FANTASY SPORTS
Fantasy Sports App Development For Women's Premier League 2023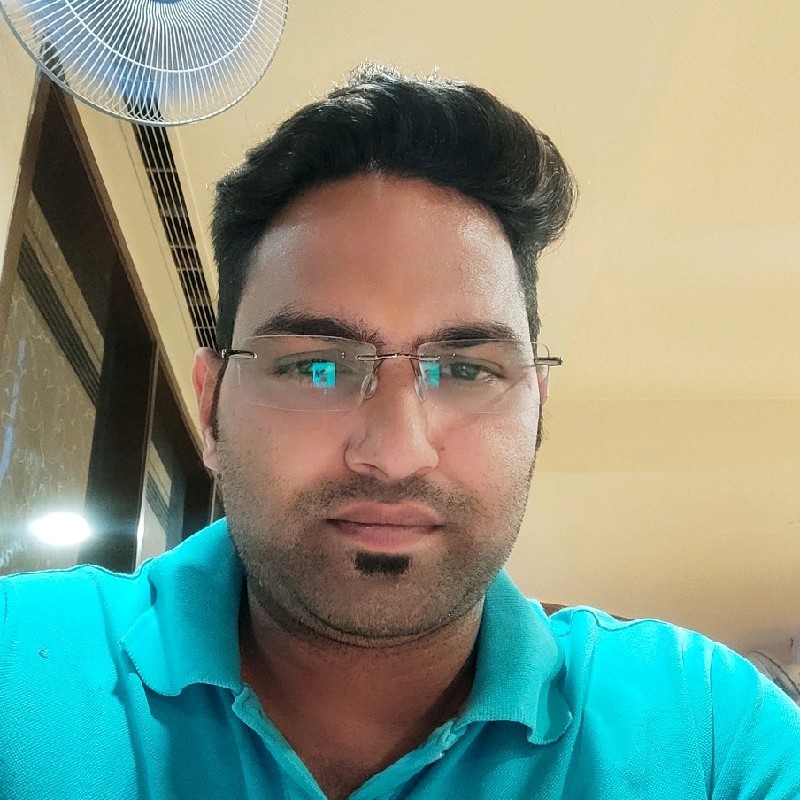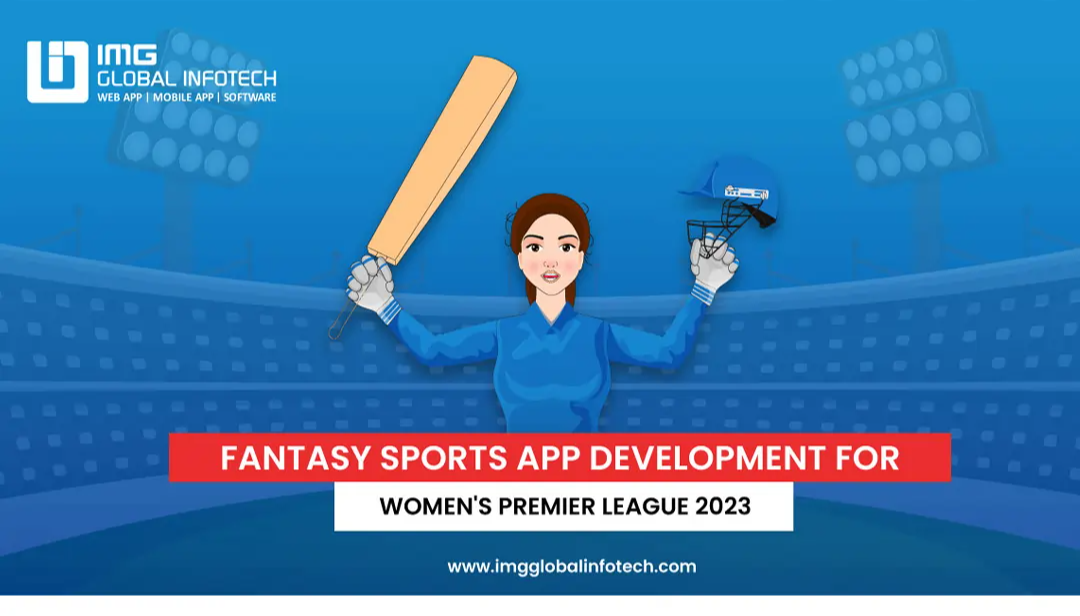 Women's Premier League appears to be riding a wave of popularity in 2023. However, despite growing interest, there remain stark differences in financial metrics between the women's game and the men's. Beating all, fantasy sports app development is meeting all the records and offering great convenience to sports lovers.
The advancement of technology and gadgets has marked a watershed moment in today's progressive culture. Keeping up with this phenomenon, gaming, sports betting, and everything related to it has made huge strides to meet the needs of humanity. As a result, a fantasy sports app like dream11 was developed.
On the surface, Dream11 appears to be a sports app designed to support cricket. However, as the demand for NBA fantasy apps such as Dream11 grew.
With online gambling and sports sweeping the globe these days, we thought it only right to introduce our valued readers to more Fantasy App Development Companies. These mobile applications and sites are intended to assist you in participating in more games yourself in order to regain control of your money and earn more. On a Fantasy Cricket App like Dream11, you can have more channels to invest in and better opportunities to participate in the innovative style of sports.
There are several fantasy cricket apps for WPL in 2023 similar to Dream11 that allow you to bet on sporting events, create your own fantasy league, and more games. Here are a best fantasy sports app development companies that are leading the fantasy cricket market in 2023:

GetMega:

GetMega is the best app similar to Dream11 for making money. While Dream11 is a fantasy sports app that requires you to bet your money on the potential of others, even if they are professionals, GetMega allows you to play the games yourself.
Betting on other players' performances, you see, can be a little risky. They may have health problems, emotional problems, a lack of motivation, and a variety of other factors that influence their gameplay. In a sense, you're betting your money that they'll live up to your expectations.
GetMega, on the other hand, is a channel where you can play your favourite games yourself. Your money is in your control whether you play table sports like Pool or Carom, exciting casual games like Warship, Dot, and Dash, and others, take quizzes on various subjects, or play casino games like Poker and Rummy.
You can decide how much money you want to invest into your own skills and, in the case of games, the hands you're dealt. You have the option to stop at any time, fold, or make informed decisions based on your current situation. It is entirely up to you to change your mind or modify your strategy.
My11Circle:

My 11 circle is a traditional Dream11 alternative with a twist. However, unlike other apps, their payouts are in multiples rather than ratios. So, if the multiplier of the day, i.e., the value of 'X' for a specific game or the odds, is 5 and you invest Rs. 1000, your payout would be Rs. 5000 if you win.
In addition to its high payout plans, it has a unique selection of players. For your league, you can create a roster of your five favourite batters or bowlers. You can even participate in traditional fantasy sports leagues, but why not choose a specialty team when you have the opportunity?

FanFight:

FanFight is another Dream11 alternative app. It is, as the name implies, a fantasy sports league app that allows you to create your own league of favourite players based on their abilities and performance.
You can not only earn money if your league wins but there is an additional benefit to using this app. This app, unlike similar apps like Dream11, is available on a global scale. As a result, you can play in any location, select players from any country, select sporting events from around the world, and create leagues of both domestic and international players.
LeagueX :

LeagueX is an alternatively appealing solution for participating in fantasy sporting dream11-like apps. It is a cricket fantasy sports app designed for sports fans. Unlike the majority of the apps on this list, LeagueX supports both domestic and international cricket matches. It only allows IPL fantasy leagues.
As you may know, the IPL teams include both domestic and international players, but the teams are based in different states or cities throughout India. Each team is sponsored by a different industrialist, businessperson, or the country's crème de la crème. In theory, this app turns you into one of them.
Inadvertently, creating your fantasy sports league in the same manner as IPL means you own a team of your own, albeit on a much, much smaller scale. To say the least, it's entertaining and exciting.
HalaPlay :

HalaPlay is another fantastic fantasy sports Dream11 alternative app. This app's concept, as well as its reward policy, is fairly straightforward.
To begin, you must invest some money in this app. Based on the statistics and performance, you can then form a team of your favourite real-life players. If the players on your team or league complete the required number of events and you win the league, you will be paid.
The amount paid is proportional to the amount invested. You can easily withdraw it using your payment account or other payment gateways.

If you are planning to launch fantasy cricket in 2023, you need to know more about it. Grab all the significant information online and hire a Fantasy Cricket App Development Company that has ample experience and a team of dynamic and determinant developers who is skilled in using the state-of-art-technology.
How to Make a Fantasy Sports App Development Company in India- Highlighting Your Unique Selling Proposition
Consider one thing that will set you apart in this rapidly growing industry. Launch your own fantasy cricket app in 2023; make sure your Custom fantasy sports app development in India, and add some unique features to make the gaming experience or functionality not found in other apps. Let's take a look at some features that can serve as your unique selling point.

Referral and bonuses - Referral allows users to earn extra points when a new user uses their referral code to join. Such free points are highly sought after by sports fans. This strategy is also used by DraftKings and Fanduel to increase user engagement. This can be used as a marketing strategy to attract new users to your platform with the help of existing users. This will help you increase foot traffic.
Achievement badge - Achievement badges are a type of gamification feature. Gamification is now used in many applications to increase user engagement. A badge appears on the user's profile when they reach a certain level in the game. This is an excellent method for keeping users motivated and engaged on your fantasy sports app platform. You can go a step further by including a social sharing option. When users share their accomplishments on social media with their friends, they are more likely to gain new followers and registered users. You can also include gamified elements such as virtual goods, quizzes, progress displays, and so on.

Significant Features of a Fantasy Sports App Development
Gamer capabilities
A good Fantasy Sports App for WPL 2023 mobile app should have a variety of features that allow for easy onboarding, a smooth gaming experience, entertainment, payments, and more.

The complexity of functionalities and features you include in your product may be determined by your budget and deadline, the specific needs of your business and customers, and the domain of the app.
Administrator's capabilities
A simple administration panel is essential for any fantasy gaming platform. One must set up the game rules and manage app users, contests, and winnings, among other things. The admin panel should give the administrator the ability to manage all aspects of the platform's daily operations, such as marketing, finance, and sponsorships, as well as tweak the app's functions.

Fantasy sports apps Algorithm
The calculation should be simple enough for the admin or league manager to calculate manually, such as points for each rose received in The Bachelor episode.

Professional sports events, on the other hand, necessitate more complex calculations that use technology to track multiple parameters; thus, fantasy sports algorithm software must be linked with providers of high-quality manual and integrated data feeds.
App developers can use commercial fantasy sports algorithm software or create custom algorithms to manage the various tasks of a platform.

You can make your fantasy gaming platform stand out from the crowd by including unique features and approaches, such as:

Artificial intelligence (AI) can use existing user data to assist a website or mobile app in providing personalised services and content to gamers, as well as sending tailored notifications. Deep learning algorithms can assist operators in predicting the intentions and expectations of gamers.

Additionally an integrated chatbot will also improve user engagement and experience by answering questions quickly and providing professional advice, real-time tips, stats relevant to teams and players, current information, and more.

Blockchain technology can improve information security and processing speed while also providing another convenient option for gamers to pay or withdraw winnings in cryptocurrency. It can aid in the development of a decentralised network for transaction monitoring, giving gamers and administrators greater control over payment processes.

You can use virtual reality to revolutionise your fantasy sports application development. For example, your platform could provide virtual environments where gamer lover from all over the globe can socialise, stream live sports events, hold league meetings, discuss strategies on virtual whiteboards, and more.

When developing a fantasy app, keep in mind that data is essential. At the same time, hire fantasy cricket app developer who understands modern technology and help you build a fantasy sports app development for WPL 2023. It's not like a video game in which the user must press the key faster to win. Users who participate in fantasy sports are more calculative and require data such as performance scores, player data, and so on. Therefore, Hire Fantasy App Developer.
As a result, your primary focus should be on developing an app that facilitates data analysis. From the user profile to the scoreboard, ensure that the information is easy to access and so there is less clutter. This leads us to have a minimal UI to have the greatest impact. This means that the mobile screen should be clean, with no extra elements, simple navigation, and the appropriate colour palette and fonts.

The second factor is user experience. Onboarding is the most important aspect of UX in fantasy sports app development. The app's initial screen, i.e. the sign-in or login page, should provide the user with a pleasant user experience. Make sure the onboarding process isn't too long or detailed. Otherwise, users are unlikely to sign in. You can take care of all of these details with the assistance of a fantasy app development company.

Do you know what UI/UX practises you should employ? Let us assist you in developing a fantasy app with an intuitive and user-friendly design.
Final Thoughts
Over the growing demand for fantasy cricket app development the cost in 2023 also increases. The more element you put into making your mobile application easy for the user and the more it takes effort and so the price. However, the price is worth your expense. The app is the most sought-after.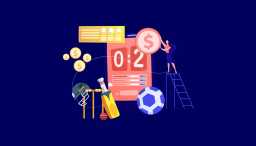 Utilizing the potential of fantasy sports app development is essential for expanding your online business in the constan...
Lokesh Kumar
Sep 21, 2023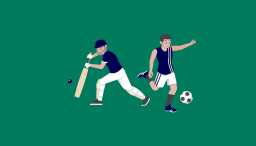 Fantasy sports have become a popular pastime for people of all ages. Creating and managing a team of real-life players a...
Lokesh Kumar
Sep 04, 2023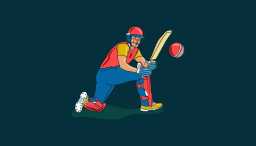 There is no denying that cricket is one of the most preferred and watched sports in this world. There are millions of cr...
Lokesh Kumar
Aug 25, 2023