Are you looking to expand your business online but stuck because you have no idea what features to focus on for your eCommerce app development? Hundreds of eCommerce businesses take inspiration from Flipkart, as it was the one that popularized e-commerce in India.
Flipkart has become one of India's biggest retailers, offering a plethora of goods, including books, smartphones and clothing. Even global giants like Amazon feel the heat while competing with this local behemoth. So much is the impact of this platform that it holds a 39% share of the Indian eCommerce market.
Thus, a customized eCommerce app like Flipkart is becoming popular because of its ease of use and the large population of mobile users. So if you are thinking of getting started on your eCommerce app development process, you must take inspiration from Flipkart!

What Are Ecommerce Apps?

Ecommerce is one of the world's fastest-growing industries. The market size of global eCommerce was valued at $9.09 trillion in 2019, & is predicted to grow at a CAGR of 14.7% by 2027. India is one of the prospective markets for eCommerce apps like Flipkart, with over 750 million smartphone users across the nation. With such a great scope for e-commerce business, it's no wonder that building your online presence with the help of an eCommerce app developer will boost your sales rapidly.

Ecommerce Market Statistics - Facts & Figures
With 3.2 billion smartphone users worldwide, eCommerce applications have a sizable market share and a lot of potential.
The fact that mobile traffic rose dramatically from 0.7% to 52.2% between 2009-2018 proves this.
In the same year, mobile phone users worldwide clocked up a staggering 18 billion hours using eCommerce apps.
Amazingly, India's eCommerce industry is among the top 5 fastest growing nations, clocking a 25.5% sales growth in 2022.


Features Of Ecommerce Mobile App

The UI/UX design plays a significant role in your e-commerce app development process as it's one of the biggest factors that can help you capture the users' attention. The experiences and services you offer your customers will determine the long-term viability of your app. The following are some of the best features for an eCommerce application:

General Features
Sign Up/Social Login: This feature enables people to sign up/log in to your eCommerce app using the same login information they use to access your social media platforms. Users can even use their Facebook or Gmail IDs to sign in to your eCommerce app. This significantly increases the user's convenience.
Detailed Product Information: Given the belief that attractive product images are sufficient to draw in potential customers, lengthy and thorough descriptions could appear unneeded. But no matter the platform, descriptions are really important. What if a user of your app wants more information about the product? Providing descriptive product information lowers the likelihood of impulsive purchases, customer dissatisfaction, and product returns.
Wishlist: One of the key components your mobile eCommerce app should have is a wishlist. This encourages consumer loyalty and enhances customer return visits. Customers enjoy adding things to their shopping carts without really purchasing them. Retailers can use the wishlist as information to remind customers and suggest products, which will ultimately lead to more sales.
Super-Fast Checkout: Your eCommerce mobile app must provide a quick and simple checkout since it is the last step in any conversion. Any eCommerce software must include features like automatic checkout details using profile information and guest checkouts. The user should be able to finish the transaction quickly and easily. It is an important feature to prevent cart abandonment problems.
Multiple Payment Options: Because different people prefer different payment methods, the eCommerce payment environment has become highly diversified. A few payment alternatives would not be sufficient. Google Pay/Apple Pay/PayPal, and other convenient payment methods are just a few of the available payment alternatives. If your eCommerce web store serves customers from several countries, the payment provider should also offer many currencies and international transactions.
Product Reviews: The eCommerce sector is driven by customer feedback and ratings. Giving the customers additional information enables them to choose their product and make a rapid purchasing decision. Customers feel satisfied, and the brand gains transparency when they leave reviews, whether they are positive or negative. Thus, there is an increase in customer loyalty.
Managing Orders & Returns: The ultimate objective of any eCommerce platform is to provide customers with an efficient and seamless experience. To uphold this principle, customers must be able to easily manage their orders using a mobile app, including tracking returns and deliveries. As a result, the customer's sense of control over the purchasing process increases, which dramatically lowers the need for future customer support.

Advanced Features

Push Notification: One of the most effective marketing tools for keeping users on your app for longer is push notifications. By utilizing this function, your app can display information about orders and payments, as well as new offers, discounts, and deals for your goods and services.
24x7 ChatBot Support: Any eCommerce app with chatbot support becomes more engaging. Along with helping you improve customer service, it also helps you save a tonne of time and money. You could also decide to commission the services of an eCommerce app development company to tailor this function for your app.
Real-Time Analytics: Since eCommerce apps typically have a large user base, manually managing and monitoring app data can be challenging. Real-time analytics can ease this process by helping you analyze your app's performance in terms of transactions, online users, and popular trends.
Using AI: An app with AI integration can assist your online business. It helps you leverage voice support, picture search, product recommendations, and advanced eCommerce analytics by analyzing the behaviour of the customers.
Attractive Features

Virtual Reality Try-On
Flash Sales & Discounts
Advanced Search Options
360-Degree View
Live Commerce
Buy Now, Pay Later
Delivery Status Tracking

Technological Features

Do you know that the Flipkart mobile app is built on React Native? Let's look at why you should consider using this framework for your e-commerce app development.
1- Open Source
Flipkart's framework is open-source. This means anyone can access the code without any charges. Building your app on open-source technology increases the flexibility for developers because you can better develop your app with inputs from the developer community.
2- Code Reuse
The codes can be used to deploy your platform on iOS and Apple simultaneously. Over 80% of the logical algorithm is sharable if you build your platform react native. This demonstrates the effectiveness of react native development for cross-platform programming.
3- Cost Effective
Since the majority of your code may be used and shared on iOS and Android platforms, you don't have to buy or download a different platform. To put it briefly, using react native saves your time and resources. Hence, using this framework will significantly lower the cost of creating your eCommerce app.

Benefits Of Ecommerce App For Your Business
Improved Conversion Rates
Compared to mobile websites, eCommerce apps bring higher conversion rates. Customers can buy something in just a few clicks because of the user-friendliness and simplicity of mobile apps.

Consumers are reminded of your brand every time they open their phones and see the logo for your app. This makes them more likely to select it out of convenience the next time they need to make a purchase.
Customers are also likely to leave a review on a mobile app which also increases your web presence, defines your brand identity & draws in new customers.

Increased Customer Loyalty
The perception of your brand among customers is significantly influenced by mobile apps. Customers can access a brand's product catalogue and shopping cart at any time with the help of a superb mobile app. By doing this, you may establish a better relationship with your customers and encourage them to use your mobile app again and again. What results from this over time? Loyal customers!

Personalized Shopping Experiences
Today's consumers anticipate a personalized relationship with a brand throughout their journey, whether on a desktop or a mobile device. 91% of consumers said they are likely to prefer companies that make relevant offers and suggestions to them.
Combining a mobile app functionality into your eCommerce site is a great step in creating a personalized buying experience. Additionally, you can gather important information about your audience and thus tailor their shopping experience.
Improved Marketing Communications
Marketing is essential to draw in customers, retain them, and build brand recognition for your business. Several marketing tactics, such as content marketing, performance marketing, social media marketing, and others, are probably already in use by you.
But having a mobile eCommerce app can assist you in generating more leads through your PPC marketing campaigns and other marketing strategies since mobile devices account for most of the internet traffic. In addition, if your company runs some affiliate programmes, the mobile traffic such programmes create will help you draw in more clients.
Factors including the Ecommerce App Development Cost India
An eCommerce app like Flipkart belongs to the database category, so the eCommerce app development cost in India will be higher than a simple application. Below are the crucial factors determining the cost of developing an e-commerce app like Flipkart.
Application Platform (iOS, Android, or Windows)
Size and Complexity of App
Payment Gateway
UI/UX Design
Wireframe
Testing and Deployment
Updates and Maintenance
Mobile Wallet

Hiring an Ecommerce app development company in India to develop your application can cost you around $20,000 to $40,000. However, if you choose to develop an Android platform, the cost can go significantly higher than iOS as there are more devices to consider. The expertise and location of your eCommerce app developer will also influence the features and cost of developing an app like Flipkart.
Conclusion

After understanding your business needs and figuring out the products you want to sell, you should contact an eCommerce app development company in India. You can run a successful online business really soon if you partner with a team that can help you get started with the right execution and tools.
With the insights you got from our blog, we are sure you will be on the right track. You just need to constantly improve and innovate your app to meet your customers' expectations. That's how you can create an eCommerce app like Flipkart, which's worthy of attention!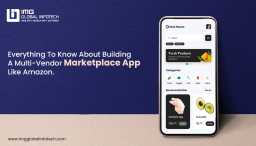 The buzz of online shopping is growing at a rapid pace, in this digital era, the online marketplace has become a top-not...
Nick
Apr 09, 2022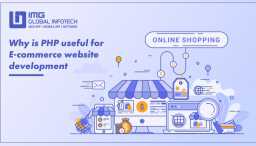 Ecommerce websites include selling, displaying, and merchandising products online. E-commerce site owners get the benefi...
Nick
Oct 16, 2021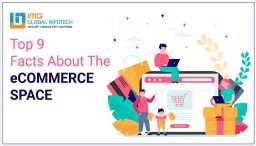 eCommerce is the future. If it wasn't apparent before the pandemic, it is obvious now. Millions of people make dec...
Nick
Aug 12, 2021