FANTASY SPORTS
Readymade Fantasy Cricket App Development Cost- [A Complete Guide]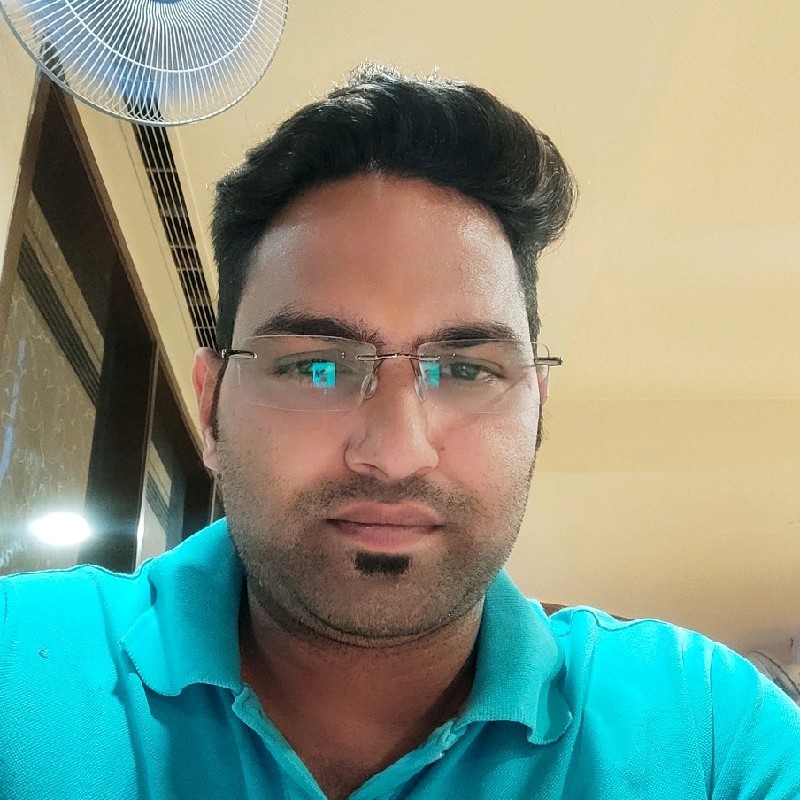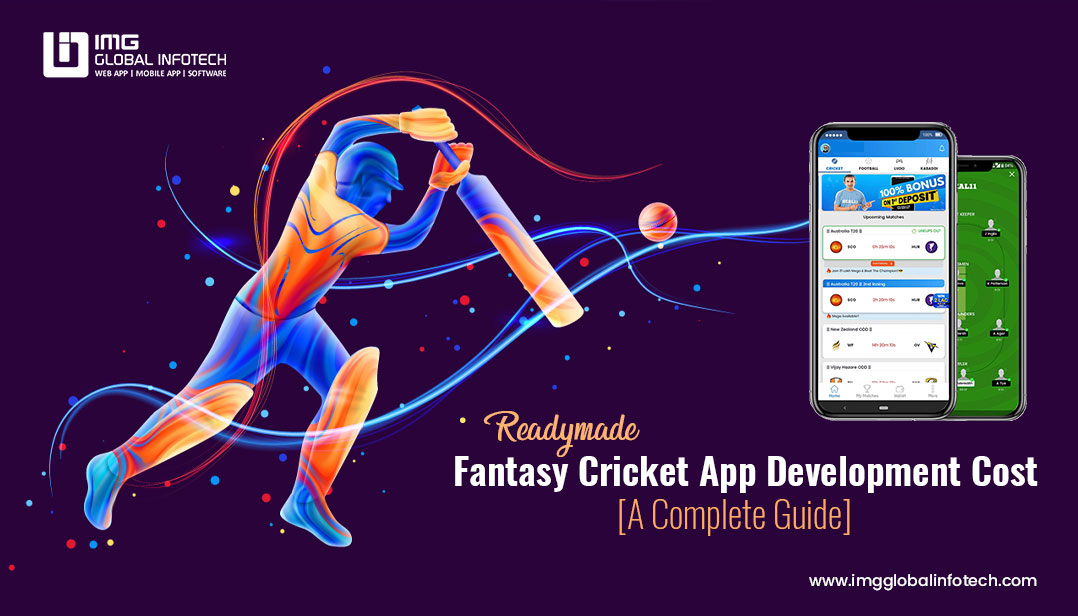 Globally, gaming addiction is rapidly growing as the number of Internet users grows. Fantasy cricket app developers are working hard to integrate new technology and trends into their fantasy cricket app development services. Business owners and mobile developers are keen to built a new fantasy cricket app like Dream11 depending on the audience need.
As you may be aware, Fantasy Sports is one of those trends that is quickly becoming a favourite among all of the major gaming companies. Today, Fantasy Sports is a multibillion-dollar industry that has a significant impact on real-life sporting events. Fantasy Sports are linked with names such as cricket, football, tennis, horse riding, baseball, and rugby.
If you are a business owner interested in learning more about the Fantasy cricket app development cost, you have come to the correct spot. In this blog, we will discuss the various factors that influence development costs as well as the typical cost of creating a Fantasy cricket app.
What do Fantasy Cricket Sports Apps entail?
Fantasy cricket sports are online games in which players can play a virtual game or season of any sport. In this sport, players create a virtual team of real players from a professional cricket sports event that is currently taking place. These virtual teams fight against each other based on the performance of the real players in actual games.
In fantasy cricket, the user serves as both the general manager and the field manager, and they can purchase and drop players just like in real life.
The Fantasy Cricket game has become the most popular among participants among all Fantasy Sports. Using different Fantasy Cricket Apps, players can experience the real-life thrill of a game of cricket. There are numerous new fantasy Cricket Apps on the market, but Dream11 sticks out above the rest.
Popularity of Fantasy Cricket Apps such as Dream11
Fantasy Cricket app like Dream11 offer a daily fantasy cricket platform for sports fans to utilize their expertise and demonstrate their abilities in a specific sport in exchange for winnings, points, cash prizes, and rewards. Dream11 allows users to create a squad of real-life players for future matches by comparing their score points based on their performance on the field.
The popularity of Fantasy Cricket Apps such as Dream11 has cleared the way for innovative Fantasy Cricket application development. In today's market, a fully functional Fantasy Cricket app Solution is a profitable company. With the assistance of experienced fantasy cricket mobile app developers, one can obtain an extremely responsive cricket app such as Dream11.
A professional mobile game development company will assist you in creating a novel fantasy cricket application for your fantasy sports game model. These apps will not be successful unless you follow the main features of Fantasy Cricket Software Development. These features are critical in making your program user-friendly and generating a lot of revenue.
Listed below the benefits of developing a Fantasy sports application?
Fantasy Cricket Software Development elements are divided into three categories.
Features of the User Panel
Admin Panel functions
Additional characteristics
These fantasy cricket app features are critical in driving traffic to the fantasy cricket program and in improving the user experience. If you're creating a Fantasy Cricket app, be sure to include these features to maximize income.

Features of the User Panel
1. Onboarding of Users

New users can register and check in using their username, email address, phone number, password, and a referral code from an acquaintance. They can also join the gaming site by connecting their social media accounts to the Fantasy cricket app. By doing this, users can connect with their friends online and play together building an online community.

2. Payment Gateways that are safe and secure

It allows users to conduct online transactions using payment gateways integrated into the Fantasy program. Credit or debit cards, Google Pay, PayPal, and other payment methods are incorporated into the Fantasy application.

3. Live Help

While playing the Fantasy game, the live chat function allows the user to interact and connect with other users. This function improves the user experience by providing an interactive and immersive gaming experience. It improves the user base by solving the queries quickly.

4. Referral Bonuses

Users can invite their friends and family to the Fantasy cricket gaming platform using the refer and earn function. Furthermore, when a user enters the gaming site via their invite link, they receive additional rewards. It can be further encashed too.

5. Support in multiple languages

A global population is served by an online fantasy platform. The fantasy sports platforms include multilingual support, allowing users from various regions to experience the game in the language most appropriate for them.

6. Support for Cryptocurrency

Developers are now including crypto support in their fantasy cricket app development options thanks to recent technological advancements. These platforms now accept cryptocurrency as a feasible payment method and even offer additional bonuses for crypto transactions.

7. Information on the Team and the Players

Users can get comprehensive information about the players and teams while drafting their team for a match or competition, which is one of the most important features of a Fantasy Cricket application development solution. This enables users to make informed choices and build a winning team.
Admin Panel Options
1. Admin Access

The admin can log in to the app from this area by entering the username and password.

2. Admin Control Panel

The dashboard shows all match details such as total matches, upcoming matches, LIVE matches, total participants, and total earnings.

3. User Administration

The administrator has the ability to handle, update, add, delete, edit, activate, and deactivate individual accounts. In the event of any suspicious behaviour, the administrator has the ability to boot out users.

4. Match Administration

This feature allows the administrator to handle tournaments and matches. The administrator has authority over the entry fees, number of participants, and other tournament parameters.

5. Game Administration

This feature enables the admin to effectively control and update the Fantasy cricket application's game settings such as language, graphics, and UI.

6. Revenue Control

Admin can verify and examine the total earnings and revenue generated from various matches by using various filters.

7. Payment Administration

Admin can also manage the different payment methods in the application. Any payments made through the program can be accepted or declined by the administrator.

8. Managing Bonus Points and Reward Points

The Admin has the power to award the participants with reward points. He can also add and handle the cash prizes awarded to users.

9. Taking Care of Bank Withdrawal Requests

Administrators have the authority to handle the withdrawal of winnings from participants' bank accounts. An administrator is in charge of accepting or rejecting payments and distributing funds to members.

Additional Benefits

1. Score of the Live Match

This feature enables users to view live scores, event highlights, and match and tournament reports.

2. API integration

To improve usability, the Fantasy Cricket app is linked with different APIs. APIs simplify the developer's job by allowing them to rapidly integrate different features. The incorporation of APIs is a critical component of Fantasy Cricket App Development services.

3. CRM incorporation

CRM integration assists a fantasy cricket app development company in managing tickets, location, emails, push alerts, and other useful things.

4. Notification via Push

This is a very useful feature that allows you to send alert messages to users informing them of the match's timing and the time to build your team.

5. Analytics in Real Time

This feature aids in the continuous recording, storage, and updating of real-time data of players and matches in these apps.

6. GPS Location Monitoring

This feature allows users to receive message alerts and push notifications about forthcoming or ongoing matches at a place near them.
7. Reminder System for Customer Mail

This tool allows users to receive email reminders about their chosen team or players.

Now that you're familiar with the features of Fantasy Cricket software Development, it's time to consider the expense of integrating these features and creating a fantastic Fantasy Cricket application. Let us take a peek.
Factors Affecting Fantasy Cricket App Development Cost
Several factors impact Fantasy Cricket App Development Cost. These variables must be considered when estimating the cost of developing an online Fantasy cricket solution. When working on Fantasy Cricket Software Development, pay close mind to these factors.

1. Compatibility Across Platforms

This is one of the most significant elements influencing cost of developing a Fantasy cricket app. The expense of developing your Fantasy platform will undoubtedly rise if cross-platform functionality is included. Making the app compatible with multiple screens and devices is a difficult job that requires a significant investment.

However, cross-platform support has several advantages because it enables users from different platforms to easily access your application. To reach the greatest number of users, it is suggested that a Fantasy application be developed with cross-platform support. The cost of developing a fantasy cricket iOS app is significantly higher than that of developing a fantasy cricket Android app.

2. The Features' Complicatedness

The features are also an important factor in raising the expense of developing a Fantasy Cricket application. The more features you include, the higher the development expense. However, it is critical to include the required features because they help increase the platform's traffic. Avoid overcrowding the application with superfluous features, as this will significantly increase the development cost.

3. The Development Team's Location

The location or regions of the Fantasy Cricket App Development company have a significant impact on the overall development expense. The various price range can be expected depending on the geographical location. For example, developers in the United States are costlier than developers in India.

Here's a short cost guide to get you started.
Mobile Developers in India: $30-$50 per hour
Mobile App Developers in the United Kingdom: $100-$150 per hour
Software Developers in Australia: $70-$120 per hour
Application Developers in the United States: $150-$250 per hour

4. Stack of Technology

One of the most important aspects of Fantasy Cricket app creation services is the technology stack. Various technologies are used to complete the development procedure. Purchasing various types of technologies, on the other hand, directly proportionally increases the cost of developing Fantasy cricket software. Furthermore, different developers work on different technologies, so confer with your development team and learn about their preferences before deciding on a tech stack for your project. If requirement is to develop fantasy cricket android app or fantasy cricket iOS development or both.
5. The Development Team's Experience

Another important element influencing Fantasy Cricket app development costs is the development team's experience. When compared to a start-up, more experienced businesses charge higher fees. Make certain that you select the best team for your project's requirements.

6. User Interface/UX Design

It is not a cheap task to design the user interface and incorporate different high-quality designs into the application. Designing also consumes a significant portion of your development money. However, it is critical to include stunning visuals and a readily navigable UI so that users can quickly become acquainted with your application.

These are some of the most essential factors that have a significant impact on the overall cost of Fantasy Cricket app development. Let us now look at the actual expense of developing a Fantasy cricket app.
Cost of Developing a Fantasy Cricket App

As previously stated, the cost of developing a Fantasy Cricket app development is determined by a variety of variables. These factors play a significant role in determining the total expense of development, making it difficult to provide an exact estimate. If you want a quote for the cost of developing a fantasy cricket app, you should contact a fantasy cricket app development firm.

A single-platform application with basic features will typically cost between $30,000 and $45,000 to create. However, developing a cross-platform program with advanced features and functionalities can cost up to $60,000.
Please keep in mind that it is critical to employ a dependable and effective Fantasy Cricket app development company that has experience with projects like yours. Hiring a trustworthy Fantasy app development company will enable you to complete the game development process with ease.

Last Words

Fantasy apps are extremely popular. Fantasy Cricket is particularly famous in cricket-playing countries such as India. The market for these apps is massive, and they have enormous revenue potential. You can reap numerous benefits as a company owner by developing your own Fantasy Cricket application. If you're wondering how much Fantasy Cricket Android App Development will cost, please see the pricing guide above.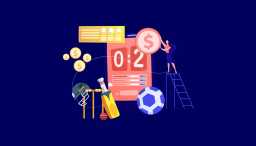 Utilizing the potential of fantasy sports app development is essential for expanding your online business in the constan...
Lokesh Kumar
Sep 21, 2023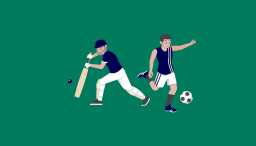 Fantasy sports have become a popular pastime for people of all ages. Creating and managing a team of real-life players a...
Lokesh Kumar
Sep 04, 2023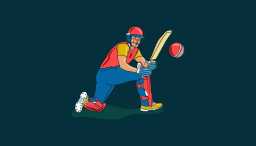 There is no denying that cricket is one of the most preferred and watched sports in this world. There are millions of cr...
Lokesh Kumar
Aug 25, 2023