FANTASY SPORTS
Top 10 Trusted Fantasy Sports App Development Companies In India 2023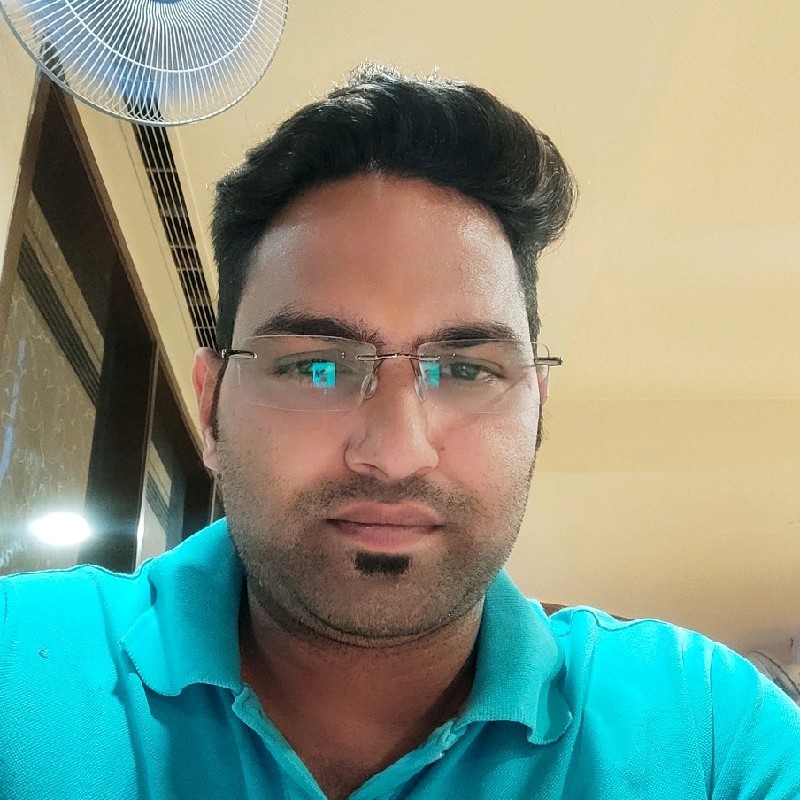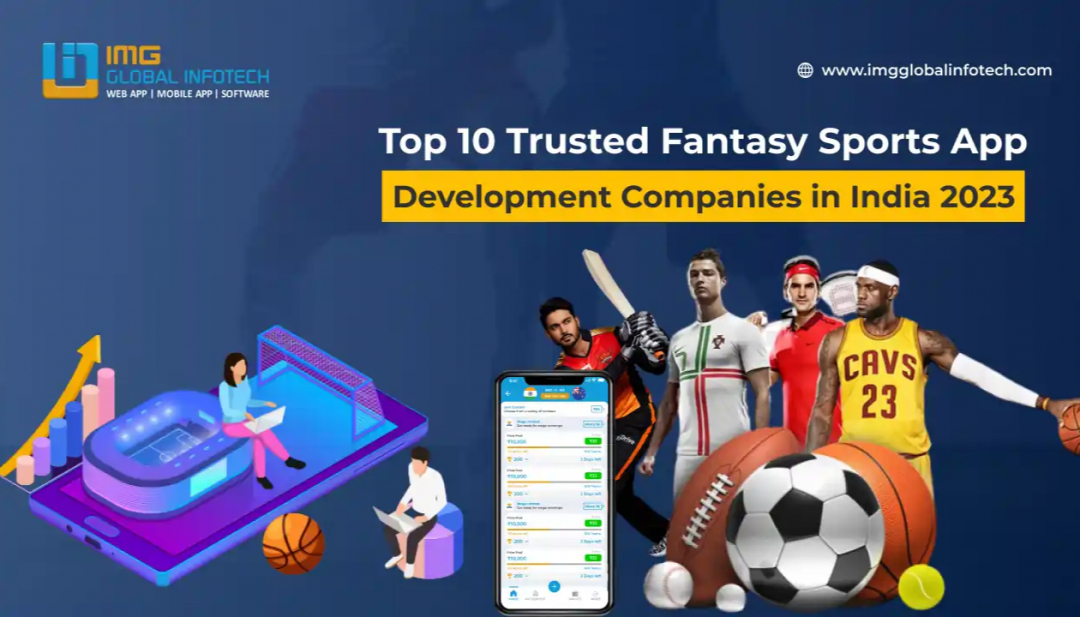 What Is Fantasy Sports?
Fantasy sports is an online gaming platform available on web as well as on mobile app. In this, users of the app create a team of players. They compete with other teams based on performance of live players.

Are you still confused? Let's discuss it in simple words, the real players are playing the match in the stadium. At the same time the user will create the team and their winning or losing depends upon the performance of real players who are playing the match in the stadium.
Global Fantasy Sports Market 2022-2027

The market structure of the fantasy sports app industry is growing in big numbers. Based on a recent report it is valued at 20.14 billion in 2022 and is projected to reach USD 34.66 billion by 2027, growing at an excellent CAGR of 11.47% which makes fantasy sport the first choice for all business entrepreneurs.
Why should you, as an entrepreneur, get into the fantasy gaming industry and search Fantasy sports App Development?
A new idea can boost your business by 10X speed growth. The evolution of digital technology via smart-phones and fast internet (broadband, 5G) have made it extremely easy for users to access it from anywhere and at any time. This is why innovators have come up with this brilliant idea of Fantasy Sports Platform and taking the user experience to an all-new level. Major players of Fantasy Sports industry have experienced a massive partnership, viewer-ship & an increased advertising expenditure.
Here's the good news for all the smart entrepreneurs of the industry! Millions of young sports enthusiasts are hooked up to fantasy sports and the numbers are not expected to go down any time soon. As per a report by one of the sports federations, fantasy sports users base will cross the mark of 160 million by the year 2022. No wonder the industry had amounted to 20.14 billion USD at the beginning of 2022! As per user and industry estimates, it will cross the mark of users 190 million and the industry to reach USD 22.45 billion by 2023.
Latest Technologies Used in Fantasy Sports App Development
Backend technologies :- Laravel, NodeJS
Frontend Technologies :- Angular JS, ReactJS, Bootstrap
Mobile App Technologies :- Android, Kotlin, Swift, Flutter, React Native
The benefit of using above technologies is that it ensures the speed and robustness of your fantasy app. It will deliver mobile responsiveness and rich UI experience to your app user boosting the number of users of the application.
How much does it cost to make an app like Dream11?
To know the exact idea of the fantasy app development cost in India, you have to connect with the professionals. But roughly if we talk about it, You can build your fantasy gaming app like Dream11 from $6,000 (5 Lakh INR) to $20,000 (16 Lakh INR) for web and mobile app (android), where as if you are planning to build web, android and iOS APP then can reach upto $30,000 (25 Lakh INR) . The figures are tentative and can vary based on your customised requirement for Fantasy sports app.
Fantasy sports apps are categorised into fantasy cricket app, fantasy football app, fantasy kabbadi app. This multiple sport leagues introduction is the reason for its popularity.
As you are looking to develop your fantasy app so you definitely want to choose the best fantasy sports app development company to build your fantasy sport app. For choosing right company to develop your fantasy sport app needs detailed research to give attention about pros and cons of every company you are shortlisting. Let's make things easier for you we have created a list of best fantasy app development companies to watch out for 2023 since they outperform other companies in 2022 and develop many successful fantasy sports app for their esteemed clients. All companies are having their own strength thus before making any such decision lets know more about them :-
Complete List of Best Fantasy Sports App Development Companies in India
Here are The List Of Top 10 Best Fantasy sports app Development Companies details.
IMG Global Infotech is the leading company for delivering best-in-all fantasy sports apps. IMG Global Infotech developed over 300+ fantasy sports applications such as mysure11, myfab11, mad11 and many more. IMG stands out from other companies in fantasy sports app development since they deliver exceptional results using modern technology to their clients. Their professionals only work with this belief that they have to deliver a 100% bug free app with not a single compromise on quality.
They have delivered the best, innovative and digitised solution which has gained a tremendous reputation in the fantasy sports app market. Their app is mainly focused on increasing the cricket knowledge of users by giving them regular updates and a chance to increase their skill and win prizes. They are also known as the best fantasy cricket app development company by their clients.
Their team has highly focused on maintaining the balance between cost and output. The app you will get will be the value for money as they deliver seamless user experience, User friendly UI and minimising the loading speed of the app. They follow agile methodology to work with the complete process, testing and bug fixation. A ready to launch fantasy sport app is also provided by IMG Global infotech which is ready to go live within 72 hours.
Their team developed a lot of fantasy cricket app development as well as they are proficient in fantasy football and kabaddi fantasy apps. Their services are fully covered from designing to development stage and they update you on a daily or weekly basis based on the option you choose.
This company was incorporated in 2007 and they have built 100+ applications in various sectors. They have associated with 700+ clients at the global level and they are focusing on attaining higher value. The reason behind their high growth is that their team brings revolutionary and innovative features to the table.
Their software solutions are highly cost-effective and reliable as they have acquired the latest technology. It has prestigious organisations such as Microsoft, Azure and Extracts associated with them. They have proven experience among global clients and stand out in Top companies constantly.
They are known as one of the most considerable companies for developing fantasy sports applications, fantasy sports website development, fantasy football development, fantasy hockey development and various other sports.

They are considered a global leader in delivering fantasy sports app solutions. They proffer website development services and mobile app development services at the global level. Their team has proven its expertise by delivering quality output to a global level and their team services are well known in the fantasy sports app industry.
They build applications with innovative and highly user-friendly features making them stand out in the market. They are known as blockchain development companies which help their clients in developing a versatile platform. They focus on the security part so that in your fantasy sports app, smooth transactions can take place.
Their experts design the best fantasy sports app using their skills and knowledge and they build mobile responsive apps making them easy to use for app users. The design and development of apps are all taken care of by this company as they have all the professionals who have the required capability to manage all.
This is one of the leading organisations when it comes to the development of fantasy sports apps. It was first established in 2010 and then took a rise and acquired 100+ professional experts who develop robust fantasy sports applications. The company is working constantly and has built 400+ clients globally.
They deliver high-quality and cost-effective software and fantasy sports apps. As they are composed of professional experts as they have several developers and designers. They focus on key performance areas and many prestigious research organisations have collaborated with this company to get the best result in the industry.
They provide you with an entire fantasy sports solution under one roof as their experts are well-versed in the fantasy sports app domain. You will start by customising well-renowned fantasy sports applications with their team. They cover every feature that is required to be in a fantasy sports app.
Mobiweb is one of the leading fantasy sports app development companies. Their team is focused on building custom apps and seamless rich featured apps. The applications built by them are highly easy to use and will get set up to your business requirements. Their exceptionally worthy and expert team put in their effort to the best that client requirements.
They build a type of app which boosts user engagement and this company has focused on providing seamless rich featured fantasy cricket apps, websites and software solutions for their clients. Whenever the big sports tournaments arrive this company delivers best-in-class fantasy sports applications for the users so they can connect with all the matches.
Besides fantasy sports services, they also deliver website development services to various sectors that include hockey, soccer and golf. They develop different types of software for various industries and conduct extensive research on UI/Ux design, prototyping, and give proper focus on maintenance.
This is a most reliable fantasy sports app development company building robust, rich-featured, innovative and ailing fantasy sports apps. They have a strong presence in the fantasy sports industry of India and they have acquired various clients at different levels.
They have put their footprint at a global level, especially in the USA and Australia. The approach of this company to develop customised fantasy sports apps that is highly innovative and they use cutting-edge technology. This company also delivers a wide range of website development services to various other sectors such as healthcare and more.
Sportz interactive is a place where you can find all the solutions for your sports application.They are considered as world leading developer simulation and the main famous series of this company are football Manager & Eastside hockey manager. They have 250+ professionals associated with them who thrive to deliver the best sports app.
They have been famous for their commercial success and they have acquired various prestigious awards such as two BAFTAs. They share tremendous relations between India's leading Sports association. They have all the necessary tools and support to build the best sports app.
They deliver premium fantasy sports applications, mainly using iGaming technology. They believe in becoming your trusted partners with the motive of proffering audience engaging solutions. Their unrelenting team thrive to offer a market leading platform so that users of your app can get the best user experience.
They have committed to take the engagement to the next higher level as their tools and data proffer best app development. They have a tailored approach where their team ensures that the sports app development is totally made on your requirements.
They build the ultimate web and app solutions for your every trade needs. Their work approach is customer-led and insight driven focused on building innovative solutions. From the idea to execution, their company delivers highly simplified solutions. You will get a dedicated and smart team of professionals, if you associate with them.
They have implemented an agile development process which gives the benefit of right execution and transparency. Their professionals regularly meet their compliance needs and handle all the regulatory changes. They have acquired 500 + clients to which they have delivered seamless app solutions.
They possess a highly dedicated team of experts who are fluent in designing and developing mobile applications and websites. They have attained more than 6 million active users. The most popular apps that are built by this company are Lucky11, club11 and FantasyPower11.
Their team develops apps which integrate user-friendly navigation and innovative features that are followed by a chat model or provide a subscription to live matches. Their team builds different types of fantasy sports applications such as hockey, cricket and football etc. Due to enhancements in technology, demand for every game in the market is at its peak.
Final words-
To conclude about Top 10 fantasy sports app development companies, they all are equipped with different qualities. To start your own fantasy sports app of cricket, football and kabbadi, you can use this article and choose the right company which fit for your business needs. They all come from the best fantasy sports app development company in India.
Teams working in these companies have gained the ample experience to create the best fantasy sport app in cricket, football and kabbadi which is either ready to launch or with some custom user to user requirement. Since you are planning to create a seamless fantasy app then you have to connect with the one of the fantasy sports app developers and all the professionals associated with above stated companies.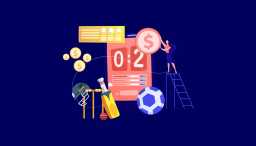 Utilizing the potential of fantasy sports app development is essential for expanding your online business in the constan...
Lokesh Kumar
Sep 21, 2023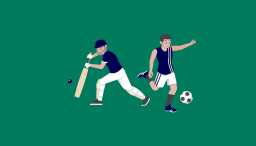 Fantasy sports have become a popular pastime for people of all ages. Creating and managing a team of real-life players a...
Lokesh Kumar
Sep 04, 2023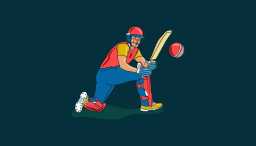 There is no denying that cricket is one of the most preferred and watched sports in this world. There are millions of cr...
Lokesh Kumar
Aug 25, 2023