Fantasy Sports app development is the current trend in the gaming world, and every entrepreneur wishes to develop apps like dream11 app for their favorite sports. Fantasy sports gaming is like a golden duck for sports fans to make use of their understanding, skills, and knowledge of the sport to earn real cash prizes. Fantasy sports games enable users to choose their team and play a virtual match with real players. The user receives money when the team makes the right predictions.
About Dream11
Dream11 App is one of the popular fantasy cricket league in India available on the website and an application form. The fastest-growing fantasy app enables us to play a variety of fantasy games like Football, Cricket, Kabaddi, Hockey, and many more. You can check more details about the fantasy sports app on Dream11 point system.
Marketing trends on Fantasy Sports Game
• Dream11 app has 1.8 crore users and stands as the most prominent race player.
• The number of users registered in 2016 and 2018 showed immense growth, namely, 2 million in 2016 to 20 million in 2018.
• 2 out of 3 online Indian cricket fans are a part of the Fantasy sports applications.
• 90% of fantasy sports players play fantasy sports once in a month.
• Most of the researchers state that the fantasy sports app is used for at least 42 minutes a day.
Related:

Future of Online Gaming: Fantasy Sports
How to Develop Business Model Apps like Dream 11?
If you team up with an excellent mobile app development team, creating a fantasy app development will become easier. Choosing the right development partner means you will have the best fantasy cricket app development or any other fantasy sports app development.
If you want to develop a fantasy sports website and app like Dream 11 for Indian Premier League (IPL), then the App functionality and features should include the following:
• User registration: It is used for registering and logging in to the app using your personal information like Username, Email ID, password, contact number, and referral code from friends.
• Home Screen: Once you log in, you will land on the home page. You can check out every match misting. The users can filter a search based on the sports type, categories, competitions, and more. Each of the match listings will include the name of the fantasy game tournaments, the teams, and the game's timing. The user can choose a particular match, and they will be landed on the contest screen.
• Contest screen: You can check out the complete contest listings of all matches, including details like winning range, contest size, and more. The user can choose their preferred content and join them.
• Joining contest: You need to pay the entry fee and then join.
• Payment mode: All major payment modes like Paytm wallet, debit/credit card, referral cash bonus points, application wallet, and more.
• Creating own contest: The user can provide details like contest name, contest size, total winning amount, entry fees, allow multiple teams, and more to create their contest.
• My contest: The user can check out the list of contestants who have joined the matches.
• Dashboard: It's a user profile section where the user can update their details.
• Settings: In this section, you can check out other features of the dream11 apps, namely CMS section for help, point system, about us, contact us and Invite & earn for inviting people using a referral code.
Admins User
The backend panel includes the following:
• Admin login: Admin can log in to the fantasy sports app by using their username and password.
• Dashboard: It includes different fields like total matches, earnings, and total contestants.
• User Manager: This section has options like add, edit, delete, activate, and deactivate accounts to manage the complete user account.
• Manage matches: This section lets the admin manage full application matches and can add, edit, delete, active or deactivate matches.
• Manage categories: This section is used for managing the game categories.
• Contest manager: The admin can manage complete application contests and add, edit, delete, activate, and deactivate the match contest.
• Earnings: The admin can view the total earnings using different filters.
• Manage payment: The admin can manage different payment modes of the application.
• Manage reward points: The admin can manage the reward points that are provided to the users.
• Manage cash bonus: The admin can manage the cash bonus and cash prize awarded to the users.
• Manage reports: Admin can generate various reports like player ranking, earning, match, contestant, and contest reports.
• Manage bank withdraw requests: Admin can view the contestant request to withdraw their total amount into their respective banks.
Related:

Reasons Behind the Increasing Popularity of Mobile Apps
Some of the extra features required to develop an app like Dream 11 include:
• Live score API Integration
• Real-time analytics
• Custom Mail reminder system
• Live match score
• CRM Integration
• GPS location tracking
• Push notification
• Payment system
The government has excluded fantasy sports games from the gaming/betting activities as it joins the game of skill, knowledge, and understanding. Fantasy games are also called the Game of the Future, and demand will grow higher in the upcoming years. Develop a fantasy app like a dream 11 today and provide the sports lovers the best reason to play.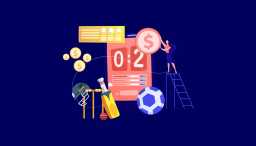 Utilizing the potential of fantasy sports app development is essential for expanding your online business in the constan...
Lokesh Kumar
Sep 21, 2023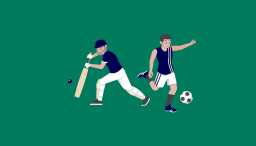 Fantasy sports have become a popular pastime for people of all ages. Creating and managing a team of real-life players a...
Lokesh Kumar
Sep 04, 2023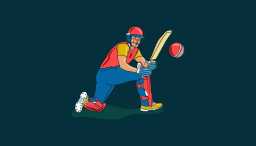 There is no denying that cricket is one of the most preferred and watched sports in this world. There are millions of cr...
Lokesh Kumar
Aug 25, 2023