Various famous fantasy sports apps are established in the world. And, fans love these apps as it gives them cricket sense and a chance to earn rewards. It is mandatory to know about Dream11 before wishing to build an app like Dream11.

About Dream11
Dream11 is a virtual game and one can play this game using its cricket knowledge and skills of prediction as one has to build a team of players based on the upcoming match. And then, the winner is decided based on the real performance of the players.
It builds the cricket match It increases the buzz of cricket matches for the players. If you make an app like Dream11 then you can acquire this booming market as Dream 11 was built to give a platform to cricket fans so that they can also be part of it.
Dream11 has collaborated with various prestigious organizations such as BCCI, IPl and International Hockey Federation.

How does Dream11 work?
Fantasy sports apps are all about their games and players. Just to know that the user knows how much about their favorite sports and players. The user has to build a team to play the match and they can earn the reward through it.

Steps to know how to play-
Choose a match- When the user downloads the app then they have to complete the OTP verification process. After that, the user will find all the lists of matches which are upcoming and can choose a match and can start playing the game.
Create A Team- If a user wishes to play this game then the user has to form a team of 11 players in context with real-life players. And, the winning and losing of their team are dependent upon the real-life player's performance.
Opting Captain and Vice-captain- when the user has finalized its team players then they have to choose a captain and vice-captain for their team. The choosing of a captain and vice-captain can impact the team's score. Let's see how it affects-
Captain- The team will get 2x points extra for choosing a captain.
Vice-Captain- By choosing a vice-captain, the team will get 1.5x points.
Creating Multiple Teams- The user is allowed to build multiple teams and the maximum no. of teams that can be built by the user is 6. However, users can play one match at one time.
Understanding the Business Model of fantasy Sports Apps like Dream11

The fans of cricket are spread around the world and when it is indulged with money-earning potential then it can be considered a growthful option. But, these apps also use ad features to generate revenue.
However, when they realised the user gets the best experience when it's smooth, free from ads and has a fast experience. Therefore, these apps have shifted to a new strategy where they provide ad-free experiences but take a commission as another part to generate revenue.
Also, if users will join the game then they have to pay the participation fees. Then 20 % of that fee is kept by the fantasy sports app owners and the rest of the amount is distributed to players as a winning amount.
When an app is shown to users then its features are the only thing that attracts them. There should be a high focus given to this. The list of features that you should consider are as follows-
-Login
- Player Stats
-Winnings/Offers
-Admin Login
- Manage Result
- Live group chat
- Social Media Sharing
Why is IMG Global Infotech suitable for building Apps like Dream11?
IMG Global Infotech is one of the leading companies providing all fantasy sports app development services. The team is filled with experts and enthusiastic as they are well aware of market growth and opportunities.
The work approach is based on creative and innovative ideas intended to deliver advanced features which will let your business stay out of the competition.
How much does it cost to build fantasy sports apps like Dream11?
The cost of developing fantasy sports apps is highly dependent upon two major platforms that are Android and iOS. These two platforms let your app acquire market share. So before you decide to build your fantasy sports app, you need to determine the platform at first.
Android and iOS both have the capacity to reach your business target audience. If you have the budget then you can launch your app on both platforms as it will result in grabbing a large amount of audience.
Mainly if you build your app on a single platform and then cost can go from $5000 to $10,000. Where, if you wish to build the application on multiple platforms then your cost will be doubled from it.
If you wish to include additional features and advanced technology for fantasy sports app development then for a single platform, your cost can go from $10,000 to $20,0000. And, if you want to build an app on both platforms with all the add-on features then the cost will double.
Which programming language is used in Dream11?

After analyzing the platform for your application, it is the next step to identify which programming language you can use to build your application. And, what database will you use in your application? There are multiple databases available like MongoDB, mysql and others.
A choice is required to be made that if it's android then java and kotlin can be used for development or react native is another option, If you choose iOS as platform then iOS, Flutter and Swift language are in your choice.
React- Native and flutter is responsible for building a cross platform application that is Dream 11. The buzz of react-native and flutter is high on the market and you can choose one on the base of features and functionalities you wish to enroll in.

It's important to make any decision, you first consult with a fantasy sports app development company, they will be guiding you through and out and then you can take your informed decision on which programming language would be best for an app like Dream 11.
How do you make a fantasy sports app?
If you are planning to build a fantasy sports app then you can hire a moble app development company. For that first you have to shape your idea and communicate with developers so that they can plan and execute to build a seamless sports app.
What type of games you wish to add and which fantasy sports app development company you will choose. These are the key areas in which you have to put your attention and after that you can start building your fantasy sports app process.
Key Takeaways
You should conduct the proper research on how fantasy sports apps like Dream11 have been developed and how much time it requires. You can choose a particular fantasy sports app development company having all the required expertise and knowledge.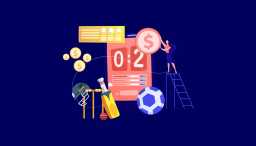 Utilizing the potential of fantasy sports app development is essential for expanding your online business in the constan...
Lokesh Kumar
Sep 21, 2023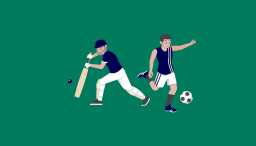 Fantasy sports have become a popular pastime for people of all ages. Creating and managing a team of real-life players a...
Lokesh Kumar
Sep 04, 2023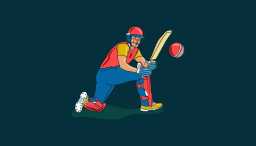 There is no denying that cricket is one of the most preferred and watched sports in this world. There are millions of cr...
Lokesh Kumar
Aug 25, 2023