FANTASY SPORTS
How To Start A Fantasy Sports App Business In The Year 2023?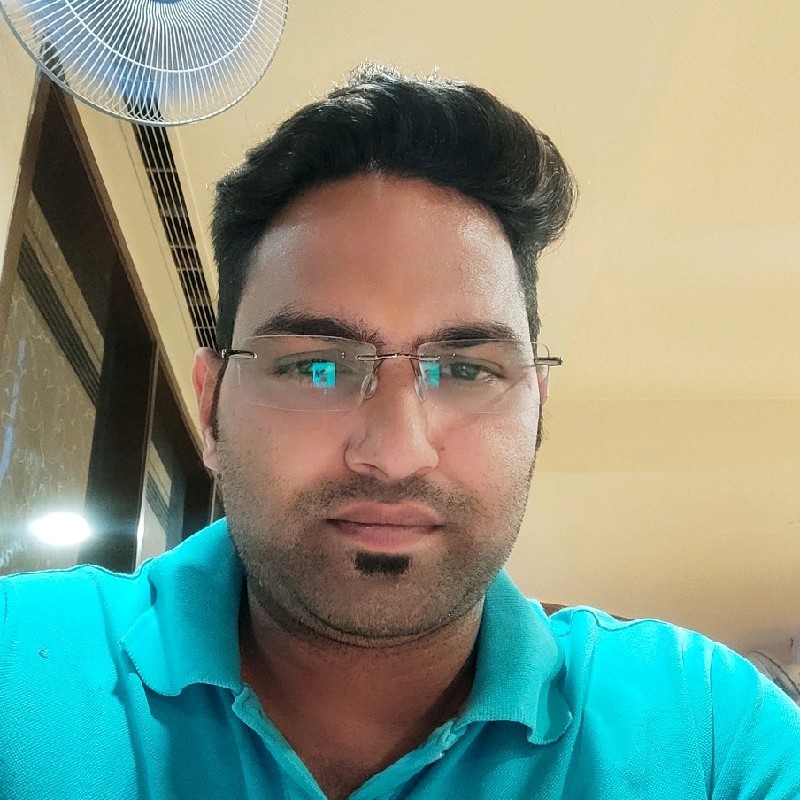 Fantasy Sports Business
If you are wishing to build an online fantasy business, it can be an effective period for this as the fantasy sports market is on the boom. It has become the most remunerative business from 2021-2022. Its roots lie in the place where it originated, the US market and now its popularity and existence have taken over the Indian market. There are several sports now available to play virtually and connect with their real-life players enhancing the scope of the fantasy sports business.
Growth Status of Fantasy Sports App Business
As per the remuneration, growth status is increasing day by day and it has been crossed to $20.14 billion in 2022. It has become a billion-dollar industry and its sport is contributing millions to Indian market growth. It is expected to grow by $34.6 billion and it is growing at a fabulous rate CAGR of 11.47% making it a more fascinating industry.
The recent legislation of the fantasy sports industry made it more appealing to different users of the nation. The market is taking a boom in revenue generation and it is now a profit-making industry with less competition.
The process to Start Fantasy Sports Business
State your Specific Objective- Before the starting establishment of a fantasy sports application, you should have a specified objective which will state at what stage you wish to see your business in upcoming years. For example, if you are a businessman and you are willing to open a business then you would be expecting a handsome return on investment. If you're willing to do brand and multimedia then you should look at user engagement and user-focus apps. The brilliant Idea you have will affect the growth of your business so you can get the best fantasy app idea through proper research of the objective.
Narrow Down Target Demographic- The highly essential factor for the business which is expected to run for a long term. you are required to narrow down the demographic area where you wish to launch your own fantasy app. it will help you in understanding your target audience and building the fantasy sports app based on their requirement. Not only do you have to understand the type of people who would majorly play sports in your app, but also, you have to understand their language and build the app according to them.
Create a List Of Sports - The next step is to choose the type of sports you want to enrol in your application and it should be based on the target audience's preference. You must enrol in famous sports leagues which are the choice of your demographic section. The most popular sports are cricket, football, kabaddi, hockey, tennis, basketball and many other sports.
Evaluation of Competitors - If you are trying to fit in a particular business then you should first analyse all the competitor's strengths and weaknesses. Your competitors have already covered a vast range of audiences and you must give them what your competitors have failed to deliver. So before starting you are required to find out the mistakes of your competitors and keep all the mistakes in your mind so you can not repeat them in the future.
Finalise The Business Model- After the research, you need to build your business model. If you are the one who is much caught in the business formation and you do not have much time for background research or adding music to your fantasy sports app then you can use a fantasy app solution provider who will guide you throughout the building process. And in contrast, if you wish to give your fantasy app a custom look then there are several fantasy app developments which will work according to the requirement.
Fantasy Sports Launch Marketing- It is clearly said that the best product is not what is best in all aspects, the best product is the one that is known to everyone. A good marketing strategy could help your fantasy app development business to take higher growth in the current market. Therefore it is essential to know your market and capture their preference and put their preference into your business idea.
The launch party of your fantasy sports is the key part where everything is highly essential to every aspect of your future business. As you are planning things for a month, there is no scope if you do not plan for the launch and make your launch much more successful.
Unique Features For Fantasy Sports App Development
User Landing Page- This is the primary section of the app as users will land on this section at first when they will open the app. Users will first register themselves on this page. So, the login process for users should be made seamless so that they can register in real time.
User Profile- After they install the app, there is a section of user profile where users can see all the information they have submitted. And, if there is any other information left to submit then they can submit it anytime using that section of app.
Home Page- This section involves all the details that are required to be displayed for the user so that they can access each and every feature of the app. This home page will involve all the scheduled timings of the matches and can get the report.
Tournaments- The fantasy sports tournaments include various live tournaments information and users can view all the data from this section. The user is able to check out all the information like entry fee and different parameters.
Multi Payment Gateway- This section is built to create the transaction process smoother. It is important to integrate various payment gateways. This is helpful in making users pay on an immediate basis.
Refer and Earn- This is the most important feature that is resulted in enhancing branding and marketing value. This is allowed for users to share the link of the app to their known ones.
Latest Technologies Used in Fantasy Sports App Development
Backend technologies :- Laravel, NodeJS
Frontend Technologies :- Angular JS, ReactJS, Bootstrap
Mobile App Technologies :- Android, Kotlin, Swift, Flutter, React Native
The benefit of using above technologies is that it ensures the speed and robustness of your fantasy app. It will deliver mobile responsiveness and rich UI experience to your app user boosting the number of users of the application.
How much does it cost to build A Fantasy Sports App?
The cost of an app is highly dependent on many factors such as platform choice and functionality. If you are planning to build an app for web and Android platforms then it can cost up from $6000 to $ 20000. And, if you are planning to build an iOS or cross platform app then it can cost up to $30000. The amount is highly dependent on your customised requirement as this was the rough idea.
How to Get Into The Growing Fantasy Industry?
This is a new industry growing at a very fast pace, as the speed of growing this industry is 10x. The reason behind this is evolution of technology and high use of smartphones ( with connection of 5g). It has become the most famous and revenue generating industry. If you established and make your fantasy sports app then you will get benefit from this-

It has allowed users to use fantasy sports apps and play the game from anywhere and anytime. This is the reason there are plenty of users available that will result in increase your business.
If you will target the right audience for your fantasy sports app business then you will be generating leads and revenue simultaneously.
If you get successful in generating millions of users then you can earn more profit through advertising and sponsored ads.

Final Words
You need to define the budget and goal of your business and then you have to choose the best fit for your requirements. You can connect with them by visiting their website and filling out the form with all your project requirements.
There are various fantasy sports app development companies in India for 2023, who are ready to deliver the best solution and you can hire sports app developers so you can get the best possible fantasy sports app for your business.
.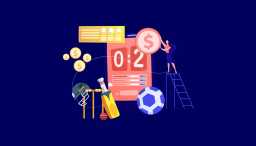 Utilizing the potential of fantasy sports app development is essential for expanding your online business in the constan...
Lokesh Kumar
Sep 21, 2023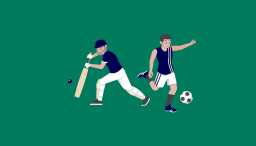 Fantasy sports have become a popular pastime for people of all ages. Creating and managing a team of real-life players a...
Lokesh Kumar
Sep 04, 2023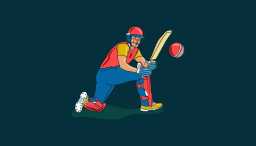 There is no denying that cricket is one of the most preferred and watched sports in this world. There are millions of cr...
Lokesh Kumar
Aug 25, 2023