FANTASY SPORTS
Growing Your Online Business With Fantasy Sports App Development
Fantasy sports app development is a mobile application through which Users can establish and manage virtual teams of real-life athletes with internet platforms.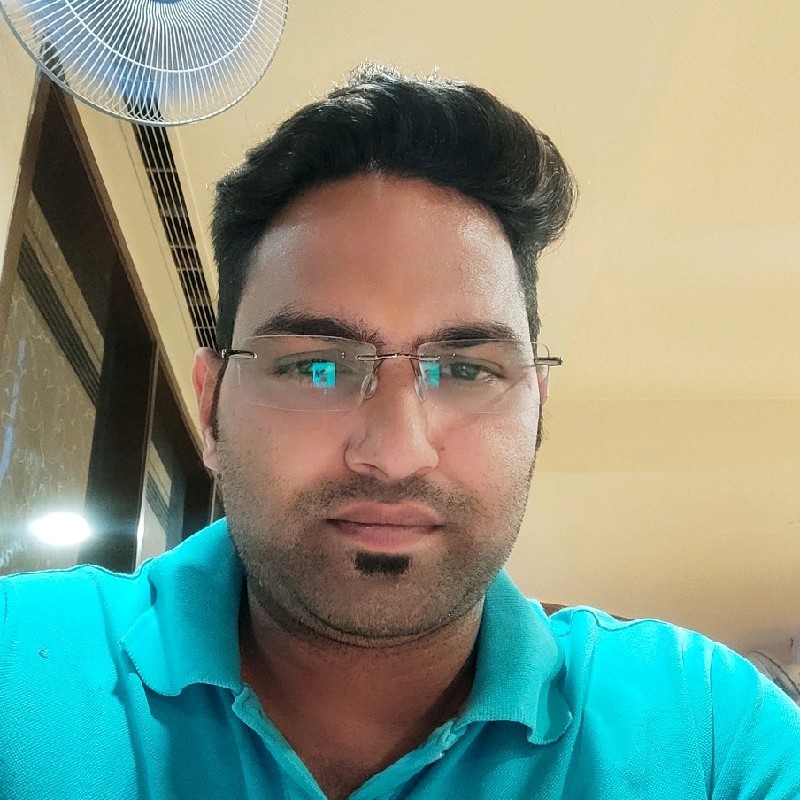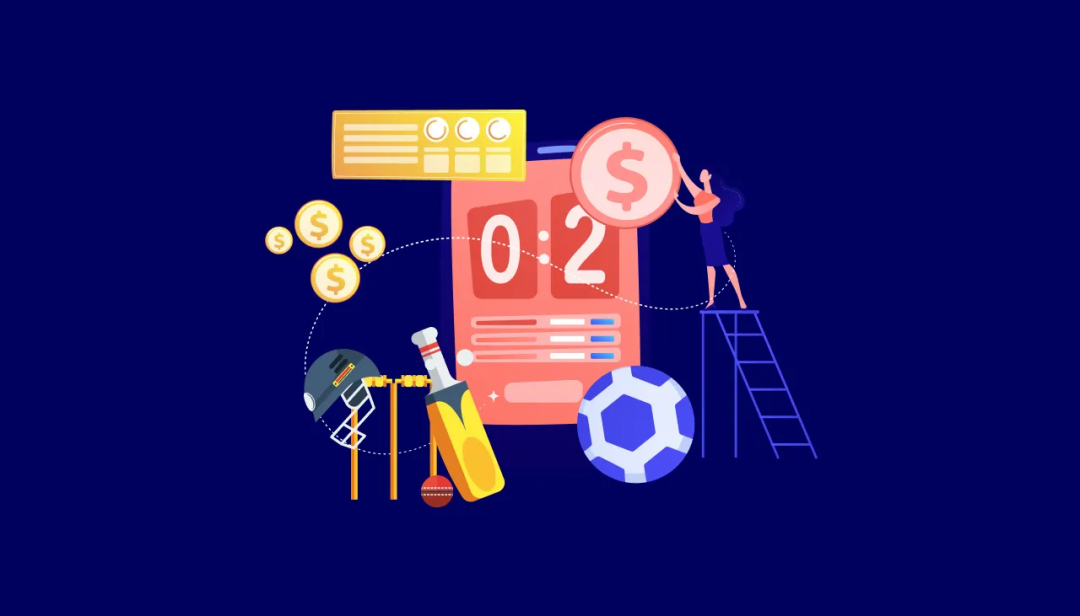 Utilizing the potential of fantasy sports app development is essential for expanding your online business in the constantly changing digital market. Fantasy sports applications have swept the globe, giving sports fans an immersive and captivating experience unlike any other. If you're an entrepreneur, then this blog is for you. This blog is your go-to resource for established companies wishing to increase your internet visibility.

In this blog, we'll delve into the fantasy sports app development industry and examine its potential to build a sizable user base, create income, and increase brand awareness. We'll go through the vital tactics, fresh developments, and crucial perceptions that can take your internet business to new heights.

So, if you are looking forward to knowing the potential benefits fantasy sports app development can offer, fasten your seatbelts, and join us for the ride.

What Are Fantasy Sports App?

Fantasy sports app development is a mobile application through which Users can establish and manage virtual teams of real-life athletes with internet platforms. Users usually compete against one another in weekly or seasonal leagues, with points given based on how well their players perform statistically. Numerous sports, including football, baseball, basketball, hockey, and cricket, have fantasy sports apps available. ESPN Fantasy Sports, Yahoo Fantasy Sports, and CBS Sports Fantasy are a few of the most well-known fantasy sports applications.

Why Do You Need Fantasy Sports App Development?

The world of fantasy app development has recently exploded. It is vital to know that it has developed into a $1 billion industry that draws millions of gamers worldwide. The market for fantasy sports app development is increasing and with good reason.

In this section, we'll examine the various benefits that fantasy sports app development offers, as well as the reasons why you might require it.
Growing Popularity of Fantasy Sports

Fantasy sports have become increasingly popular, and this trend doesn't appear to be stopping anytime soon. Fantasy sports app development is becoming more and more popular among sports fans as a means to become more involved with their preferred games.
It is vital to know fans of fantasy sports have a rare opportunity to take on the role of virtual team managers, choosing and overseeing real-life athletes to participate in online competitions. The reason why you should invest in fantasy sports app development in India is a successful business venture is because this immersive experience keeps people interested and invested in sporting events.
Revenue Generation

The development of the fantasy sports app process might be a very successful venture. It involves entry fees, advertising, sponsorships, and in-app purchases are just a few of the ways that these apps generally make money. Contests that offer the chance to win cash or other prizes frequently require players to pay a fee to enter.
Additionally, you can collaborate with businesses and marketers who want to reach sports enthusiasts and earn money from advertising. The number of users increases along with your possibility for money.

Targeted Advertising Opportunities

Many need to learn that fantasy sports app development offers the perfect platform for directing advertisements. By gathering information on user preferences, interests, and behaviors, you may serve adverts that are extremely relevant to the audience. With the high demand for this level of targeting, fantasy sports applications are a successful medium for advertising, which made fantasy sports app development company India generate maximum success and revenue.

Better Fan Experience

Fantasy sports applications improve the whole fan experience. By enabling users to build and manage their fantasy teams, they give them a stronger connection to the sports they enjoy. Even for sports that they may have yet to follow as closely, this sense of ownership and connection keeps fans interested throughout the season.
Therefore, fantasy sports applications enhance the fan experience. If you are one of the people who are interested in developing a fantasy sports app, then it is time for you to get in touch with the best fantasy sports app development company.

Competitive Advantage

You can gain a market advantage by investing in the fantasy sports app development. Being an early adopter or providing distinctive features can help you stand out as the market expands. Innovative features, intuitive user interfaces, and strong performance can distinguish your app and draw a devoted user base.

High User Engagement

Fantasy sports apps are renowned for their very active user bases. Fantasy team management involves players spending a lot of time evaluating player data, changing rosters, and closely monitoring actual sporting events. It is vital to know that the fantasy cricket app for the World Cup 2023 has a high level of involvement; users stay on the app longer and feel a strong feeling of community, which appeals to both users and fantasy cricket app developers.

Monetization Opportunities

Fantasy sports app development includes a variety of income options outside of advertising and entrance fees. For better gameplay, you can add premium features or provide subscription services. To find new revenue sources, consider ticket sales, merchandise sales, and joint ventures with sports leagues.

Global Reach

The appeal of fantasy sports app development is growing at high speed. While cricket, soccer, and other sports are the most popular worldwide, American football and basketball are more common in the US.

You may tap into a variety of marketplaces and connect with sports fans all over the world by creating a flexible fantasy sports app. Fantasy Cricket app development can be regionally tailored with the aid of localization and customization features, attracting more local users.
Must-Have Features Of A Fantasy Sports App

Millions of individuals worldwide use fantasy sports app development to compete with friends and family, as their use of these applications has grown over the past several years. The fantasy sports app developers in India ratio has grown over the past few years due to excessive demand for developing extraordinary features in fantasy sports apps.

Easy-to-Use Interface
Any fantasy app development for cricket and football must have a user-friendly interface, which is its most crucial component. Users should be able to find the data they require, such as player statistics, club standings, and league schedules, quickly and efficiently.

Comprehensive Player Database
An extensive player database of athletes from all of the main sports leagues is necessary for fantasy sports software. The statistics and data in this database should be current for each player. For users to quickly find the players they're looking for, the database should be conveniently searchable and filterable.

Live Scoring and Updates
Players of fantasy sports want to be able to follow the progress of their team in real-time. All of the games that are now being played will have live scoring and updates provided by a decent fantasy sports app development.

Customizable Leagues
Players of fantasy sports want to be able to design leagues that are tailored to their individual preferences. Users of good fantasy sports software will be able to alter several aspects of their leagues, including the scoring method, the number of teams, and the roster size.

Draft Features
It should offer functions that make the draft procedure simple and effective for fantasy sports leagues that use a draft system. It covers functions for trading and features like auto-draft and player rankings.

Trade Capability
Players in fantasy sports should be able to swap players with one another. It is a crucial component of running a fantasy squad, and it enables players to strike bargains that will increase their chances of success.
Push Notifications
A fantastic approach to keep fantasy sports players interested and informed is through push notifications. When significant events occur, such as when a player scores a touchdown, when a game is about to begin, or when a trade has been approved, a good fantasy sports software will alert users with push notifications.
Live Chat
Fantasy sports players can contact each other and the app's support staff quite easily through live chat. Users may easily and quickly seek assistance through a live chat function in a decent fantasy sports software.
Leaderboards and Standings
Players in fantasy sports want to be able to monitor their development and compare their performance to that of other players in their league. A decent fantasy sports app will contain standings and leaderboards that let users compare their performance to that of other players.

Prizes and Rewards
Players in fantasy sports seek the chance to compete for rewards and prizes. Users of quality fantasy sports software will have access to a number of different ways to win rewards, including weekly payments, season-long championships, and head-to-head competitions.
Benefits Of Fantasy Sports App Development

By looking at the features above, you must have been curious to know how to develop a fantasy sports app. But first, knowing how it may benefit you will help you a lot. In this section, we have covered some benefits to make fantasy apps like Dream11.

Entertainment and Engagement:
Users can connect with their favorite sports in a fun and interesting way with this software. By choosing real-life athletes to make up their fantasy teams, players take on the role of virtual team managers. It is vital to know that users are engaged in the game and are more than just observers, which keeps them enthusiastic about sporting events.

Community Development
These applications help sports fans feel more connected to one another. Users can create shared experiences by joining leagues with their friends, family, or fellow fans. Fantasy sports' competitive nature frequently sparks friendly competitions and debates, which improves the app's overall sense of community.

Real-Time Action:
Apps for fantasy sports provide in-game updates on player performance. As games go, users can keep tabs on the performance of their fantasy squad and make tactical choices like replacements or transfers. Users are kept glued to the app by the real-time interaction, especially on game days.
Skill Development:
Playing fantasy sports app development needs knowledge, investigation, and smart planning. To create winning teams, users must assess athlete statistics, keep up with sports news, and make wise selections. Along with improving their grasp of sports, this method also helps them develop their analytical and decision-making abilities.

Financial Rewards:
Many fantasy sports applications give users the chance to win cash or other prizes. Users frequently pay entrance fees to participate in competitions, and effective managers are paid based on the accomplishments of their teams. This financial incentive may draw a vibrant user base and maintain their interest in the software.

Advertisement Earnings:

Fantasy cricket app developers also provide business options for advertising. The delivery of highly targeted adverts is made possible by developers gathering customer data and comprehending their interests. This targeted advertising can draw companies prepared to pay more for access to a targeted and interested user base.

Worldwide Reach:

Fantasy sports are popular all around the world and include a variety of sports, including cricket, football, and baseball. Fantasy sports app development companies in India can access a variety of marketplaces and serve sports fans all around the world thanks to their presence on a global scale. Options for localization and modification can help the software be more appealing to local users by adjusting it to particular geographic areas.
Steps To Ideate, Build & Launch A Fantasy Sports App

Now, the time has come when you must know how to develop a fantasy sports app. To help you with that, we have covered almost everything in this section, from stage one to the last.

Define the Purpose of Business:
Setting up a Fantasy Sports app requires you first to establish your company's goals explicitly. Choose your target market, the sports or games you want to include, and the differentiating features that will make your app stand out.
Create a business plan outlining your income approach, such as membership fees, adverts, or in-app purchases, and be aware of the local laws governing fantasy sports. Setting the basis for the vision and sustainability of your app is accomplished in this step.

Design the User Interface:
Create a user-friendly interface after determining the clear business purpose. Hire fantasy app sports developer designers to develop wireframes and prototypes that place a focus on usability and aesthetics. Make sure that the app's design is aesthetically appealing, user-friendly, and responsive across a range of platforms. An effective strategy will increase user retention and engagement, two crucial components of a fantasy sports app's success.

Implement the App's Features:
The implementation of the app's primary functionalities comes once the design is complete. These features could include social sharing, live scoring, team creation, and player selection. Build a solid back-end architecture and scalable database in cooperation with a knowledgeable fantasy cricket app development services provider to effectively manage user data and gaming statistics.
Provide real-time updates to keep players interested during games and integrate payment gateways for transactions involving entry fees and rewards.

Test the App:
To guarantee that your fantasy sports software runs without a hitch, testing is an essential step. Ensure that the fantasy app development company provides you app after testing. Your product must be thoroughly tested for quality assurance, including functional, performance, security, and user approval.
It is vital to find flaws and kinks and repair them to give users a pleasant experience. For additional improvement, beta testing with a small number of users can assist in collecting insightful input.

Publish the Application on App Stores:
The hired fantasy cricket app development company will prepare your fantasy sports app for launch once testing is over. Make engaging app store listings with eye-catching graphics and detailed information. Make sure your software conforms with all requirements set forth by the app store.
Send your software for evaluation and approval to stores like the Google Play Store and the Apple Software Store. Promote the app through marketing techniques like targeted advertising, influencer alliances, and social media campaigns.

Final Thoughts!
In conclusion, developing a fantasy sports app is a profitable option to expand your internet business. To increase your internet presence and profit from the sports mania, embrace the fantasy sports industry. So, if you are one of the people who are interested in fantasy sports app development, then now is the time to get in touch with the best fantasy cricket app development company.
Faq
Fantasy sports apps engage users, drive traffic, and boost revenue through in-app purchases and ads, enhancing your online business's reach and profitability.
The cost to develop a fantasy cricket app like dream11 starts from $10,000 to $30,000. However, it is essential to know that fantasy cricket app development cost varies depending on features like app complexity, features, UI/UX, platform and development team, and many more.
Monetize through entry fees, sponsorships, premium subscriptions, and partnerships with sports brands to maximize revenue streams and sustain your online business.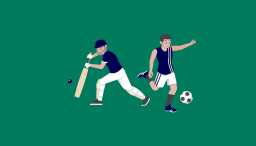 Fantasy sports have become a popular pastime for people of all ages. Creating and managing a team of real-life players a...
Lokesh Kumar
Sep 04, 2023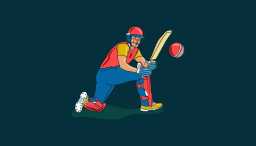 There is no denying that cricket is one of the most preferred and watched sports in this world. There are millions of cr...
Lokesh Kumar
Aug 25, 2023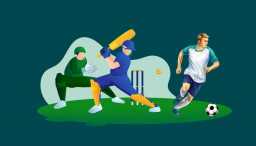 In the enchanting realm of the digital universe, a magical journey awaits and embraces the fusion of sports and imaginat...
Lokesh Kumar
Aug 18, 2023