FANTASY SPORTS
Top Features Requires To Start A Successful Fantasy Sports App Business In 2022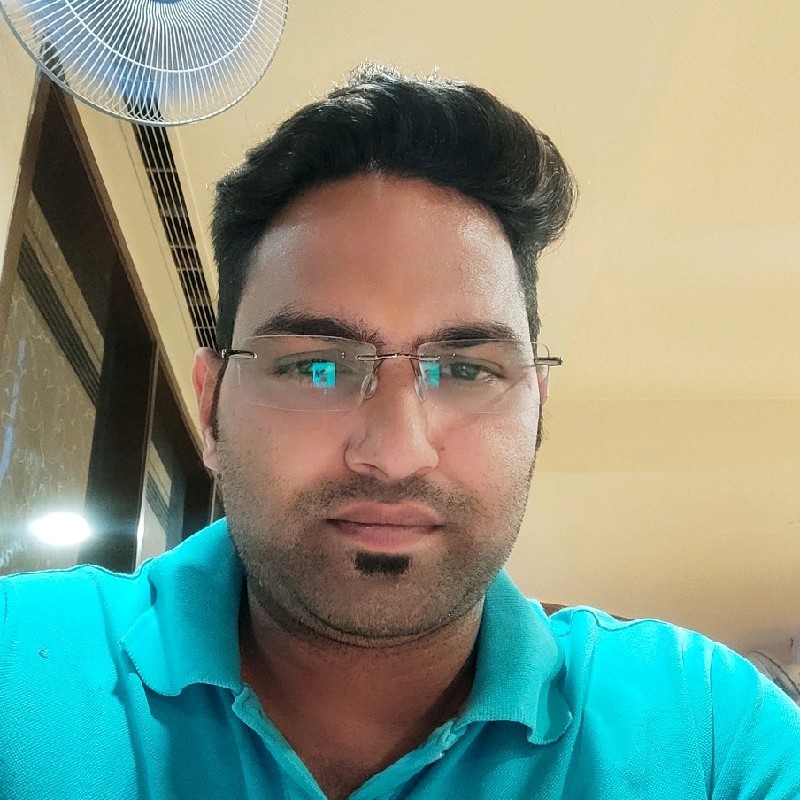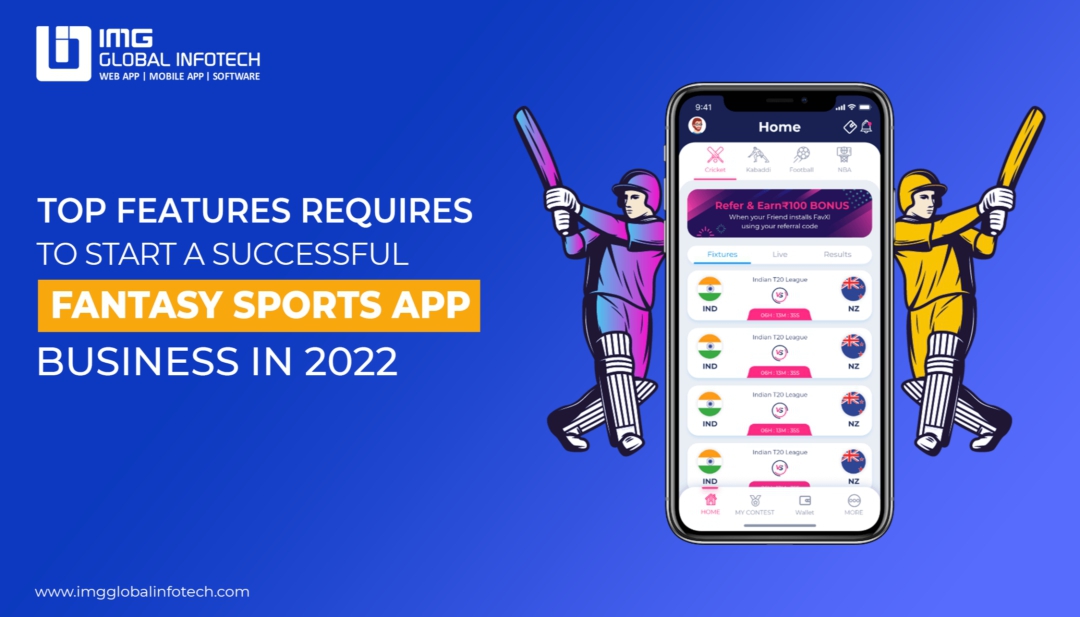 Technology has started taking a boom and covering every aspect of human life. And, the fantasy sports industry is emerging as one of the leading industries. It is grabbing the attention of users due to its excitement, fun and delivering awards for participation. Fantasy sports app development companies are creating a popular category of fantasy sports applications that are ruling the market.
Fantasy Sports App- Overview
It is an online game in which players build a virtual team and connect with other players. As with higher advancements in technology, players can create own team and choose the other players. The success of an individual player will be calculated by the team's performance, and its popularity has been incredibly increasing.
If you are looking to become a great player in the fantasy sports app market, then first you need to do research. Although most fantasy sports fans play fantasy leagues, it has revolutionized mobile app development.
Essential Features Required To Be Integrated Are-
User Landing Page-This is the key area of your app, while all the users will open this page at first when they will open the app. Users are usually the first to register to the app by signing up and filling in all the required fields. It is required to be noted that the login process should not be complex. It should eliminate the time-consuming field filling process, which decreases user engagement.
User Profile- After the successful installation of the app, there is a user profile of every individual user. If any information is left to be filled at the time of registering and is incorrect, then this section comes into use. Users can fill in all the remaining information and rectify it. It also consists of game-related information such as transaction records, account details, and other records.
Home Page-The homepage involves all the important information that is required to be displayed to the user. Various sports options are available in this section. So, users will be able to use search filters and find their favorite sports. This home page involves all the timings of its match and match report. This simplifies for users to handle the app and get all the information that is required.
Tournaments- The fantasy sports tournament page consists of various live tournaments which occur in real-time. The user is able to look out all the tournaments having different parameters such as entry fee or type of tournament or previous no of winners. These parameters are important to consider and based on them, a decision can be made.
Build a Fantasy Team- After selecting the specified tournament, users are required to build a team that is composed of real players. The user can analyze the performance of other associated players and after judging, the user can build their own dream team. As they can edit anytime by adding or removing players from their team.

Create a Tournament- After building a dream team of users, another feature that should be integrated is that users not only participate, they can also create a tournament. They can furnish and alter tournament fees, amount of winning and no. of teams that can be formed. These tournament details are displayed on the home page of other players, and they can join the tournament at any time.
Multi-Payment Gateway- The money that flows for fantasy sports cricket remains consistent. With a view to creating a transaction process that is easier and simpler. It is highly vital to integrate different payment gateways in your app to make this process more convenient. This will result in making users pay on an instant basis, which leads to more user engagement.
My Tournaments- This section involves all the information including details of all tournaments that are played by the participants. This enables users to look for all the tournament details which have been played by the user. This also enables them to look for the amount they have won during the tournament played by them.
Refer and earn-This is the main and most vital feature that results in increasing branding and marketing awareness of your app. This gives the users to share the app link with their own with the aim to earn a reward. When they join, they add a referral code that allows them to earn a huge reward.
Final words
The market of fantasy sports apps is growing at a fast pace, and you can get the best fantasy sports app by getting indulged with the best fantasy sports application development company. The craze toward fantasy sports apps for sports fans is increasing day by day, and this industry has a lower rate of competition. However, with the above-stated features, you can rule the fantasy sports app market. Hence, with these features, it is the right time to build it.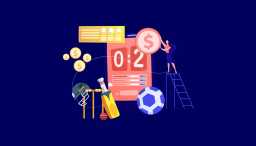 Utilizing the potential of fantasy sports app development is essential for expanding your online business in the constan...
Lokesh Kumar
Sep 21, 2023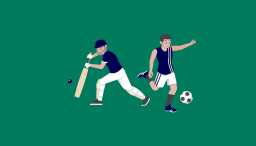 Fantasy sports have become a popular pastime for people of all ages. Creating and managing a team of real-life players a...
Lokesh Kumar
Sep 04, 2023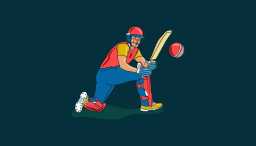 There is no denying that cricket is one of the most preferred and watched sports in this world. There are millions of cr...
Lokesh Kumar
Aug 25, 2023