FANTASY SPORTS
Fantasy Cricket App Development Like My11Circle And Myfab11
If you are a fan of Cricket App Ideas and are thinking about developing an app similar to My11circle and MyFam11, remember that many others are already working on an app similar to it.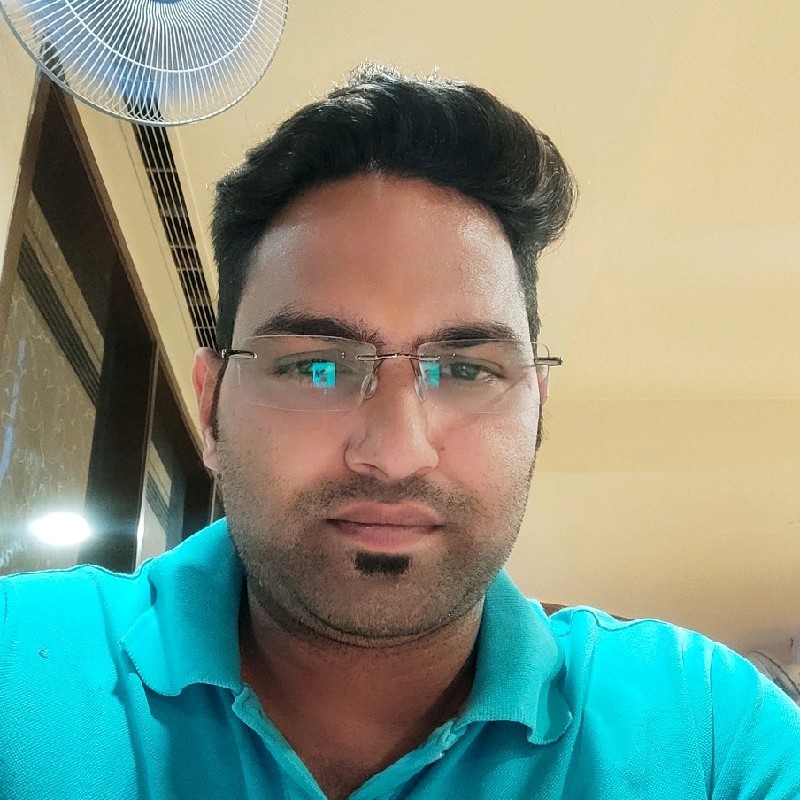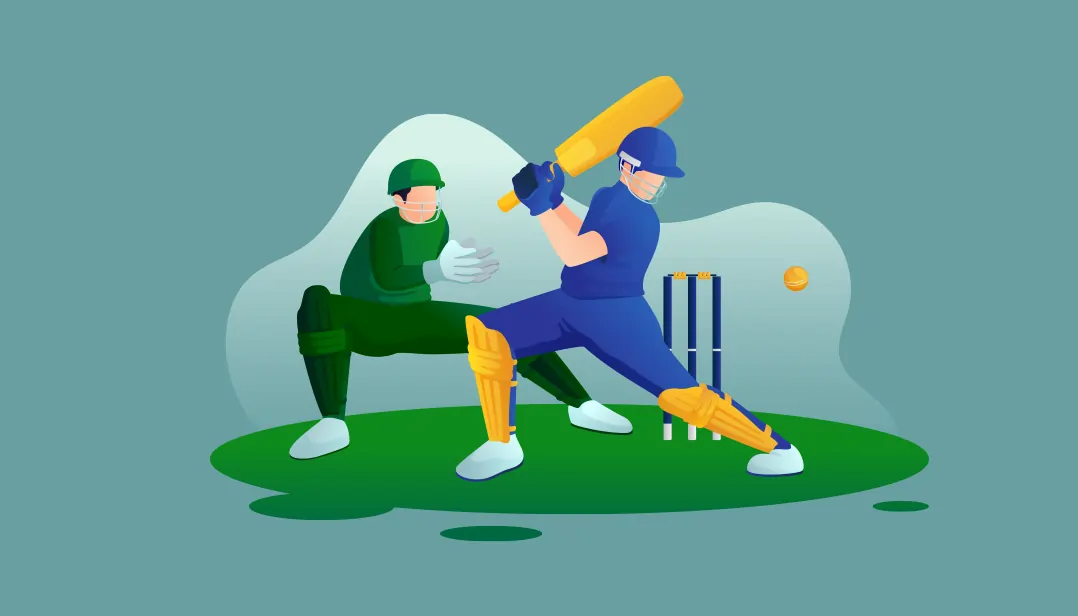 Fantasy apps like My11circle and Myfab11 have gained massive popularity in fantasy sports. Fantasy sports industries have attracted millions with innovative and entertaining game plans. The features available in fantasy cricket apps like dream11 for Android and iOS platforms can blow everyone's minds, and the craze for fantasy apps is growing. Technology has had a significant impact on the fantasy sports industry. This has led to many fantasy sports apps, such as Dream11, Myfab11, and My11circle, occupying a prominent place in the digital space.
The popularity of fantasy cricket applications is a recent trend. Sports enthusiasts can indulge at any age. This game allows users to create virtual teams, but only those players can play the game. A fantasy cricket application development company can offer you a variety of exciting features at an affordable price that is an excellent choice for developers.
The popularity of building fantasy apps like My11circle is increasing daily because of the diversity and adaptability across all platforms. It provides a user-friendly environment for all users. It has been a source of inspiration to many app developers.

What is Fantasy Cricket?
Fantasy cricket is an online version of fantasy sports. It features virtual teams made up of real players. Players with real-life players create these virtual teams. Points are awarded based on how these real-life players perform in real-life matches. To win the tournament, fantasy league players must get the most points and the highest rank on leaderboards.
Like fantasy cricket, apps like myteam11 attract more people to join leagues and share their expertise in these sports. Most of them do this from their phones. What is a fantasy cricket app? Let's see.
What is Fantasy Cricket Apps?
Fantasy Cricket is a fantasy sports genre requiring players to create a virtual team of 11 players. They can also participate in ongoing contests. The players are selected from real cricket matches, and the team cannot change once it starts—the game proceeds like the real one. Users will earn points based on the performance of their chosen cricket players.
A Business Models for Making Money through Fantasy Cricket Apps
Fantasy Gaming Apps such as My11circle are based on season-based game team building and scoring based upon real-life performance.
To allow users to use your fantasy application, you can charge a fixed fee as a subscription fee. You can set a subscription fee every month, a one-time, or an annual fee.
Fantasy sports platforms may organize contests that offer the chance to win NFL-sized prizes. They charge a participation fee. These cash-prize contests can have tremendous numeric values, so they take a percentage.
Partner with related brands to offer discounts or promotions to your users. The brands will give you a commission for each sale through your app.
Your app can host paid contests and charge participants an entry fee. You can either pay a percentage of the entry fee or have prizes sponsored by a company.
To monetize your fantasy cricket app development, you can also collect data such as user behavior or preferences and sell it to third parties for market research and advertising purposes. To maximize your revenue, you can use any combination or one. Selecting the best monetization strategy for your app and target audience is crucial.
Advertising is one of the best ways to monetize your app. Advertisements can be run on your app to make money, depending on how many people click them. Brands can use your app to advertise their products using videos, banners, and other advertising methods.
It is a great way to generate income by adding premium features like creating teams and accessing advanced stats. These premium features are available to be purchased within the app.

Features and Functionalities
These are the essential elements you should consider while providing a fantasy cricket app solution:
Personalization has been removed from the app. Users want more than what is included in the app. App developers should allow users to personalize their feeds. You can create tournaments to compete against other users. Push notifications can be personalized to include offers, game levels, and additional information.
This is an excellent way for an app to be monetized. This feature can be added to the premium version of your app. This allows users to stream the match life and receives all updates.
We discussed how gamification could increase engagement in the previous section. Let's look at similar features you could add to your app.> Player prediction, where players predict the name and score points. Or get a rank.> Users can also take part in quizzes in the app to test their knowledge. They will earn coins as rewards, which are used later to unlock new levels.
Users today are more demanding. They expect live analytics, which enable them to improve performance. It would help if you considered activity analysis and live tracking features to increase user engagement when creating fantasy apps.

Let's now see the features that an admin panel requires:
You can send users push notifications about ongoing tournaments using GPS position monitoring.
Customer Relations Management
Integration of CRM allows users to receive responses to their questions. This will allow them to feel valued, cared for, and respected. This will enable them to feel loved and cared for. The application allows users to share their suggestions and is a great way to improve customer experience.
The Administration Dashboard is a must-have tool that displays all pertinent information. This includes all information related to total matches, upcoming matches and LIVE matches, total participants, and earnings. With a dashboard, you can monitor, manage, and update information like rewards, users, transactions, etc.
Custom Email Reminder System
This feature allows the administrator to send customized emails to participants to inform them about upcoming matches or to share information with their team or players. The fantasy cricket development cost and other requirements will determine the features that you add to your app. For this, you can hire a fantasy cricket app developer who helps you integrate any of these features into your app.
Strategic Approach for Fantasy Cricket App Development
The process of fantasy cricket application development is challenging but rewarding. So, these are the steps to help you bring your mobile app idea to life.
1. Research the Market and Define your Target Audience
Understanding your market before you begin the development process is crucial. To gain insight into the preferences and needs of your target audience, conduct market research and survey.

2. Select an App Development Company
A team of skilled developers who are experts in creating sports-related apps is required to build a daily fantasy sports app. You should choose a team experienced in the backend, mobile app, and user interface design.

3. Define the Functionality and Features of Your App
Based on user feedback and research, determine the features and functionality you want to add to your app. This could include game management, player selection, and payment processing.
4. Develop your App
Now it is time to design and develop your app. The mobile app development team will help you create an intuitive, appealing user interface with seamless functionality.

5. Tested and Launched
It's time to test the app to ensure it works perfectly thoroughly. You can conduct user testing and fix any bugs before you launch the app.

6. Promote and Market Your App
It is essential to market your app effectively once it is launched. Use social media, email marketing, and paid advertising to promote your app.
7. Offer Ongoing Support and Maintenance
After launching your app, you must provide support and maintenance to keep it up-to-date, responsive, and current. This could include fixing bugs, adding new features, and offering customer support.
Top Fantasy Cricket App Platforms
Fantasy sports have been a favorite pastime for many decades. With the advent of mobile technology, several apps now let users manage their fantasy teams from anywhere.
1. FanDuel
FanDuel, one of the most popular fantasy sports app platforms, allows businesses to create custom fantasy sports apps. You can find various tools and features that help you develop fantasy cricket apps like myfab11.

2. ESPN Fantasy Sport
In recent years, fantasy sports have taken over the internet. Businesses looking to expand their online presence are increasingly interested in the development of the ESPN Fantasy Sports app because of the popularity of fantasy sports like basketball, baseball, and fantasy football.
ESPN Fantasy Sports allows users to manage and create their fantasy teams. The users can then play against each other in league play. The app lets users access live scores, news, and analysis about their favorite players and teams.

3. DraftKings
DraftKings, another popular fantasy sports platform, offers many tools and features to help businesses create the best app for their customers. You can also customize your app to meet your business's needs.

4. CBS Sports Fantasy
It's easy to see why the ESPN Fantasy Sports app is so popular with businesses that want to increase their online presence. Contact us today to get the best fantasy cricket app development services. CBS Sports Fantasy allows fantasy sports fans to manage their leagues and teams using an app. Users can access real-time scores, stats, news, and other information for their favorite sports. CBS Sports Fantasy offers many features to help you manage your team, including player rankings and trade analyzers.

5. Yahoo Fantasy Sports
Yahoo Fantasy Sports is a popular fantasy sports platform. It offers many tools and features to help businesses create the best app for their customers. You can customize your apps according to your business needs.

How Much Does It Cost to Make a Fantasy Cricket App?
These four factors will determine the time and cost of developing a fantasy cricket app.
There are many types of game betting platforms. Your choice of venue will determine the cost of your Fantasy Cricket App Development services.
Fantasy sports businesses require a unique business plan that requires many different technological approaches. The more complicated and complex the app is, the more effort and cost it will take.
A responsive and functional design can help you grow your business.
You can include all the features mentioned above for a progressive web application with rich API integration. The number of features will also affect the cost of Fantasy Cricket App Development
The development cost for Fantasy Gaming Apps such as Mycircle 11 and myfab11 is $5000- $10,000 per platform. This can be either Android or iOS. The app development cost will depend on your mobile app development company's choice. You can reach us if you have any ideas for cricket apps and are looking for an app development company. Our team includes skilled app developers with experience in creating fantasy sports apps.
Conclusion
If you are a fan of Cricket App Ideas and are thinking about developing an app similar to Mycircle 11 and MyFam11, remember that many others are already working on an app similar to it. All of them want to be the best Fantasy Sports app.
You should take a step forward now. The craze for cricket is not going anywhere, so fantasy gaming apps are still booming. With our help, you can launch your app in the IPL 2023. You can be the titleholder of this season's cricket season by taking advantage of millions of cricket fans across India.
FAQs
Q. Are Fantasy Sports Legal?

A. Fantasy sports apps are legal in most countries like India and the USA. They have been shown to increase skills and judgment abilities among certain age groups. According to the law, the winner or loser in fantasy games will be determined solely by the user's knowledge and skills.
Q. What is the time it will take to create my fantasy sports app?

A. Your app's complexity and the features you wish to add can impact the development timeline. We meet with clients to fully understand their requirements and give a realistic time frame for development.
Q. How can I make my fantasy sports app stand out in a saturated market?

A. Creating a unique value proposition that differentiates your app from other apps in a highly competitive market is crucial. This could include offering new features, creating seamless user experiences, or focusing on specific target audiences or niches.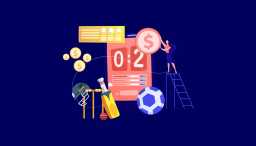 Utilizing the potential of fantasy sports app development is essential for expanding your online business in the constan...
Lokesh Kumar
Sep 21, 2023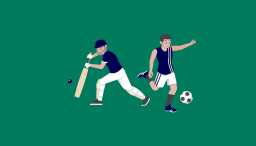 Fantasy sports have become a popular pastime for people of all ages. Creating and managing a team of real-life players a...
Lokesh Kumar
Sep 04, 2023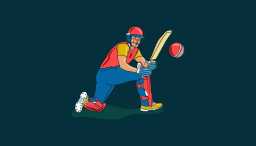 There is no denying that cricket is one of the most preferred and watched sports in this world. There are millions of cr...
Lokesh Kumar
Aug 25, 2023