MOBILE APP
10 Innovative Healthcare Business Ideas For Startups And Aspiring Entrepreneurs
Explore innovative startup opportunities for aspiring entrepreneurs looking to make a meaningful impact in healthcare.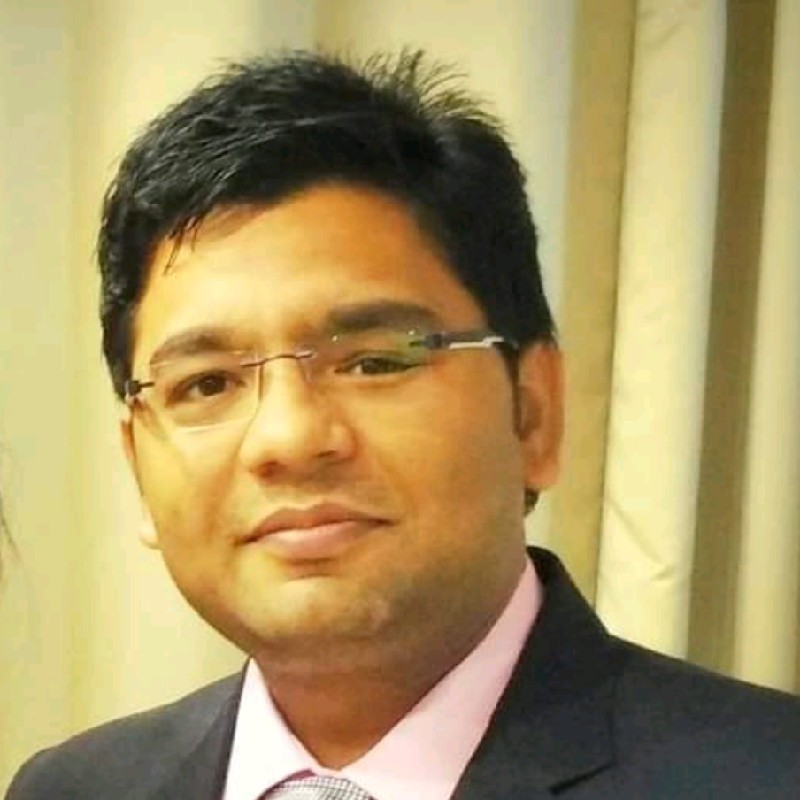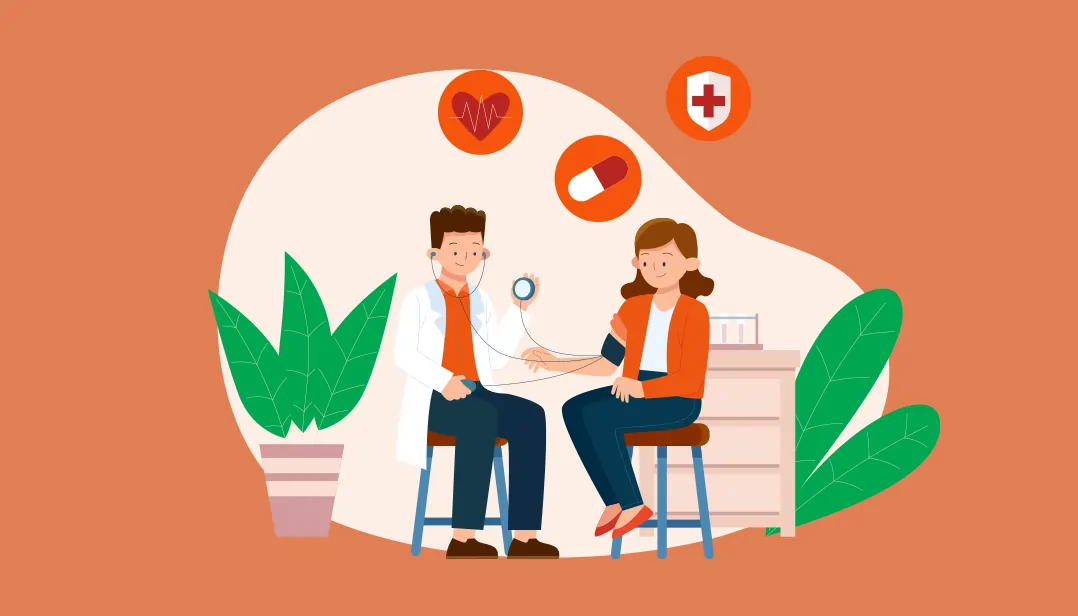 Covid-19 has absorbed most of the worlds healthcare resources and presented new challenges that the industry needs to solve. If we can change 'what', 'where' and 'how' the healthcare job is done, the industry can highly improve its experience. One way to achieve this is through Healthcare App Development Services in USA. It can help you realize your goal by enabling you to virtually render health services and even obtain vaccines and medical supplies needed for treatments.

The healthcare industry is growing significantly and is expected to surpass the billion-dollar mark soon. So, if you are an aspiring entrepreneur, healthcare is one of the lucrative industries in which you can establish yourself!


Why are businesses in healthcare worth exploring?
The time is right to look into medical business opportunities because it is booming and offers promising futures.
The healthcare sector is anticipated to grow at a CAGR of 13.3% between 2022 and 2030.
As per the statistics, national health spending is expected to reach $6.8 trillion by 2030.
These numbers demonstrate a thriving market for businesses in the healthcare industry. As a result, aspiring entrepreneurs may leverage different healthcare business plan ideas as a viable source of income.

This blog now discusses the ideas for best future business ideas for healthcare that aspiring entrepreneurs shouldn't miss:

10 Innovative Healthcare Business Ideas for Entrepreneurs
As the founder of a healthcare startup, guaranteeing that your business is profitable should always be your priority. And to make it successful, you need to look out for innovative solutions constantly. As the current population ages, the demand for advanced and diverse healthcare solutions is bound to grow. So, finding the right healthcare business ideas in 2023 that can address your customers' needs is a great strategy to enter the trending healthcare industry.

1. Build a Healthcare Mobile Application
Nowadays, people don't have enough time to wait in line to get their medicines or even book their appointments on a phone call owing to their hectic schedules. But what if you can provide them with a solution that lets them track, document and even manage their health issues using just a mobile application? This will be useful not only for patients but also for healthcare professionals.

People want healthcare solutions that can increase their comfort level, so it's a great idea to partner with a mobile app development company in USA and invest in patient-centered mobile apps that offer personalized experiences at reasonable prices.

2. Medical Transcription Services
Medical transcription is about translating doctors', nurses', and other medical professionals' voicemails into written documentation for patients' records. Though speech recognition technology has improved the efficiency of clinical transcription, it hasn't entirely replaced the need for human scribes to edit and review the transcription. This is because voice-to-text technology has flaws and is expensive in the healthcare sector.

With your startup, you can offer users to edit their voice-to-text files sitting at their homes in addition to using your medical transcription services. Moreover, you can build an efficient system of sharing files. This will give you an edge over your competitors.
3. Records Administration
Healthcare institutions have too much on their plates. They have to maintain a lot of records and documentation. You can use this idea for healthcare app development that handles medical records for hospitals, including systems that manage the data for staff. The benefit your startup will offer will be immense as your service will make it quite easier for hospitals to search for their patients.

Here are our suggestions that can help you remove the barriers in records administration:
Build a precise system for keeping track of medical inventory and instructing medical staff on how to use it.
Outsource your records management, so healthcare institutions don't deal with system challenges.
You can level up your service by adding a feature that lets patients search for their physicians.


4. Medical Billing Services
Medical billing requires extensive paperwork when filing compensation claims. Big healthcare institutions usually employ staff because they have the resources to guarantee pay to healthcare professionals. But most small clinics lack the means to manage their billing and programming. These clinics can be ideal clients for your medical billing service.

Your startup can influence the medical billing industry by improving this service. To reduce the strain of medical billing on smaller healthcare systems, you can purchase some medical billing systems, educate yourself on new advancements, and focus on them.

Medical billing is the backbone of the healthcare sector. Hence, it's one of the best ideas for aspiring entrepreneurs looking for healthcare businesses to start.

5. Home Healthcare Facility
A house health service can provide in-home medical assistance for patients who have just been released from the hospital. It's also helpful for patients with chronic medical illnesses, senior citizens, and others who need help to support their health.

A company called Housepital offers house healthcare services ranging from in-house care like therapists, elder care and mother & baby care.

You can partner with a mobile app development company to build an app like Housepital that offers a house healthcare facility. It will benefit the entire community—whose population is aging quickly—and present you with a potential commercial opportunity. Age-related changes and the onset of different illnesses affect us all. This makes choosing to build house healthcare one of the best healthcare businesses to start.

6. Drug Rehabilitation Center
Since drug usage in our society has reached the extent of a national tragedy, there's a greater demand today for clinics where people can undergo treatment for their addictions and restart their lives. By 2030, it is predicted that there's going to be an 11% rise in the total number of drug users worldwide.

You can start a drug rehab center to help patients addicted to drugs. You can also decide to concentrate on particular groups of patients, such as infants or the elderly. If you possess big financial resources and seek to help a larger population, this could be an inclusive business concept to take into account. The cost will be impacted, along with other things, depending on whether you'll run in-house or outpatient services.

Additional expenditures include the investigation, legal representation, facility costs, running costs, license fees, and marketing.

7. Medical Blogging

People are curious to know about the health industry. More than a remedy, they want to comprehend their health issues, but individuals who haven't gone to medical school may find it difficult to comprehend how complex and challenging their situation is. If you could create a website with simple material to understand, people would be more likely to visit and promote it for others to read.

The greater visibility that your website receives may boost its profitability. You can earn from building a medical blog in a variety of ways, through display adverts, sponsorships, placing advertisements on their blogs, and even content marketing.

8. Dietician/Nutritionist
If you want to help others improve their nutritional consumption and dietary practices, you can launch your startup as a dietician or nutritionist, which is one of the most profitable medical businesses. You just have to obtain a license. State-by-state variations exist in dietician regulation. You can decide to concentrate on a global clientele, such as individuals who require balanced nutrition for personal training or eating patterns for weight loss.

The ideal diet is constantly sought after in modern society. People desire confirmation that the work they put into their bodies is worthwhile. Dietitians are among the professions that are in high demand as a result.
9. Alternative healthcare options
Homoeopathy, acupressure, and massages are a few alternative medicine businesses that are becoming more and more popular. Many people are utilizing these services, whether as a healthy lifestyle improvement initiative or as an addition to more traditional medical care.

According to current research, the market for alternative and complementary therapies is anticipated to expand at a CAGR of 22.03% from 2021 to 2028. Even when insurance policies do not pay for these therapies, more and more people opt for these services.

If you possess the skills and qualifications necessary to work in any one of these industries, you should start your own independent business. You can also hire professionals to operate at a location or offer mobile services.

Given that people are losing faith in conventional medicines, this is one of the best healthcare businesses to start.
10. Medical Scrub Retailer
A non-tangible component of the healthcare industry is scrubs. Building a business that creates scrubs for medical workers could be a creative way for you to get involved in the healthcare industry while also supporting the profession. Scrubs are routinely replaced because of the multiple diseases they regularly are exposed to. What better reason could there be than this business plan for a healthcare startup, which would always be in demand?
Conclusion
As the medical industry continues to grow, this is the perfect time for aspiring startup founders to look for the best future business ideas for healthcare. There are many excellent prospective healthcare business ideas in 2023 and several chances for these concepts to develop into profitable and competitive businesses for entrepreneurs. But before you launch these firms, make sure to look into the laws, licenses, standards for specialized training, or certifications required, and carry out a careful market analysis!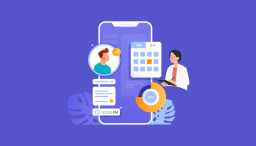 In today's fast-paced world, convenience and accessibility in healthcare services are paramount, so healthcare app d...
Mohit Mittal
Oct 04, 2023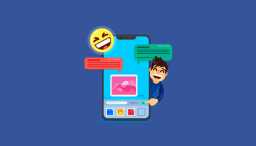 Looking at the current world, we can undoubtedly say that increasing competition in the social media industry is cut-thr...
Mohit Mittal
Jun 29, 2023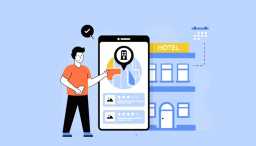 The businesses are flourishing in all industries, including the tourism industry who have digitised in the previous deca...
Mohit Mittal
Jun 06, 2023