MOBILE APP
Top Mobile App Development Companies In Jaipur For 2023 (You Can't Ignore)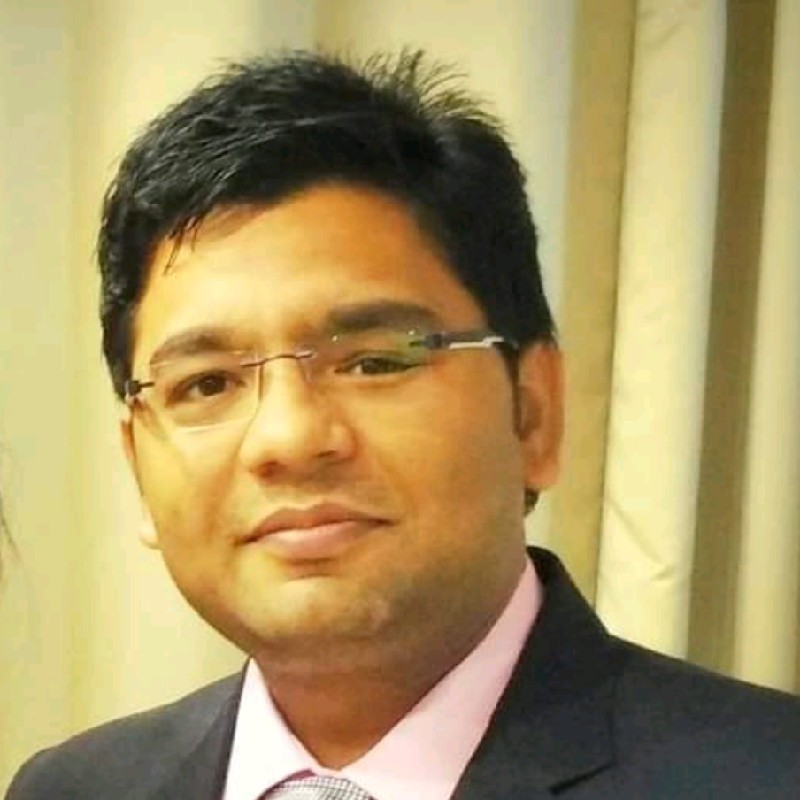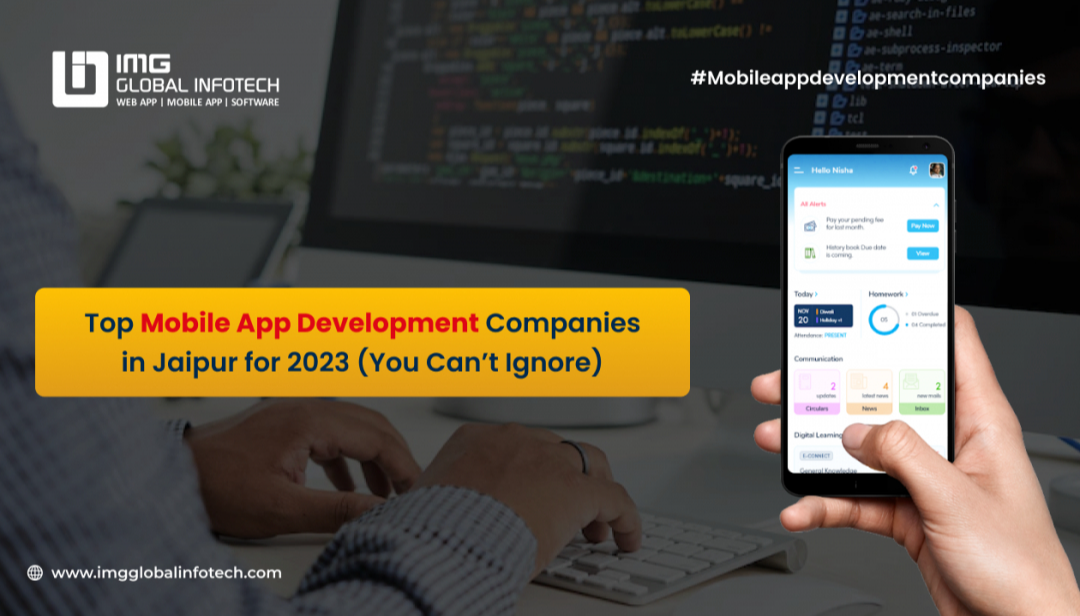 One of the key factors contributing to the ultimate expansion of the mobile app industry is the surging utilization of mobile apps.
These days, almost every second person owns a mobile phone. Besides making calls, these devices make it easier and faster for us to complete most of our daily tasks. Resultantly, the number of mobile app users is increasing day by day.
So, to stay ahead of the curve and be competitive, enterprises should switch their business to online mode to grab more prospects online. Most brands have already shifted their business to a mobile-first approach; you should also catch up with the pace.
"We should go where our clients are."
The key to the success of various businesses is a mobile app.
Let's witness some recent figures and statistics that will justify our objectives.
As per recent reports, by 2023, mobile apps are likely to generate revenue of about $935 billion.
Around 21% of app users open mobile apps approximately 50+ times daily.
You will find about 2.87 million apps on the Play Store and 1.96 million apps on the App Store for download.
It's predicted that around 299 billion mobile apps will be downloaded in 2023.
From 2022 to 2030, the worldwide mobile app market size is expected to grow at a CAGR of 13.4% and is likely to reach $565.40 billion.
Regardless of the industry type, startups, business owners, and enterprises are going digital, as the above-mentioned figures state, to reap various benefits of mobile app development for their businesses.
Why Develop a Mobile App For Your Business - Benefits of A Mobile App

Build A Robust Brand
A mobile app will make your customers aware of your brand and let them communicate with it. The more they interact with your brand, the more they will trust you and listen to your sales pitches.

Boost Profits
The more pleased and interested people become in your business and product, the higher customer demand will go, which in turn boosts profits.

Connect With Customers Better
Through a robust mobile presence, your customers will just need to download and install your app on their devices to buy your product. They won't have to wait for routine business hours to do that. So, a mobile app will lead to better business-consumer connectivity.

Offer Enhanced Value to Your Customers
Within a mobile app for your business, you can create a loyalty program also. With the increasing interaction of your business with customers, they will collect more points to catch amazing deals on the products they want to buy. This way, by providing more value to your customers through a mobile app, you can promote sales.
Now, the next question is, how to develop a mobile app?
You need to hire a mobile app development company in Jaipur to build your app per your business requirements. But how to choose the best one?
How to Choose the Best Mobile App Development Company?
You should choose the right mobile app development company that will add tremendous value in various ways besides development.
You can consider the below points before choosing:
Technology Expertise
Past References
Portfolio
Post-development Assistance
Budget-Friendly
Apart from this, to help you choose the best mobile app development service, we have crafted a list of top mobile app development companies that may help you with your business needs.

List of Mobile App Development Companies Jaipur | App Developers Jaipur
IMG Global Infotech
Octal IT Solution
Emizentech
Konstant Infosolutions
NineHertz
Prismetric
Below are the names of some leading mobile app development companies in Jaipur for 2023:-

IMG Global Infotech
Company Strength: 100+
Founding Year: 2014
Successful Projects: 1200+
Development Price (per hour): $25 - $40 / hr
IMG Global Infotech, an ISO 9001:2008 certified Mobile App Development Company in Jaipur, uses cutting-edge technologies and solutions to satisfy the various digital requirements of clients. It is mostly chosen for the top mobility solutions it offers to support businesses and keep up with the success of the digital age. Being an award-winning firm, this company has a proven track of developing native apps, hybrid apps, iOS and Android apps, and more across varied industries. It also ensures post-development support on request and 24*7 customer assistance to stand with the clients whenever they need it.
Before kickstarting the app development process, the firm's consultation team patiently listens to the client's business needs, which is an amazing aspect. Post that, it moves ahead with the best-fit plan for the execution. Expert mobile app developers make the best use of various mobile app development platforms and provide the finest service at an affordable price. The business has already finished more than 1200+ successful projects and is actively aiming to raise this number.
Mobile App Development Expertise - Android, iOS, Hybrid, Flutter, React Native, PWA.
Octal IT Solution
Company Strength: 180+
Founding Year: 2007
Successful Projects: 1300+
Development Price (per hour): $25 - $49 / hr
One of the widely-recognized Android development companies, Octal IT Solution delivers top app solutions in varied industries, including hospitality, finance, healthcare, education, real estate, finance, sports, transport, food & restaurants, and more. It is known for providing top-notch iOS, cross-platform, and Android app solutions. To stay competitive among the top players, this app development company uses highly advanced solutions, such as wearables, artificial intelligence, IoT, machine learning, big data, and more.
App Development Expertise: Android, iOS (iPhone, iPad), Wearables, Flutter, Hybrid, Ionic, React Native, PWA, Mobile UI/UX, PhoneGap, etc.

Emizentech
Company Strength: 200+
Founding Year: 2013
Successful Projects: 1000+
Development Price (per hour): $25 - $49 / hr
Emizentech, one of the prominent cross-platform app development companies, has a technically proficient team of mobile app designers and developers who hold the caliber to the expected web and app solutions worldwide. The company is usually picked for providing the most scalable, cost-effective, and efficient Android and iOS mobile app development services that help increase traffic, conversions, and sales and boost business growth.
App Development Expertise: Android, IOS, Wearable, Flutter ReactNative, PWA

Konstant Infosolutions
Company Strength: 180+
Founding Year: 2015
Successful Projects: 1500+
Development Price (per hour): < $25 / hr
A highly notable and mostly chosen mobile web and app development company, Konstant Infosolution caters to varied business requirements to develop a custom app development from scratch or to enhance existing ones. This brand is goal-oriented with the potential to provide high-quality and expected solutions.
The company has helped various clients in driving their businesses with its innovation-driven mobile and web app solutions. The experts include conventional and exclusive research to emerge with exceptional ideas that may work for the clients and help them automate their business, making it accessible anywhere, anytime.
Mobile App Development Expertise: iOS development (iPhone/iPad), Android development, Hybrid App Development (iOS/Android), Native App Development, etc.

NineHertz
Company Strength: 50-249
Founding Year: 2008
Successful Projects: 1800+
Development Price (per hour): < $25 / hr
The fastest-growing app development agency, NineHertz, is identified for delivering the best quality products and services. The team of experts helps clients in locating the challenges and grab the opportunities that may lead to long-term value development. You can hire mobile app developers from NineHertz, to ensure expected and outstanding mobile app development solutions.

The professionals at NineHertz ensure they meet clients' expectations in terms of product quality, communication, services, maintenance and support, and above all, their satisfaction.
Mobile App Development Expertise: Android App, iPhone App, Cross-Platform App, Xamarin App Development, Enterprise App Development, Wearable App Development, etc.

Prismetric
Company Strength: 100+
Founding Year: 2012
Successful Projects: 450+
Development Price (per hour): < $25 / hr
The top-notch app development company, Prismetric, provides custom mobile and web app development services using the best mobile app development frameworks for iPhone, Android, iPad, and more devices to offer end-to-end solutions worldwide. The company has a team of skilled and well-experienced mobile app designers and developers performing as expected to meet customer satisfaction.
Since its commencement, Prismetric has always worked incredibly, targeting its intent to offer customized solutions that may delight clients.
App Development Expertise: iOS & Android, Cross-Platform mobile app development ​​​- React Native, Flutter, Ionic, IoT app development, wearable app development.
Why Hire a Mobile App Development Company Listed Above?
We have curated this list of highly-rated mobile app development companies considering various factors that may help you hire the best mobile app company, like:
For a startup, it's important to craft a budget before starting with something new. The above-mentioned mobile app development companies provide custom app development services within different budget needs.
Team of highly professional technical experts and advanced resources
At these app development firms, skilled app developers follow the latest technologies and use advanced tools and resources to emerge with modern and in-trend outcomes.
The teams perform so perfectly that every phase goes as expected and seamlessly meets every required aspect.
By hiring the above-listed mobile app development brands, you may ensure round-the-clock customer support and fast revert to queries and issues.
Prefer building long-term relationships
Mobile app development is not a one-time job; one needs to stay updated to be competitive. And for that, you should be attentive toward post-development tasks also, like updates, maintenance, and more. These companies will ensure you such an opportunity.

Conclusion
Time to wrap up now. We hope you find this write-up holding a list of the best mobile app development companies in Jaipur quite helpful. We conducted deep research to find the top choices for you. You may pick any of the aforementioned Android and iOS app development agencies and meet your app development requirements outstandingly.
Once you become all set with your plan for building a mobile app for your business, be sure you finalize your app development project budget, timeline needed, and custom web app development requirements and check the company's portfolio, reviews & ratings, and more factors so that you may go with the best suitable option.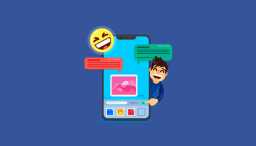 Looking at the current world, we can undoubtedly say that increasing competition in the social media industry is cut-thr...
Mohit Mittal
Jun 29, 2023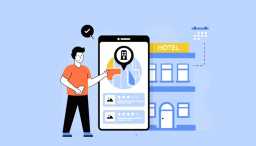 The businesses are flourishing in all industries, including the tourism industry who have digitised in the previous deca...
Mohit Mittal
Jun 06, 2023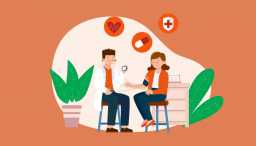 Covid-19 has absorbed most of the worlds healthcare resources and presented new challenges that the industry needs to so...
Mohit Mittal
Jun 05, 2023