This is the most growing market opportunity as it is the fastest-growing in the world. Before you consider fantasy app development, first decide which category of app you wish to develop. Football, cricket, hockey and baseball are the main factors to consider. The segment of football contains the largest market share. Characterized as a fun sports game played among friends. This is arising as a lucrative business and various national and international buzz are starting to enter into it.
Digitization has given a boost to this industry, and fantasy sports apps are ruling over millions of minds. To build a competitive platform is a crucial role and, however, we can say that this is the ruling time for the tech industry. A recent study has shown that the fantasy sports market will cross billions of customers by the coming years.
How Does Fantasy Sports App Development Work?
At first, it is essential to identify how fantasy sports apps work before moving up to their development. Users are required to build virtual members of the team. After team development, those teams fight with each other. The structure of fantasy sports app flow looks like this-
Choosing a match-Users are required to choose a match after logging in and verifying OTP. They will choose which type of match they wish to play.
Build a Team-After opting for the match, users need to build a team based on the requirement of the game that is choosing 11 players virtually. However, there are various ways to build a team and some of them are auction-based, online drafting and many more.
Choosing the captain-Based on the derived statistical data, you are required to choose a team captain who will be handling the captain work. A point is required to be noted here that users have a right to build multiple teams as much as they want.
Management of Team-Users has the right to make decisions and manage the team whenever they want. This means users can modify their team as per the game requirement.
How to turn your idea into a Fantasy Sports App?
Research for your sports app-The first step is to identify which sports fantasy app before starting the development of a fantasy sports app. For you need to research competitors' apps as to what features are making them more popular. And, what else you can deliver that is not offered by your competitors.
Choosing the app development platforms-What are the chances that this can slip from someone's mind as for which platform you wish to develop are the most prerequisite question. It could be Android, iOS or a cross-platform app. You have to be first sure regarding which technology is to be included, as its performance is totally dependent on that.
Challenges in Building a fantasy sports app-
The development of an app is not a big challenge, roadblocks come after the process of development. It is a highly competitive sector and the main challenge is to advertise and manage your budget. The main challenge is how you will attract traffic to your website. Building an app on a great platform does not guarantee success, to retain the users, your app must be engaging enough.
Need to put engaging content on your apps, such as an article or video that entertains users and makes them use the app. There is a medium of micro-influencers, some influencers who have a good profile to advertise your app, and they possess a loyal audience who goes with their recommendation.
Design App That is Loved By Users
The data is the key to retaining users, as when users play virtually they are more likely to demand performance data, and they seem to be more calculative. The app should be designed in such a way that data is easily accessible to users, which makes it more engaging. The access to information should be easy, as from scoreboard to user profile.
This results in building an app with important elements and less clutter. After data representation, user experience comes later. The initial page of the app should be smooth in logging in and to make sure that the length of the user onboarding process is not so much to exhaust.
Final words-
With this, you have the required information to turn your idea into a fantasy sports app and for this, you can take assistance from a fantasy sports app development company. The process especially includes an analysis phase where we research and understand the market requirement and user need for building a successful app. After development, the testing team should give approval that the app is ready to run without any glitches. Finalize the right marketing experts who will advertise your app within the right budget.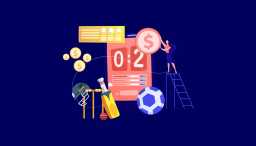 Utilizing the potential of fantasy sports app development is essential for expanding your online business in the constan...
Lokesh Kumar
Sep 21, 2023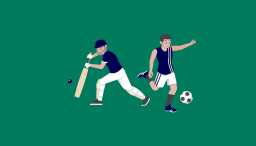 Fantasy sports have become a popular pastime for people of all ages. Creating and managing a team of real-life players a...
Lokesh Kumar
Sep 04, 2023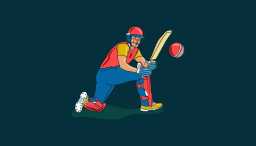 There is no denying that cricket is one of the most preferred and watched sports in this world. There are millions of cr...
Lokesh Kumar
Aug 25, 2023