MOBILE APP
Top 7 Food Delivery App Development Companies In 2023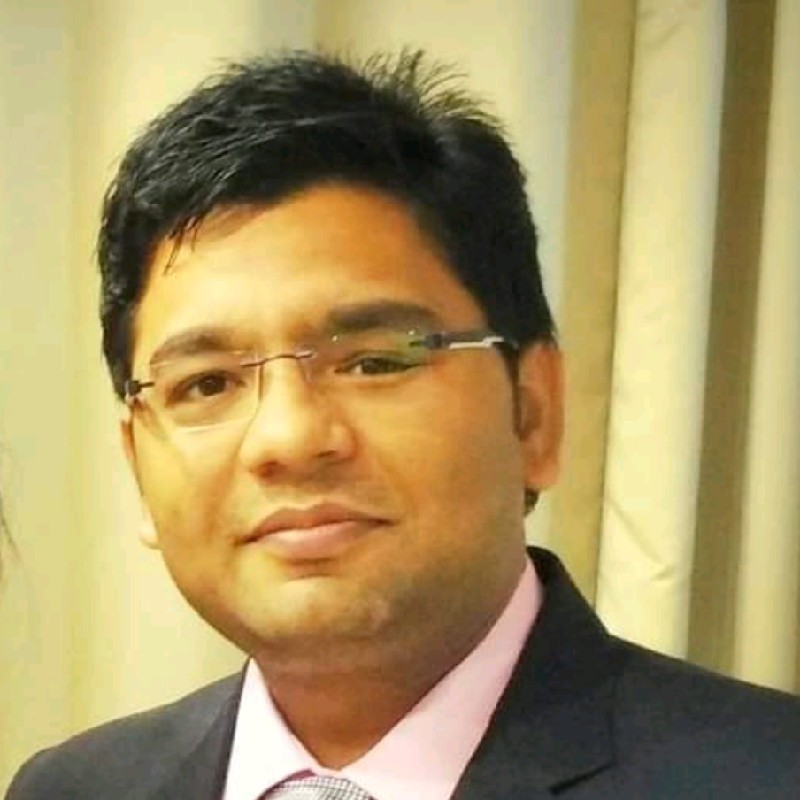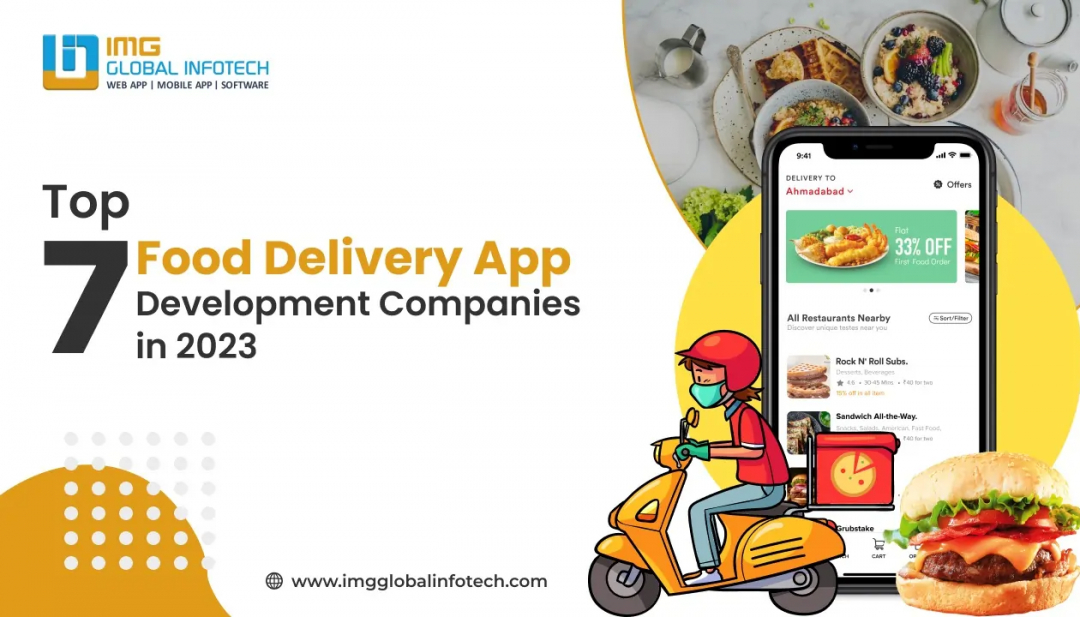 Initial Overview
How about it's a wonderful day, and you are relishing your nostalgic food while lounging on your couch?
Obviously, to transform this dream into reality, you either need to hold kitchen skills or have your mom at home to cook. Well, these two options would take time and, apparently, cooking expertise. If you forgot, let you know that you have one more alternative to enjoy your favorite food while comforting at your home; it's a food delivery app.
Today, food delivery apps are being counted among the top essentials of our routine life as they facilitate us to choose our favorite food and get it on our table, that too freshly cooked.
To taste food and comfort, an increasing number of users are using such apps. That's why various restaurants are converting their food business into food delivery mobile apps and improving their customer base.
Well, being a food business or restaurant owner, you can also build a food delivery app like Zomato/Swiggy/UberEats. More than providing seamless food delivery services to diners, you should stay ahead of the curve as this niche has caught up with a lot of competition. For that, you need to choose a top mobile app development company for food delivery app development; it can help you catch up with your objectives.
We understand it demands much to find the right mobile development service company for your best food delivery app development.
But, not to worry!
In this post, you will get everything you need for your on-demand food delivery app development, a list of widely-known food delivery app development companies, app benefits, features, costs, technologies, and a lot more.
You can even bet by the time you will finish reading this article, you will find yourself coming forth with a final decision about which company to choose for a food delivery app development.

Food Delivery App Market Statistics - Facts & Figures
Let's take a quick recap of statistics to catch up with a glimpse of the food delivery segment.
By the end of this year, the online food delivery market in the US is likely to improve by about 90% and even more revenue share.
Also, this market is reported to surge by 2032 and go beyond $97 billion.
Two years back, in 2020, the online food delivery industry witnessed $230,509 million in revenue, and in 2022, we would likely see $339,257 million.
Also, in 2022, the same segment will witness user penetration at 25.3%.
In 2022, about 60% of diners are predicted to order more online food.

What are The Benefits of Developing a Food Delivery App?

A meal delivery app offers growth prospects to businesses and helps users satiate their food desires. Let's catch up with some more benefits of this app.
Easy & Simple Customer Service
On-demand food delivery apps make food suppliers or restaurants independent from handling customers' issues or reverting to their queries by offering round-the-clock customer services. This lets those restaurants offer seamless and best customers, leading to shorter wait times and higher sales.
The merchants, as well as the app users, will experience ease and comfort using the food delivery app. The latter will effortlessly order food, while the former will seamlessly accept and deliver it.
Target The Right Audience
Letting the restaurants know about their customers' choices, the app can help them to target the right audience with relevant offers and discounts. This will make the app users repeat customers.
Undoubtedly, a meal delivery mobile app will take less time to deliver food orders and, at the same time, will be cost-efficient for buyers as they don't need to waste time and money going to the food court and having something to eat.
As every second app is integrated with third-party payment apps, users will find it easy to pay anytime, anywhere for their orders. Users can even choose the cash-on-delivery (COD) option and pay at the delivery time.

What are the Key Features of a Food Delivery App?
While you devise to develop a food delivery app for your business, you need to include various required features.
For Customer App
For Admin App
For Delivery Person App

For Customer App
Your food delivery mobile app design should be simple with an easy registration process; otherwise, chances are high that guests would leave you at the first meeting only. Also, during the signup or sign-in process, ask your customers to enter their details, like name, delivery address, contact number, and more.
Consider including your customer's profile page, facilitating them to edit their details (they added at the time of registration), and letting them manage their profile settings.
From the customer's perspective, your food ordering process needs to be easy to use. Make it so simple that users should enjoy ordering and using it. Add all the required features and make checkout seamless.
Offering secure online payment options to your customers will increase their chances of becoming loyal to your brand. Ensure that online payment through your food delivery app is safe and secure for them. Besides, facilitate the Cash on Delivery (COD) option also.
You can even make the ordering process effortless for consumers. Allow them to locate their address on the map; that would be even helpful to you too to deliver to the right spot. Besides, allow real-time order tracking also, so that they can know the expected delivery time.
This is one of the most important features of an on-demand food delivery app. The order history page will allow your customers to check their previous orders, reorder them if they want, see their current orders, and more.
This feature is essential for informing customers about the latest offers, current order status, and more. Let your customers know that you are just a text away from them to resolve their queries about their food orders.
Let your customers know that you are available for them round-the-clock and set to resolve their issues, if any.


For Admin App
Check Order Fulfillment Status
Manage delivery partners
Handle logistics control.
Update Restaurants or menus, issue coupons and gifts, and handle data.
Send notifications to the customer app.
Chat in real-time with customers.
Analyze sales reports.
For Delivery Person App
Handle profile (same as customers)
Optimize route on the in-built map
Deliver food per the route
Check order details for delivery
Leave a digital signature for order fulfillment status on the app and close that food order.
Check delivered orders report for salary calculation.
What is the Process of Food Delivery App Development?

You need to conduct various steps to develop your food delivery app. Let's start with the app development process:
Conduct Deep Market Research
Before you start with mobile app development, first conduct market research on your competitors and target audience, this way, you will get an idea of what you should offer and to whom. You should check what your competitors are missing and choose that as an opportunity to emerge uniquely.
For the product, a prototype, logic, and navigation are developed. The prototype is the app's blueprint that needs to be a fully-fledged app framework on which you can easily design.
After designing, it's time to develop the app using the latest technologies that will let you stay ahead of the curve.
Next, it's testing time. The app is forwarded to the QA team that tests it, locates the bugs, if any, and passes it to develop for resolution.
Post development and regression testing, the app is integrated with all the essential APIs and deployed.
Various mobile app development companies offer maintenance services after the app development process to upgrade it and make the required improvement.
What's the Cost of Developing a Food Delivery App?
The cost of app development relies on varied factors. That's why we can emerge with a fixed price. Let's check the factors affecting food delivery app development cost:

App Development Platform
You should decide which platform you would prefer for your app, iOS, Android, or the web. The cost varies for each platform.

Food Delivery Apps Developer
To develop a user-friendly and expected app, you should hire an expert app development company that can help in converting your idea into reality.

Food Delivery App Model
One more factor that may hit the app development cost is the app model. You should decide which model you need to develop:
Order & Delivery App
Order Only App
Fully Integrated App
3rd-party food delivery app or aggregator model
Delivery/Logistics Service app
Well, there are other factors also, be sure you consider it easy while setting your app development budget.


What are the Latest Technologies Used to Develop a Food Delivery App?
Following the latest technologies and trends let you stay ahead in the app market. Check out a few below for developing a food delivery app.
Backend technologies:- Laravel, NodeJS
Frontend Technologies:- Angular JS, ReactJS, Bootstrap
Mobile App Technologies:- Android, Kotlin, Swift, Flutter, React Native
Payment Gateway:- RazorPay, PayU, Cashfree, Paytm, Apple Pay, PayPal, Stripe
PM Tools:- Trello , Jira, Slack
Best 7 Food Delivery App Development Companies in India
We have curated a list of top food delivery app companies incorporating varied aspects that will help you choose the best for your next business venture.
Founded: 2014
Headquarters: India
Company Size: 100+ professionals
Hourly Avg. Cost: $25 - $40
Services: Fantasy Sports App Development, Fantasy Cricket App Development Mobile App Development, Web Development, Custom Software Development, eCommerce Development, SEO Services
IMG Global Infotech is a leading on-demand food delivery app development company in India, It is helping clients develop feature-packed food ordering and delivery apps. Using the strength of the latest technologies and trends, the brand develops a user-friendly on-demand food delivery mobile app, like Swiggy and Zomato. The company has extensive experience in offering online food delivery app development services for varied industries and business models.
You can increase brand awareness of your food business by hiring a food delivery app development agency. Your app should be developed in such a way that it may engage more food lovers to use your app for ordering online food. Besides, the company also provides top-class tailor-made restaurant app development solutions for restaurant chains, food delivery aggregators, single restaurants, cloud kitchens, and even more. You can connect with IMG Infotech to develop a top food delivery app and expand your customer base.
Founded– 2010
Headquarters– Dallas, Texas, USA
Company Size– 100+ highly skilled developers
Hourly Avg. Cost: $25-$49

Services: Food Delivery, Real Estate, Grocery Delivery, E-learning, Healthcare, On-demand Solutions, and more.
Arka Software is a passionate and mostly-chosen organization that develops varied IT solutions and holds a team of expert developers. One such IT solution is food delivery app development. It brings value to the clients always through efficient communication and delivery of expected services. Food delivery app developers at Arka follow agile development methodologies and provide desired solutions that attain the client's business needs.
Being a leader in food delivery app development, Arka Softwares provides a completely integrated food delivery ecosystem, embracing a website, delivery agent app, customer app, and more with an analytics dashboard. Leveraging an all-inclusive food delivery app and IT infrastructure, this company assists in beating the competitors.

Founded: 2002
Headquarters: San Francisco, California
Company Size: 300+ highly skilled developers, 1500+ clients
Hourly Avg. Cost: $25
Services: Finance, healthcare, automotive, banking, manufacturing, finance, real estate, travel & tourism, retail, education, and e-learning. Various services are also accessible, including web development, IT consulting, quality assurance, software development, mobile app development, and more.
One of the leading app development companies, XICOM, has a robust position when it comes to services, quality, and revenue in the international market. The brand also develops food delivery mobile apps integrating top-notch technologies that are amazingly customized and defined to meet the needs and preferences of the clients.
Xicom has attained customers' trust globally by being well-recognized by ISO 9001 and accredited by NASSCOM. By offering cutting-edge solutions, this company targets establishing a standard in developing mobile and web apps. Besides, its team of experts uses advanced technologies and trends to keep up with the time.
Founded: 2004
Headquarters: Gurugram, Haryana
Company Size: 450+ IT professionals
Hourly Avg. Cost: $25

Services: Software Development, Digital Transformation, Mobile & Web App Development, etc.
One of the top food delivery app development companies, ValueCoders, holds expertise in developing various customized on-demand apps. The firm has worked dedicatedly and successfully delivered 2500+ projects worldwide.
It's one of the widely-known app development companies, which is famous for developing the top meal delivery apps. Also, it includes modern artificial intelligence, blockchain, AR/VR, and more advanced technologies in mobile app development. Besides, it also appends features like individualized search, an accessible dashboard, and pace up food orders.

Founded: 2011
Headquarters: Ahmedabad, Gujarat
Company Size: 350+ IT professionals
Hourly Avg. Cost: $15

Services: Mobile App Development, Ecommerce, Web and CMS Development, Mobile Game Development, Blockchain Technology, TV App Development,
A leading organization, Hyperlink InfoSystem develops mobile apps and has become an expert in delivering expected solutions for more than ten years. The company is usually chosen for web and software development services and utilizes top-notch technologies.
Performing flawlessly with giants, this brand builds products crafted to boost growth. Besides, the team of top developers of this food delivery app company ensures offering top-notch services without compromising quality.
Founded: 2007
Headquarters: Sarasota, Florida, US
Company Size: It has more than 500 clients with 180+ professionals
Hourly Avg. Cost: 25$-49$

Services: Interactive and easy-to-manage food delivery apps for iPhone and android.
One of the outstanding food delivery app development companies on this list crafts simple-to-manage and highly interactive food delivery apps that connect fast food outlets or restaurants with customers. Such apps are similar to GrubHub and UberEats. The company utilizes agile methodology to build IT products at a flexible and faster pace. It also ensures rapid integration to offer all the clients the best possible value.
For all-sized businesses, including SMEs, startups, and large enterprises, OCtal It Solution offers a complete range of app and software development services. The experts of this company perform closely with their customers to build innovative mobile products. Besides, it offers matchless solutions with a competitive edge that makes it one of the reasons to be picked.
Founded: 2001
Headquarters: India, United States, United Kingdom
Company Size: 1080+ professionals
Hourly Avg. Cost: $30-$60

Services: Software product development, Web Development, Custom Software Development, eCommerce Development, Mobile App Development
One of the top names in food delivery app development companies, Tatvasoft, has delivered 1500+ projects since its foundation in 2001 in varied industries worldwide. As this company offers top-quality services, it's highly ranked and mostly picked worldwide for web and mobile app development services.

Conclusion
In the end, we hope you find the best mobile app development company for your food app development. We have gone through deep research considering various aspects and listed the top food delivery app development company that may help you pick the right choice.
By the end of this year, food delivery app sales are likely to expand at an 8.0% CAGR during the forecast period.
So, what are you waiting for? Get set go and roll out a customized on-demand app in the market and expand your customer base. Grab a big chunk of market share and increase your brand awareness.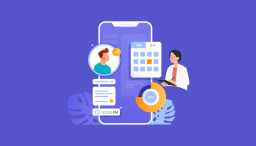 In today's fast-paced world, convenience and accessibility in healthcare services are paramount, so healthcare app d...
Mohit Mittal
Oct 04, 2023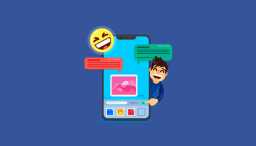 Looking at the current world, we can undoubtedly say that increasing competition in the social media industry is cut-thr...
Mohit Mittal
Jun 29, 2023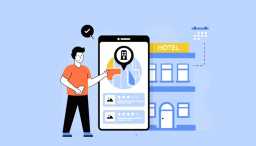 The businesses are flourishing in all industries, including the tourism industry who have digitised in the previous deca...
Mohit Mittal
Jun 06, 2023