The business of online food ordering mobile app development is increasing, except the increasing competition. Online food delivery is a promising business opportunity, pandemic upgraded this business. Customers prefer to place the order online rather than going by themselves. This food delivery app allows customers to order online without visiting the restaurants. It is visible that this business is running on earning a commission after successful delivery of food to customers.
How does it work?
First of all, you are required to install the app on your smartphone then particularly choose the place from where you want to order. After opting for the place, you can place the order and then the restaurant will start preparing the food based on your order. Lastly, the food will get delivered to your doorstep.
If you wish to launch a food delivery app, a basic question in every mind arises: how to extract maximum income from this business. There are several ways through which you can earn a potential amount of money.
Ways to make money from food delivery app:
Delivery Charges
Online food delivery apps are the bridge between food consumers and food providers. The restaurant must have a delivery team, the app reduces the burden on the food provider as they staff their team by charging some amount of fees. Delivery fees are dependent upon the circumstances and on distance. It is also determined through the percentage of meal price. Mostly the percentage is 30% of the amount of food ordered. Based on research, it is found that online food providers are gaining a huge amount of earnings through delivery charges.
The most impressive thing about monetization is that it is directly paid by the customer through digitalized transactions and it gets deposited into a bank account. It might sound like this is a simple method but it involves a huge amount of profit and is the most effective way to make money.
Peak Time
The next way to generate extreme money is through using the busy hours of the consumer as that time they would pay a higher amount for home delivery. Well, this means that you have a chance to take a premium amount of charge while providing delivery at busy hours. As many food ordering apps are setting surge prices at the time of dinner and lunch. At busy hours, they charge an extra amount, and based on location, they represent the amount and charge from the food consumer.
But it should be kept in mind that consumers might not wish to pay an extra amount in peak hours or they will wait to order and will order after peak hour. They might get shifts on other food delivery apps as well so if you want to earn extra profit, you have to be cautious based on the situation.
Earn through Commission
The next method to earn money and make successful growth of food delivery apps is through a percentage of commission. The online food delivery app can collaborate with all other restaurants at a defined rate of commission. There are different food delivery apps which are receiving cash and making money through charging commission from restaurants. They mainly charge an amount for using their platform and getting paid here.
Therefore, if a food delivery app is providing and allowing takeaways for food then their charging fees will be based on that. However, the amount varies based on the location of the restaurant and their average revenue, and other factors.
Advertising
This is another impressive way to earn money through the mobile food delivery app. These apps can deliver the benefit of advertising to restaurants for a limited period at extra cost. Advertising through a food delivery app means it will make that particular restaurant at top of search results for a specific period. This is also depicted as featuring a restaurant and these apps charge an extra amount for it.
Featuring allows restaurants to attract more customers as they are visible at the top in search results in comparison to competitors. But keeping in mind that restaurants having great reputation in the marketplace should become part of it for further sustainability of the app. Otherwise, customers will shift to another app after receiving bad feedback.
Final word
Online food delivering businesses are becoming more competent and promising to earn profit and make money. The mobile app development company in Jaipur is building these food delivery apps which will be a profitable investment.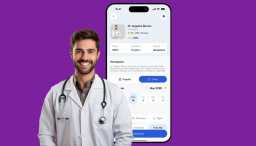 Visiting a doctor is required sometimes. Usually, people prefer contacting a doctor by visiting them after making an app...
Dipti Singhal
May 23, 2023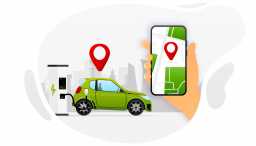 Today, on-demand apps have not only saturated the market, but also conditioned people to order their needs online while ...
Dipti Singhal
May 16, 2023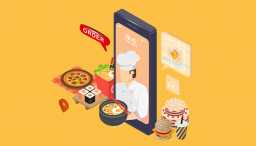 Postmates, Grubhub, and Doordash are online food delivery services that make it as easy as possible. You can order your ...
Dipti Singhal
May 09, 2023