The sector of fantasy sports apps has grown tremendously and it is normally now played by more than 32 million. Fantasy EPL is growing more than 40% every year and the game on its own has more than 2 million across the world. This sector is highly growing but less competitive. Therefore, it can be the right time to enter this sector and get your own fantasy sports app. You can avail a good fantasy Sports app by collaborating with the fantasy Sports app development company.
Before developing a fantasy sports app, there are certain factors that are required to be considered that will affect your fantasy sports app choice of yours. There are several sports that are highly popular in the fantasy world such as football, basketball, baseball, and cricket. Fantasy Sports app is contributing approx 34 million to the global world and delivering a great level of participation and sporty interest among players.
How a Fantasy Sports App is Working At the Global level?
Selection of a Match- At first user login into the app and after completing the process of login and OTP verification, the user is required to select a match as per his preference.
Build a Team- To play the match in the app, the user has to first build a team consisting of team members who can play together in a match. The number of members chosen is totally dependent upon the type of game.
Opting for A Captain- To play a game, every team is required to choose a captain and the captain will be responsible for taking all the main decisions for the team about rewards and others.
Division of Team- The app can allow you to build multiple teams and every team is allowed to play. Even in some games, virtual team members are also allowed to play.
Management of Team- At the time of continuous playing matches, team members are allowed to switch their teams. They are not bound to play for a single time as they can switch at any point in time.
Reward and Recognition- Based on the performance, every player gets a point and whosoever team gets the point at maximum points, will be the winner of the match and eligible for a reward.
Important Features To Be Enrolled In Fantasy Sports App-
Real-Time Analytics- Users in this current world are becoming more demanding and they wish to get real-time analytic data. If you are building a fantasy sports app then you should put your consideration into providing live tracking of performance features to users. This will lead to an increase in user engagement.
Personalizing- Delivering personalization to members is not just a feature but it is an essential element. Users are not satisfied with all the features that the app is offering to them. Users wish to add their own preferences and choice that how they wish to use the app. You can deliver customization of different features and outputs such as gaming level and push notifications. They can also customize their tournaments which they can play with other players.
Video Live Streaming- It is a perfect way to monetize your app as live streaming of videos will allow your app to get noticed and gain popularity among people. It will be a premium feature of your app as users will be able to stream their matches live if they opt for the premium version. To add more, you can provide the option of a short video that can be used to get match highlights.
Gamification- This feature is highly recommended and essential for increasing user engagement. Although you can add some unique features, one of them is a player prediction in which the player will predict the name of the players and will get points for that. You can enroll in app quizzes where users can get rewards after participation and giving the right answer.
Dashboard For Admin- This dashboard will be responsible for showing all the relevant information that is important for matches and for admin. This dashboard will include information regarding upcoming matches, previous matches collected rewards, and details of all the players with your team.
Relationship Management with Customer- Every user will have a query in the future so the year is required to build to handle such queries if these queries are dealt with accordingly then user engagement will enhance with increasing time.
Final Words-
When you wish to build a fantasy Sports app then you must design which is loved by the user and that can be accessible by a sports app development company. So you have to build all the features that are user-friendly and give a seamless rich experience to the players. If you need assistance then you can collaborate with the fantasy cricket app development company which can provide the best solution for your business.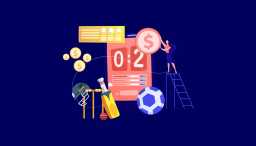 Utilizing the potential of fantasy sports app development is essential for expanding your online business in the constan...
Lokesh Kumar
Sep 21, 2023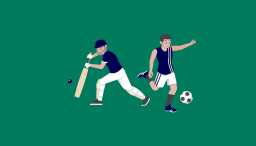 Fantasy sports have become a popular pastime for people of all ages. Creating and managing a team of real-life players a...
Lokesh Kumar
Sep 04, 2023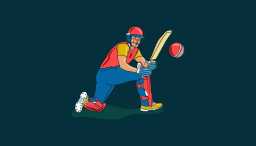 There is no denying that cricket is one of the most preferred and watched sports in this world. There are millions of cr...
Lokesh Kumar
Aug 25, 2023