There are plenty of new business websites and portals launching every day, and this shows that web development has taken an important role in the entire programming industry. The future of web development trends is so promising, and it's mandatory to have the right type of web application development solution to see the desired results. In this blog, we will check the latest technology trends in web application development in depth.
What is Web Development?
The process of developing and maintaining a website is referred to as responsive website design services. It's the things that are done behind the website to provide the best look and perform great with excellent user experience. HTML, CSS, JavaScript are some of the languages used by web developers to develop a user-friendly and appealing website. The language differs based on the website type and platform they are working with.
What Technologies are Used for Front-end Development?
Front end development has a significant role in web development. The end goal of using front-end development technologies to help web and mobile developers make the development process better, simpler, and quicker and increase their efficiency. Some of the benefits of front-end development for mobile and web development include:
Offer task automation

Make the developer's development process more accessible.

Improve the productivity of the developers

Provide debugging and code optimization

Reusable elements and templates
Some of the top front end technologies used for web development includes Vue.js, NPM (Node Package Manager), Ionic 4, Bootstrap, chrome devtools, HTML5 boilerplate, Grunt, and more.
Top and Latest Trends in Web Development
Some of the latest technology trends in responsive web application development include:
Lower Development Cost and Modular Design
The modular design enables the developers to revamp the modules and components to develop a web page. The developers make use of the modular design to deliver the data clearly and powerfully. When creating a modular design web page, you need to interlock to rebuild the Lego piece shape. It helps and leads to cheaper and faster development and also one of the easiest end-goal products.
Rise of Mobile Users and Responsive Mobile Development
Responsive design has become a mandatory part of the web development process. In 2015, mobile device traffic was 35%, it increased to 43% in 2016, and 50.3% in 2017. The critical reason you should have a dynamic serving site or responsive site is that both markup and primary content are equivalent across desktop and mobile.
Customer Support and Chatbots
Chatbots are loved by 57% of consumers for their instantaneity. According to Gartner, every business will get started to work without human interaction, and 87% of the customer interaction can be done without the need for a human. Another Tech Emergence report states that chatbot will rule the top app place for consumers across AI integration in the upcoming years.
If humans replace chatbots, businesses could save a lot of time and money. 48% of consumers wish to perform a live chat more than direct interactions. It means chatbots can be the best option, and 4 out of 5 people believe that chatbots can be the best option in customer service. Businesses are eager to use the chatbots as consumers feel comfortable with chatbots when compared to humans.
Loading Speed and Accelerated Mobile Pages
Google is trying to enable and encourage business leaders to create websites that work smoothly and load instantaneously on mobile devices using AMP (Accelerated Mobile Pages). AMP is restrictive by its nature. AMP ultimately decreases the bandwidth and increases speed by imposing strict limits. The benefits that AMP provides the creative-minded developers are real. The AMP HTML code's loading speed is 0.7 seconds, and the loading speed of non-AMP pages is 22 seconds.
Voice Search Optimization
The search queries by voice are multiple by 35 times between 2008 to 2016. Siri is used by 19% of people once per day, 40% of adults' and 55% of teens use voice search daily. Most of the successful searches state that 60% of search queries will be invoiced this year. Technology like Google Assistant from Google, Siri on iPhone, Echo from Amazon, Cortana provide comfortable features to the consumers, and voice search is turning to be the best trend into the search engines.
Streamlined Workloads and API-first Design
The rise of IoT has made homes, gaming systems, laptops, mobile devices, cars, and wearable tech are all connected. It provides good convenience to the users. Developers start with the user and then start developing the applications traditionally. Once the application is designed, they add APIs. Once after the completion, the backend team provides the API to the front end team for testing. API first solutions, one of the best platforms with headless content management capabilities, is the best option for making the things done faster.
Apart from the above latest trends in web application development, cybersecurity, Artificial Intelligence, Motion UI, and more are stated to be the future of web development. If you are searching for the best custom web application development company, contact us.
Must Read:

Top 5 Web Design And Development Trends to Follow in 2020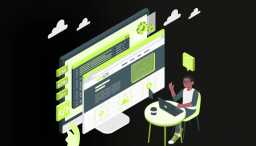 If you wish to have a qualified website that is navigable and well designed and it should contain all the rich-featured ...
Dipti Singhal
Aug 30, 2022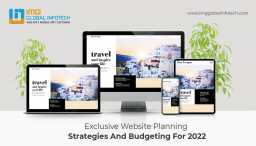 The planning for websites is a crucial part, most companies hire website building companies, and website development com...
Dipti Singhal
Apr 15, 2022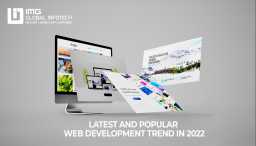 It has been visible that the impact of artificial intelligence is a changing tool. Users expect the website to load fast...
Nick
Mar 10, 2022