The web world technology is changing quickly. Like every year, this year also the web design and development trends have changed. Every year there are new trends that you just cannot drop out on. This year is no different. Here are some web design and development trends to watch out for in 2020.
Modular Design and Lower Development Costs
Responsive design and the rise of mobile users
Chatbots and Customer Support
Static Websites Do Not Go Anywhere
Accelerated Mobile Pages and Load Speed
Modular Design and Lower Development Costs
Modular Design has revolutionized the way websites are built. The process involves creating a flexible system of standalone, reusable components as opposed to a static collection of pages. It is not a template-based design but a kind of block grid pattern. You can say that the web development company interlocks the ends of the modular design to get a new web page. The modular design supports the developer to build the website fast. The cost of development is also flat.
Responsive Design and the Rise of Mobile Users
Millions of people are going digital every year, and many of them are doing so through the acquisition of phones, not desktop computers. After all, the number of people reaching websites through their mobiles is increasing every year. With Google's mobile-first indexing the importance of responsive design has also improved. Because this update by Google will check the mobile website and from there it will rank the desktop website.
Chatbots and Customer Support
Chatbots are growing to popularity, primarily in the conversational Ecommerce website. Conversational eCommerce is when services or items are sold via webchats, messaging services, or voice assistants. Websites are already exploring the chances of chatbots to increase online sales.
Static Websites Do Not Go Anywhere
Yes, dynamic websites are immediately outpacing their static counterparts. But, it does not mean that static websites are dead. As we see exponential growth in the number of websites in the web world, only simple and straightforward websites with a quick load time will succeed. Static websites can help these objectives and provide a cost-effective alternative to business owners. However, the web design should be engaging and attractive for the customers.
Accelerated Mobile Pages and Load Speed
Google is emphasizing on accelerated mobile pages and load speed. Google wants developers to develop websites that have graphics, video, quality content, etc. At the same time, they want these websites to load speedily on any device.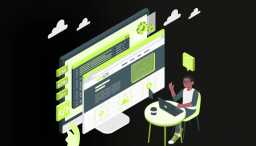 If you wish to have a qualified website that is navigable and well designed and it should contain all the rich-featured ...
Dipti Singhal
Aug 30, 2022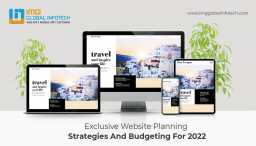 The planning for websites is a crucial part, most companies hire website building companies, and website development com...
Dipti Singhal
Apr 15, 2022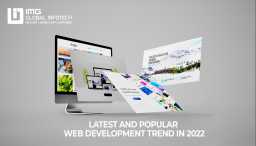 It has been visible that the impact of artificial intelligence is a changing tool. Users expect the website to load fast...
Nick
Mar 10, 2022