Website Design
Steps To Hire The Best Web Designers For Your Website
By IMG Global Infotech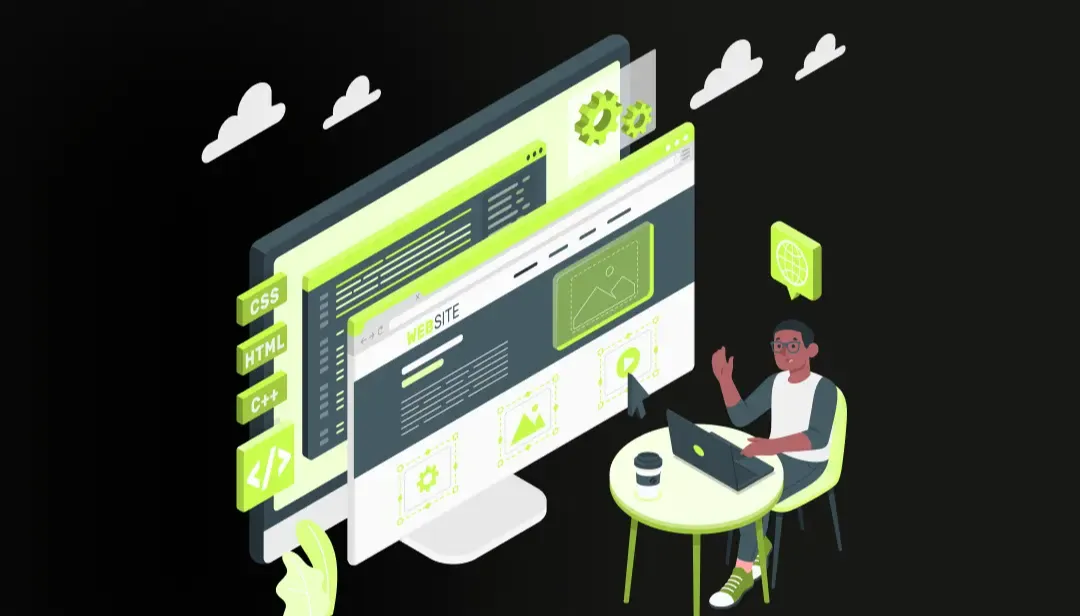 733
If you wish to have a qualified website that is navigable and well designed and it should contain all the rich-featured quality. And building all the things can be a complex task and the ones who can perform this smoothly are called Web Designers. You can Hire web designers in Jaipur as many qualified and right-fit designers are available there.
Why Hire A Web Designer?
The experienced web designer has the required knowledge which is highly beneficial at the time of website development. As they are well aware of the process of designing and they have the knowledge of adding the right call to action and they know where to append it. They can understand the requirements of your potential and target consumers' preferences.
All the knowledge they possess is highly useful at the time of creating an attractive and exclusive website. You might not be able to do this by yourself as you don't have the expertise and technical know-how. The latter brand makes you look highly trustworthy and innovative. It delivers a positive impression on visitors. An experienced designer can build your website and communicate the exact perception to your potential customers.
Related Blog: How Responsive Web Design Assist In SERP To Boost Traffic?
Cost of Hiring A Web Designer
The website designing cost can go up to approx $10,000 when you typically combine the mix of designers. Web designers can cost basis on their hourly rate or the basis of a single project. However, the total cost of building a website and its designing, creating and developing content can go to $6,700.
Hiring A Designer Based on Hour- Based on market standards an experienced web designer can charge up to $35 an hour. However, based on the estimation, creating a website can cost between $20 to $50 per hour. However, some designers, to sustain long-term work, offer discounted prices, when they can get regular work from that particular client.
The designer charges higher when the project is complicated and it requires the assistance of other professionals, such as graphic designers, developers, and other programmers. Also, the designer can charge lower prices when they feel that the commitment level is not that much.
When Designers Rates are Fixed- Based on the report, the charge of the designer can vary up to $8000 based on the work they are supposed to perform. It depends upon the complexity of the project and the experience designers have. The more pages are required to get constructed, the more expensive the work will be.
The designing and building cost can be $5000 and there will be separate fees for maintenance, client training, and set-up. However, this cost will only cover the first year of the project and for the remaining years, you will get extra cost for everything.
Steps to Hire A Suitable Web Designer-

Perform your Research Through Google- Everything these days is available on online platforms and there are several website designs and agencies which you can choose from. The Internet is the best online tool in which you can get all the information that is required. You can search by this keyword, which is web designer in my area. You can use the right keyword and can find all the desired info regarding web designers' availability and their experience.
Check about the skills which are required- The days are gone when web designers were only limited to photoshop prodigies. Nowadays, individuals are very creative and have in-depth knowledge of web-related technologies, graphic designers and internet marketing. Your preferable designer should have all the know-how of contemporary website practices. So before finalizing your one, don't forget to check their service description.
Some of the lists of skills are-
HTML and CSS- The preferable web designer should be proficient in HTML and CSS. Both languages are considered building blocks for building websites. If you wish to hire a designer then it is necessary for one who has HTML and CSS knowledge.
The ability of Mobile Optimization- If you wish to attract potential customers and retain your current customer, your website is highly essential to be mobile optimized. The designer who is your prospect must have known how to optimize mobile optimization.
Adobe creative value- This includes all the tools which are used for making designing more effective such as photoshop, illustrator as they are useful in building customized designs. The designer should be an expert in using such tools otherwise they are not the right fit.
Detailed examination of Portfolio- As you have found a designer who has all the required skills which you have asked for. The next process is to examine their previous work to determine how talented they one is and how much versatility it has. However, not all designs will match your taste and it will be a good thing. As designers created their designs based on their client preferences.
Preview their previous client- Choose all the portfolios of designers you wish to get associated with and contact them so you can get all the other information that will help choose. And, this will give you all the information about situations that can occur while working with them. You can get to know how it feels while working with them and the concerned designer completes their task on deadline. These types of queries can only be solved by connecting with their previous customers.
Meet Them In Person and Finalise Them- You can now meet your shortlisted designers and take their interviews face to face and finalize the one which suits them best. You will find the exact desirable one who will build a website based on your requirements.
Final Words-
It will be easy for you if you find the best website designing company in Jaipur that possess the required knowledge and skills for which you are looking. It is essential to get the right one and you can find professional web designers in Jaipur as there are many of them.
Are you looking for a web designer in Jaipur?
IMG Global Infotech is the best option for you. We provide you the best web designer for your business website. Fill the form or Call us.