FANTASY SPORTS
How To Develop Fantasy Cricket App For Asia Cup 2023 - [A Complete Guide]
Fantasy app development for cricket requires a significant investment of time and resources. It is essential to have a comprehensive understanding of the entire development process to achieve the desired outcome. Check this blog to know how to develop a fantasy cricket app for Asia cup 2023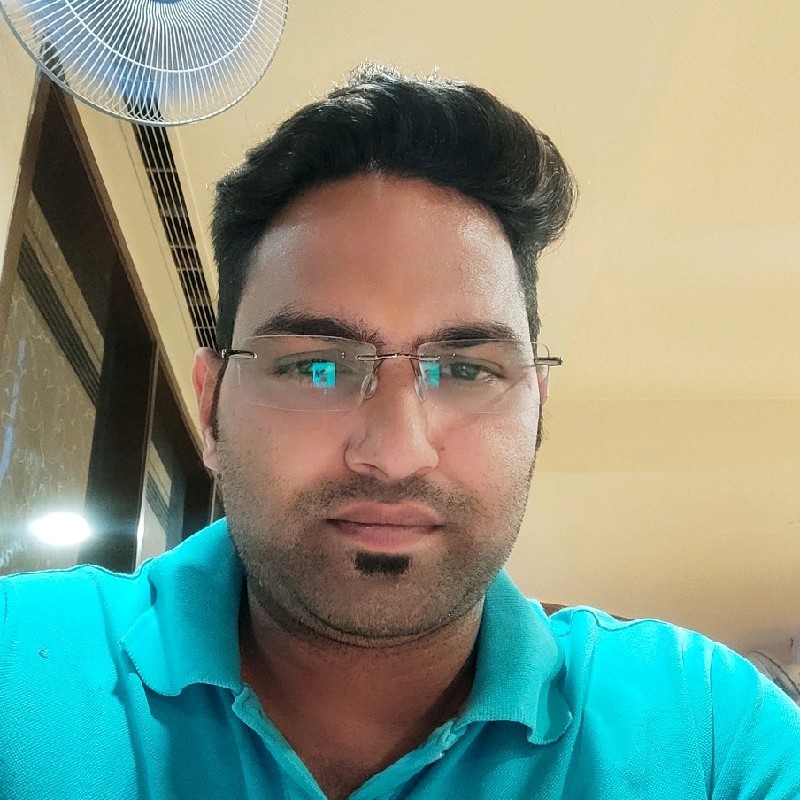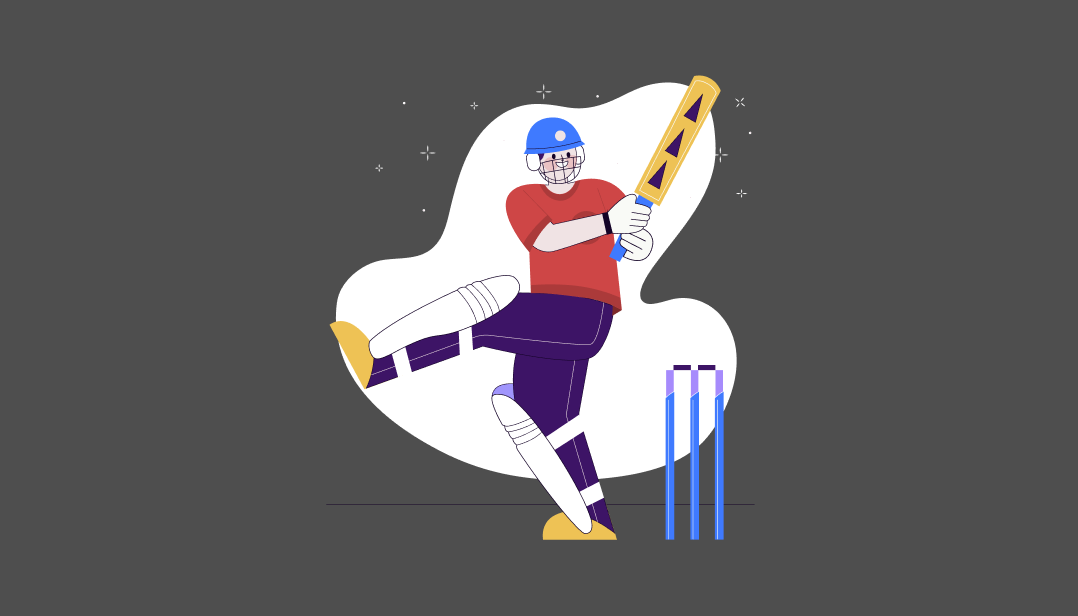 Cricket flows deep in our blood. We play, watch, and live cricket. In addition, we aim to bring the excitement of the pitch into the mobile app with the next generation of our fantasy cricket app development.
Cricket has unquestionably become the most popular sport in the world, with a whopping 2.5 billion fans spread across 180 countries.
Cricket has expanded significantly as a result of factors like its enormous fan base, the involvement of corporations and other organisations, well-known personalities, and well-known brands.
Cricket is not only a sport but also a second religion, particularly in India and other subcontinental regions. Especially in India and other subcontinent regions, cricket is not only a game but a second religion.
Apparently, corporations are developing a customized app solution to provide fans with the necessary experience. This resulting corporates building Fantasy Cricket app development solutions adhering the advanced technology.
Businesses are creating fantasy apps similar to Dream11 in light of its commercial success. Each user of these applications is both a fan and a specialist, which is what motivates them. There can therefore be no better medium than a fantasy app for him to demonstrate his cricket prowess.
What is Fantasy Cricket App?
The application is all about a game played on an online platform where the participants create their teams by selecting players from a pool of available cricketers, taking into account factors such as player statistics, form, and upcoming matches.
The performance of the selected players in real matches, such as scoring runs, taking wickets, and making catches, earns points for the users' fantasy teams.
Losing or winning depends on the real performance of the players on their fantasy team. To better understand what a fantasy sports app is, check out Dream 11.

It also allows users to participate in contests with their friends or compete against a larger community of users. They can track their team's performance in real-time, make strategic decisions such as captaincy choices, substitutions, and transfers, and win prizes based on their team's performance.
Market Statistics of Fantasy Sports App
Fortunately or unfortunately COVID-19, during the pandemic, many businesses are shifted to digital mode, and Fantasy app development is an example.
The global concern has shaken the entire industrial sector and highly impacted the businesses working typically through offline mode. After that, everything changed and companies are moving online.
This gives online games a new atmosphere to grow, and we can see apps like Dream 11 where users can game cricket and earn meanwhile with their expertise in cricket knowledge.
Here are some statistics demonstrating the enormous popularity of Fantasy Sports Apps among people:
Only 7% of fantasy sports players in India and other Asian nations use desktop computers; the remaining 93% use mobile devices and mobile applications.

According to statistics, there are 81% of male players and 19% of female players in the fantasy sports application. This demonstrates that men are more likely to be interested in it, though women do participate as well.

More than half of fantasy sports participants/players are between the ages of 18 and 34.

About 47% of players make more than $75,000 per year, according to data on earnings.

By the end of 2025, the global fantasy sports market will soar to $30,000 million.

Over the past two years, the number of people using the Dream 11 app has significantly increased. It is the biggest fantasy sports gaming site in India, and in the last two years, its user base has grown from 6 million to 60 million.
Key Features of the Fantasy Cricket App
To develop an app, you probably require a team of skilled developers with in-deep knowledge of using cutting-edge technology to Develop a fantasy cricket app. Before you move further, here are things you should keep in mind while developing the gaming app:
User Panel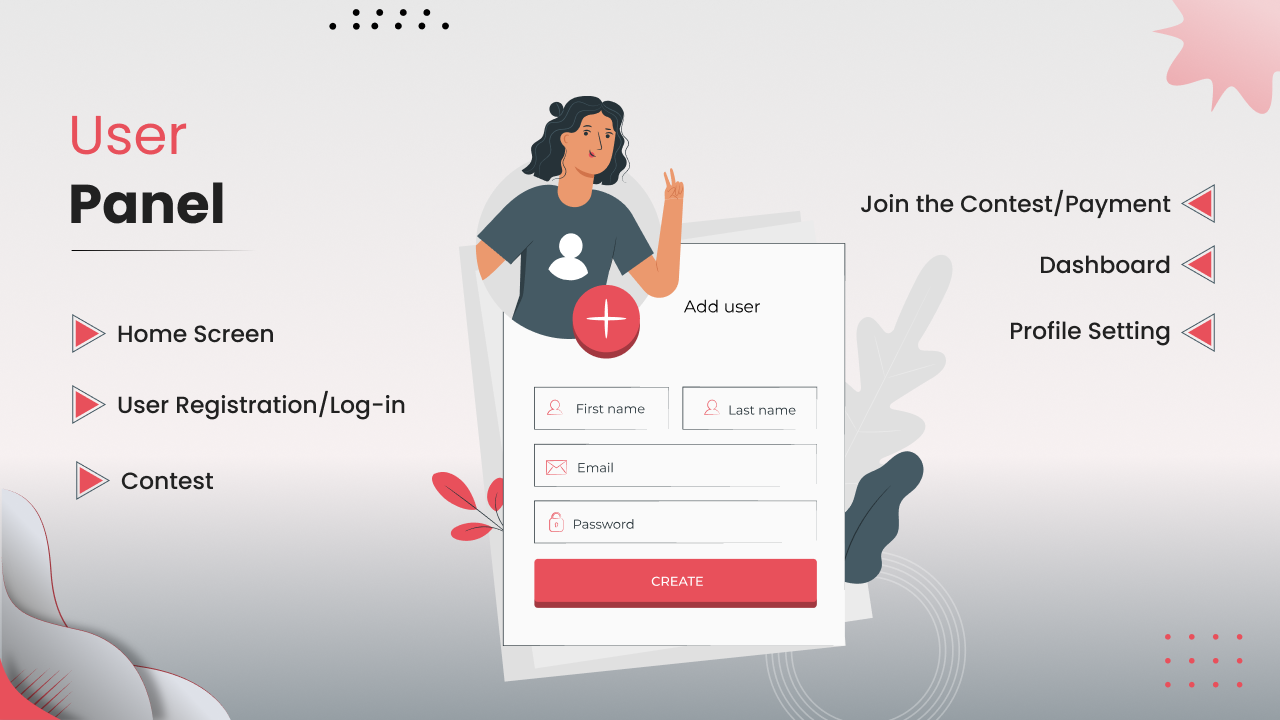 1. Home Screen
The user finds the home screen after logging in. Users can narrow their search results by selecting the tournament, match, match timings, and match lifting that they find interesting.
Users are directed to the opted section after selecting the desired option. It guarantees a user experience that is efficient, simple, and time-saving.
2. User Registration/Log-in
Users are supposed to create their login ID by registering to the app. Enter your credentials like name, email id, and the mentioned information. Once it's done, users are allowed to play and earn.
3. Contest
The user can view the current contests, entry costs for various contests, team sizes, and prize payouts. Users can now access comprehensive information about both the ongoing contest and the contest that has already ended.
4. Join the Contest/Payment
Here, users can sign up for ongoing and upcoming tournaments by paying the required entry fee. Users can take part in the games and create their own teams to compete.
5. Dashboard
Through the user dashboard, the user can make continuous changes to the information in their profile. It contains information about users' accounts, reward points earned through matches, winnings, invitation earnings overall, and user rank.
In addition, an administrator section has a dashboard, admin login area, user management area, match the management section, reward management section, cash and bonus management section, report management section, CMS page, and earnings.
6. Profile Setting
In a profile setting of a Fantasy Cricket app, you can typically find a range of options and features to personalize and manage your account.
Admin Panel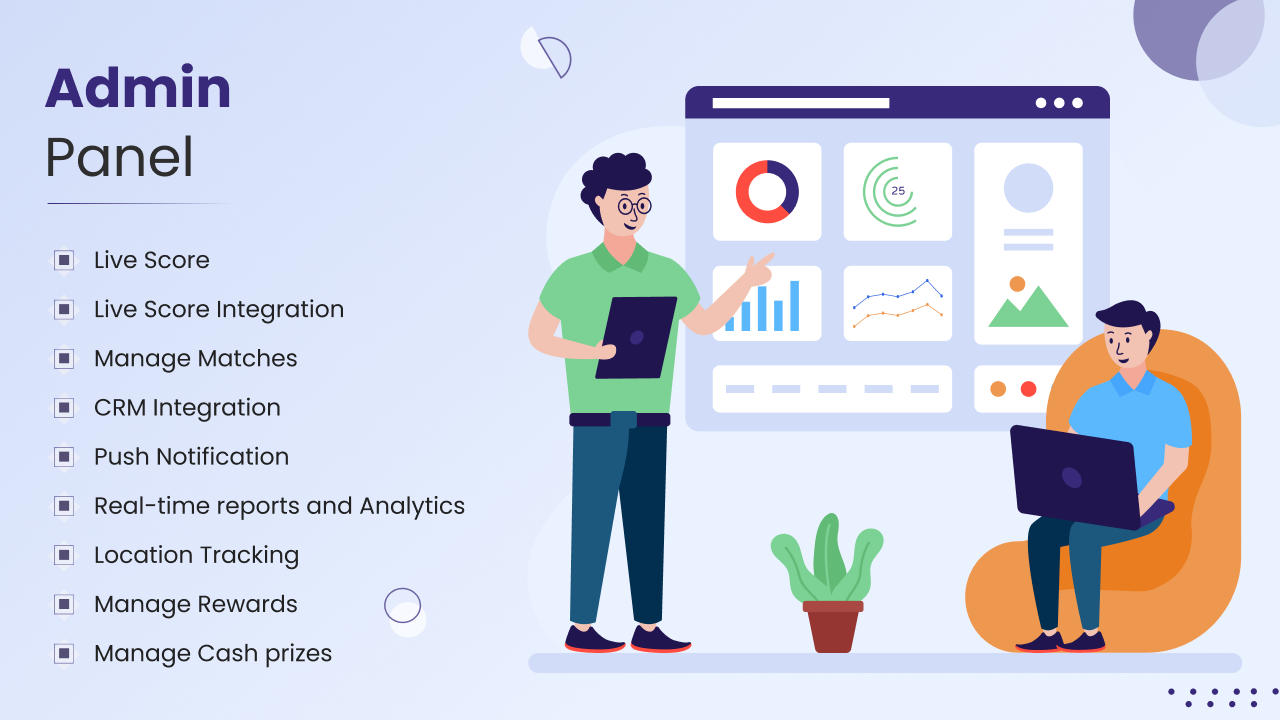 1. Live Score
One of the main features made available to users is the live streaming of the match's score as it happens. Users can also view videos of the most recent games as well as expert analysis and game highlights. The most important feature is the most recent update.
2. Live Score Integration
For the sole purpose of using an API to create fantasy cricket apps, it transforms data. The developers of fantasy cricket app development will find this to be very helpful.
3. Manage Matches
This allows users to handle their selected teams and make changes before and during the actual cricket matches. You can select a team, make the captain, and check the score.
4. CRM Integration
Following the integration of the mail reminder system, the user is alerted via email of upcoming games, competitions, and details about the team and players.
5. Push Notification
Users are alerted via push notifications when it is time to create their teams and with other important information. It keeps users interested in the app and keeps sending out important notices and information.
6. Real-time reports and Analytics
It updates all data on live matches and stores real-time metrics. This displays a team's and a player's performance for a specific match or series.
7. Location Tracking
It sets itself apart from competitors by delivering a rich user experience through the integration of cutting-edge technologies. As competition in the current market increases, GPS location tracking gradually becomes a differentiator for the fantasy cricket app.
8. Manage Rewards
There is a separate section where users can check the rewards points called manage rewards. These are rewards that the user earned through match participation and victories in a match which can be availed anytime by the player.
9. Manage Cash prizes
This allows users to track and manage their winnings and cash prizes. Users can view the amount of cash they have won in contests, withdraw their winnings, and manage their transaction history related to cash prizes. It provides users with transparency and control over their earnings in the app.
How to Develop Fantasy Cricket App For Asia Cup?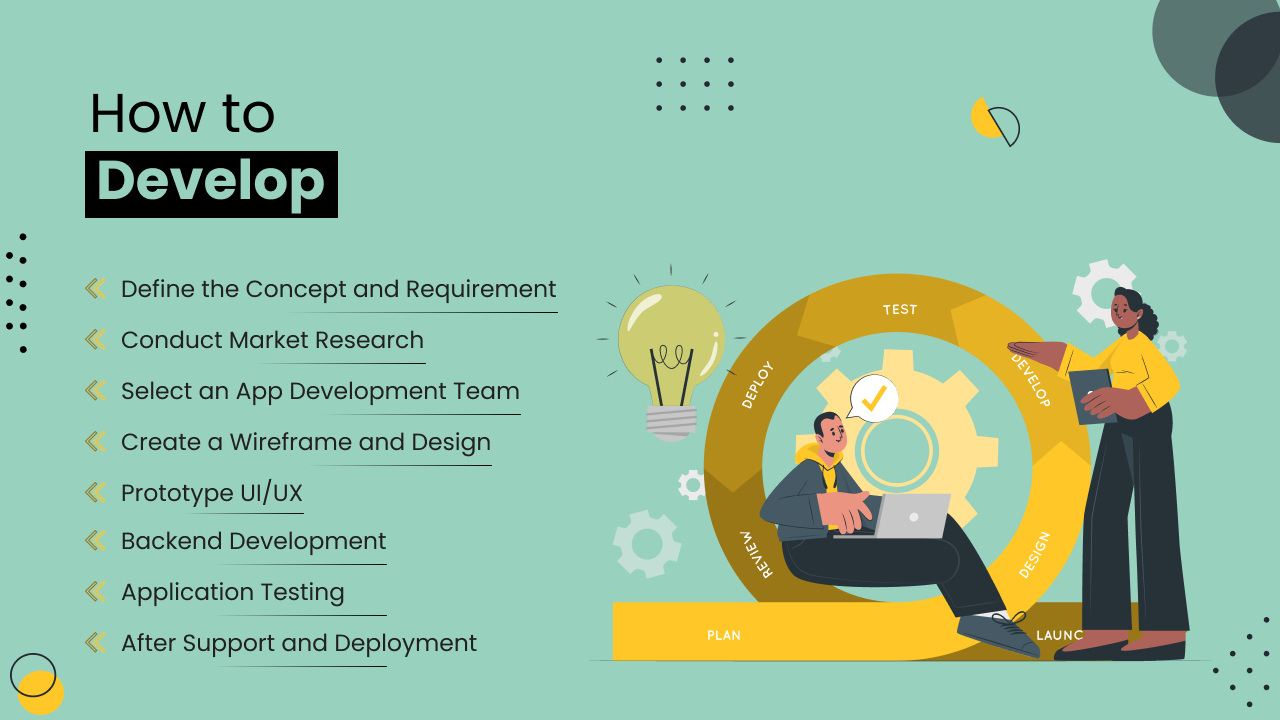 Fantasy app development for cricket requires a significant investment of time and resources. It is essential to have a comprehensive understanding of the entire development process to achieve the desired outcome.
While there may be variations based on specific requirements, the following stages provide a general overview of creating a fantasy cricket app.
Define the Concept and Requirement
Conduct Market Research
Select an App Development Team
Create a Wireframe and Design
Prototype UI/UX
Backend Development
Application Testing
After Support and Deployment
1. Define the Concept and Requirement
Determine the features, functionalities, and target audience for your Fantasy Cricket app. Identify key aspects such as team selection, match management, scoring system, contests, user profiles, payment integration, notifications, and admin panel.
2. Conduct Market Research
To get valuable insights into the target audience, competitive landscape, and market dynamics, enabling informed decision-making throughout the development process.
By gaining a deep understanding of your target audience, you can tailor your app's features, design, and user experience to meet their specific requirements, increasing the chances of user adoption and engagement.
3. Select an App Development Team
Hiring a fantasy app developer will offer the best recommendations and assist you in making them after hearing about your goals and needs. To assist you in selecting the best app development team, consider their previous work, previous clients, and industry experience.
4. Create a Wireframe and Design
While designing the wireframe and visual elements, you will have an intuitive and visually appealing app that provides a seamless user experience, enhancing engagement and enjoyment for users of your Fantasy Cricket app.
5. Prototype UI/UX
A professional team of fantasy sports app developers ascertain the UI/UX for a better experience. Consider factors such as ease of navigation, intuitive controls, and a cohesive theme that aligns with the app's purpose.
6. Backend Development
Create the server-side elements, such as the server logic, APIs, and database. In order to manage user data, authentication, real-time updates, and other backend functionalities, a secure and scalable infrastructure must be set up.
7. Application Testing
Ensuring a seamless user experience without any errors or glitches is paramount for your app. The quality analysts team will thoroughly test your app multiple times during the testing phase to identify and eliminate any bugs or issues.
The primary objective of application testing is to evaluate your app's performance and monitor the outcomes. This involves conducting user experience testing, security testing, and platform testing as integral parts of the overall testing process.
8. After Support and Deployment
Once everything is developed, it will be reviewed and approved by the QA team to ensure it runs efficiently on all the platforms. Your target audience can download the app from the appropriate store after it has been deployed.
There's always room for development. Contact the best fantasy cricket app development company as soon as possible to make further improvements.
They can aid in bug fixes as they happen. In order to guarantee that you give your customers the best service possible, they will also assist you in adding new features to your app.
Cost to Develop Fantasy Cricket App
Fantasy cricket app development cost depends on serval factors. The complexity and features you want to include in your Fantasy Cricket app for Asia Cup 2023 will determine how much it will cost to develop an app.
The overall cost is influenced by features like team selection, live score updates, player statistics, competitions, payments, social sharing, and instant notifications. The cost of development rises as features become more complex and sophisticated.
Also, when developing an app in India, there are different price lists. A professional usually charges more than a freelancer or a fresher fantasy cricket app developer.
For a quality Fantasy Cricket app development company in India, one has to make their budget according to the market setup. Undoubtedly you will find numerous Fantasy Cricket app development companies, but everyone is trusted.
Conclusion
Fantasy sports app development provides an ideal platform for cricket enthusiasts to participate in paid or free contests. Its development in India has significantly increased user engagement in cricket, establishing a strong presence in the ecosystem.
The rise of fantasy cricket apps has forged a strong connection between cricket fans and real-life cricket, converting casual fans into dedicated followers. Engaging millions of cricket enthusiasts with captivating and thrilling experiences is no easy task, given the sport's immense popularity.
However, assessing the precise revenue figures for fantasy cricket apps can be challenging due to their complex revenue models. Active contest leagues enable the calculation of revenue based on factors like the number of entries, contests held, and the entry fees for each contest.
With features like customized team management, contests, and leagues, fantasy cricket apps uphold the spirit and enthusiasm of the sport. If you're interested in developing a fantasy cricket app, consider hiring a professional fantasy sports app development company in India.
Faq
Yes, investing in fantasy cricket app development services is profitable
Simply finding the best Fantasy app development company with a dynamic team of developers.
For professionals, it doesn't take much time to develop an app; however, the complexity of a fantasy sports app can take from weeks to months. It follows the entire process, strategy, designing, UI/UX, QA, and launching.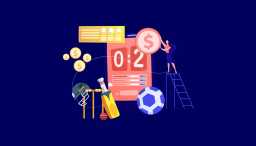 Utilizing the potential of fantasy sports app development is essential for expanding your online business in the constan...
Lokesh Kumar
Sep 21, 2023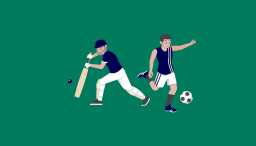 Fantasy sports have become a popular pastime for people of all ages. Creating and managing a team of real-life players a...
Lokesh Kumar
Sep 04, 2023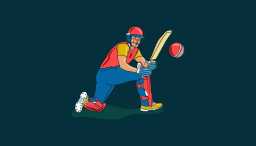 There is no denying that cricket is one of the most preferred and watched sports in this world. There are millions of cr...
Lokesh Kumar
Aug 25, 2023