MOBILE APP
How Much Does It Cost To Develop A Flutter App?
Explore the costs involved in developing a Flutter app and make informed decisions for your mobile application project.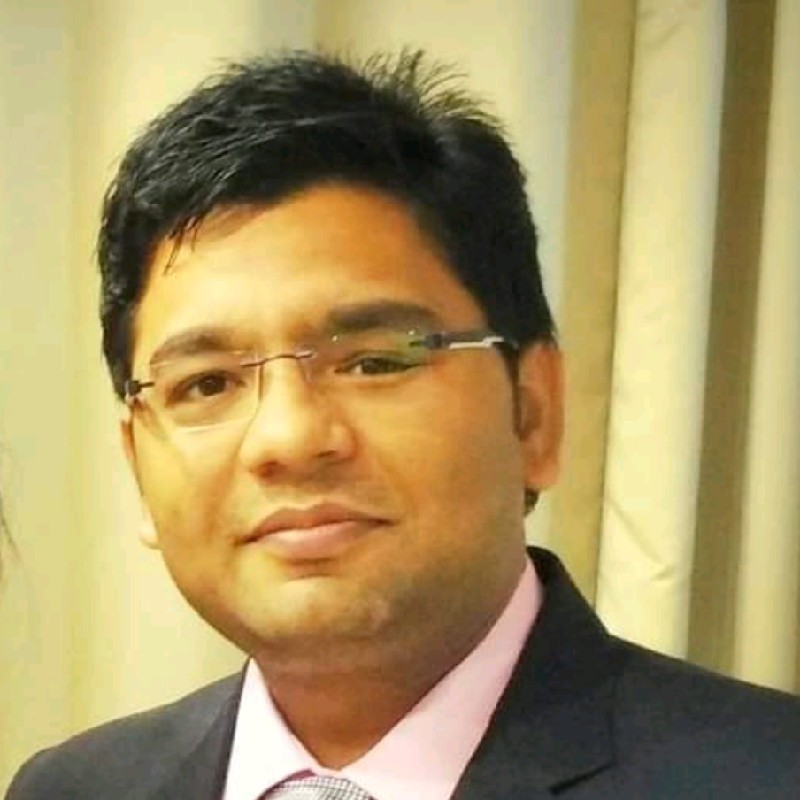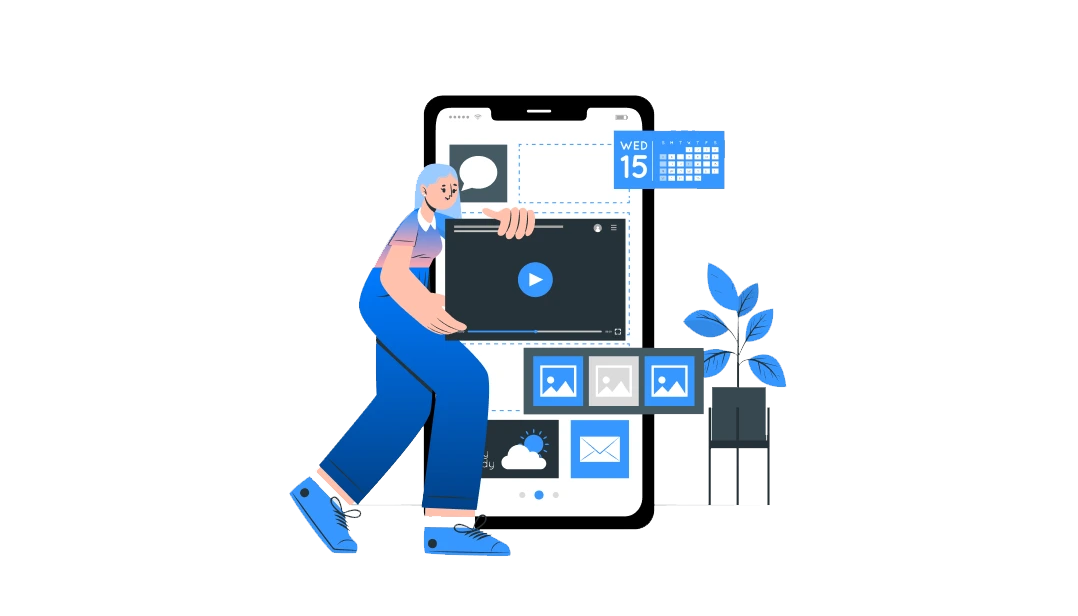 Cross-platform mobile frameworks allow you to create flexible apps that can access from a wide range of end devices. Cross-platform mobile app development will enable businesses to increase their exposure to their target audience.
A Statista report states that Flutter has been the most trusted cross-platform technology for three consecutive years. Flutter is an open-source mobile SDK that allows you to create native-looking Android and iOS apps using a single codebase. Flutter is a platform that offers many benefits for businesses and is one of the best platforms for cross-platform app development.
Before you start, however, you may want to look into the question, "How much does flutter app development cost? This article will discuss various aspects of cost and factors that affect the price. It also explains how to manage your app development budget using Flutter.

What Does Flutter App Development Take?

The overall mobile app development cost for your Flutter app will depend on factors such as app complexity and level of features. Based on your project requirements and the parameters above, Flutter app development costs anywhere from $25,000 to $200,000.

This is a rough estimate based on the average development standards. You should contact a Flutter app development company for a precise estimate. They can do market research and provide a cost estimate.

Let's now look at the factors directly contributing to the flutter price.

Elements That Influence the Flutter App Development Cost

The main factor that will affect the Flutter app cost is the mobile app features. Other important factors, such as the design approach, development model, and size of your outsourced team, play a significant role in determining your overall budget.

1. Flutter App Complexity

Each application can be sub-categorized based on its complexity level. This is based on several criteria, including deployment architecture model, admin panel design, third-party integrations, and built-in features. It also includes hardware device integration.
The app cost can range from $25,000 to $40,000.
The cost of developing a middle-complex app, such as a messenger app that allows audio and video calling, can vary from $40,000 to $60,000.
A complex app for enterprise development costs typically starts at $60,000 and can cost as much or more than the features and functions of the app.

Before you start a full-fledged product, it is worth considering making an MVP. Here is an example of the mobile app development cost and time estimation for Flutter based on app complexity.
App Complexity

Level Complexity

Average Timeline

Average Price

Simple app

MVP functionality
Basic UI

2-3 Months

$25,000-$40,000

Applicable to Medium Complex

High-end features
Custom UI

3 to 6 months

$40,000-$60,000

Apps that are extremely complex

Advanced features of high quality
Bespoke UI

6-14 Months

$60,000-$200,000+

2. Flutter app category

Flutter can be divided into many categories. Each category has its functionality, demographics, security criteria, and more.

As you move between applications, it is common to notice various feature changes. Some apps may require multi-factor authentication, while others may not. A currency converter app, for example, will be much cheaper than an IoT app or ride-booking app because it has fewer features.

3. Flutter app design

A well-designed application will be a success. To create intuitive, fluid design-based apps, outsource Flutter app developers. A simple and appealing app design will help users to connect with the app on a personal level. You can choose how your app looks, but animations and designs can enhance your app's functionality.

Here is a breakdown of the average cost and time for flutter app development.
App
Process

Design
Tasks

Average Development
Times

Average Development
Price (Approx.)

App design research

Market research
Analyze of competitors
Analysis of market trends
The ideal solution

Based on available
resource and niche

$500-$700

UX design

Rough sketches
Low-fidelity wireframes
High-fidelity wireframes

Simple - between 10 and 14 hours
Medium - 50-60 hours
Complex- 150+ hours

$500-$700
App
Process

Design
Tasks

Average Development
Times

Average Development
Price (Approx.)

Complex- More than 100 hours

Branding

Social media logos,
icons and icons

$5,000-$10,000+

Illustrations and animations

Visualizing the user and
on-screen conten
Direct manipulation
User action visualization

Based on the level of animation

$1000-$10,000

4. Tools and licensing

Flutter can be used for free, even commercially. However, purchasing several tools and integrations might be necessary to expand the functionality and improve the development process.

Third-party API integrations are required, such as interfaces for application programming that allow two programs to communicate with each other using protocols. Advanced APIs are also necessary for more significant usage.

Flutter app builders development tools, also known as IDEs (Integrated Development Environment), are software integrations that allow you to build modern cross-platform flutter apps. Much popular integration are available, including Visual Studio, Eclipse, and PyCharm.

5. Server space

You will need to address server issues if your app requires processing or storing user-generated information. A weak server can result in a slow-performing app and a slower response time for users.

Unreliable servers with a weak protection system could also cause personal data leaks to your users. A 24-hour server with an 8-core CPU, higher RAM, and a lower cost of operation costs about $1500 per year. However, the custom server might be more expensive based on your project requirements.

6. Your flutter app development team's size and location

A flutter app development company with years of experience can help you create high-quality apps with top-notch functionality and features.

Here's a rough estimate of how much the flutter app cost with an outsourced team.
Requirements and
Cost Factors

Simple
Application

Medium App

Complex
App

Development time

2-3 Months

3 to 6 months

6+ Months

Developers

$10-20,000

$20-40,000

$50,000+

UX/UI Designer

$4-5,000

$5-7,000

$10-15,000

Project Manager

$5-7,000

$10-15,000

$10,000+

QA Specialist

$8000

$10,000

$10,000+

Business Analyst

$2-3,000

$5-8,000

$8-10,000

DevOps

$2-4,000

$5-7,000

$10,000+

7. Apps released in stores

After the Flutter app has been developed, it is time to make it available in the stores. The Play Store and App Store are currently the most popular deployment platforms worldwide. However, these platforms charge reasonable fees for apps to be launched.
Google Play - $25 One-Time Fee
App Store - $99 per year
Additionally, 30% is taken by both stores for each in-app purchase that your application makes.

8. App Maintenance

Flutter app maintenance costs are a prominent feature in the price list. You will need to update your flutter app to meet the changing needs of your users, no matter how old or new it gets. Flutter app development services are based on the necessity to include users' feedback and improve the application.

Three main criteria sum up the cost of developing a flutter app:
App updates
Design changes
App bug fixes
To keep your budget in line, you can be consulted on reducing your mobile app front-end maintenance costs. Companies tend to include Flutter app maintenance at 15-20% in their pricing lists.

These factors are not the only ones that can influence the cost of Flutter app development.

A poorly held product discovery phase can prevent a project from failing before it even hits the shelves. It includes initial contact, planning, and drawing specifications.

Therefore, the project manager and the Flutter project management app development team must come together to create a plan of action and identify potential loopholes.

These factors all add to the question, "How much does it cost to build the Flutter app."

We now have a good understanding of all the costs involved in Flutter development. Let's talk about ways to optimize your budget for flutter apps

How to Optimize and Reduce Your Flutter App Development Costs

If you don't plan your app development well in advance, the cost can quickly add up and exceed your budget. How can you ensure a high-quality flutter app while avoiding the price tag? These are some tips to get started:

1. Your requirements can be outsourced
Outsourcing your flutter app needs is a great way to save time and money. It's easier to work with flutter app builders already in place from a trusted development company rather than dealing with multiple developers.

A flutter partner can help you save money in the long term by helping with app marketing, support, and maintenance.

2. Minimize your app functionalities

It is essential to keep the cost of your flutter app low. You should only add critical features to provide the best app experience. Your flutter app should only include the essential functions, and it will result in higher customer satisfaction.

3. An agile-driven development strategy is recommended.

Planning your development workflow as per iterations and CI/CD (continuous integration/continuous development) model is crucial. An agile development strategy allows you to fix bugs and other issues in the coding phase, which is much cheaper than fixing them at your "ready for launch" phase.
How can we help you with Flutter App Development?

We specialize in creating robust, natively compiled experiences on the web, mobile, and desktop. Our diverse range of Flutter App Development Services can help you establish an independent digital presence. They offer everything from app ideation, consulting, migration, and deployment to Flutter apps.

So, don't wait. Get in touch with us for top-notch features that will allow you to validate and turn your app idea into a product.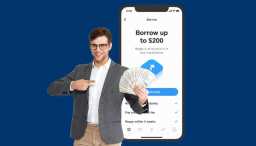 A user-friendly and efficient loan lending app is crucial for B2B success in the rapidly evolving financial technology l...
Dipti Singhal
Nov 27, 2023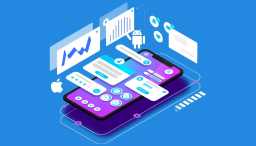 In today's fast-paced digital world, mobile applications have become integral to our daily lives. Mobile apps have r...
Mohit Mittal
Nov 16, 2023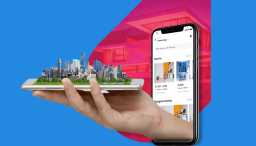 Are you ready to embark on a digital journey through the captivating world of real estate? Imagine having the power to b...
Dipti Singhal
Nov 06, 2023