Wireframe is the revolutionary technology that has enabled the designers and developers to get an outlay of the website or app that is going to be developed. It has proved a great success for developers in showcasing the product and design to the clients before the development process is done, and thus making communication between the two parties transparent and easy.
Nowadays, we rarely start a design without going through some kind of wireframing process. Even if clients do not need to see a wireframe, we should understand it's still important to create one internally so that designers and developers are all on the same page. So, because of this improved way of communication about sharing the revolutionary ideas, people take the help of wireframe tools for a better understanding of client and website designer/developer. Some of the top wireframe tools are suggested below:
Lucid Chart
Lucid-chart is a free wireframe builder tool that combines diagramming, data visualization, and collaboration to accelerate understanding and drive innovation. That allows multiple designers to edit the same wireframe at the same time concurrently. It has the add-on chrome facility which makes it simple or easy to add the Lucid-chart diagram on the google docs sheets.
Balsamiq
Balsamiq Wireframes is the industry standard low-fidelity wireframing tool that allows the users to create sketch-like mockup designs for websites and mobile applications. This tool helps you to design anything from a super-simple dialog box to a full-fledged application ranging from a simple website to a rich internet application.
Moqups
Moqups is one of the best web application wireframe solutions to design platforms for creating and collaborating on MockUps, Diagram, Wireframe, and Prototypes. Think, plan and collaborate in real-time to create a wide range of visual materials: mind maps, diagrams, charts, wireframes, mockups, and prototypes. It has several helpful features, such as drag and drop interface, option of stylish fonts to make attractive design, flexible and scalable interface, etc.
Cacoo
Cacoo is an online project management tool for businesses to create sitemaps, flowcharts, mind maps, wireframes, mockups, and more. This wireframe tool comes with powerful UI of drag and drop options, numerous stencils and best functionalities such as background sheets, freehand options, etc and real-time collaboration.
Axure RP
Axure RPAxure is another advanced wireframing solution available for both Mac and PC that gives you everything you need to create flow diagrams, data flows, visual diagrams, wireframes and more.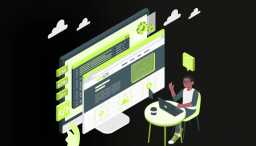 If you wish to have a qualified website that is navigable and well designed and it should contain all the rich-featured ...
Dipti Singhal
Aug 30, 2022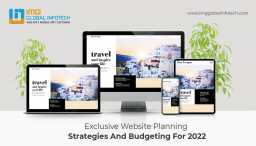 The planning for websites is a crucial part, most companies hire website building companies, and website development com...
Dipti Singhal
Apr 15, 2022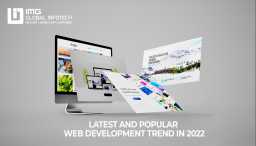 It has been visible that the impact of artificial intelligence is a changing tool. Users expect the website to load fast...
Nick
Mar 10, 2022