MOBILE APP
Top 10 Restaurant App Development Companies In India 2023 - Cost And Key Features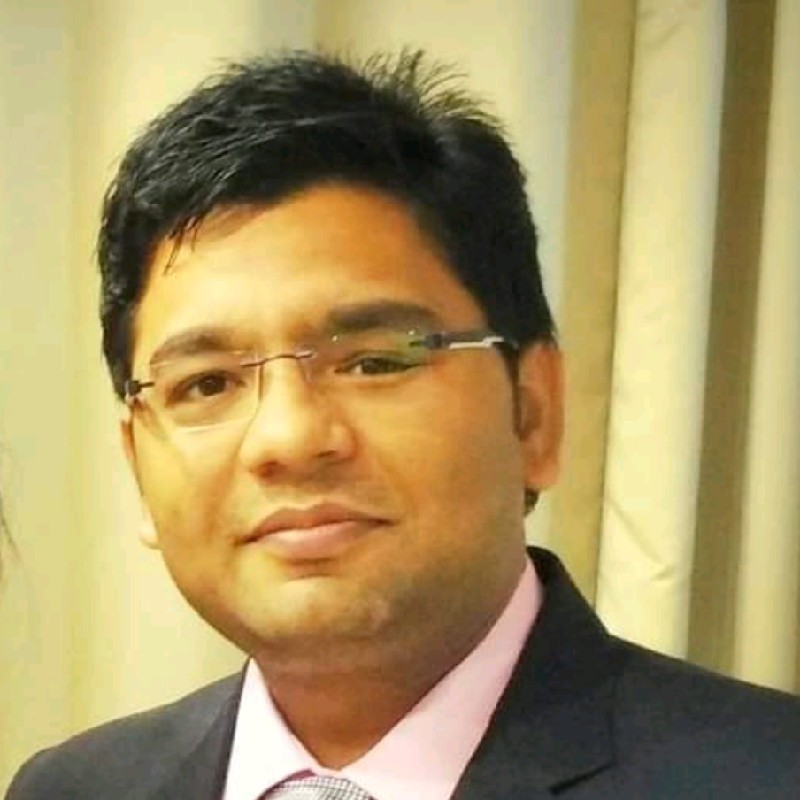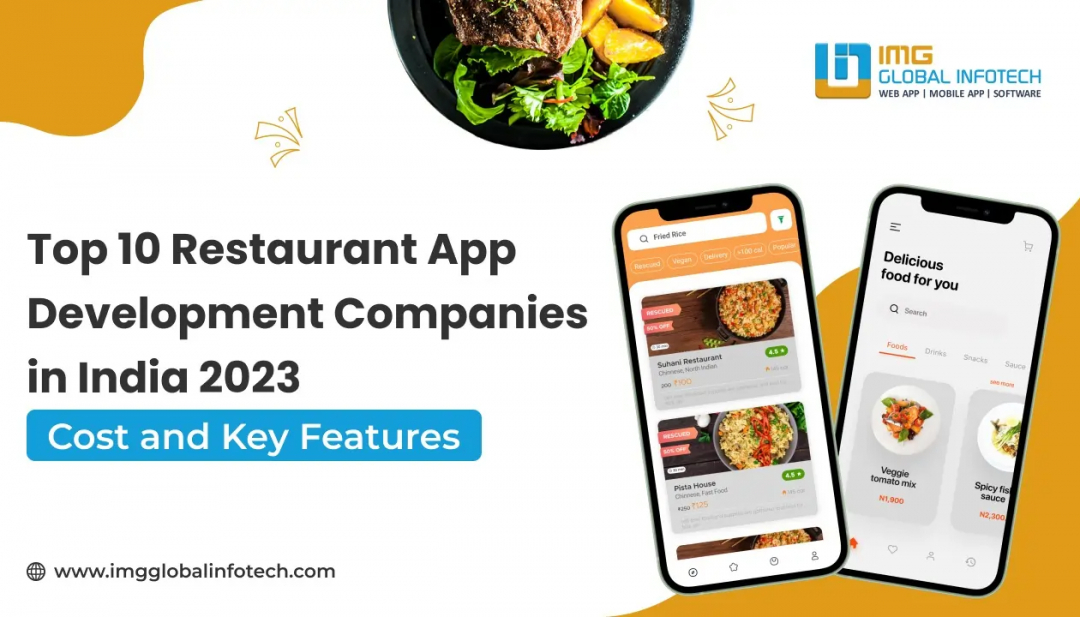 In the present scenario, every business industry is rejuvenating with technological advancement, and the restaurant industry is no exception. The restaurant business is leveraging the benefits of new technologies and working towards reaching its customers. As per the statistics, 89% of restaurant research is done by mobile before even visiting the restaurant. However, restaurant mobile app development is one of the dominating transformers in the world.
Building an attractive and appealing mobile app is a compelling requirement for any restaurant owner. With the innovation of on–demand restaurant mobile apps, the way of doing business is completely changed; gone are the days when the only mode of communication in the restaurant is the reception counter or consulting with the hotel manager. But, mobile app development makes the work easier and provides high growth rates.
Many restaurant owners even adopted this technology or expansion of their business and access to a monopoly in the market. Along with that, it offers various benefits and effective management solutions. If you have restaurants or are planning for mobile app development, this guide will help you know about app development.
Current Stats about Restaurant Mobile App Development
The global food delivery market is expected to rise by 223.7 billion by 2027, with a CAGR of 11.4%.
The online restaurant and food delivery business in 2022 is $323.30 billion and is expected to grow at an annual growth of 7.60% from 2022 to 2027.
The entire food delivery app is expected to reach $320 billion by 2029.61% of customers say online food ordering is accessible.
More than 70% of people prefer to order food online through their smartphones.

Why Do You Need Restaurant Application Development for Your Business?
Many restaurants are choosing top mobile app Development Companies to become popular in the online food business. The restaurant business has been in people's knowledge for a long time, and now with the development, the online food business is flourishing. Now, the primary focus of the restaurant owner is to establish a strong connection with their customers and offer exciting user experiences.
Below are some significant reasons why a well–executed mobile app is mandatory for the business.
Build Loyalty

Building customer loyalty is vital to running a successful business. But the high – quality and fantastic customer service are not sufficient to earn, but retaining customer loyalty and honesty is essential. In exchange for that, customers need bonuses and rewards. Thus, restaurant owners must offer rewards points on a specific order or redeems their points on their special days or festivals.

Brand Awareness

Restaurant mobile applications come with various potential that helps to enhance restaurants' visibility, increasing footfall and visibility of the business. However, multiple approaches enable you to achieve brand awareness push notification helps with retargeting, geo-location helps you to become popular in a specific region, and waiting time helps increase engagement.

Hit the Right Target – People

It is always important to prioritize millennials because ignoring them will jeopardize long–term aims. People are lifesavers when it comes to food and handouts. People always dare and use technology extensively in every aspect of their lives. These are also tech-savvy because people use their phones to search for food services, menus, and other information.

Better Payment Processing

Mobile payments' leading benefit will offer customers and restaurants convenience. Customers can quickly pay for the orders through online mode. As for restaurant owners, the price directly received in the mobile application will free the employee from challenging tasks and increase the number of orders, boosting restaurant productivity.

Increased Booking

The increasing demand for mobile restaurant apps will give you the benefit of more bookings and reservations. It makes it easy for customers to find restaurants and reserve tables from the application. However, the application will enable you to increase your booking to a certain extent. It will lead the restaurant to calculate workload, assign the staff their responsibilities and prepare the food as per the booking.

Features for Your Restaurant App
The following are some valuable features of restaurant app development that top–notch mobile app Development companies will offer.
Food Menu

In the mobile app, there is a list of food menus included, and it is divided into categories along with images and prices. The food dishes are divided into types and subtypes so the users can easily fir favorite food. This approach is followed to make the ordering process easier.

Login via Social Media or Email

The mobile application enables the users to sign up or register on the restaurant app via their preferred social media platform.
However, social media connectivity will help them to share images on various sites and register quickly. To access it correctly, the customers can leave feedback, and it is displayed on multiple platforms.

Seamless Payment Processing

One of the time-tested approaches to optimizing restaurant app performance for the customer is to offer a smoothers and safe payment process. You can provide various payment modes like debit and credit card online banking, net banking, coupon payment, etc. However, at the payment stage, the mobile developer follows the compliance of payment integration that ensures the customer's data is always protected.

Online Order Process

The online ordering feature is a compulsory element that every mobile restaurant application should include. It provides convenience to orders. Also, if customers have doubted, the chatbots will clear the doubt and resolve their issue. The application will offer choices to customers like ordering delivery, dining in, or pickup. It establishes robust interaction with the restaurant and improves service utility.
Review and Ratings

It is crucial to obtain customer feedback because it helps the restaurant business to improve its services and gain insights into consumer changing preferences. Hence, it is essential to encourage your customers to leave feedback.

Cost of Restaurants App Development
Usually, the mobile application development cost depends on certain factors that are:
App development region – It is one of the vital and deciding factors. However, the mobile app development cost per hourly basis is higher in USA and UK regions than in India.
API Integration - More API integration means more development effort.
Number Platforms – The mobile development cost is determined by the platform you choose means, whether built on iOS and Android or both.
Features in mobile app – The mobile app complexity is determined by the number of features you want to add. If you wish to add advanced features, it will cost you more.
Usually, the charges of mobile app development services in India range from $10000 to $25000 for essential apps. If you add advanced features like a 3d menu or any other, the cost is higher, $25000 to $40000.

Top Companies Build Restaurant Mobile Applications
Here is a comprehensive list of the best food delivery mobile app development companies you can select for your next project.
IMG Global InfoTech

It is a leading mobile app Development Company in India that will build excellent restaurant applications, including great features and interfaces. The development teams are equipped to use advanced technology to create food apps like Swiggy and Zomato. Also, hire a mobile app Development Company; you can avail of its services, and the company will help you create brand awareness about the application.
The company, along with building food apps, also helps establish restaurant chains, single restaurants, cloud kitchens, and many more.

ValueCoders

The company was developed in 2004 and is well–experienced in building applications in various niches and industries. The company has already worked with 2000 businesses and has spanned over 30 countries. ValueCoders is popular in creating food delivery apps, including advanced features like an admin dashboard, trip management, in–app search, food management, and many more.

Capital Numbers

The company has an archived leading position in building a food delivery app in India. However, the primary purpose of the company is to deliver top–notch solutions to the companies. The development team will work with dedication and aims to create the best application with a seamless user experience. It manages to work on multiple projects simultaneously without compromising on quality.

Smarther

In India, Smarther is considered a top food delivery app development company. Everyone sees their work that it will provide high–quality products and services in more than 20 counties within the given time frame. The company development team is innovative and knows how to deal with the project. Smarther is a customer-centric company that knows how to fulfill customer requirements through applications. The application they created will change the vision into reality.

GeekyAnts

The business began operations in 2006 and provides excellent technical options for clients using websites and mobile devices. The company serves many clients globally and offers products to businesses to increase their earnings. The organization provides services to the food, healthcare, financial, manufacturing, educational, and gaming sectors.

Xicom Technologies

One of the most well-known businesses for developing apps for food delivery is Xicom technologies. The programmers are professionals in providing software solutions using programming languages and have a wealth of industry knowledge. The company has an outstanding track record, having completed over 7500 projects for more than 1500 clients globally. NASSCOM acknowledges the business for its competence in service.

Fiverr

The company started its journey in 2007 and captured a vast mobile design and development market. The company worked with various advanced digital products that help businesses to achieve their goal with higher ROI. The company has outstanding food ordering software online to its credit, which makes it one of the best app development companies. Also, the company builds an application by using technological solutions like React Native and AI/ML. Python and Ruby on Rails.

TechAhead

The company is famous for its expertise in designing high-class restaurants for its clients and customers. The company started its journey in 2009 and obtained a position in leading development companies. It is famous for its affordable rates not only in India but in the USA also. Also, it is well–versed in UX/UI design, IoT, and various other technologies.

Codal

Codal is one of the award-winning and trusted e-commerce companies. They have expertise in developing end-to-end B2B e-commerce solutions, B2C e-commerce solutions, ERP, CRM integration, and digital marketing. They offer an innovative and creative webshop with the most engaging mobile apps. Their main goal is to use the latest and most advanced methodologies to lead the industry in each project.

10Pearls

10Pearls is the app development company to hire if you want the best developers to develop your app. The company has over ten years of experience and has developed many innovative solutions for prominent clients such as Johnson & Johnson, PayPal, and others. The company has also worked in other niches, such as quality assurance and mobility.
Get Your Restaurants App Today
The restaurant mobile app development company will bring innumerable benefits and fortune to your business. Hence, building an application for your restaurant business is a beautiful deal. After seeing the pandemic situation, it becomes even more critical for your business to go on digital platforms. The digital platforms will open various doors that lead your business to success. So, it is time to adopt this trending business environment with best mobile app development companies and explore all potential benefits.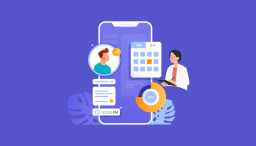 In today's fast-paced world, convenience and accessibility in healthcare services are paramount, so healthcare app d...
Mohit Mittal
Oct 04, 2023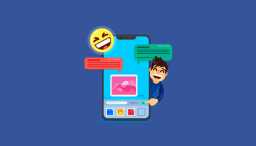 Looking at the current world, we can undoubtedly say that increasing competition in the social media industry is cut-thr...
Mohit Mittal
Jun 29, 2023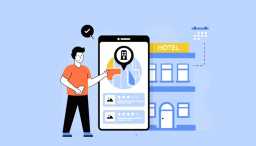 The businesses are flourishing in all industries, including the tourism industry who have digitised in the previous deca...
Mohit Mittal
Jun 06, 2023