User experience is crucial for the bottom line of any business. If your customers are experiencing discomfort while using your services or products, it will hurt your revenue.
The same holds for your digital presence. If your website is confusing and unattractive, it will repel users hurting your website and the potential revenue. Website development is costly. Do not drain your money just because of bad design.
This blog will discuss the UI trends you should look out for and integrate those that match your brand. A competent web design company can effortlessly manage these integrations. But finding one is tricky. So, we have some guidelines and words of wisdom to help you make a better choice.
5 UI Trends In 2021
#1 Illustrations and animations
Engaging visuals are crucial to attracting and retaining website visitors on your website. The more they scroll, the more they are considering buying from you.
With the right design, your website views and user retention will sky-rocket. Illustration and animations are perfect integrations for most website designs. Illustrations come in various forms—Digital, hand-drawn, 2D, 3D, etc. You can even animate them for an interactive and immersive experience.
The animations bring a warm, friendly, and inviting feeling to the brand. They also humanize the brand and helps users connect with the brand. Pair the design with a compelling storyline, and you have a stellar website on your hand.
#2 Storytelling with scroll-triggered animation
Another trend with huge potential is scroll-triggered animation. It's the animation of elements when you scroll on the website. It can be the appearance of features, the flipping of images to reveal another shot, the arch spread of products, etc.
These elements make exploring the website fun. The user anticipates what will happen when they scroll more. It quickly grabs the user's attention to carry their brand's message. With engaging storytelling, this UI is a powerful tool.
The next time you want to revise your website's UI/UX design, discuss scroll-triggered animation with your web design company.
#3 Dark Mode
When one is surfing at night, the white screen with black text on it is uncomfortable. However, the reversal of the black screen with white text made surfing easier, especially for our eyes. Dark mode as a solution was simple yet effective.
But other than being easy on the eye, the dark mode has ample benefits. Devices with OLED or AMOLED screens save batteries in the dark mode.
Apart from our phone batteries, it also rescued our mental batteries. The readability of text became easy and it effectively minimized the blue lights (a vital factor that keeps us from sleeping).
#4 Usability
The vitality of usability may seem evident at first, but many websites ignore it. Sometimes, websites overdo options and features on their websites, compromising the usability of the website.
Thus, Google has decided to introduce three new UX metrics. They will measure the website's loading speed, visual stability, and interactivity.
To make sure your website is usable, carry out an audit by consulting a web design company. They can help you spot any gaps and flaws. The faster you fix them, the quicker your site will be customer-friendly.
#5 Optimizing Error Pages
The appearance of error pages can lead to the loss of a prospective customer, and companies try their best to avoid error 404 on their websites.
However, mistakes happen, and the user may face errors. But intelligent businesses adapt! You can play around and make the page exciting and enjoyable.
For instance, Amazon displays dog images when a user faces an error. It makes the user smile because dogs are adorable.
How To Choose A UI/UX Design Company?
A UI/UX design company can make or destroy your website's design. If you make the wrong choice, you are at risk of wasting resources and ending up with a botched-up website. Thus, to choose a competent partner for your project, consider the following:
The company should be professional in terms of its demeanor and punctuality.

Their previous projects should be excellent.

Their communication should be to your liking in terms of frequency and quality.

Their previous clients should be happy with their work.
We would conclude by saying that the trends we gave you are trends. If the type of UI above doesn't appeal to you and is inconsistent with your brand identity, feel free to ignore it.
Staying true to your brand identity and customers should be your number one priority. We hope the blog was informative and helpful!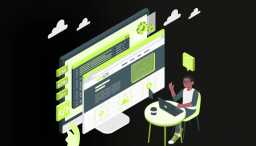 If you wish to have a qualified website that is navigable and well designed and it should contain all the rich-featured ...
Dipti Singhal
Aug 30, 2022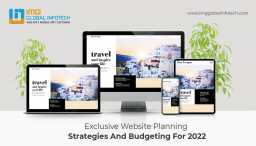 The planning for websites is a crucial part, most companies hire website building companies, and website development com...
Dipti Singhal
Apr 15, 2022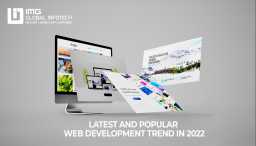 It has been visible that the impact of artificial intelligence is a changing tool. Users expect the website to load fast...
Nick
Mar 10, 2022