Ecommerce websites include selling, displaying, and merchandising products online. E-commerce site owners get the benefit of advertisement and less investment of money. Sites are developed using PHP as a scripting language. They make possible access to various products which are available on a single spot. The PHP Web Development Company in Jaipur can assist you in getting a deeper understanding of the creation of PHP development websites.
By just clicking, users of the site can get access to various schemes and offers. Customers getting desired product and ease of delivery with seamless integration of cashless and contactless payment. PHP is a high-performing language within the industry of web development. It delivers super security and is considered the most affordable programming language.
About PHP
This is the most stable language used in the industry, in today's era, technology plays a significant role in e-commerce site development. PHP is a scripting language server-side which was developed in the year back 1995. PHP is commonly used in the market for website development for nearly 70 % and effectiveness reflects this. As a feature of PHP, owners of e-commerce websites can fully control their sites.
Using PHP as a scripting language, developers can build customized applications and features on particular e-commerce websites. This language works flawlessly with oracle or MySQL and has open-source databases. It delivers seamless navigation to users and it can offer different packages to customers based on the requirement of the customer site. Php is an open-source language that can be merged with any platform such as IMP, oracle, MySQL, and Java.
Reasons for using PHP for e-commerce site development-
Cost Beneficial
The maintenance cost is lower in comparison to other languages as it is open-source therefore it can merge with any platform. No extra expense will be incurred in purchasing any license so that the owner can utilize extra funds in enhancing the functionality of e-commerce applications. As simplest sites and complex sites, both can take advantage of PHP and their web portals. And, this is the most widely used language therefore, the owner does not need to spend much on developers.
Beneficial for CMS and E-commerce websites
When it comes to the development of any site, the advantage of PHP can be easily seen. It will be cost-effective and will allow you to develop out-of-the-box solutions based on PHP. You can save resources and efforts as well for building E-Commerce applications as an entrepreneur. Different platforms can be used such as WordPress, Joomla, or drupal. The main advantage of the solutions is that they are ready-made and they are more flexible having a variety of scalability with better efficiency.
Personalized experience and integration-ready
By utilizing PHP Framework developers can build customized E-Commerce applications for the owner and it will include rich features with a seamless experience. The ready-to-use templates and plugins will allow them to add more functionality and to enroll more features such as displaying product inventory through different techniques. Also, it supports every platform such as Microsoft IIS and it also includes Apache. The seamless experience and ready to integrate with any platform made it a feasible solution for an eCommerce development website.
Scalable and robust security
The concern for E-commerce website development is not limited to the speed it covers the purpose of scalability. Scalability is an essential part and it can be achieved if developers create good architecture using the PHP framework. It concerns the issue of security as well as retailers receiving a large number of transactions through their online sites. These financial transactions contain important information related to the payments. Therefore, the framework of PHP is more secure and it stores the data of all the transaction records with a multitude of secure devices.
Faster and Analytical
Speed was the factor from the starting although with the introduction of PHP 7 it has shown remarkable performance. A brief study shows that CMS running on PHP 7 is a lot faster than CMS running on PHP 5.6. Based on the same study it can be said that it consumes 30% less memory than the previous version. PHP is also useful in delivering connecting services for analytical conditions. If you have a strong database and CRM integration then you can Google Analytics as well. Knowledge-based on the least and most used product will assist in formulating better decisions.
Final Words
The features that are flexibility, cost-effectiveness, and scalability make PHP the most reliable and useful framework. This simplifies the work of developers and brings a more secure website for your e-commerce store. There are various companies performing eCommerce website development in Jaipur and with them, you can take advantage and ask them to build suitable applications.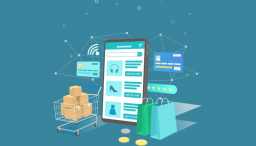 Are you looking to expand your business online but stuck because you have no idea what features to focus on for your eCo...
Nick
Dec 29, 2022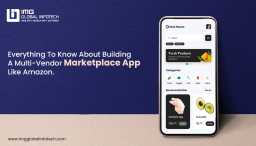 The buzz of online shopping is growing at a rapid pace, in this digital era, the online marketplace has become a top-not...
Nick
Apr 09, 2022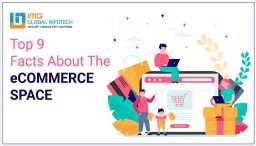 eCommerce is the future. If it wasn't apparent before the pandemic, it is obvious now. Millions of people make dec...
Nick
Aug 12, 2021