If you plan to revamp your business website and wonder which is the right framework, then in this article, we explain why Laravel is the best choice for your next project.
As per the latest data, over 1.1 million websites are powered by Laravel, and these numbers are surging with each passing fiscal year.
Going ahead, it is important to know that Laravel isn't the only framework of PHP which is of immense popularity; other frameworks include CakePHP, CodeIgniter, and ZendFramework.
Without any further ado, let's talk about the perks of choosing Larval development.

#1 Quick & Straightforward To Build Websites
First things first, the Laravel framework is simple and quick. Becoming one of the frameworks of PHP, web developers who know PHP coding won't find it baffling to master Laravel.
This framework offers a huge range of built-in templates that make the entire development process easy-peasy. This is perhaps the biggest reason Laravel is gaining the interest of web developers worldwide.
In other words, Laravel web development services in Jaipur can develop a website of four to five web pages in a day or two. So, in a nutshell, less development time means lower development costs and quick results for businesses.

#2 Security is Vital
Security is the most crucial concern for businesses across the globe. And, the best part with Laravel is that the advanced security features are easy to configure on the website to enhance the overall security and holistic protect the site from cyber attacks.
To explain the security aspect from the technical point of view, Laravel uses a Bcrypt hashing algorithm that ensures it does not save any password in the database.
In comparison to PHP, Laravel has greater authentication and restricted access features that are easy to create. All this helps in ensuring you and your customer's data is safe & secure.
#3 Improved Website Performance
Another most talked about the benefit of Laravel is its improved web performance. Unlike several frameworks, Laravel supports out-of-box caching that boosts the overall speed of the website.
Laravel also has many speed optimization features such as database indexing and memory use reduction to enhance website performance.
If speed and other SEO crucial factors are what concerns you, then opt for Laravel web development services in Jaipur.

#4 Best for Traffic-Handling
As your business grows, the traffic to the website will also grow at the same pace.
A business website built on Laravel will handle website requests quicker than any other framework. It comes with a unique message queue system that can put off certain website tasks such as sending emails for later.
With Laravel being to have command over the time-consuming tasks, your website can process important tasks quickly.
It is good to maintain the good health of the website server and plays a critical role in lowering the hosting costs in the long term.

#5 Flexible
Laravel is the most flexible framework, meaning you can develop a full-fledged hyperlocal marketplace or a simple one-page B2B website. Thanks to the extensive pre-built libraries, it supports various advanced features such as encryption and password reset.
With Laravel, you get a myriad of third-party packages
to add a range of features & functionalities to the website.
One to mention is Socialite that enables users to sign-in directly from their social profiles.

#6 Easy Third-Party Integrations
To add icing to the previous five benefits is the quick third-party integrations. These include a range of third-party Apps, spanning from payment systems such as PayPal, Stripe, or tools that help marketing analysts.
Whatever is the App for integration, Laravel makes it breezy-easy, thanks to the clean APIs for integrations. Almost all the important this-party Apps can be integrated into the website using Laravel.
The Bottom Line
In the end, if you want to enjoy all the above-listed benefits, then it is imperative to hire a Larval development company offering custom web development solutions in India.
Check their portfolio to have a clear idea of their command over the Laravel development.
Make sure you discuss your requirements and expectations upfront, and they will best advise whether Laravel is best for your next project or not.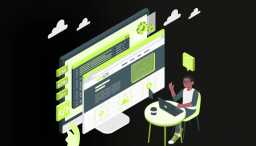 If you wish to have a qualified website that is navigable and well designed and it should contain all the rich-featured ...
Dipti Singhal
Aug 30, 2022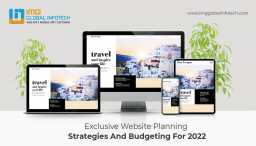 The planning for websites is a crucial part, most companies hire website building companies, and website development com...
Dipti Singhal
Apr 15, 2022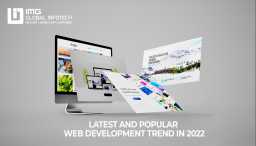 It has been visible that the impact of artificial intelligence is a changing tool. Users expect the website to load fast...
Nick
Mar 10, 2022