MOBILE APP
How To Develop A Social Media App Like MeWe?
In the widely expanded world of social media, every new app stands only half of the chance to survive. But if there is an app like MeWe with unique features and strong privacy policies, the chances of survival increase automatically.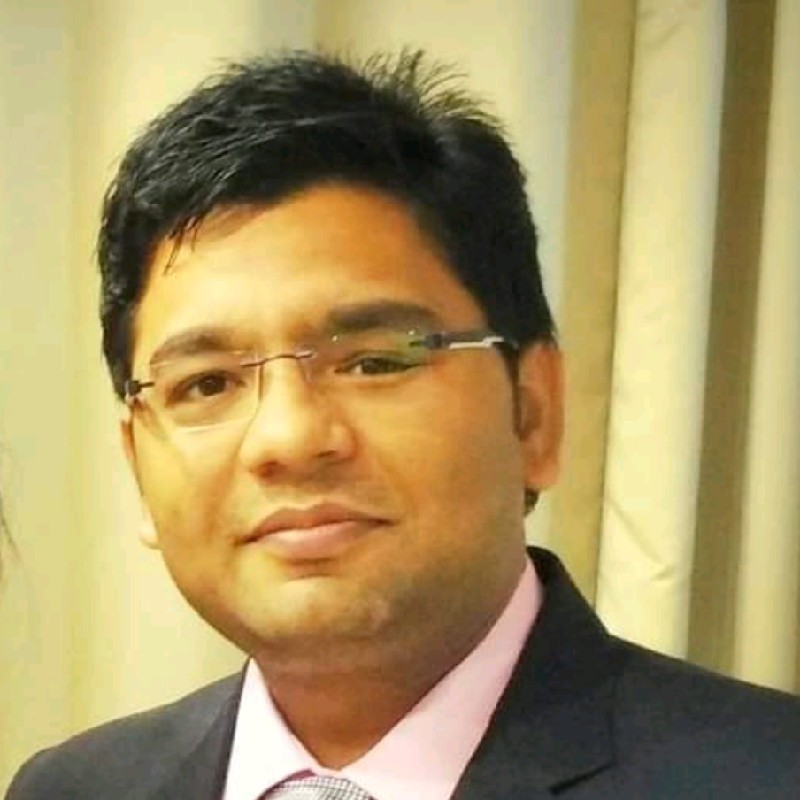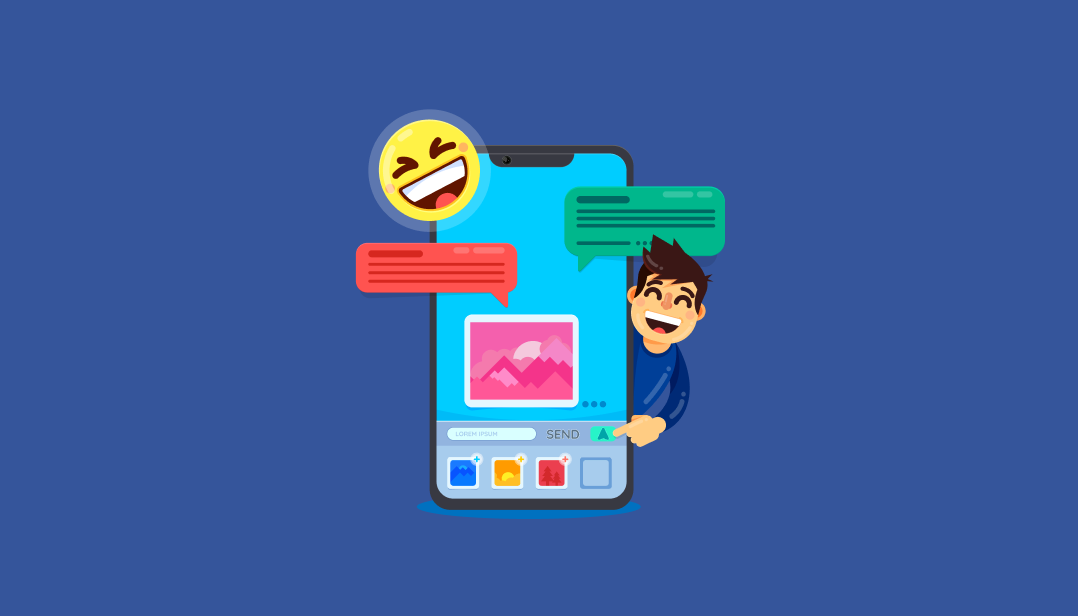 Looking at the current world, we can undoubtedly say that increasing competition in the social media industry is cut-throat and every application other than the market giants like Facebook, Instagram, WhatsApp, etc. are just surviving.
Do you know the reason behind that? They are not able to provide sufficient privacy and security to the users' data. On the other hand, we can also find an app like MeWe that has skyrocketing number of users due to its no ads and no data collection guidelines that guarantee amplified security.
Considering the enhancing number of global social network users between the years 2017 to 2027 stated in the above graph, we can estimate that there is a vast market scope for social media platforms as people are embracing them with open hands. Belonging to the same industry, MeWe also has a bright future scope because of its emphasis on users' data privacy with the help of advanced features and functionalities.
Not only unconventional security and convenience, but there are also other benefits as well such as higher user engagement, maximized profit, and etc. of MeWe app, that's why businesses are looking forward to marking their presence in the realm with MeWe social media application.
For this, they must hire mobile app developers to build a mobile app like MeWe but before that, they need to have a glance at this below-curated guide comprising What is MeWe app, its features, market size, and MeWe app development process. Without any further ado, let's scroll below-
What is MeWe Application?

The MeWe app was founded on May 12th, 2012 by Mark Weinstein and Jonathan Wolfe. MeWe is a social networking platform aiming to provide its users with a secure and private online environment.
This app gives full control to users over their data without showing any advertisements in between or breaching users' security. The MeWe application is available on both the platforms Android and iOS.
This Facebook alternative offers interactive features such as creating profiles, joining groups, posting updates, sharing pictures & videos, chatting, and many more. The app values privacy and that's why it is quite famous among individuals. MeWe social network has two versions including MeWe and MeWe Pro.
The app was designed for individuals to enable them to interact with their friends, family, and other people securely. They can post updates, photos, and videos to their newsfeed and share them with other MeWe alternatives as well.
The catch of the MeWe app is that whatever you post or message will automatically vanish after 24 hours. With its pro version, users are able to customize the home page with personal and social cloud features.
MeWe App: Market Size and Scope
If you are going to choose MeWe clone app development, then you must get an insight into the MeWe app market stats so that it will be easy to decide whether you should initiate or not. This app has positioned itself as a substitute for various market pioneers by focusing on enhanced data protection and privacy. Thus, while looking at how to make a mobile app like MeWe, you must know that the app elevated $5.2 million which brings its overall funding to $10 million which will benefit the business.
Considering the future market, policies like 'free forever' and 'Your private life is #Not4Sale' of the MeWe app have made it clear that this app is going to make it longer in the market. MeWe has already gained a large base of users leading benefitting businesses who want to earn money from mobile apps. It also has advanced features and functions that make sure to entertain the users continuously.
Must-Have Features of MeWe App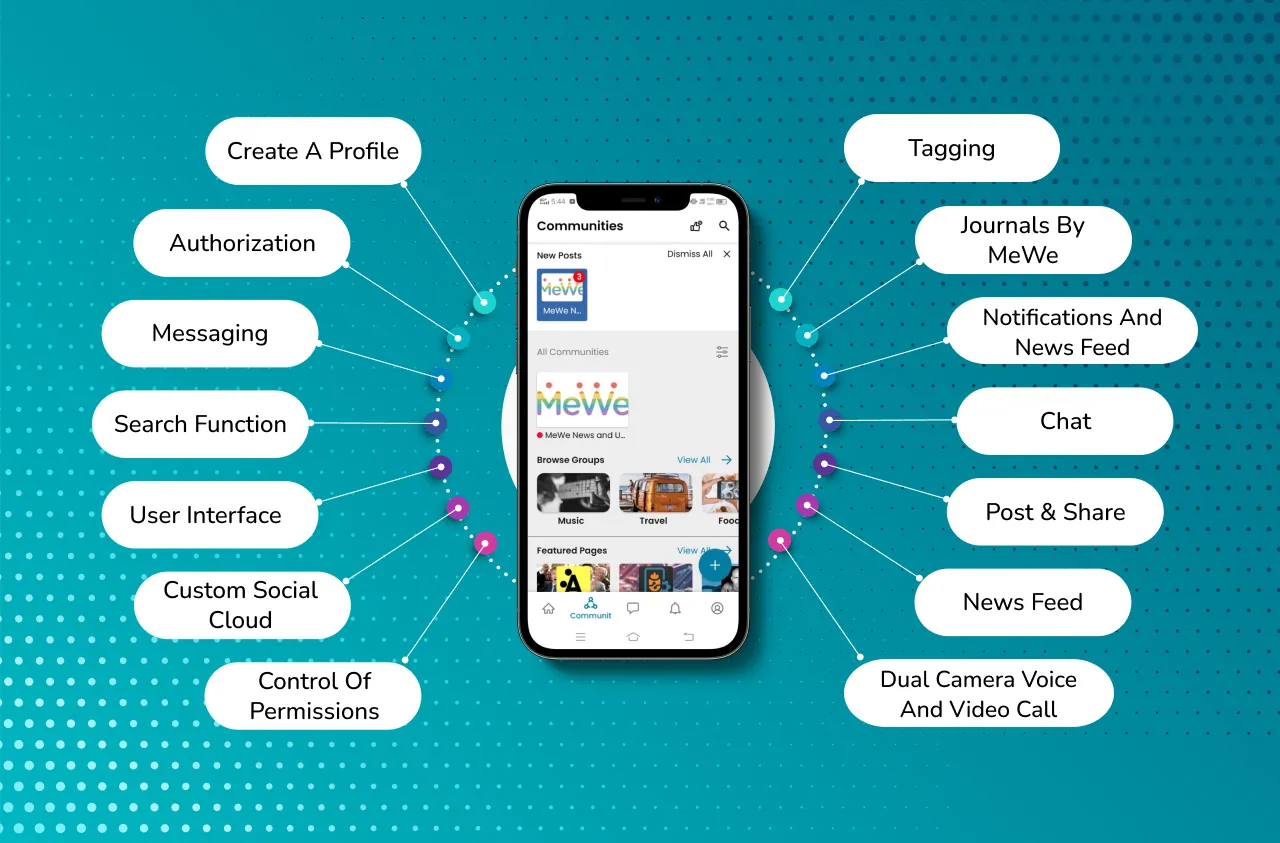 An app must have some unique features in order to grab the attention of a large number of audiences. To develop an app like MeWe, ensure to research properly about the features that can make the app a big success. Below we have penned down some of the basic and advanced features of the MeWe app that you can add to its clone app for users to enjoy-
Create a profile
Authorization
Post & Share
Messaging
Search Function
Join Groups
Custom Social Cloud
Control Over Permissions
Tagging
Journals by MeWe
News Feed
Dual Camera Voice & Video Call
Push Notifications
User Interface
In-app Purchases
1. Create a profile
It is the foremost feature to make an app like MeWe where they have to create an app profile for themselves by entering information like name, Email ID, date of birth, and phone number.
2. Authorization
Authorization is a kind of process or mechanism where users must verify their profile by signing in to the app. They can do it by entering their phone number or email. If they have forgotten their password, they can recover it with the help of options like password reset, recover, email link, or others.
3. Post & Share
Users can post anything they want including photos, videos, updates, etc. to let their acquaintances know what they are doing. They can also share these updates to other platforms by linking the account with other social media channels.
4. Messaging
Users can interact with each other with this feature, it works as a communication channel for them. When you are going to create an app like MeWe, you must make users able to send texts, pictures, videos, emojis, stickers, etc.
5. Search Function
The search feature in a similar app like MeWe makes the discovery of any particular function easier for users. It will assist users to find their friends, posts, and related groups to join & chat.
6. Join Groups
This feature is necessary to integrate while making an app similar to MeWe. Here users can join groups of their interest to discuss their thoughts, ideas, and visions. Though it can increase the cost to create MeWe alternative app, but it will help to get higher user engagement.
7. Custom Social Cloud
Ask your chosen mobile app development company to add this feature that provides every user their personal social cloud with different member profiles for every group. With this feature, all the user's content will be organized and saved on the cloud, and users can vanish their content using it.
8. Control Over Permissions
One of the benefits of the MeWe app is augmented security & privacy and this feature is about that. It enables users to provide the app permission to access any of their phone data such as photos, contacts, voice, camera, files, etc. Users also have the option to opt out of the search directory or limit the people to see the content, turn on the invisible mode, and others to maintain their privacy.

9. Tagging
This feature helps app users to categorize the content by tagging them so that it can be searched easily. Tagging works like a useful process to sort, filter, and organize the content users receive or post. By applying filters, users can search for anything more easily.
10. Journals by MeWe
Journals by MeWe is only available for premium members in which app users can maintain a journal or collection for their posted stories that disappear automatically for users who don't have premium subscriptions. This feature also allows users to tag, sort, save, and organize the stories by deciding who can see them.
11. News Feed
A news feed is what helps users to get updates about their family & friends via whatever they post or share. It is a live feed that let the users know the activities their fellows are up to.
12. Dual Camera Voice & Video Call
To create social media pp like MeWe, this feature is a must. You need to use both the front and rear cameras of the phone to make use of this dual-camera video call to another person. With an app subscription, you can also obtain a live-streaming option. Users can also make voice calls if they want.
13. Push Notifications
Whenever you are thinking about how to create a mobile app, consider 'push notification' as a compulsory one to add. It sends alerts to users if their family or friends have posted something or if someone sends them a request to add or anything else they need to know.
14. User Interface
A site like MeWe must have an interactive and appealing UI/UX design because this is what makes an app unique from others. It is also necessary to grab the attention of the MeWe target market. Take help from expert mobile app designers to deliver a better experience to users.
15. In-app Purchases
As we know MeWe follows a 'no ads' policy, that's why the 'in-app purchases' feature is essential to add to it. This feature allows users to unlock advanced features such as sticker packs, custom themes, etc. to enhance their experience.
How to Develop MeWe App?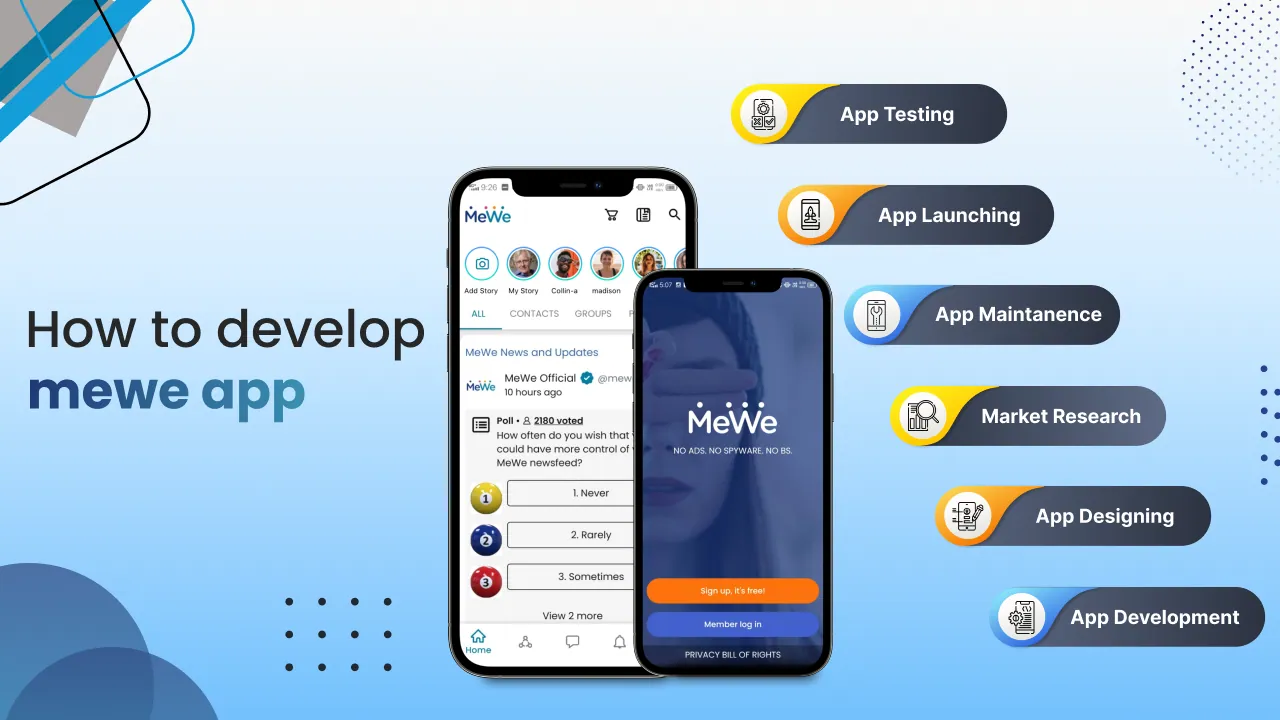 The process to build an app like MeWe is complex but with the help of the right social media app development company, it can go smoothly and flawlessly. In the below section, we have come up with a step-by-step process to develop social media app like MeWe. Follow these to end up having a proficient mobile application-
Market Research
App Designing
App Development
App Testing
App Launching
App Maintenance

1. Market Research
Doing market research and analysis properly is the first step to consider when it comes to how to build an app like MeWe. It comprises studying the market, existing competitors, needs for the MeWe app, required features, monetization strategies, and involved MeWe app development cost. Before jumping off this step, you need to know it is an essential part of the mobile app development services you are going to obtain. Thus, you need to decide on all the important aspects in this phase to make the app journey better and more successful.
2. App Designing
To make the app design attractive and tempting enough, you must work on creating wireframes and prototypes as they visualize how the user interface and user experience are going to be. The app design comprises branding elements such as a color scheme, logo, and visual assets that help to develop a design system leading to navigation and uniformity throughout the application. While designing, ensure to create the app is user-friendly, highly interactive, and intuitive. It will be more beneficial if your chosen mobile application development company uses better-polished designs for advanced user engagement.
3. App Development
The phase requires more expert and professional mobile app developers for hire to complete it. Every determined aspect in the research phase will be implemented here with coding. Developers need to use cutting-edge programming languages for mobile app development to make the outcome better. They need to set up databases, servers, and other infrastructure elements. Integrating APIs and third-party services is also one of the important aspects of this particular stage.
4. App Testing
After knowing how to make an app like MeWe, it's time to know about the testing procedure. It is the phase where the role of social media app developers ends and app developers come into the light. The testing phase will let you know about the flaws and errors with the app and if there are any, they need to be fixed.
To find out those errors, you must conduct testing like usability testing, functional testing, and compatibility testing along with using analytical tools to observe app performance. All the errors should be fixed and then, the app will get tested again. And, if there is any error left, the loop will go on until the app is tested fine.
5. App Launching
No matter you get Android app development services or iPhone app development services or both, the app launching stage needs to be done anyway. For this, there is required to set up a hosting environment to deploy the app on the selected platform. Configure the essential security measures mandatory for data protection and preventing unauthorized access. Then, simply deploy the app to make it accessible for public use.
6. App Maintenance
Get MeWe reviews and update the app regularly to maintain it. Just knowing how to develop a mobile app like MeWe is not all, you must address the user feedback, fix errors, and include new features & functions time-to-time. For marketing and promotion, you can always strategize leading to creating awareness and getting a huge customer base for the app. Alongside, you must ensure to get support for a fixed time from the on-demand app development company you have taken services from.
Final Words
In the widely expanded world of social media, every new app stands only half of the chance to survive. But if there is an app like MeWe with unique features and strong privacy policies, the chances of survival increase automatically. This app has embraced the business strategy of the most popular app Facebook; hence, we can't expect that it can vanish anytime soon. If you are also falsifying between multiple business ideas, then, it will be good to go and consult experts on how to develop an app like MeWe as this idea looks promising for the future aspect.
To get more details about it, you must consider IMG Global Infotech as we have experts, and technology geeks who will help you develop the solution you want. You can also hire iOS developers or Android app developers who will assist you throughout the app development journey. If you got any more concerns, feel free to reach out to us.
Faq
IMG Global is a leading mobile app development company where you can hire social media app developers to help you get a MeWe clone app. The firm has years of experience and expertise to help you create a proficient solution with rich features and functionalities to get huge success in the market.
Creating a social media app like MeWe will take around 6 to 10 months on average but the time can vary depending on some factors such as the complexity of the features, the size of an app development team, and their level of proficiency.
Features like creating profiles, newsfeeds, groups, chat/messaging, voice or video calls, privacy settings, notifications, and others are a must to add while making a social media app like MeWe. You can also add some advanced ones like customization, sticker packs, and so on to make the app more interesting.
MeWe and Facebook both are social media platforms with some differences. MeWe app is focused on data protection and privacy policies with no ads, on the other hand, Facebook has some issues with its privacy practices. MeWe has a subscription-based monetization model, whereas Facebook counts on advertising revenue. Ultimately, what you choose between two of them depends on individual preferences.
To know how to create an app like MeWe, look at the following steps- 1. Do proper market research about features, goals, and target audiences. 2. Design an interactive and user-friendly interface for a better user experience. 3. Develop the app with lines of code and integrate APIs. 4. Test the application thoroughly. 5. Launch the MeWe app on the chosen platform.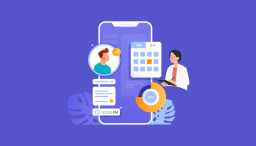 In today's fast-paced world, convenience and accessibility in healthcare services are paramount, so healthcare app d...
Mohit Mittal
Oct 04, 2023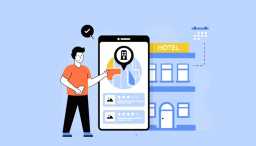 The businesses are flourishing in all industries, including the tourism industry who have digitised in the previous deca...
Mohit Mittal
Jun 06, 2023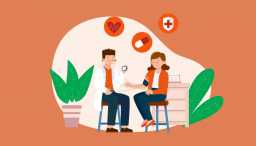 Covid-19 has absorbed most of the worlds healthcare resources and presented new challenges that the industry needs to so...
Mohit Mittal
Jun 05, 2023