MOBILE APP
How Much Money Can You Earn Through Mobile Apps In 2023?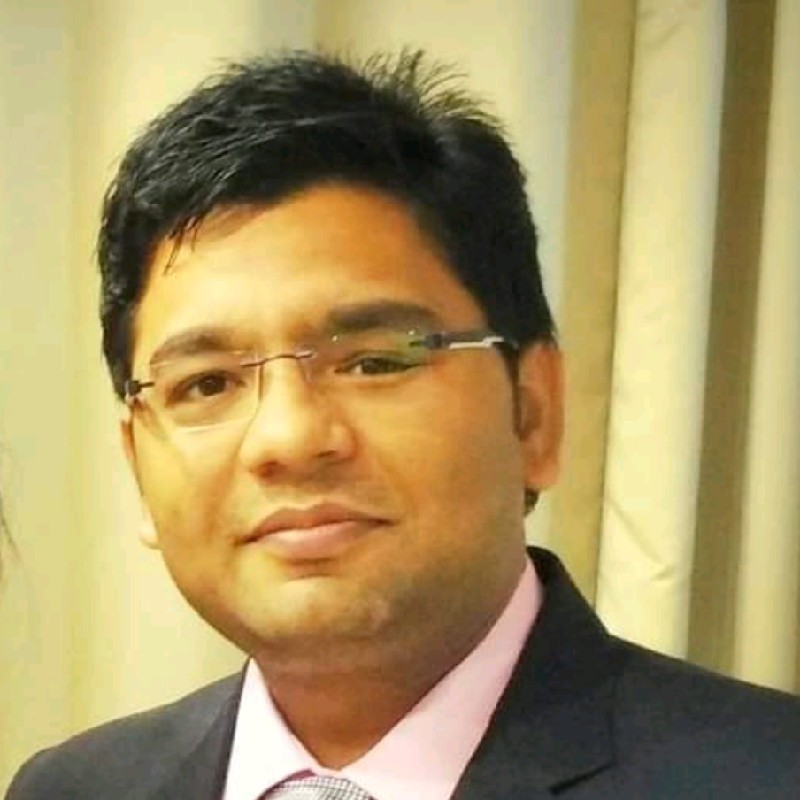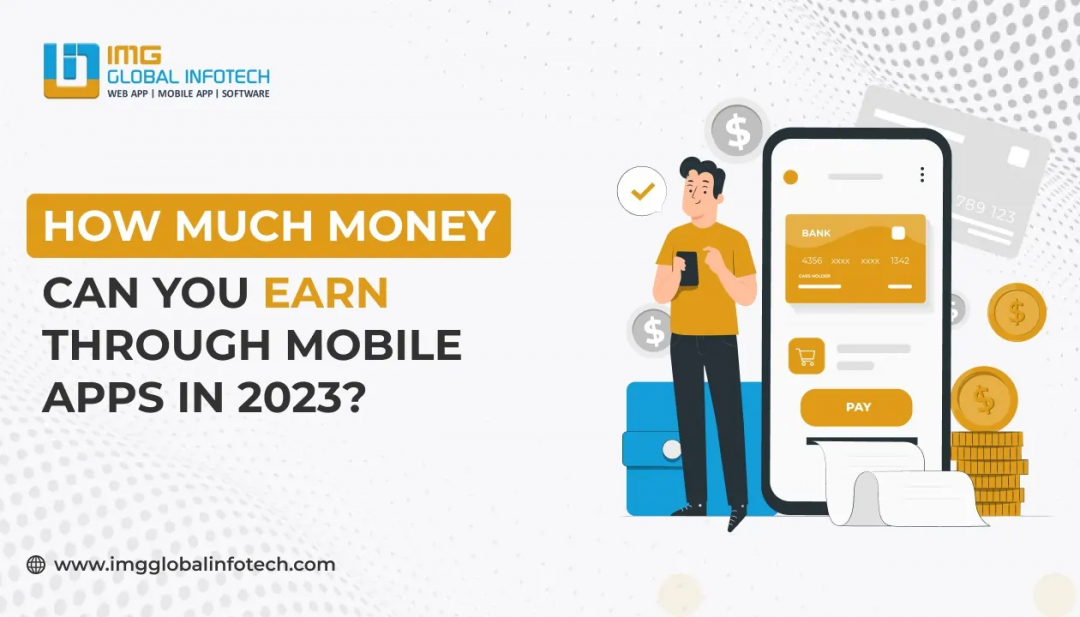 There are significant opportunities for firms to earn millions of dollars through mobile application development services. However, not every mobile app generates an equivalent amount of revenue from the Android and iOS markets.
Even though the procedure for developing money-making mobile applications is identical, not every company is able to receive billions of dollars in transfers to their accounts. Due to this, firms that have not yet entered the mobile market are being faced with inquiries such as "How to earn money from a mobile app?" and "How do apps generate revenue?" as well as "What are some successful app monetization tactics for a company?" and similar ones. In this essay, we will address these queries.
However, before we look up the answers to these concerns, here are some facts about app development and revenue-generating apps that you might find interesting:
Must-Know Current App Monetization Market Statistics
According to a poll from July 2022, there are more than 2.65 million apps available in the Google Play store. Additionally, research indicates that by 2024, gaming Android apps will dominate the market, accounting for over 70% of all app income in the Google Play Store.
Regarding the App Store for iOS-based applications, there are more than 2.18 million apps available on the marketplace as of the second quarter of 2022. In comparison to the prior quarter, the total app revenue has increased by 5%.
An estimated 36.8 billion apps were downloaded from the Apple Store and Google Play Store combined in the first quarter of 2022. This indicates a 2% rise from the prior quarter.
In terms of app monetization statistics, 25% of US-generated app revenue comes from ads, whereas just 8% of US apps are monetized through premium apps (video ads, pop-up ads, display ads, etc.).
In-app advertising revenue is anticipated to grow by about 4% between 2021 and 2022. Additionally, between 2021 and 2022, in-app purchases are anticipated to rise by 8.4%. The aforementioned data shows that there is fierce rivalry in the market for app revenue.
In such a situation, you would undoubtedly want to avoid having your business app fail on the market. This is probably why you should focus on the appropriate factors before developing your company's application as your top priority.
So, let's explore the factors you should think about before investing any time in developing money-making apps.
Things to Take into Account Before Creating Money-Making Apps
It's crucial to take the time to examine a few variables before investing in designing and building your app. Even though you can do your own research, it would be ideal to get technical advice from a reputable mobile app development business or industry professional who has the inside scoop on developing profitable apps.
Before actually constructing your app, be sure to take the top four elements stated below into account when keeping an eye out for these variables.

1. Use of the app
You must be aware of the type of your application before selecting one of the monetization models. What problems does your application address, and how?
The goal of the app is crucial when considering how applications make money. To learn more about the purpose of your app, focus on the following concerns.
What issue does your app aim to solve?
What software development services are necessary to create a profitable app?
What potential effects might your app's monetization have on the market?
How will the app help customers and meet their needs, furthermore?
You can choose the best monetization strategy for your application, such as subscription models for service and content applications if you have a clear understanding of its intended use.
2. The target market
The target audience has a role in defining how apps might generate revenue. It's crucial to choose a monetization approach that won't waste their time when developing a mobile application for business users. Similarly, it is a good idea to provide a few solutions and features for free while developing an app for children.
Before beginning any plan, it is important to evaluate your target audience in order to properly use app monetization tactics to create an online income. Who are the intended recipients? What are they looking for? The sum that they'll pay? Simply put, for them to make purchases, your users need to be aware of the true value.

3. A study of competitor's business
Making a decision regarding how to monetize an app requires conducting a competitive study for your mobile app idea. The insights help in gaining an understanding of the methods that competing applications on the market favor and the total earnings they have made. Decision-making eventually benefits from this.
The fierce market competition and competitor analyses go beyond an application's highlights, functions, and design. You can find the monetization business strategy for your application without much difficulty if you conduct a thorough investigation and are aware of your competition. All you have to do is reflect on specific issues, such as how much money your rivals are making. Are their models reliable? Is there any opening that you could use to your advantage? Additionally, a strong marketing strategy for your mobile app development will speed up your advertising and sales.

4. Innovation
Your choice of technology not only improves the user experience and distinguishes your app from the competition, but also increases revenue from mobile apps.
A typical commercial mobile app monetization platform arrangement, for instance, only gives developers 70% of the money users pay for a mobile application. A blockchain-based application model, however, gives users 85% of the app's overall profit share.
Now that this has been addressed, let's move on to exploring other strategies to consider how to monetize apps.
Consider These Six Mobile App Monetization Models
The pricing model you select for your application affects how money-making apps work. Therefore, it's crucial to be knowledgeable about all the viable options for monetizing your mobile apps. Several of the significant ones are covered below:
1. In-app marketing
The application can be downloaded and used for free, but you can still make money by getting users to interact with the advertising that is shown in the app. The income model for in-app advertising has been examined and determined to be successful.
The model covers all types of ads, including native ads, text ads, interstitials, banner ads, and video commercials. How much money are app ads making? The average revenue per impression may range from $0.10 to $10, depending on the type of advertisement.
Advantages of in-app advertising
creates a target market
faster outcomes
good augmentation for the intended audience
Drawbacks of In-app advertising
greater market share of rivals
Low audience participation

2. Freemium model and in-app purchases
Freemium is the main option to consider when considering how to monetize an app without ads.
The use of this application is unrestricted. The smartphone application, however, will charge consumers a fee if they want to purchase a wide range of virtual elements. It includes additional lives, ad blocking, premium content in-app purchases, and in-game currency.

Advantages of In-app purchase
larger user bases since people can try the app before buying it.
The app provides maximum revenues and higher returns when properly planned.
Drawbacks of in-app purchases
Fees charged by the App Store (i.e. 30%) must be paid by the app within the in-app purchases.

3. The "Software-as-a-Service" subscription model
A subscription model is a different approach that is suggested as a means of app monetization.
In this case, consumers are requested to pay a weekly, monthly, or yearly charge in exchange for a certain service rendered by the mobile app development company. This kind of business and monetization strategy is frequently advised for cloud-based services and apps that rely on music and video content, including Spotify, Google Music, and Netflix.
Notably, just 5% of prosperous app developers rely on subscriptions for revenue.
Advantages of the subscription model
draws a lot of free users
You can keep free users in the app with limited features even after they cancel their subscription.
Drawbacks of the subscription model
Determining how much material you can provide for free takes strategy.
4. Sponsorship
Sponsorship is another way to make money from a mobile app. This method, which is generally integrated with applications that already have regular users, works effectively when communicating with brands in the same market niche.
When discussing "How do mobile apps make money" using this method of monetization, there are two main points to consider -
Divide profits from the mobile app equally.
Decide on a monthly sponsorship charge.
For instance, in order to succeed in the market, Weather Channel applications and similar companies rely on this monetization strategy.
Advantages of the sponsorship model
Increases public awareness of your business app idea
Consolidates your professional business.
exposes the appropriate users to your app
Drawbacks of the sponsorship model's
creates disputes if not done properly
To attract sponsors, you must possess great networking and marketing abilities.
5. Crowdfunding
One of the successful strategies for monetizing mobile apps in 2022 was crowdfunding, an alternative funding approach to take into account.
You can raise money and take necessary marketing actions by trading your app concept or releasing an MVP on websites like Kickstarter, CrowdFunder, Indiegogo, and Fundable.
As an example, the Hello Earth video game in 2017, which featured a well-known cat character, brought in $148,000.
Advantages of crowdfunding
The simplest way to finance your app without paying anything upfront
The reaction of your audience can be evaluated.
Customers may turn into your investors as a result.
Drawbacks of the crowdsourcing model
Building and presenting your project takes a lot of work, and the process is not simple.
Project failures could harm a company's reputation.
6. Affiliate links
This is a different kind of sponsorship where you negotiate with several interested parties and include their reference links in your application instead of giving exclusive advertising rights to one organization. This is a respectable method to increase your app revenue if there isn't a wealthy rival on the market who is willing to cover your costs.
Now that you are aware of how apps make money and the various aspects to take into account when examining how much an app makes, let us conclude by learning how to choose the finest app monetization strategy for your business and learning about impending developments in the mobile app sector.
How To Select The Most Effective App Monetization Technique For Your App?
A crucial piece of the puzzle that determines the success of your business is selecting the ideal blend of monetization tactics for your app to generate revenue. But don't worry; this viewpoint will help you through the decision-making process.
1. Building a funnel that directs users to your monetization strategy
You can build a funnel that converts your visitors into app revenue once you've determined your target market and user personas. For a language learning app, for instance, gaming elements, micro-challenges, and daily quizzes might be extremely popular. Once your users are engaged, you may make these features more complicated and entice them with money.
2. Selecting the platforms that work best for your app
A seasoned mobile app development firm would recommend an app domain where your target consumers are most likely to work. Having said that, you must consider the relative costs of developing an iOS app and an Android app while selecting the best platform.
Most of the time, firms create profitable apps for both platforms to ensure they reach their whole target market.
3. Making use of native extensions
Use native strategies if you can expand your application, such as by adding extra levels to a gaming app or audio lessons to a learning app. This suggests that the free and open-access basic version of your program is possible. Additionally, you can offer enhanced functionality via an in-app purchase or subscription model.
4. Taking into account local aspects when pricing
Consider local elements that have a significant impact on your app's revenue when deciding on your price structure for in-app purchases, subscriptions, or funding. The cost of competing apps, variations in the cost of living, and local pricing strategies of your rivals can all have a significant impact on how much money your app makes.
5. Using statistical analysis to make your model effective
Analyzing your user data and tracking app metrics are two very important things to take into account. To create sound and long-lasting selections, you must comprehend their purchasing habits, average income per user, new and repeat customers, etc.
Any sort of app monetization approach will have some effect on the user experience. Keep your app's user experience at the highest level because the app's monetization strategy is computed depending on the number of active audience members.
The future of business mobile app creation and monetization
Now that you are aware of how apps generate revenue, you must be familiar with the future of mobile app development. Business mobile apps have made considerable money over the years, and this will undoubtedly continue in the years to come. Although gaming apps generate billions of dollars annually, generic apps continue to make millions and thrive in the market. The technology developments that every company must incorporate into their apps to stay ahead of the competition are augmented reality, artificial intelligence/machine learning, and virtual reality.
In conclusion, there are a plethora of ways that an app might earn money after being live on the stores. All you have to do is review your options and pick the best one.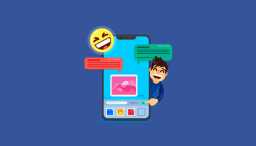 Looking at the current world, we can undoubtedly say that increasing competition in the social media industry is cut-thr...
Mohit Mittal
Jun 29, 2023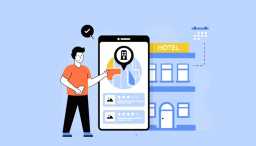 The businesses are flourishing in all industries, including the tourism industry who have digitised in the previous deca...
Mohit Mittal
Jun 06, 2023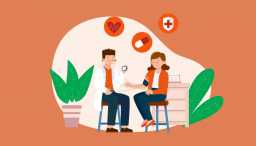 Covid-19 has absorbed most of the worlds healthcare resources and presented new challenges that the industry needs to so...
Mohit Mittal
Jun 05, 2023