If you have not been living under a rock, you have been an active user of an eCommerce website. What started as a wave has now become a tsunami in India. An estimation suggests that millions of eCommerce websites exist globally. No wonder people like to shop online. It gives us enough time to deliberate our decisions. One can also compare the prices to other websites and make the most economical decision. Who knew back in the 90s that one could shop everything possible within the comfort of your home. If you have been planning to start your platform, then this guide will help you navigate the nitty-gritty of the sphere of eCommerce app development.
Why the boom of eCommerce?
Everybody knows that eCommerce is a successful business. Here is a list of the few reasons we think it has become so:
The accessibility and the penetration of the internet in India have made this phenomenon possible.

Shopping online is more accessible and affordable than offline shopping.

The product's reviews are available for the consumer to make an informed decision.

The consumer can save time since there are no long queues.

Online shops are open 24/7 and therefore don't have to wait to continue shopping.

Online tracking allows transparency to the customer.

One can shop online and need not worry about breaking social distancing norms.
The seed for any business: the product
There are two types of people who enter this industry—one who wants to expand their existing offline business or one who wants to start from scratch. If you are the former, the product should not concern you. But for the latter, the first step of the business journey is to figure out your product. Our advice would be to start with a single product and then branch out to different products. Amazon and Flipkart both started by selling books online. Slowly they diversified their catalog. This step is crucial since the market you would enter, the target clients, and the sales would depend on your product.
"Related Blog- Why Your Business Needs A E-commerce Website?"
A deep dive into the ocean
Researching the market and your competitors are the next steps. Here are a few factors you should keep in mind when researching your competitor and the market:
The market should ideally be under-saturated. There should be enough customers for you to serve.

Your competitor's failures and successes can be your guiding path. You can avoid the mistakes they made. Their successes can help you assess what works in the market and optimize that for your own business.

When researching the market, look for the early adopters who would be willing to buy your products. Exploring early adopters is critical for your marketing and sales efforts since you don't want to waste your budget. Once the early adopters like your product, they would automatically spread the word of mouth of your product.
Setting up your online real estate: eCommerce app development
Once you have armed yourself with the information, you can start working on the most crucial part of the business. eCommerce app development is the make or break of your journey. You need to keep the user experience and journey in mind. Smooth eCommerce solutions can determine whether a user will buy from you or not. Due to the shortening attention span, consumers do not like a slow-loading website. Therefore, a competent mobile app development company should be a part of your eCommerce app development.
Ecommerce app development is very similar to setting up an offline shop. So it would be best if you keep these essential pointers in mind when looking for a company for your eCommerce solutions:
The company has been a part of other

eCommerce

app development projects.

The

eCommerce

app development projects should be of high quality.

The company has strong designers that understand how a consumer behaves online and can tailor-make an app for you.

The

eCommerce

solutions should be available for both android and iOS. The majority of Indians use android, but the urban elite uses iOS.
"Related Blog- The Ultimate Checklist for Best eCommerce Website Design"
An endnote
We hope that the blog helped you gain clarity. We want to end by saying that starting your business and following your passion is tricky. It is highly risky too. But the significant gain in life only comes with high risks. However, while choosing a custom mobile application development company, you must take minimum risks. The backbone of your business should not suffer due to the incompetence of the eCommerce solutions they offer.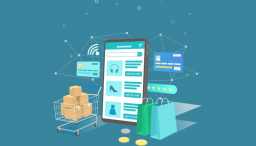 Are you looking to expand your business online but stuck because you have no idea what features to focus on for your eCo...
Nick
Dec 29, 2022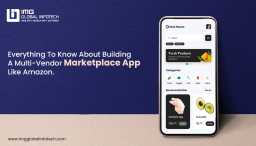 The buzz of online shopping is growing at a rapid pace, in this digital era, the online marketplace has become a top-not...
Nick
Apr 09, 2022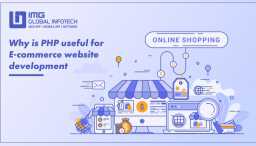 Ecommerce websites include selling, displaying, and merchandising products online. E-commerce site owners get the benefi...
Nick
Oct 16, 2021