Top Checklist for Best eCommerce Website Design
eCommerce designing has become an important aspect, and eCommerce sales are soaring high every year. There are several factors like customer services, trustworthiness, return policies, shopping costs, brand recognition, and product quality that determine the entire success of the eCommerce website.
User experience is the primary factor to build the best eCommerce sites, and it also provides complete satisfaction to the customers. The best product websites with product detail page design, and product page design, will make the customers come back each time to your product again and again.
Walmart, Amazon, and other popular eCommerce brands utilize the importance of the eCommerce website development practices to provide the best factors that the customer needs. Let's check out the best eCommerce website checklist for creating an excellent eCommerce website design.
Responsive Website
Make sure your website is responsive when you design your eCommerce website. Many types of research state that 70% of users use their smartphones to purchase their favorite products.
Cart Icon and Checkout Button
Make sure you have a cart or basket icon displayed clearly on every page of your eCommerce website. It will help the customers to purchase the product easily wherever they are on your eCommerce website. Apart from that, your checkout button should be visible to make purchases.
Search Bar
A good eCommerce website design should have a search bar at the top on every page of the website. The search bar will help the user to find their preferred product on your site. It's a better idea to provide suggestion terms related to their search terms, which would be an added benefit.
Navigation Menus
To find the various product categories, you need to provide a clear navigation menu on your eCommerce website. Ensure you use simple terms to segment your products so that users can find their preferred product easily.
Contact Information
Don't forget to add the contact information displayed on the top or bottom of each page. It helps to decrease buyer anxiety and also provide an assurance for the user that they can contact you for any queries.
Consumer Confidence
Maintaining consumer confidence is more important as cybersecurity is the first thing every online shopper looks for in an eCommerce website. Make sure you have different pages like customer testimonials, privacy policy, delivery information, why shop with us, and return policy on your eCommerce website. You can link this page internally or provide a link in your footer in a clear manner.
Big Brand Logo Matters
Ensure to include the logo of big brands that you sell in possible pages of your website. It provides the customer with what products you are selling and adds prestige and authenticity to your brand.
Calls to Action
Your call to action will make the visitors explore your site. If you are up with a promotion or sale on selected products, make sure to include attractive calls to action to make the visitor check more about your products. Make sure the calls to action are relevant to the sales you are making.
Emotionally and Visually Appealing Photographs
Images play an essential role in the eCommerce website. Invest in professional photography that makes your customer emotionally attached to your products.
Recommended for You, Featured Product, and Top-selling
The above three options will help visitors pick their required ones rather than search their products from a diverse range of items on your eCommerce website.
Include Images to Top Sellers and Calls to Action
Customers get attracted easily by visually appealing images. You need to provide high-quality photos of the product you are selling and the calls to action.
Category Introductions
Based on your industry, provide category introduction in a simple and precise manner along with relevant, high-quality images. It helps in enhancing customer engagement.
Availability of Stocks
Ensure to list the number of stocks available for the products that you are registering.
Sorting and Filtering Functions
Add a sort and filter function to your eCommerce website development. It helps your visitors to check out the product quickly based on their requirements.
Highlights Customer Favorites and Best Sellers
Customers prefer products that have higher sales and better customer rankings. So it's good to highlight the products that have a more elevated amount of sales and excellent customer ratings.
Customer Review Scores
The customer reviews scores help visitors recognize the product with higher ratings and social proof.
More focus on Add to Basket and Buy Buttons
Don't forget to follow the 3-second rule. Design the "Add to Basket" and "Buy" buttons with bright and bold colors to make it visible to the customers.
Add to the Wish List Button
Do not make the "Add to Wishlist" button more prominent than the "Buy" button, but you need to provide the customer a chance to add the product to their wish list and come back later to purchase them.
Product Photos and Descriptions
Make sure your product descriptions are relevant, attractive, and precise as possible. Display product images from different angles to get a complete overlook of the product you are selling.
Video Demonstrations
Adding video demonstration that will help customers to know about the product transparently.
Estimated Delivery Date
You need to provide a rough estimation of when the product will be delivered to the customers. Provide them with an estimate when the product is on their doorsteps by showing an estimated delivery date and time.
Return to Shop Button Matters
Do not forget to include the "Return to Shop" link in your eCommerce product page. Customers would feel about returning the items in the carts to the shop and browse more products to purchase more items.
Delivery Options and Payment Mode
Provide customers with every delivery option available. Customers sometimes prefer products to be delivered instantly rather than after some days. In this case, you need to provide delivery options if the products will be delivered on the same day or the next day. Provide them with every significant payment mode option, like net banking, UPI, debit card, credit card, PayPal, Paytm, and more.
Security Badge
You need to have a security badge or SSL certifications to indicate to customers that your eCommerce website is safe for purchase. Just like AML screening for business that helps detect and report potentially unwanted activity to money laundering and terrorist financing.
The above eCommerce website checklist will help optimize your eCommerce website design for conversions.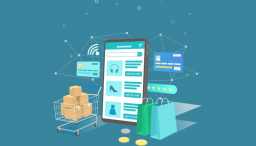 Are you looking to expand your business online but stuck because you have no idea what features to focus on for your eCo...
Nick
Dec 29, 2022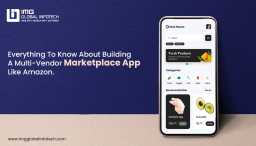 The buzz of online shopping is growing at a rapid pace, in this digital era, the online marketplace has become a top-not...
Nick
Apr 09, 2022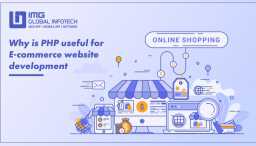 Ecommerce websites include selling, displaying, and merchandising products online. E-commerce site owners get the benefi...
Nick
Oct 16, 2021