eCommerce is the future. If it wasn't apparent before the pandemic, it is obvious now. Millions of people make decisions online. They surf through the internet, compare prices, look for coupon codes, and make a purchase decision.
It makes all the sense in the world to enter the eCommerce landscape. And we are here to help you along. We will discuss the top nine facts about the eCommerce space that will help you make smarter choices in your online business. Accordingly, an eCommerce development company will help you make necessary changes.
Top 9 Ecommerce Facts & Trends 2021
#1 Online Shopping Is Growing Fast
Online shopping gives shoppers the time to deliberate and make wise decisions. They have ample time to consider all the options and then make a decision.
With the faster internet and safety protocols in place, online shopping is convenient and easy. Thus, online shopping is on the rise and is not going to stop growing anytime soon.

#2 The COVID-19 Effect
During the pandemic, it was unsafe to go out of the house for the most basic and mundane tasks. Thus, many tried out online grocery shopping. They were delighted with the service and continued using it. The convenience of the service was unparalleled.
The above example was just one instance of how COVID-19 affected sales of one niche in eCommerce. The COVID-19 effect on online shopping was positive for the industry.
#3 Mobile Shopping Is On The Rise
Our devices became smaller and faster. Thus, we were able to browse the internet all the time irrespective of our locations. With the application notifying us of any flash sale or special offers, we jump on every sale. Thus, the rise of mobile shopping is understandable.
#4 New And Young Consumers Are Making Waves
The millennials and GenZ grew up with the internet being a significant part of their lives. Thus, their entry into the workforce and rising spending capacity had urged them to make purchasing decisions online. Since they are familiar with the technology and trust the reliability of the internet more than the older generation, they are responsible for the majority of online purchases. Thus, catering to their needs and reaching out to them via their communication medium is a suitable way of increasing your online sales.

#5 Pay Attention To Social Media Presence
We discuss the importance of young shoppers and the need to reach out to them via their choice of communication. That medium is none other than social media platforms. With a plethora of social media platforms and content formats, brands are increasingly spending resources sharpening their social media presence. Your brand's online presence is crucial to your success.
#6 Environment Affect Purchasing Decisions
There is a rise in awareness regarding the environment and global warming. Consumers are thinking about their carbon footprint and trying to make conscious and environment-friendly decisions. Thus, they are opting for environmentally conscious businesses. Therefore, you can make necessary changes and become an environmentally conscious business. It will become a USP and also save the planet.
#7 The Desire To Shop With Independent Businesses
Apart from environmentally conscious businesses, consumers also prefer home-grown or independent companies. If your business is small and independent, you can highlight that and attract more clients.
#8 Augmented Reality Is Helping Consumers
Won't it be wonderful to see how a product fits in your lifestyle before buying it? Well, the augmented reality technology is helping consumers to identify just that. For instance, if one wants to see if the couch will match their interiors, they can use their cameras to see for themselves. If you have a similar product, you can talk about integrating an AR function in your app with your eCommerce development company.
#9 Personalization Works
We love personalized gifts and products. It makes the experience intimate and better. Thus, it should come as no surprise that personalization increases sales. Even personalized subject lines of business newsletters have a more open rate. Therefore, you can use personalization in terms of receipts, newsletters, etc., which will help your business grow.
Conclusion
We hope that the above facts helped you understand the current consumer scenario in the eCommerce space. You can accordingly make changes to your website by partnering with a competent eCommerce web development company.
We would also like to state that you don't have to abide by each suggestion in the blog. Pick and choose what suits your business and brand. Each brand is different and requires a different approach.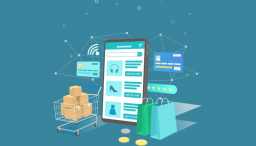 Are you looking to expand your business online but stuck because you have no idea what features to focus on for your eCo...
Nick
Dec 29, 2022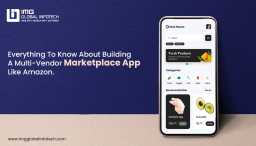 The buzz of online shopping is growing at a rapid pace, in this digital era, the online marketplace has become a top-not...
Nick
Apr 09, 2022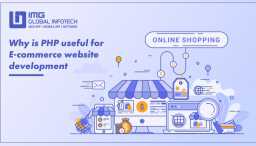 Ecommerce websites include selling, displaying, and merchandising products online. E-commerce site owners get the benefi...
Nick
Oct 16, 2021