For consistently increasing the graph of business to new heights it must possess two things, first reaching new customers with steady rate and second effectively communicate, interact with the existing ones. And if you are running an offline business then surely you already aware of these two requirements that company growth is not accomplished easily without winning the hearts of both new as well as existing customers. In accordance with that, if you want to create an online retail store, you will need an eCommerce website of your offline business you can win both hearts and minds of your customers at the same time, which is the ultimate pathway to profits.
As we already know that today's worldwide web is no longer just limited to finding information, sending emails, or connecting with people but it is expanding its reach by offering services and products at customer's doorsteps. In such a scenario where more and more buyers prefer making most of their purchases online, an eCommerce website development of your business is the need of the hour. Thus, if you want to hit the bottom lines of your business you must get in on the action.
Want to grow your business online? Here's why you need to integrate an e-commerce website as part of your business model-
1. 80% Of Web Population Has Made A Purchase Online -
"You can't wait for customers to come to you. You have to figure out where they are, go there and drag them back to your store."- Paul Graham, Y COMBINATOR
People are going online, they are leaving the traditional way of shopping from bricks and mortar stores and started purchasing online. Hence in order to sell your products and to earn great revenue, you can't wait for them to come to your store. You have to do what your competitors are already doing by allowing your customers to purchase your offered products and services when and where they want.
2. Wider Audience Reach –
An E-commerce website allows your business to sell you're offered products and services to your online customers all over the world. These websites break the barrier of the geographical location of the business and offer you a vast spectrum of audience and hence the possibility of better overall sales.
3. Purchase Decisions Are Influenced By eCommerce -
"A searchable and convenient catalog that makes purchasing easy, with plenty of product reviews to encourage that sale. "
When customers prepare their mind to purchase something, they start by searching it on the internet. And as you already know that your website is your online showroom, where your customers can easily check out your offered products and examine all the reasons that it is right for them. Now imagine that if you had an e-commerce website then the same product was just a few clicks away from being theirs and you'll get money for it without physically opening or going to your store. A well-managed, eye-catchy eCommerce website can influence your customer's purchase decisions, by showcasing your products and offered services at your best you can get great revenues.
4. E-commerce Provides Convenience –
"eCommerce means you can fit into your customer's busy lives, allowing them to shop the products where, how, and when they want"
Interested customers can browse your entire product gallery just by lying on the bed watching a movie. You can also sell them recommending products that relate to the ones they are browsing. An Ecommerce site saves customers' time, makes price comparisons easy, offers a wide variety of items to purchase, and also vanishes the headache of fighting through crowded stores. This facility which is combined with a quick payment, checkout, order tracking, and quick shipping process wins the heart of customers.
5. Search Engines Help You To Gain New Customers -
"Everyone knows what search engines are. But relatively few know how to use them effectively." — Marc Ostrofsky
One of the main factors in the success of one's business is located. If you're brick and mortar store is not in a good location, your revenue which directly depends on the visibility of your business will never beat your expectations. Besides that, an eCommerce website offers you prime locations with less trafficked areas. With search engines, you can forget the stress of your business location which is affecting your sales and revenue directly, because here your skills to rank in searches engines determine how noticeable your business is. Potential customers, who haven't driven past your stores or heard about you from someone else, have the ability to find you online. Every day someone is searching for something relevant to your store's products and an eCommerce site gives you the ability to get found by and sell your products to them directly through the web.
6. Store Promotions Becomes Easy with Ecommerce -
On big festive days or on some special occasions every store has certain promotions to do and they hunt for ways to spread their hottest deals, offers to everyone. In that case, your eCommerce site will act for you as your free promotional partner to market your special deals. These online promotions will help your business flourish both in short term with big sales margins and for the long term as you encounter new customer sign-ups giving you the chance to approach these potential customers later for new deals.
7. E-commerce Can Expand your Brand Name-
"When people use your brand name as a verb, that is remarkable."- Meg Whitman, President & CEO. Hewlett Packard
Initially, when today's big names of the eCommerce market such as Flipkart, Myntra, Amazon, Snapdeal, Paytm, Jabong, ShopClues, eBay, etc was started they were just viewed as a normal super store selling their products online rather than a serious online store. At that time nobody would have even thought that buying and selling online will become so easy and trend in the World. After their huge sales, these sites along with the product they sell become the brand itself.
8. The Ability To Earn on Holidays As Well-
"If you make a sale, you can make a living. If you make an investment of time and good service in a customer, you can make a fortune" – Jim Rohn
With your 24*7 running an eCommerce website, you'll give your potential customers the opportunity to purchase from you not just during regular hours but throughout the day and even night. Whether it is Sunday or a national holiday, your e-store is always open for your customers. This will help you to increase your customers and make more sales.
9. Boost Conversion Rates-
"Profit in business comes from repeat customers, customers that boast about your project or service, and that bring friends with them."- W. Edwards Deming
No matter how popular your brand is, if your conversion rate is low, then profits will below. Having an eCommerce website helps you to increase your conversion rate since people get a chance to immediately buy from you rather than wait to visit the store.
10. Easier to set up-
An eCommerce platform is definitely much easier to set up and run than an actual physical store. There are many good website development services providers which can easily do this task for you at reasonable rates. It is not just easier but also a lot cheaper.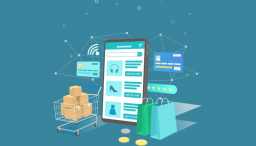 Are you looking to expand your business online but stuck because you have no idea what features to focus on for your eCo...
Nick
Dec 29, 2022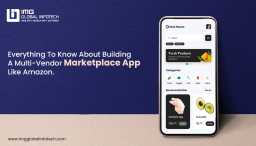 The buzz of online shopping is growing at a rapid pace, in this digital era, the online marketplace has become a top-not...
Nick
Apr 09, 2022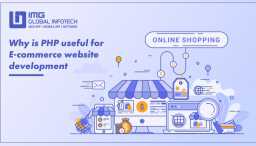 Ecommerce websites include selling, displaying, and merchandising products online. E-commerce site owners get the benefi...
Nick
Oct 16, 2021