MOBILE APP
10 Best Real Estate Application For Buyers & Sellers In 2023
List of the top 10 real estate applications designed to empower both buyers and sellers in 2023.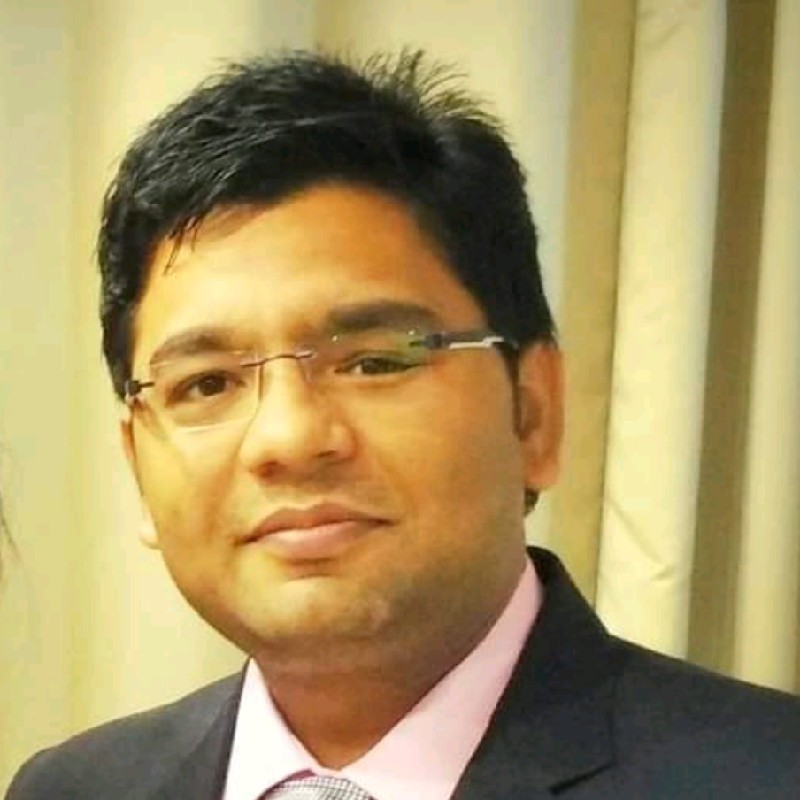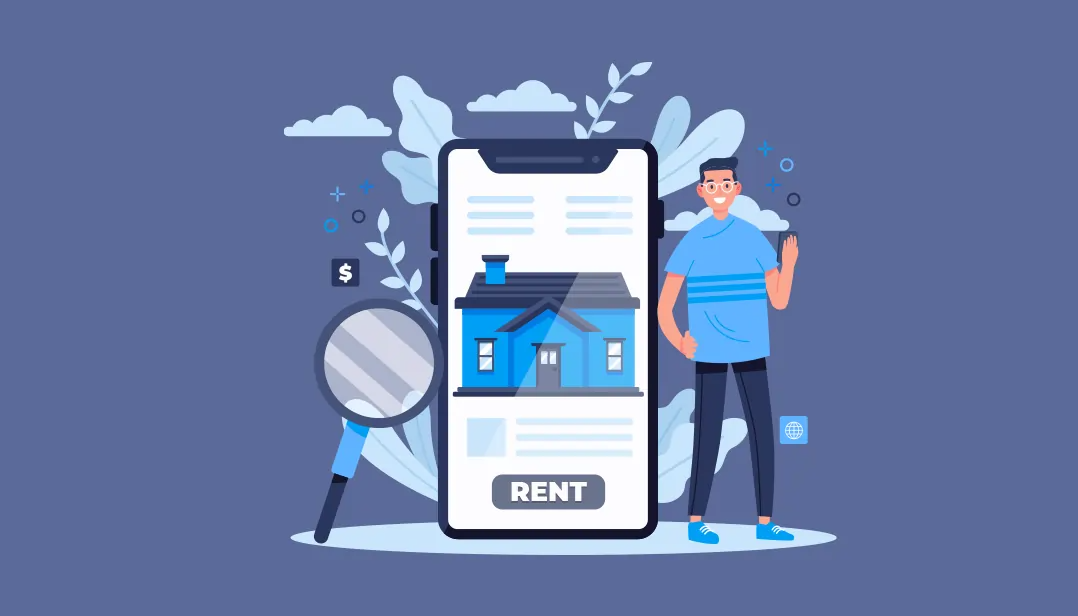 Are you seeking to establish a real estate app business, or are you seeking the top real estate app to help you sell your property online?

What if both queries have the same response and there is no secret information that, in fact, there are real estate applications that you may use as a resource? Millions of customers have downloaded these mobile applications, where they can locate acceptable possibilities for selling or buying their properties.

Real-estate mobile app development is about to take off because of the rising desire for innovative solutions. The majority of the major brands are developing the best property buying app integrating AI and ML. The industry ceased during COVID-19, but it is now flourishing. The market has a healthy cash flow, and there is interest in both purchasing and selling real estate.

Let's examine the numbers in further detail and for greater comprehension of apps for houses on sale.

The top real estate apps globally generated $9.5 billion in US dollars in income last year. With a CAGR of 4.8, this figure is expected to rise to $14.6 billion by 2030.
Worldwide real estate investment in 2020 was $259 billion (EMEA), 404 billion (America), and $62 billion.
Real estate revenue in the USA is anticipated to increase by 3.71% per year to USD 369.90 billion by 2022. (CAGR 2022-2025).
Top real estate and housing app installations totaled 23 million in the first half of 2021.
Zillow is an excellent software that accounts for 44% of all real estate apps used in the market.

How Apps that Sell Houses Can Be Beneficial to You?

You must find a creative strategy to accelerate business growth if you operate a real estate company or work as a realtor. Real estate application development is the best course of action. There is a big need for contemporary apps in the real estate sector to meet customer missions for housing or property.

It is a fact that the intense rivalry in the real estate market was sparked by the enormous demand for buying and selling properties. That is the primary driver of technology advancement in the real estate sector. Big real estate houses or business owners anticipate using a mobile app for houses for sale to gain an advantage over the competition. The people used to accept or give their property for rent in addition to purchasing and selling. The mobile real estate app is a fantastic tool for forging deep connections with clients.

Here are several justifications for the need for or potential benefits of a real estate app for your firm.

Improve Decision Making

Making decisions is essential for any firm in this world. You can get your business where you want it to go with better decision-making. A beautifully designed mobile app is now available to help you deftly respond to your client's inquiries. When clients contact you to buy or sell something, you can use an app to decide how to use it to offer the optimal user experience. You can choose how to utilize an app to provide the finest user experience when clients contact you to buy or sell a property.

Increasing Growth

Every company aspires to grow or accelerate its growth. A great tool is a smartphone app. The ideal illustration is if you have a team that deals with clients, they may exchange all the information and gather the requirements for company needs. Customers, on the other hand, can quickly contact your staff with any questions.

Improved Brand Image

Given that the real estate market serves millions of consumers, brand promotion is an essential activity for businesses of all sizes. Making a brand image is a difficult effort, given the abundance of service providers on the market, but with the aid of a mobile app, it is made simple. The mobile real estate application can help you directly market your company.

Commercial Expansion

Prior to the technological revolution, it was difficult to locate clients or get in touch with service providers. The real estate app currently serves as an essential link between clients, agents, and property owners. A direct consumer contact is an option for the company or vice versa.

Operating Effectiveness

Achieving great operational efficiency is one of the biggest barriers for businesses. Herein lies the need for a real estate company mobile app that may assist you in resolving problems and achieving operational effectiveness.
The top ten real estate applications for buyers and sellers will now be launched.

Top 10 real estate applications for buyers and sellers in 2023:

This article can be of great assistance to you if you're looking for the best real estate apps for buyers and sellers. As a business owner, you may look to these applications and narrow down your research for the top 5 real estate apps to learn what has to be done and what features can be added to create a good real estate app. These are the must-have real estate apps when you're a beginner and want to learn more about the process and features to add.

1. Zillow

A real estate app like Zillow is a top real estate app when it comes to looking for a property in the USA for buying, selling, or renting. It is the app that receives the most traffic in the US. Zillow makes it easier for landlords to find tenants and collect rent online. Images of the property's inside, and exterior may be posted by the owners. Messages can be used to communicate with landlords, tenants, or top real estate agents.

2. Xome's Real Estate

Family houses, townhomes, apartments, and condos may all be easily found using Xome's property search platform. Virtual property display, where you can virtually tour the property before renting it, is its standout feature.

3. Deal Check: Real Estate Analysis

It is one of the significant tools for analyzing properties and was created with real estate investors, brokers, wholesalers, and other professionals in mind. The new features make it simple to calculate property costs or rental costs. From a business perspective, it is appropriate for small, medium, big, and independent contractors. Its foundation is the BRRRR principle, which stands for "purchased, rehabbed, rented, refinanced, and repeat."

4. Bigger Pockets
A different kind of software that offers a variety of tools for real estate education is the one with the larger pockets. There are articles to read, videos to watch, and podcasts to listen to here. In addition to the reading content, there are various deals regarding real estate listings. Additionally, you can contact the agents using this site.

5. LoopNet Realty

For both tenants and investors, LoopNet Real Estate is the ideal choice. Using the app, you can quickly find both residential and business properties. It makes it easier for consumers to do in-depth searches where they can access videos, high-resolution photos, listing information, and other data.

6. Dotloop

One of the top real estate apps, it serves as a platform for increasing productivity. Transactions are accessible to users at all times on any device. For agents, brokers, and clients, the Dotloop is an excellent choice. E-sign, transaction management, productivity solutions, and many other features are some of their benefits.

7. Redfin Houses for Sale & Rent

Redfin is a one-stop shop where purchasers, sellers, and real estate agents can buy, sell, and rent out apartments. Users can look up homes for sale using MLS listings. The home's age, style, condition, lot size, vistas, and access to the water are all information that the property owners may simply convey to potential buyers. Its specialty is that listings are updated every 15 minutes.

8. Houzz Pro

One of the programs created specifically for companies in the real estate industry is Houzz pro. Additionally, it is accessible to end users who may utilize it effortlessly on the Android and iOS platforms. You can choose from a wide variety of alternatives on its web portal for your property. You can find all different kinds of professions and services, from locating an interior design specialist to general contractors and from furniture professionals to architects. It would be advisable to engage with the best real estate application developer if you want to create an app similar to Houzz.

9. Homesnap

Your next ideal home may be found on the Homesnap portal and mobile app. To discover the ideal house and meet their needs, millions of consumers utilize the Homesnap app and online as their real estate agent. Online, end users can locate and get in touch with a trained representative. Real-time data exploration is one of the app's strongest features.

10. Trulia

Trulia is the sole search engine you should use if you want to find a house in a desirable area. Real-time alerts, bookmarking your favorites, 34 neighborhood map overlays, and custom search features are some of its benefits. The three main sections of the website are Buy, Rent, and Mortgage.

These are the most popular real estate apps for buyers in the USA that give you a precise idea about how you can create your own application effortlessly.
What are the Best Real Estate Apps to Consider?

You have read the information on the best ten real estate apps up to this point. What is the best real estate app? Well, each app has its own unique features. As a result, it can be daunting to tell the best real estate app in the USA for buyers and sellers to discuss in this particular area of the site. Check out what these are.

Rental Home App

These programs were created specifically with renting out houses in mind. Using the app, customers and realtors may connect to find a house that meets their needs. Customers can use different search filters and conduct location- and price-based home searches. This is how you can create the best app to sell the house.

Apps for Real Estate Marketing

The mobile app is the greatest solution if you run a real estate business and are seeking a marketing strategy. You can advertise homes for sale or rent to a wide audience by using a real estate marketing app. It would be advisable to hire a mobile app developer company.

Property Management App

Technology advancements have made it simple to manage properties online, where all information and status is always available on the device you're using. With only one click, you can provide your consumers with information about the property.

Property Management Software

Property management software is the ideal answer if your internal staff needs a way to manage your company. You can handle all the duties and improve operational efficiency with the aid of this software.

Web-based real estate application

If you want the most affordable solution, a real estate web application or web app is the ideal choice. One of the biggest benefits of developing progressive web apps is that you don't have to worry about platforms because they only function with web browsers. It can be used on a variety of devices, increasing the likelihood that it will be used.

What are the Benefits of Apps to Find Houses for Sale?

Mobile real estate market apps have a number of advantages for both users and owners of real estate businesses. These are some advantages you can enjoy:
Simple Navigation: Users of the realtor app can find numerous possibilities to buy, sell, or rent the chosen property with ease.
Broaden Consumer Base: Since brand promotion is fairly simple, a real estate mobile app, platform, or software can aid in broadening the customer base.
Instant Information Sharing: A real estate mobile app makes it simple to share information. Real estate agents may deliver immediate updates thanks to the push notification feature.
Home sale apps along with excellent customer relationships, improve sales are one of the major benefits of development.

The Final Reflections!

The real estate apps in the USA are developing quickly, and the use of technology is expected to propel it to the next level as consumer demand rises. The development of real estate mobile apps is the only effective strategy for meeting the needs of current clients and attracting new ones. These applications aid in the expansion of businesses. These top-10 apps for buyers & sellers in 2022 listed in this blog can be useful to you if you're considering creating a real estate app as well. You can speak with a mobile app development company for the best advice.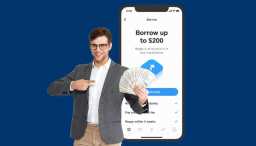 A user-friendly and efficient loan lending app is crucial for B2B success in the rapidly evolving financial technology l...
Dipti Singhal
Nov 27, 2023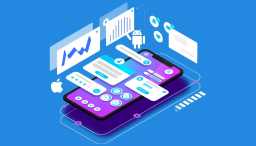 In today's fast-paced digital world, mobile applications have become integral to our daily lives. Mobile apps have r...
Mohit Mittal
Nov 16, 2023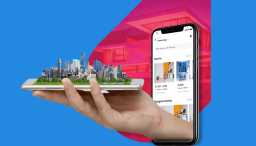 Are you ready to embark on a digital journey through the captivating world of real estate? Imagine having the power to b...
Dipti Singhal
Nov 06, 2023