The years 2020 and 2021 have made us realize that our healthcare systems are ineffective in a global crisis. Not only the developing countries were suffering, but developed countries suffered too. America's handling of the pandemic revealed that even the developed countries aren't equipped to deal with a pandemic. In a situation where the hospitals were overloaded, it caused other patients grave danger. During this distressing time, online pharmacy apps came to the rescue and were able to help these patients. Therefore, if you think of mobile app development, and an online pharmacy app is a great option.
We will discuss the various parameters you should keep in mind in the process of medical app development.
What is a Pharmacy Application?
It is an application used for making medicines accessible to people. This access can mean access to information or even physical access to the ill patient. It can also include applications that allow access to vaccination-related information. The idea of pharmacy apps is to make medical information readily available at people's fingertips. Many variants such apps are also available that let you manage your prescriptions and medicine schedule. Any application makes the life of the user easy. Such apps give users the freedom to make informed decisions and live a life beyond memorizing medicine schedules. Innovations like these make the life of patients and caretakers easy.
Benefits of Pharmacy Applications
The benefits of different categories of pharmacy applications are as follows:
Platforms that only provide information give easy access to medical knowledge.

Platforms that deliver medicines make delivery of medication without stepping out of the house possible.

Media made for vaccination and related information can give accurate information.

If the platform is selling medicines, then the best deals on treatment are available for the consumer.

Some newer platforms make door-to-door health checkups possible for patients who find it cumbersome to go to a physical health checkup.
Some platforms have also enabled saving up the transaction history, making it easier to keep track of the transactions at your fingertips.
How do they function?
An application that only broadcasts information works like any search engine. You enter the medicine, medical term, or vaccine, and voila, you can read and access the information. Some platforms have made it possible to access official medicine portals within the app so that there is the accuracy of information.
If the application aims at delivering medicines, then it works like any other eCommerce app. The process starts with searching the medication catalog and placing the order. For prescribed medication, one has to deposit a prescription. One does not require a prescription for over-the-counter medicines.
If the platform provides door-to-door service, one needs to book an appointment with the expert according to their needs and credentials. Many hospitals have enabled video appointments as well, considering the social distancing protocols. Therefore, the application allows these appointments.
Who uses e-pharmacy apps?
People who are health-conscious use these applications. Patients are undergoing treatment or recovering from an illness. It is helpful for patients suffering from mental illnesses as well since access to them is limited. Due to the taboos around mental illness, medical help is negligible. Therefore, an online environment makes this help accessible to people with the internet. Moreover, certain conditions limit your mobility (physical deformity or psychological illnesses like agoraphobia); therefore, medicines and professional help become complex and cumbersome to access. An online pharmacy makes all of this possible.
Related Blog: Healthcare Mobile App Ideas: Top 10 Ideas for Healthcare Startups
The necessary parameters for mobile app development
When considering mobile app development in the healthcare industry, accurate information is mandatory in these apps. Therefore, the mobile app development company should keep this in mind. Moreover, you should start an online application limited to geographical aspects. Niching down and understanding the market of one city enable you to understand business and how it works better. Therefore, if you choose Jaipur, opt for a mobile app development company in Jaipur.
A mobile app development company in Jaipur helps because the developers working on the app will be familiar with the area and will be able to craft an app better suited for Jaipur.
Experience matters when developing a health-sensitive product, so make sure that the mobile app development company in Jaipur has the necessary experience and expertise under its belt.
We want to conclude by saying that the world will require more and more online pharmacy app and move towards medical app development. This pandemic has taught us to build a robust healthcare system both online and offline.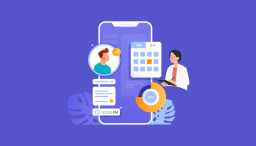 In today's fast-paced world, convenience and accessibility in healthcare services are paramount, so healthcare app d...
Mohit Mittal
Oct 04, 2023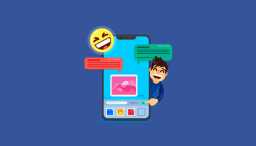 Looking at the current world, we can undoubtedly say that increasing competition in the social media industry is cut-thr...
Mohit Mittal
Jun 29, 2023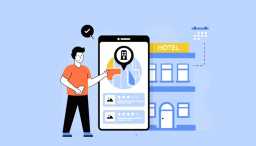 The businesses are flourishing in all industries, including the tourism industry who have digitised in the previous deca...
Mohit Mittal
Jun 06, 2023