It has been visible that the impact of artificial intelligence is a changing tool. Users expect the website to load faster or within two seconds. If your website takes lots of time to load then visitors are expected to leave and they will not come back ever. This is the reason it is mandatory to enhance the user experience. These are the basic standards that should be enrolled in a website to catch up with user expectations. This can be done through one of the best web development companies in Jaipur that possess the required skills and knowledge.
We display the technologies and trends that are changing the structure of web development. Most of the trends are replaced by new technologies which are way more advanced with the motive of enhancing user experience.
Powering Chatbots Through Artificial Intelligence-
AI makes tasks moving more efficiently and simpler to execute. No one can deny that artificial intelligence is fulfilling functional requirements and makes us only accessible to useful data. We can simply say that AI performs all the hard tasks so we don't need to. Chatbots powered through AI reduce customer service tasks manually.
Their requirement is increasing rapidly and it is expected that they will acquire the role of support management as well. Mainly this will help organizations to save resources for hiring and can be utilized for better performance. Virtual assistants will chat with users and this will result in better navigation and fewer human conflicts. They will be performing the tasks of a salesperson by solving queries that are asked regularly.
Progressive Web Applications-
PWA is a tool that allows a website to act like it is a mobile application. PWA is used to take advantage of native mobile app features. That is, users don't need to purchase an app through an app store. It can be immediately accessible through a browser with a search engine query.
The main result of this is loading speed becomes fast and more convenient to use. PWA has a higher rate of conversion than a native features device. It results in higher user engagement and has less maintenance cost.
Applying Dark Mode-
This is a term used to describe a mode which is a light user interface and this is also known as night mode or dark view. It makes the background go dark which is useful in defaulting light on design. Many users are using this mode as screen time is rapidly increasing which can impact their eye visibility.
Dark mode allows users to view the screen for a longer time without worrying about the health of their eyes. It reduces eye fatigue ness and makes the user experience on your website more useful for them.
Voice Search Optimization-

As it has been seen in previous years, voice search optimization has taken a turn and has been enrolled with users such as google assistant or Siri, or Alexa. It has become one of the latest web development trends which have shown tremendous strides. It has been estimated that the market for smart speakers will grow with unpredictable percentages.
Many people are relying on voice search these days and are surrounded by various activities. It can be easily said that voice search is a trend that is becoming popular and it can be applied to increase reachability and enhance user experience. As to build competitive strength many named organizations have applied this tool to cope with trends.
Mobile Pages Accelerated -
Accelerated mobile pages are the most important trend and it will be in the upcoming year. The AMP is used to make the loading of the page faster and to reduce burnout of the loading page. This is also helpful in video animation and video activation as it does not overload when the page is loaded.
The reason for their growing popularity is because they are mobile-friendly and their matter is easily accessible. This is built to let users enjoy web application features without any hurdle. Using AMP to create a successful web application is quite normal and it is delivering seamless results that allow users to spend more time on-site and allows them to rank over the competition.
Final words
The future of web development is relying on new trends that are emerging rapidly. Web development services are not just a simple task, it does include proper analysis of competition. In this era, it is all about enhancing user engagement through delivering a seamless user experience. You can achieve success if your user is enjoying your web application. This is the reason you are expected to follow the above-stated trends.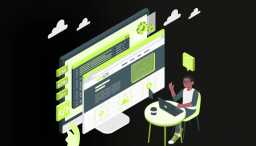 If you wish to have a qualified website that is navigable and well designed and it should contain all the rich-featured ...
Dipti Singhal
Aug 30, 2022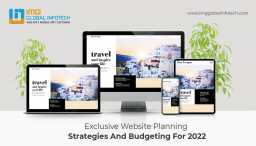 The planning for websites is a crucial part, most companies hire website building companies, and website development com...
Dipti Singhal
Apr 15, 2022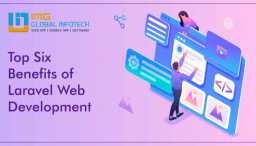 If you plan to revamp your business website and wonder which is the right framework, then in this article, we explain wh...
Dipti Singhal
Nov 09, 2021