Modern technology is upgrading at a greater pace, it is making it a necessary step to bring revolutionary changes in app development. Progressing web apps will lead to growth in future scenarios.
Most organizations are well aware that poor UI/ UX can damage their web application effectiveness. As small business owners are purchasing sites from online stores so the need of building effective applications arises. There are several companies delivering web app development services.
As a web developer, you can enhance the efficiency of client applications by following the latest trends. These often will pave the way for long-term duration and chances of success rate will increase. To engage more users and stay competitive in the market, it is important to follow all the latest trends.
1. Motion UI
This is important to attain the attention of users by getting emphasis on a particular site. It can be utilized to enhance project data and enhancement in logo style and make it more sophisticated. Motion UI is applied to make high-quality and effective apps as it allows to gather better traffic and user management.
Although most of the web animation is used by developers through CSS, it can help them to develop motion in digital products more effectively. This will result in a reduction in development time and cost while delivering the highest engagement and effectiveness.
Website design is not just about pictures, it is related to creative and responsive design. It is extensive research and if it is used in the proper sense then it can lead to a higher conversion rate. It can attract the attention of users in real-time so it is essential to cope up with this latest development trend.
2. Progressive web application
The PWA technology is leading among the top latest trends of web application. This is an application that gets associated with a website and creates a fully native app. This is one of the most impactful trends and it increases the range of the world wide web. This application runs independently on the browser and it is the most friendly approach for the user.
Based on research it is visible that users hate the gap between using mobile apps and browsers. Mobile is becoming dominant on desktop and tablet. As users are fed up with the troubleshooting issues that come with the browser such as poor experience, slowness, and not access at the time of offline access.
Pros of using this trend-
Reduction in cost of development

Easy installation and easy to launch in the market.

Seamless and easy to maintain and upgradation.

Saves power and storage
This is a new technology although this is not rocket science and at the same time, it builds competitive strength of business in the market. It is highly essential to develop creative and intuitive UI and UX design and make it more appealing.
3. Voice search optimization
In previous times, information was communicated through text but based on current time, users prefer communicating through audio rather than texting the information. Due to this, speech interpretation is becoming one of the latest trends in it. Voice search optimization is a type of development that cannot be ignored by anyone.
The stress is on building voice optimization for websites as many of the companies intend to ride the way of this technology enhancement. Become an early adopter as it will lead to you staying ahead of the competition. It has varied advantages for both users and business owners.
The benefits are-
Reducing the time in placing order

Assessment of customer behavior analytics
Voice navigation is of the utmost importance and beneficial trend of the latest web application development. It has already transformed the internet and based on experts, it will make more meaningful changes to it.
4. Serverless Framework
Due to this pandemic, there is a huge shift in work from home resulting in a huge increase in demand for serverless frameworks. Most of the companies are using private clouds and cloud structure is one of the main trends in web app development. It will enhance scalability and it is a cost-effective approach that requires lower maintenance.
It will reduce the need for a server to run a web application with the support of cloud providers.
Final word
The current trends will bring a revolutionary change in the communication of business to clients. There are dedicated and full of expertise offshore web development company in India available from where you can get access to all.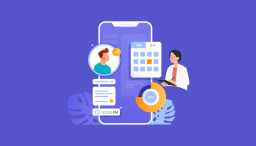 In today's fast-paced world, convenience and accessibility in healthcare services are paramount, so healthcare app d...
Mohit Mittal
Oct 04, 2023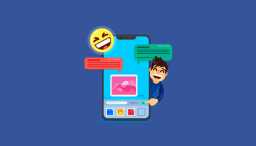 Looking at the current world, we can undoubtedly say that increasing competition in the social media industry is cut-thr...
Mohit Mittal
Jun 29, 2023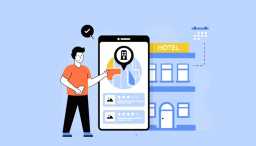 The businesses are flourishing in all industries, including the tourism industry who have digitised in the previous deca...
Mohit Mittal
Jun 06, 2023