MOBILE APP
Top 15 Celebrity Look-Alike Apps 2023: Features, App Ideas, & Development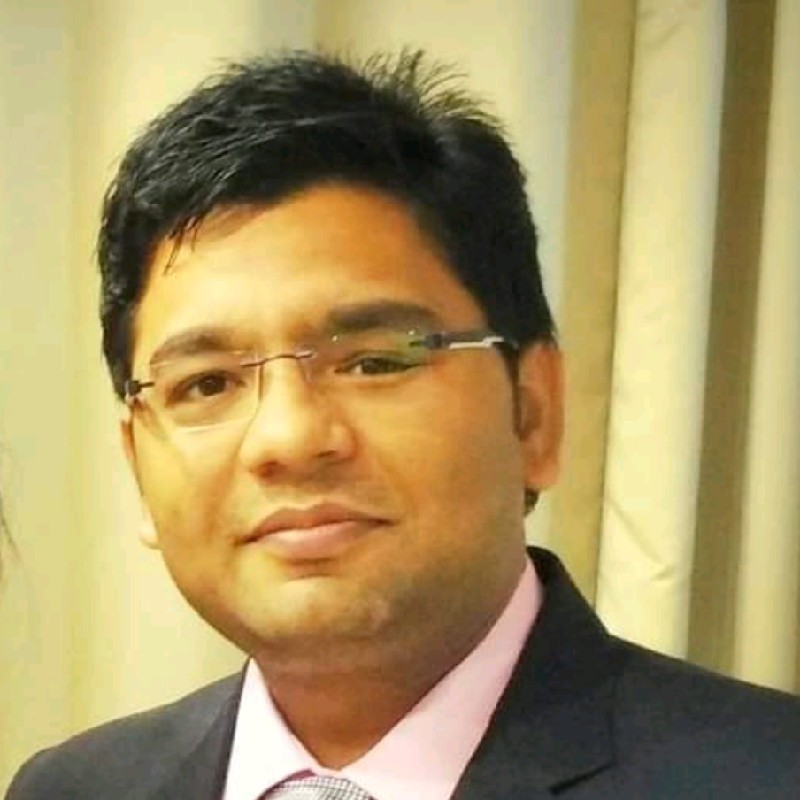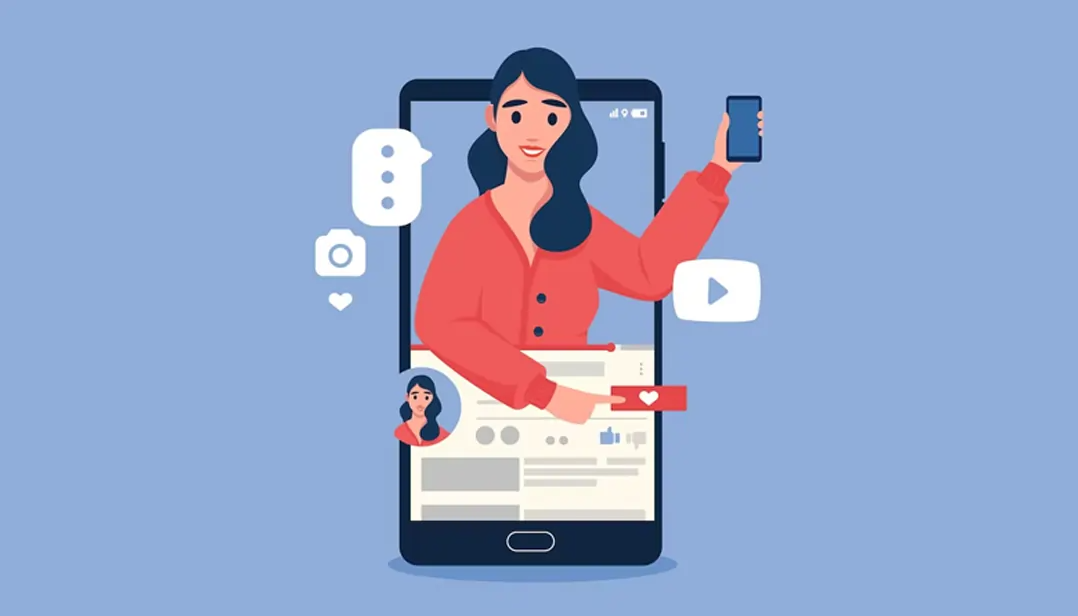 You may have heard of the trend where everyone wants to know what celebrity you are?

You should be aware that many mobile apps can tell you about facial similarities between you and a celebrity. Mobile apps can even transform your face and place it in other videos. It looks exactly like what you're doing in the video.

These apps are part of the video and image editing category and are very popular among young people. This trend allows them to gain more fans on social media.

Celebrity look-alike filter apps are popular because they inspire people and make everyone gaga about their actions.

Everyone, young and old, is using smartphones to try everything trending. This is why we decided to create this blog, which includes mobile apps that tell you what celebrity you like. The apps below are available for everyone, regardless of age, whether they're Gen Z or millennial.

This blog's primary purpose is to entertain readers by sharing information about the funny celebrity look alike generator that allows them to edit images and videos of celebrities by placing their faces over them.

Let's talk about the top celebrity-like apps, their overview, working, motivations, features, development processes, and included cost.

What's Celebrity Look Alike?

The Celebrity app Look alike primary purpose is to help people "find my doppelganger." Everyone is eager to find out which celebrity they are similar to. These apps allow users to use filters and settings that mimic facial recognition celebrity look like looks. These apps integrate celebrity look-alike face recognition technology with machine learning algorithms to detect users' faces and match them up with celebrities.

Celeb Look Alike filter apps have generated much buzzes thanks to social media platforms. People share their morphed videos and celebrity faces on their accounts while having lots of fun. These celebrities' match filter apps allow people to create their celebrity looks and gain a large fan base. The app has many filters to help users stay on the site for long periods.
15 Celebrity Look-alikes Mobile Apps You Should Check Out in 2023
Do you know how many people still search for this what celebrity do I look like filter? These apps are growing in popularity as people enjoy finding stars who look like them. Businesses are exploring the possibilities of these apps' integrated functions and technologies, seeing people's enthusiasm.

They choose to work with a mobile app development company that can fully understand their needs. A popular platform is the best for creating mobile apps. We have compiled a list of the best celebrity look-alike generator. These celebrity apps are available here:

1. Gradient App: Face Beauty Editor

The gradient is more than a photo editor app, and the app includes image editing, facial recognition, and AI-based portraits. Businesses must develop a mobile app similar to Gradient. It ensures user data security and privacy while providing a fantastic app that shows celebrity look alike. These features are designed to encourage users to use the "my celebrity look-alike" app to find a match.

Upload their image, and the app with AI will analyze the results and make recommendations. The app has received a 4.4 rating from users, and it's been downloaded by more than 10M users around the globe.

Gradient App:
Unique filters, textures, and functions for the best editing results.
Multiple match-enhancement elements can be used to enhance the user experience.
Amazing AI-based portraits
Social media links
App Available On – Android & iOS
2. Reface: Face swap videos/memes

Reface is a popular mobile face-swapping app that allows users to swap their faces with famous faces. The app allows users to create different images, videos, and gifs by simply clicking on an existing idea or choosing one from the snap.

Users can also browse through a wide selection of videos and images to reface their photos. These images can also be shared on different social media platforms by users.

This app is free to download from the Google Play Store and App Store for people who want to know the most accurate celebrity look alike app. It has been downloaded more than 100,000,000 times globally with a 4.5 rating.

Reface App:
Realistic gender-swapping and face swapping
Enjoy a fun, a free app that combines advanced technology and is 100% free to use
Privacy and security policy
Uploading an image produces faster results
App Available On – Android & iOS
3. Replika: My AI Friend

Replika is the most popular app to see what celebrity you look-alikes. Replika was launched in 2016. It is an excellent app for anyone who has a passion for editing photos or wants to create a celebrity look-alike photo. Replika offers the most advanced filters, including retouching and slight image adjustments. It's incredible to compare the facial features of celebrities with accurate results.

Replika's database includes famous people and celebrities from various industries, such as entertainment, politics, music, history, etc. Over 10,000,000 users have downloaded it, and it has maintained a high rating of 4.3.

Replika App:
Image editing using integrated machine learning technology
Amazing and precise results
Fun and fast app that uses facial recognition
App Available On – Android & iOS
4. Celebs and Celebrities Look Alike

Machine learning technology allows editing images with the most popular app, "celebs." The latest app shows what celebrity you look like and lets users quickly find celebrity faces that match theirs. It will compare your uploaded image with those of stars and provide results.

It also offers multiple filters that allow users to look like celebrities. The app has more than 1000,000 users globally because of these attributes. It is available for iOS and Android users and has a 4.3 rating.

Features: of Celebs :
Rapid and precise results
The perfect blend of cutting-edge technologies (face recognition and machine learning)
You can search for celebrity look-alikes with better comparison compatibility
App Available On – Android & iOS
5. Celebrities - Look like you
This celebrity look alike app on Instagram is a great way to discover celebrities that look like you. The app is free and easy for Android and iOS users. It has about 1000 celebrity information stored in its database to give users the closest matches. Amazon Machine Learning technology is used to match faces while searching for answers.
What are you waiting for? You can find through the app what celebrity I look like, Ariana Grande or Miley Cyrus. It has 3.2 ratings and already serves more than 1,000,000 users. It's now your turn.
Features:
Access to an extensive database of celebrities through an easy-to-use interface.
Connecting to different social media channels
To get the best results, identify the facial patterns.
App Available On – Android & iOS
6. Transfo: Celebrities Face Morph
We guarantee you won't look back once you've tried 'Celebrity Face Morph. This app tells you whom you like or which celebrity looks like. Users can take a selfie or upload a photo from the gallery to see the results. Celebrity Face Morph offers all the necessary functions, such as cropping images and applying effects and filters.

The celebrity scan app includes features like image morphing, allowing users to transform into famous people quickly. 500K+ users around the globe currently use this app. It has a 4.3 rating and can be easily found on the Google Play Store.

Features:
Face morphing, mingling, and a simple interface for the user.
Automated face detection for quicker results
The app supports high-definition photos.
App Available On – Android
7. Facer - You look like a celebrity

This app is the most popular and sought-after to find out which celebrity you are. Facer offers a vast collection that includes many famous actors, bloggers, actors, singers, and other celebrities. The app uses AI-based facial recognition to match users with the best matches based on their uploaded images.

The most up-to-date facial recognition algorithms provide users with the best celebrity matches. Facer can be downloaded from both the App Store and Google Play Store.

Facer App Features
Each suggestion comes with a certain amount of resemblance.
Data from a large number of celebrities
Three best matches are provided based on users' images
App Available On – Android & iOS
8. Star by Face - Celebs Look the Same

Star by Face App allows you to unleash your creativity. It combines an image generator with facial recognition technology. It can use to track facial data and compare uploaded photos with celebrities' faces. Users can upload their images to create pictures similar to celebrities' faces. Star by Face does not store any personal data and doesn't violate privacy rules.

After completing the recognition process, the app automatically deletes all photos. It is used by over 100K users worldwide and has received a 4.7 rating. For people who want to download the app, it is available in both Google Play Store and App Store.

Star By Face App Features:
It uses a simple approach to provide HD-edited photos.
Users enjoy high data security and a friendly interface
Extensive database of famous people
App Available On – Android & iOS
9. LikeStar: Face like a celeb

If you claim that you've never thought about "What celebrity look I like," you are lying. LikeStar is the ideal app to help people who have experienced this thought. Within seconds, it provides instant results. You can now hold your horses and find an app to quickly see whom you look like. You need to upload your photo and name the celebrity that you wish to look like. You can now wait to see the results and get your desired result in no time.

Users can share their results via this app on Meta, Instagram, Tiktok, and other social media sites. The app has received a rating from over 100K users, and you can download the app from Google Play Store.

The Like star App:
High-quality images and quick results
You can resize your image.
Extensive database of celebrities and in-app purchases.
App Available On – Android

10. Y-Star: Celebrities Look a Like

Y-star is known for being the best 'find your celebrity look like' app. This app allows users to find their duplicates in just a few clicks. Y-star analyzes your facial features and matches them with celebrities.

You can get results regardless of your gender, age, or marks. You can either use an existing photo or click an instant image with the camera to find your celebrity twin.

Trust the app; over 100K people trust it and continue to use it for an extended period. You can download the app from Google Play Store with a 3.4 rating.
Features in Y-Star App
For accurate results, scan facial features like the mouth, nose, and eyes. For accurate results
High-definition photos can be supported
There are many celebrity databases.
App Available On – Android & iOS
11. Looky, Celebrities Look Alike

The Looky app is easy to use. Users can snap a picture or select from the gallery. Users can then share the result by clicking on the image.

The user can always return to the original process if they are unhappy with the results. The Looky app is available both for Android and iOS users. Hire mobile app developers to create a mobile application with a celebrity filter app.

Looky App Features
Create frames, collages, stickers, etc.
AI-based Face Recognition Process
Free to use
App Available On – iOS
12. Celeb Twin

Primarily, iOS users can access the Celeb Twin. It is easy to find out your appearance with this app. This app is different from other celebrity look-alike apps.

The app finds you the perfect match and suggests three games with similar photos. The app allows you to specify your gender to find your celebrity twin accurately.

The Celeb Twin App:
Social media links to share images on Instagram or Snapchat
Face recognition technology.
Comparative compatibility is accurate
13. Whom do I look like?
One of the most amazing apps is "Whom do I look like?". This app can help you identify your celebrity look. It analyzes users' photos and identifies features such as hair color, eye color, nose shape, eyes, ears, and nose.

Although the app is still developing, optimized, and expanded, it has an extensive library of approximately a thousand celebrities, which is a plus. Both iOS and Android users can use it. This app is an excellent option if you're looking for a way to create an app that finds your look alike.

Whom Do I Look Like Features
Machine algorithm to increase accuracy
There are sorted celebrity photos that are found based on various categories
Program updates and continuous improvement
14. Twinlets App
Twinlets is an app that allows you to see what your face looks like. It can be downloaded for free by both Android and iOS users. You can also get expert opinions and find an exact match.

The app is easy to download, and users can immediately start using it. Twinlets does not ask users for registration. It is only for entertainment purposes. To make it easier, Twinlets has 150 celebrity faces.

Twinlets App Features
Automatically locate your identical twin
An enormous database of famous people
It is simple to use

15. Doppel App

The name Doppel suggests that it can be used to search for a celebrity who looks alike. It is the most popular app to determine if your star looks alike. Users are also notified after receiving the results.

The app allows users to chat, create funny videos, and many other features. You can create and join groups and share them with your family and friends. Doppel currently has more than 1K users and 2.5 ratings.

Highlights of Doppel App:
Flawlessly face-morphed video
It contains a database of more than 300,000.
Use ML to locate the celebrity match.

Conclusion
This article covers all you need to know about celebrity look-alike apps. To invest in this sector, you need to hire mobile app developers to create a feature-rich, scalable "find my doppelganger" app.
To better understand the industry and how to create an app, read the guide for mobile application development. It is the fastest-growing sector and is getting attention from the global population.
A well-respected mobile app development agency can help you get more profit or increase your chances of earning. We are a well-known mobile app development agency. Our top mobile app developers are experts in the latest technology and tools to help you build a mobile app that looks like a celebrity for your business. Get in touch with us to help you realize your dreams.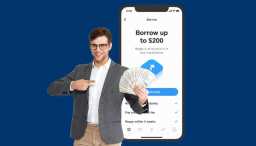 A user-friendly and efficient loan lending app is crucial for B2B success in the rapidly evolving financial technology l...
Dipti Singhal
Nov 27, 2023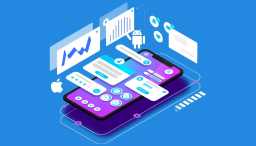 In today's fast-paced digital world, mobile applications have become integral to our daily lives. Mobile apps have r...
Mohit Mittal
Nov 16, 2023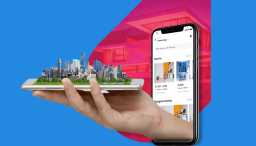 Are you ready to embark on a digital journey through the captivating world of real estate? Imagine having the power to b...
Dipti Singhal
Nov 06, 2023