ON DEMAND
Top 10 Experienced Grocery Delivery App Development Companies In India 2023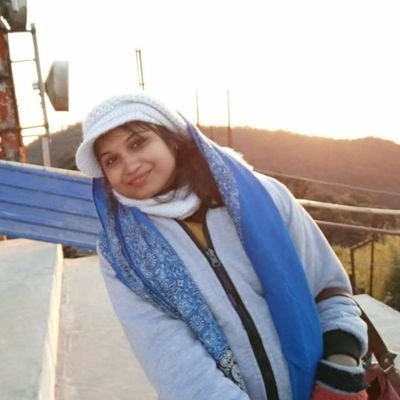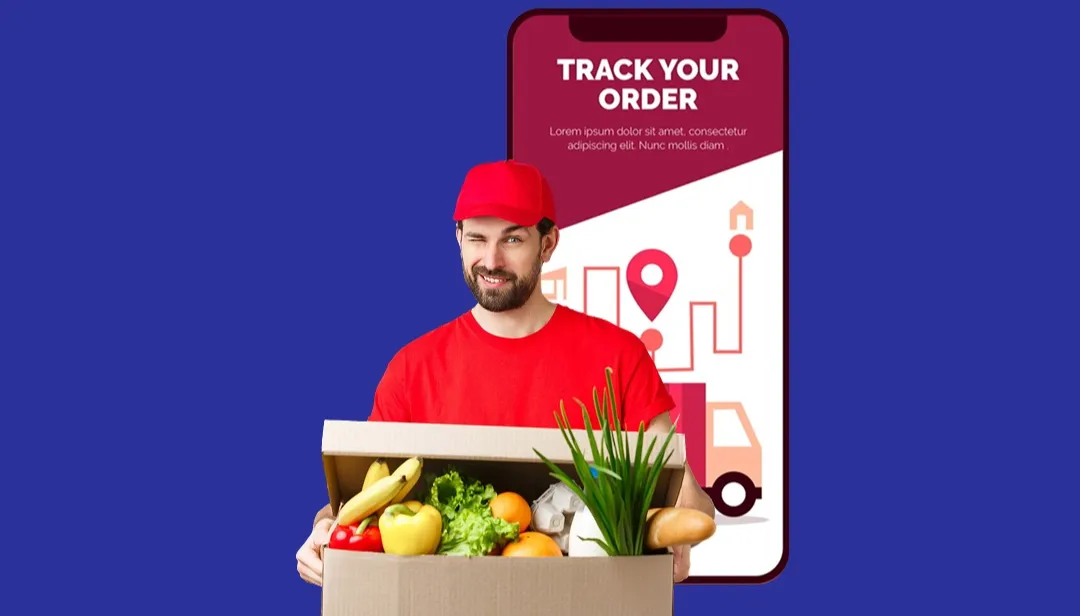 Are you looking to start your online grocery store, or devising a grocery delivery app, like blinkit/Dunzo/Zepto? If yes, then you are on the right page.
Over time, the only reason behind a boost in mobile app usage is the increasing number of users who own mobile devices and use them to conduct almost all possible jobs, like online shopping, online bill payment, playing audio and videos, capturing filtered pictures, and a lot more. With just a tab on your smartphone, you can get everything, even your groceries delivered to your doorstep without wasting time and cost on trips to the supermarket.

So, all you need is to hire a mobile app development company that can help you with every possible way to start your online grocery store.
Obviously, you will find it quite tough to choose one of the best app development companies.
Not to fret!
This writeup will put forth a list of grocery app development companies in India, from which you can pick one suiting your budget and business needs.
Before that, let's take a quick overview of the market stats that will show the status of the grocery delivery market.

Grocery Delivery App Market Statistics - Facts & Figures
By 2024, the grocery delivery app development business is likely to reach $630 billion.
By the end of 2022, the grocery delivery segment's revenue is likely to reach $460.40 billion.
Moreover, by 2027, grocery market volume is projected to catch $1,003.00 billion with a CAGR of 16.85%.
Worldwide, in 2022, in the grocery delivery segment, the average revenue per user (ARPU) is expected to hit $367.90.
In the same year, in the grocery delivery segment, user penetration is expected to be at 16.4% globally.
Why Should You Develop a Grocery Delivery App?

Witnessing grocery delivery app market statistics, you might have caught up with the fact that, yes, it would be profitable to develop grocery delivery solutions for the increasing customer base.
Still, let's take a quick recap of the top reasons that will let you know why a grocery store owner should offer online grocery delivery services.
Excluding offline customers, you will engage online customers to your app to buy groceries online. Also, to stay away from carrying high-weight items for easy ordering, hassle-free delivery offers, discounts, etc., people will choose to use on-demand grocery delivery apps, which will lead to increased sales.
Increased Brand Awareness
A grocery app development can improve brand awareness. An increasing number of customers will see you following the latest trends and putting your efforts into easing their lives which will result in increased customer loyalty. Besides, it will indirectly serve as word-of-mouth marketing.
Improved Customer Satisfaction
The best part about developing an on-demand grocery app is it lends its helping hand to satisfy customers. Accessing easy grocery ordering services while comforting at home, what else do the buyers want? And to meet such needs of your consumers, your app will emerge as an aide. The use of such an app will make customers free from waiting in long queues just to buy grocery items, which they can do even while lounging on their couch at home.

Key Features of Grocery Delivery Apps
An app built by a grocery app development company should be user-friendly and easily navigable so that it may attract more and more customers to make purchases.
On-demand delivery apps arrive with various delivery options that permit customers to choose according to their requirements.
A grocery delivery app should arrive with varied online payment methods easing the customers to choose per their needs.
The mobile app should arrive with an order-tracking feature that may facilitate consumers to track their orders and know the expected time of delivery.
Round-the-Clock Customer Support Service
The app should allow app users to get assistance 24*7 to resolve their issues or get reverts for their queries.
Technology Stack Used to Develop a Grocery Delivery App
Backend technologies:- Laravel, NodeJS
Frontend Technologies:- Angular JS, ReactJS, Bootstrap
Mobile App Technologies:- Android, Kotlin, Swift, Flutter, React Native
Payment Gateway:- RazorPay, PayU, Cashfree, Paytm, Apple Pay, PayPal, Stripe
PM Tools:- Trello , Jira, Slack
What Is The Grocery App Development Cost?
The Cost of Grocery app development may vary between $10,000 to $150,000. Stating a fixed price is not possible as the cost depends on varied factors that may affect your development budget, like app complexity, the number of features you want to include, your development team experience, location, and a lot more.
Apps with basic features will cost you around $10,000.
Apps with complex features will cost you about $30,000 and more.
Complete List of Best Grocery Delivery App Development Companies in India
Here are The List Of Top 10 Grocery Delivery App Development Companies details.

1. IMG Global Infotech
If you are looking to develop a custom grocery delivery app, you can hire IMG Global Infotech, is an top mobile app development company in India. Established in 2014, this company is known for offering the best grocery delivery app development services in the world.
With over 50+ app developers, IMG Global ensures ready-to-use, top-quality solutions with flexible designs and intuitive interfaces. Besides, the company offers on-demand fantasy sports, healthcare, food delivery, taxi booking, and more solutions at reasonable prices. Whether you are going to kickstart your startup, already running SMEs, or large enterprises, the team provides dedicated client support.
2. IndiaNIC
One of the top grocery delivery app development companies, IndiaNIC, targets helping clients in developing top-notch websites that fulfill their business needs. The team of experienced and best grocery app developers and designers of the company has delivered top-quality on-demand solutions in varied industries.

3. Emizentech
A top-notch grocery mobile app development company, Emizentech, delivers expected user experiences in real time by developing on-demand app solutions worldwide.
Being an award-winning custom app development company, this company offers end-to-end custom app development services from engaging design to cutting-edge development and launch. Holding a team of creative designers and the best grocery app developers, this company delivers exceptional on-demand solutions to varied businesses globally.

4. FATbit Technologies
A widely-chosen grocery delivery mobile development service company, FATbit Technologies specializes in offering outstanding on-demand app ideas. Currently serving various SMBs worldwide, the company employs 200+ dedicated designers, developers, and more employees. You can hire this company to get app development services for various industries, including healthcare, eCommerce, sports, and more.
5. Iflexion
One of the best grocery delivery app development agencies, Iflexion delivers sophisticated enterprise apps to streamline business processes, workflows, and communication. The team of around 850+ experts at Iflexion develops native, hybrid, and cross-platform mobile apps for corporate and consumer-facing environments.
The company claims to handle challenges and assist brands in their digital transformation. Being one of the trusted app development firms, this organization sticks to the advanced industry trends, and best-quality needs to deliver secure and robust apps that suit perfectly to business and provide a seamless user experience.

6. Next Big Technology
Being one of the top mobile app development companies, Next Big Technology offers all types of app development services globally. It has the best team of app developers who hold the expected skills and experience in Android app development, iOS app development, and cross-platform app development.
The teams work on different CMS and frameworks and meet every app development need. The company also offers complete support and maintenance service to the clients post-development also.
7. Pairroxz Technologies
Pairroxz Technologies, a ready-to-start grocery delivery app development company, has been serving varied clients worldwide for over ten years, with 2500+ successful projects delivered. This company is widely known for delivering cross-platform app development, custom app development, native app development, and more projects at affordable cost and within the decided timeframe.
Holding a team of dedicated on-demand app developers, the experts of this company provide on-demand grocery delivery app solutions for single and multi-store grocery chains using third-party integration and robust technology stack.

8. Spec India
Being awarded ISO/IEC 27001:2013 certification in India, Spec India, a top mobile app development company for grocery delivery apps, is running successfully, serving varied clients worldwide, holding 30+ years of experience in varied IT sectors. The company implements exceptional solutions within your budget to help businesses run seamlessly.
The team cares for its clients and offers varied tech suggestions regularly, before, during, and even after the completion of the project. The brand believes in crafting transparent communications with its clients. And you already know the key to an ever-lasting and strong bond with their clients is understanding and communication.

9. FulleStop
One more top-performing web development company, FulleStop, is growing with an increased customer retention rate. Performing for 20+ years, this company holds a team of experienced grocery delivery app developers who perform best to meet their customers' business requirements.
So far, the company has delivered various projects in varied industries successfully. It offers reliable, efficient, and expected outcomes to businesses worldwide.

10. RadixWeb
A well-recognized, on-demand grocery delivery app development company, RadixWeb, has been delivering outstanding custom mobile app development services to global clients for 18+ years. The company follows advanced and in-trend technology and tools to offer the best solutions ever.
Using cutting-edge solutions, the team of experts here lets the clients stay ahead of the curve, offering them expected mobile and web services. The professionals' target is meeting customers' business needs leaving them satisfied with their services.
Wrapping Lines
The companies listed above are easily approachable and best suitable for best grocery delivery app development. Besides, they are well-resourced to meet the custom business needs of clients with top-notch solutions.
A bonus tip for you is before you hire a mobile app development company in Jaipur, you should prepare your budget and the timeline you need to complete your app development project.
FAQs
Q. What are the steps to set up a grocery delivery app?
The steps to set up a grocery app relies on certain business needs. You can follow the below steps to get your app up and running successfully.
You should build a detailed blueprint of your business that may outline your app's goals and how you want it to operate.
Next, you should set a budget and hire a grocery app development company that can help you convert your grocery store into an app.
Once you develop your app, next, you should work on improving your brand awareness by following advertising and marketing approaches to engage more users.
These steps will ensure the setup of a successful app.
Q. How can grocery delivery apps benefit businesses?
A grocery app development benefits both buyers and sellers.
For Buyers
Easy access to virtual shelves
Save money and time
No more waiting in queues
Easy payment options
Best deals, discounts, and offers
For Sellers
Increased customer base
Improved customer satisfaction
Boost Sales
Increased Revenue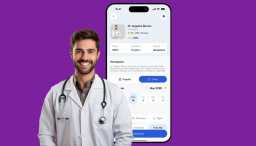 Visiting a doctor is required sometimes. Usually, people prefer contacting a doctor by visiting them after making an app...
Dipti Singhal
May 23, 2023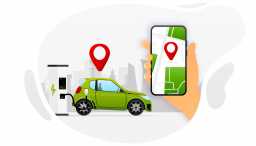 Today, on-demand apps have not only saturated the market, but also conditioned people to order their needs online while ...
Dipti Singhal
May 16, 2023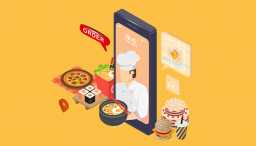 Postmates, Grubhub, and Doordash are online food delivery services that make it as easy as possible. You can order your ...
Dipti Singhal
May 09, 2023