"Online is old news.
Online in social media is today's news…
Social media is not a subset of the internet.
Social media is the internet."
When we talk about social media the very first name pop up in our mind is Facebook. With over 1.86 Billion worldwide monthly active users (Source: http://bit.ly/1MsvKaE), with a user base that is still growing, Facebook is definitely the biggest & the most popular social media network worldwide that the Internet has. Now Facebook doesn't need any introduction, because it already became the king of social media networks.
With 17 % increase year over year in monthly active Facebook users, it's now becoming the market place which businesses owners can't ignore. And Facebook business page is a step your business needs to take, not only because your competitors are doing, but also for the benefit of your business.
Creating and managing a Facebook business page is one of the fastest, easiest and cheapest ways to promote your products and services online. And the best of all, this is totally free.
Listed below are some of the advantages of having a Facebook Business page. So check out here and explore yourself- why more than 65 million businesses are using Facebook today.
1. Wider Audience Reach
"Social media is true engine behind globalization. It helps me build and maintain relationships with anyone, no matter where in the world they are." – Yael Kochman. Marketing Manager, Roojoom
1.86 Billion Monthly Active Users Worldwide.
Need I say more?
Started as a social networking site to communicate with college students, now Facebook has millions of users around the globe. From 9 to 99 today everyone is on Facebook. And if you want to target your business post to a particular age group, then Facebook also has some great ways to reach them.
2. Various Marketing Platforms
To promote your brand you can adopt any of the three marketing platforms offered by Facebook- Pages, Groups and Ads.
Pages: They are basically free Facebook profiles for public figures, businesses and organizations.
Groups: They are like discussion forums where businesses and organizations can put their posts so as to target their post to a group of same interest people.
Ads: This is Facebook's paid ad marketing service where a business or organization can reach to their customers based on their desired demographic.
3. Specific Audience Targeting
Regardless traditional way of targeting where you don't know who is your actual audience, Facebook offers you demographic facility based on active users information and their interest. By this you can boost your post to a particular sector of population. Plus you can also create your own audience by selecting location, age, gender and interests of people to whom you want to reach with your ad.
4. Pocket Friendly Ads
Facebook allows you to advertise for your business either per-impression basis or per-click basis. Here you can set your add as per your budget, estimated people you want to reach and the duration.
5. Enhances Customer-Business Relationship
Facebook allows you a two-way discussion between the business owners and its customers. You can connect with your customers directly by taking to them via comments on your post or personally talk to them by messaging to their inbox.
6. Low-cost Advertising Expenditures
Starting your own Facebook Business page won't cost you a penny. For setting your page you just require a profile picture and cover photo. If you want attractive profile and cover photo then you can pay for it to a graphic designer otherwise simple business and work station images will work great for you.
Creating your page on Facebook cost you nothing until you want to start promoting your brand via Facebook Ads to get page likes. By boosting your post to a specific targeted demographic you can get organic visitors because of the engagement from the previous paid fans likes. Overall as compare to traditional way of marketing Facebook ads are relatively inexpensive.
7. Facebook Insights
One of my favourite properties of Facebook is - Facebook Insights. Which is not only easy for a non-tech person to understand but also help business owners to check what's going on their page?
Facebook Insights gives you a brief idea about-
~ Which one of your posts is performing great and which is not?
~ How many page Likes do your posts get?
~ Reach of your posts.
~ Engagement of the page
~ How many clicks or actions do your posts get?
~ Post Performance etc.
8. Increase Website Traffic
A Facebook Business page helps to bring more traffic to your site. There are numerous places where you can place your link on your page so as to drive traffic to your site such as- about us, call to action tabs. You can also put your link in all your posts directly back to your website.
9. Boost Customer Interaction
"A brand is no longer what we tell the customer it is.
It is what customers tell each other it is." – Scott Cook
When doing business, one of the best signs of customer satisfaction is referrals. Referrals will increase potential customer interaction through inquiries thrown through your Facebook page. They're also the cheapest way to promote it.
10. Raise Brand Awarness
"What happens on social media stays on Google forever."
The most important benefit of Facebook is that it showcases your brand among various people and put your business on the top. As brand building is the most important aspect in today's competitive market, you can build yours by posting fascinating, interesting and eye catchy posts on your Facebook Business page. Posting and sharing great content is the great way to raise awareness and bring people to your brand.Remember those who become loyal to a particular brand or business often stay loyal their whole lives.
By offering out of the box features and marketing platforms, Facebook has proven itself to be the most powerful, remarkable and flexible platform for all kinds of businesses. If you are still now harnessing the power of it, then it's the best time for you to start. So start experimenting now and explore how you can reach to your business goals with Facebook.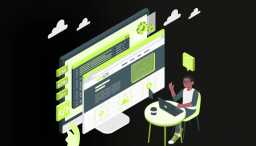 If you wish to have a qualified website that is navigable and well designed and it should contain all the rich-featured ...
Dipti Singhal
Aug 30, 2022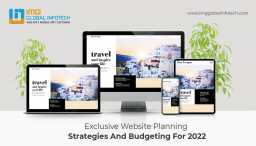 The planning for websites is a crucial part, most companies hire website building companies, and website development com...
Dipti Singhal
Apr 15, 2022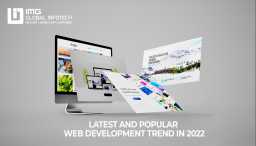 It has been visible that the impact of artificial intelligence is a changing tool. Users expect the website to load fast...
Nick
Mar 10, 2022