MOBILE APP
Signal Messaging App: All You Need To Know About Secure App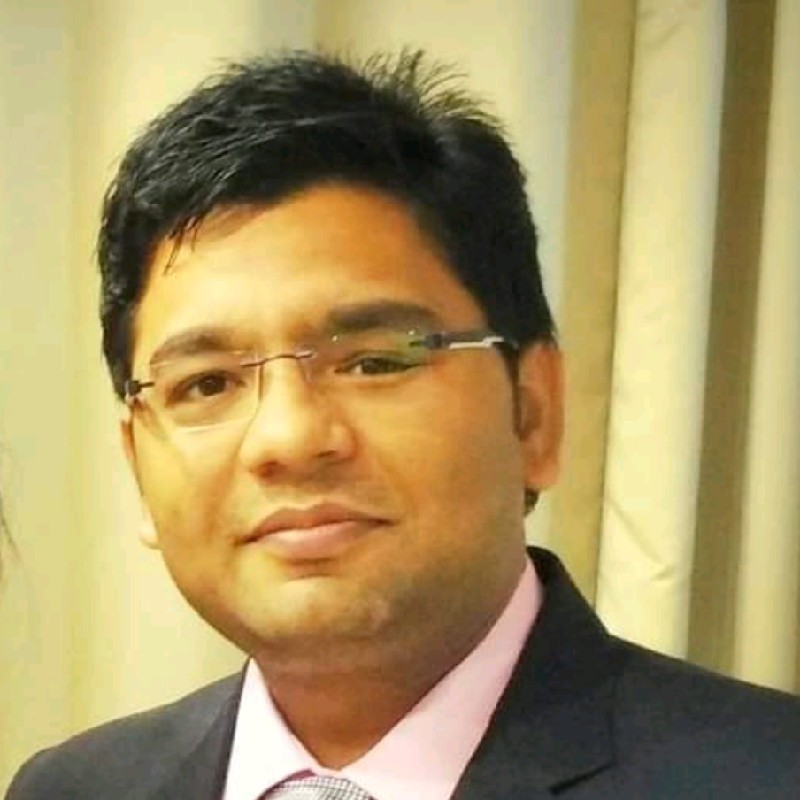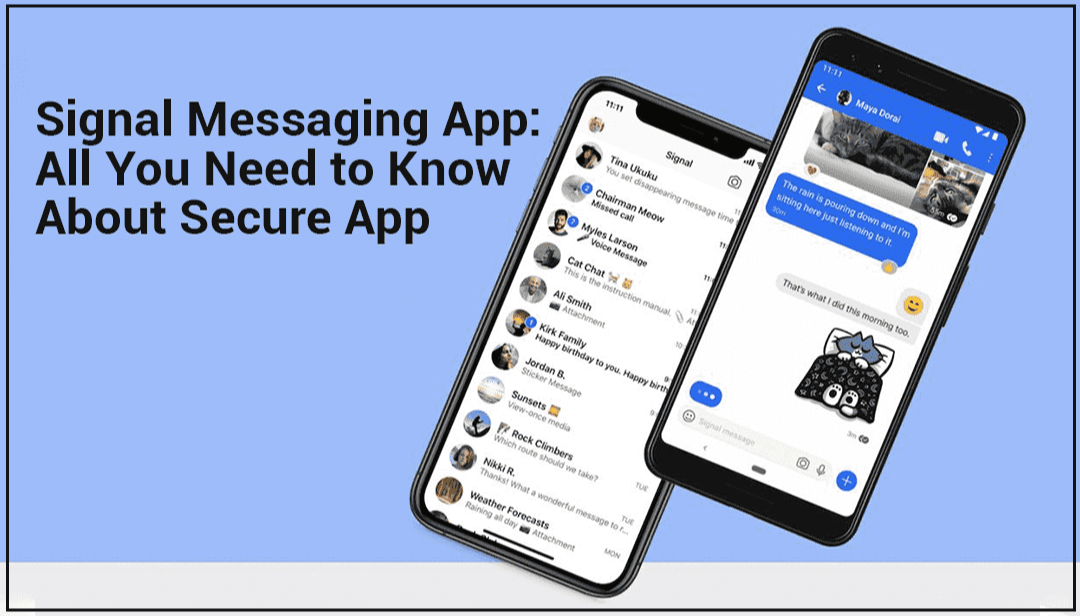 Invest in Signal Messaging App for a Secure Future
It all happened recently when the messaging-giant, WhatsApp, had to give full front-page ads on credible newspapers to support their claim that the app loves your privacy; the truth, however, is maybe too far away from their assertion. In volatile times like these, a Signal-like fully secure messaging application is the only option a user has. Hence, let us delve deeper into why the Signal messaging app should matter to you:
What is the Signal Private Messenger App?
It is like the alter-ego of a drummer; the only difference is that it hits hard on the data thefts instead of pedals or drums.
The Signal private messenger app was launched in 2015 by Open Whisper Systems, whose encryption protocol Facebook Messenger, WhatsApp, among others, use today.
The real-time messaging app, Signal, offers complete end-to-end encryption for messages, calls, and other information on their platform.
The app is non-profit & free to use and depends on donations from govt agencies, NGOs and individuals to keep it afloat.
How does Signal Messaging App Works?
Plenty of applications use the concept of permanent key pairs to make their apps encrypted for communication, which involves a private key that stays forever on the user device and a public key that lives on the server when the app gets installed.
There have been one too many incidents in the recent past wherein sensitive data of the users became prone to hackers; to solve this problem, Signal introduced temporary key pairs alongside the permanent ones.
The temporary key pair gets created whenever a user sends a message to the recipient, which then gets merged with the permanent & public key pairs of the users to create a shared secret key, which then gets used for encryption.
The secret key requires the permanent private key of the user, which ensures that its visibility is limited to the user devices.
The Signal protocol allows it to create an unending stream of secret keys after every message. With this, the chat becomes unhackable for the man-in-the-middle and inaccessible to the app developers too.
The app also offers unmatchable security via multiple features such as lock screen notification turn off, encrypted audio and video calls, disappearing messages, blurred pictures, etc.
The app allows sharing files such as videos, gifs, location, photos, documents, among others, over the internet. One unique feature of Signal is that it can be set up as the default messaging application to allow SMS/MMS without the internet; the only catch is that it would happen without encryption.
Is Signal App Secure to Use?
Every year billions of users' databases on multiple platforms get exposed to people on the dark web, including messages containing social security passcodes, email login credentials, family members' birth dates, etc.
In such a scenario, do you feel that your data is safe amongst the billions of databases of Facebook Messenger & WhatsApp in particular?
Before we go all out against them, we need to understand that these apps are for-profit platforms that employ hundreds of thousands of people with the help of their earning-model, including, but not limited to - paid subscription, in-app advertising, among others.
These organizations made instant-messaging popular and created a channel for newbies like Signal to understand the problems and provide their solutions to the people.
To put it this way, Signal is like a messiah that we never thought that we needed until WhatsApp came into the picture.
So, with all due respect, let us understand the difference between WhatsApp and Signal (Or any other fully-secured application) from the best Android App Development Company -
What is the Difference between Whatsapp & Signal?
The signal app utilizes the following cryptographic protocols to make it very sure that the data, including messages, icons, group titles, membership lists, etc., do not become prone to vulnerabilities and are accessible only at the sender's and receiver's end.
Extended Triple Diffie-Hellman (X3DH)

AES-256

Double Ratchet algorithm, Curve25519

HMAC-SHA256
The keyboard of the Signal app works in incognito mode and does not store any of the characters or emoji strings.
Also, you can set up a passcode to not let anyone read or view your message via the notifications tab.
The following are the parameters the Signal app comply with to ensure complete encryption -
Communication encrypted when in transit

No service provider or agency has access to the key for communication encryption

Past communications stay secure in case the keys get stolen

The cryptographic protocols are well-documented & certified

Source code is open for an independent review

Has passed an independent security audit
Now, what sets it apart from WhatsApp –
WhatsApp collects user's data, whereas Signal doesn't.

WhatsApp source code is not open by default, whereas Signal's source code is publicly available on GitHub.

The group chat metadata in Signal is encrypted, whereas the function is not available in WhatsApp.

WhatsApp stores timestamps and IP addresses of the users, whereas Signal doesn't.

WhatsApp has agreed in the past to share consumers' data with govt agencies & advertisers, whereas Signal has not, as it doesn't record data of your activity.
How Much Time Does It Take to Build a Chat App like Signal?
It can take days to months to develop a secure app like Signal, depending entirely upon your set of requirements.
Here are some of the Signal app features that your app should have to survive the onslaught of global competition -
Signup with Phone Number & Invite People
People get worn off with remembering passwords; hence, OTP for mobile signup should be a must. Also, inviting people is essential as what would your app do if there are not enough people on it?
Real-time Messaging
Concurrency issues and lags make it trend on Twitter with hashtag #IsYourAppDown?. You would not want that to happen to your app.
Sharing & Calling Features
Your app won't be useful to even 1% of the world population if it doesn't allow you to share cute pet pictures, important events of your life & make calls to your friends and family. Hence, video-voice calls, location sharing, media files sharing, contacts sharing, and documents sharing, facilities should be there in your app.
Privacy, Encryption & Notifications
Even if you wish to earn revenue from a Signal-like app by using a subscription model, creating a standalone business version of your app, third party integrations & deployment, in-app purchases such as coins, among others, make sure you don't become the next WhatsApp or FB Messenger as it would mercilessly obliterate your initial purpose.
Remember to keep the user's privacy intact with an incognito keyboard, disappearing messages, app lock, and trusted end-to-end encryption methods; meanwhile, try to get a 'turn off push notification' button in your app to make it more secure for the users.
We hope you've got a fair bit of understanding of what it would take to build a chat app that is fully secure in every sense. So, don't wait to enquire about the mobile app development cost for your app.
While you are at it, make sure you go for the one with Signal app features and trust only the most reputable & cost-effective Mobile Application Development Company in India.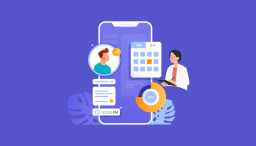 In today's fast-paced world, convenience and accessibility in healthcare services are paramount, so healthcare app d...
Mohit Mittal
Oct 04, 2023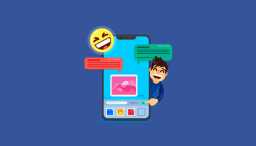 Looking at the current world, we can undoubtedly say that increasing competition in the social media industry is cut-thr...
Mohit Mittal
Jun 29, 2023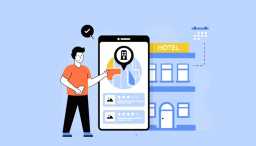 The businesses are flourishing in all industries, including the tourism industry who have digitised in the previous deca...
Mohit Mittal
Jun 06, 2023