The emergence of the era where technology has taken a boost and became highly advanced. Now, the need for the development of different UI has been eliminated with the advancement of technology. It has been substituted by responsive web design, and various enterprises are delivering best-in-class responsive web design services.
Understanding responsive design from deep, a website design is called responsive when it can perform resizing on any screen whether it's desktop, tablet, or mobile phone. It is a very economical solution for every business person as it can run on multiple applications.
Considering the point of SEO, Google is also delivering preference to the websites that have responsive design. We can not call it partiality as Google is customer-oriented and users are the customer. To get more user-friendly browsing, this is their prime strategy. It will work as a lay foundation for every business so that they can utilize responsive web design for their sites.
How responsive web design can boost SERP?
Web technology is moving further at an incredible increasing rate as Google is a place where every user is using the web. And, Google is a platform that is built for searching through the web. Google adopts various methods to fulfill users' needs. Applying responsive design will allow an optimized viewing experience. Some ways that will help in boosting search engine results that are-
Increased site usability-
There is a feature on Google, time on the page, which means how much time a user has spent on your web page. Responsive web design helps users in better website experience and navigation gets simpler. This results in better user visibility, which increases the time of users on the page. This often results in repetitive visits that convert into lead generation.
Google has its prime focus on satisfying users by delivering a fast-loading search browsing experience. Google gives more emphasis by rewarding them on those sites that have the potential to retain users for a longer period and keep them interesting. The base of any website is highly dependable upon its density of responsiveness.
Decrease Bounce Rate
The Internet is a place where you can find millions of users and grab their attention and get more visitors to your website. Bounce rates can be used to get the information regarding how well your site is retaining users and for how long. The attention of Google is highly based on how long a user is staying on a page, as it will give data of user interest.
Bounce rate remains unchecked, then it can cause serious harm to any business. A business can decrease bounce rates through the use of responsive web design. SERP is affected when a user is coming repetitively or leaving altogether.
Less Duplicate Content
The algorithm knows better which content is impactful and which is not. Duplicate content can be harmful with the point of SEO. As Google recognizes URLs and posts separately, even they are possessing the same content. Before approaching this method, hire a professional SEO, so you can gain ranking opportunities.
Google has its whole attention on visitors of your site and its information. Google will always be interested in crawling your web pages, although responsive web design has the potential to reduce duplicate web pages. As Google will boost your site with increased user visibility.
Boost in Social Networking
Social media is a prime platform in today's era and can connect you with a wide audience. Social media platforms are Facebook, Twitter and others allow you to enhance user connectivity. Any business can grow its user channel by using social media while connecting it with responsive web design sites.
Responsive web design helps in making navigation better, so visitors do not get into trouble in navigation. They do not face any issue in sharing as well on the social platform, which results in boosting social connection.
Ranking through mobile searches
Google has a major emphasis on ranking the websites which have optimization ranking for mobile devices, showing the better result. Responsive web design allows content to fit on any type of screen, and more users are searching through mobile phones. Therefore, this content fits on the screen and delivers higher results.
Final Word
Responsive web design is considered a powerful designing technique that can be a great way to increase ranking and boost traffic on the website. Some companies are delivering the best digital marketing services in Jaipur which will assist you in boosting your site through responsive web design.
If you do not opt for responsive web design, then you might lose partial visitors who are using mobile devices for scrolling. Responsive web design allows you to adopt flexibility and result in a better UI experience for users, and they retain on your sites for a longer period.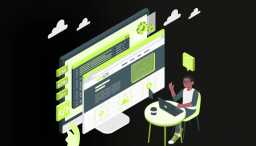 If you wish to have a qualified website that is navigable and well designed and it should contain all the rich-featured ...
Dipti Singhal
Aug 30, 2022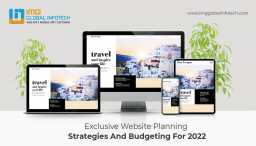 The planning for websites is a crucial part, most companies hire website building companies, and website development com...
Dipti Singhal
Apr 15, 2022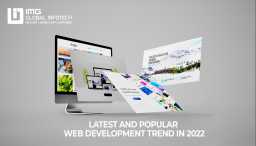 It has been visible that the impact of artificial intelligence is a changing tool. Users expect the website to load fast...
Nick
Mar 10, 2022