MOBILE APP
How To Develop Hotel Booking App: Cost, Features (2023)
Apps for booking hotels are meticulously created to assist customers in booking hotels, hostels, resorts, and other accommodations from anywhere with a few clicks.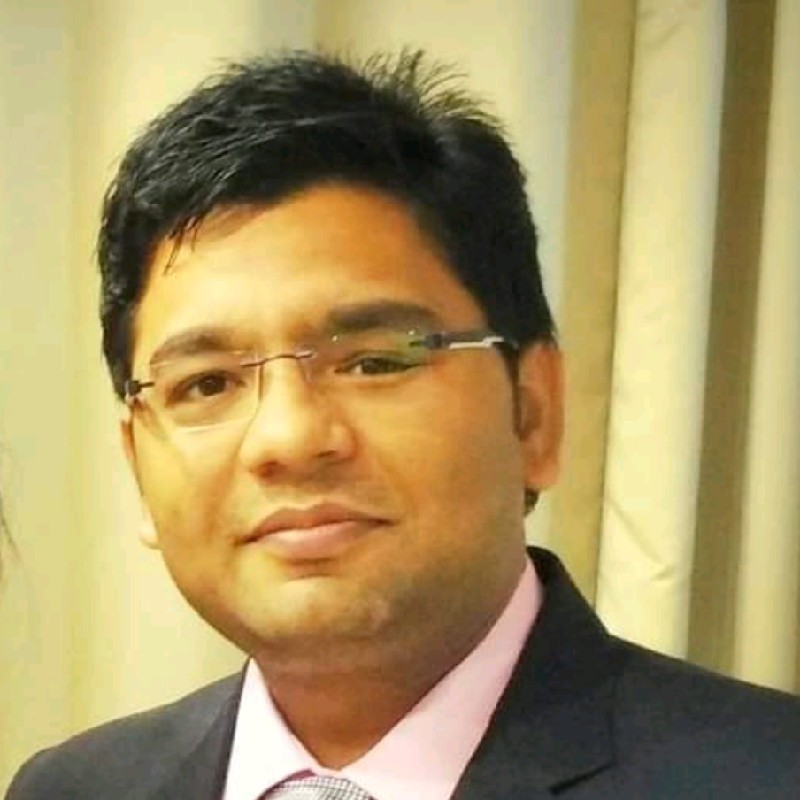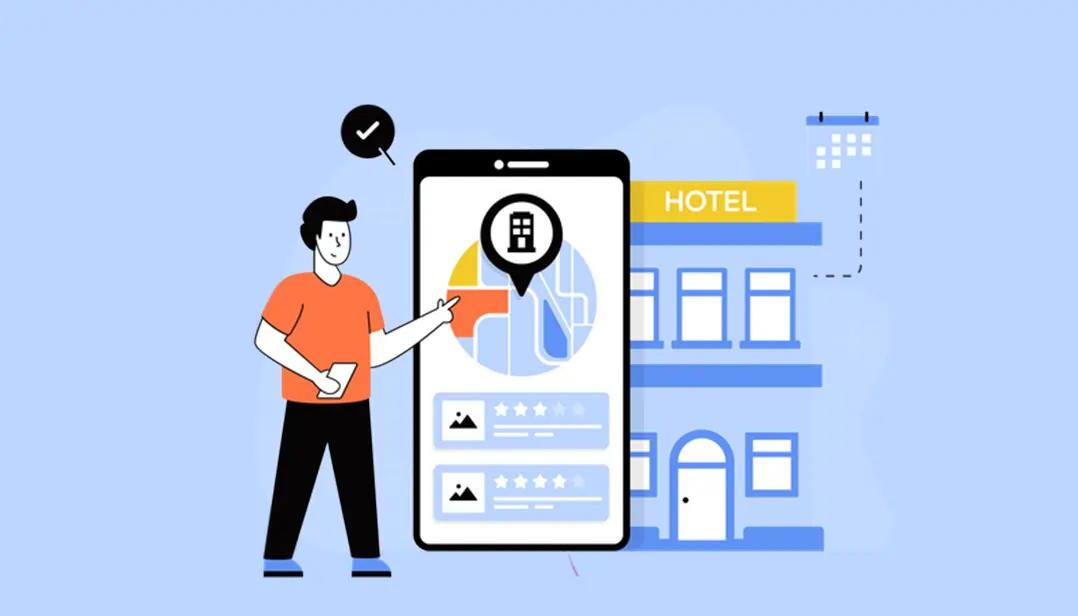 The businesses are flourishing in all industries, including the tourism industry who have digitised in the previous decade. When we want to take a break and travel, we all head to Agoda, Booking.com, Trip Advisor, Airbnb, Expedia, and other booking websites. So why not? In the end it is time and money saver.
With a few clicks, one may simply book a room at a low cost using the discount coupons provided by these programmes. In this article, we will learn how to create a hotel booking app, as well as the costs and features associated with hotel booking app development.
Not only does booking a hotel online provide discounts, but it also provides several additional perks such as comparison, loyalty points, reviews, and so on.
As a result, by 2021, the e-travel business will have generated over $800 billion and will surpass the $1464 billion mark with a CAGR of 10.58%.

The sector received significant damage in 2020 because pandemic hit; however, it is predicted to recover 85% by the end of 2022.
As a result, now is an excellent time to launch your hotel booking software and create massive revenues. It is suggested to hire an app development company if you want to launch your own mobile app.
Here is a list of information about the e-travel sector that may entice you to join the industry as soon as feasible.
In 2018, around 82% of hotel reservations were made without interacting with a human.
Every year, 148 million travel reservations are made.
While travelling, around 83% of Americans prefer to book hotels online.
Approximately 70% of passengers prefer to conduct their trip research on their smartphones.
By 2023, 700 million people will have booked hotel rooms online.

What Exactly are Hotel Booking Apps?
Apps for booking hotels are meticulously created to assist customers in booking hotels, hostels, resorts, and other accommodations from anywhere with a few clicks. The best aspect is that it can be done at any time, anywhere. With the emergence of such programmes, the hotel booking process has been reorganised and maximised. There is no longer any need to travel from hotel to hotel with all of your belongings in search of a nice hotel within your budget.
As a result, everyone nowadays prefers the best app for hotel booking because they can simply choose the ideal place to stay by taking reviews into account. Furthermore, consumers come across many discounts and offers, allowing them to save money on bookings. If you're wondering how to develop an app and make money, this is the best guide.

Explore 5 Best Apps for Booking Hotels

1. Booking Dot Com
It is first and foremost on the list. Every day, it introduces new and fascinating travel bargains. Users can also connect with other travellers to share their travel experiences. People may quickly compare hotels in order to find the greatest bargain for them. It also allows you to manage your reservations at your leisure.

2. Marriott Bonvoy
For those who haven't heard of it, Marriott Bonvoy is a well-known and reputable hotel chain with over 7000 locations globally. This top hotel booking app allows "Mobile check-in" service for users to conveniently check into their hotel rooms. The mobile key can also be used to lock and unlock a room, gain entry to the gym, pool, and lounge, among other things.

3. AirBnB
It is currently a popular and best app for booking hotels. A user will not only book a place to stay on Airbnb; they will also unlock an unforgettable vacation experience. Booking long-term rentals is strongly advised. The traveller has the option of selecting from over 6 million properties in 191 countries.

4. Agoda
With 2 million homes to pick from, it is highly recommended for finding the greatest and most economical hotels. Travelers can take advantage of special discounts on a regular basis. It also has a built-in map to assist you find the property quickly. A hotel booking application provides users with 24-hour customer service to help them avoid difficulties.

5. TripAdvisor
If you are wondering how to build an app like Trivago? It is possible by adding useful functionalities. It is a well-known application with millions of available rooms. Trivago does not work on a commission basis, therefore you receive the greatest discounts and prices here. It is an advertising business model that provides amazing offers to its subscribers and produces cash through advertisements. Here is a comprehensive approach on creating an app similar to Trivago. The success of these apps may encourage you to begin and develop your own hotel booking app.
5 Different Kinds of Hotel Booking Apps
It is difficult to choose the best hotel booking app 2023 in the e-travel sector. Each of them has unique characteristics. As a result, learning about each of them is critical before trying to develop a hotel booking software.

1. Best App for Hotel Booking
The hotel booking apps collect and present all of the necessary information on hotels to their users. Furthermore, the customer can choose which hotel is best for them based on amenities, location, and so on, and reserve a room.

2. Apps for Last-Minute Bookings
These apps are quite popular among spontaneous travellers who always make reservations at the last minute. Finding a place to crash at the last minute used to be difficult before these apps came along.

3. Hotel Reservation Apps
These applications are created by large hotel chains such as Marriott. All of the properties of a specific hotel chain are listed in these applications. For example, via their application, a user can find all Marriott Honvoy properties globally.

4. Advanced Reservation Apps
Some travellers, unlike last-minute planners, prefer to have everything arranged ahead of time. Individuals can use such apps to book a hotel stay up to a year in advance. It may seem impossible, but apps like Expedia and Priceline have made it possible.

5. Hybrid Booking Apps
These apps combine the prior two types by allowing you to make a reservation both ahead of time and at the last minute. People can make reservations whenever they want, based on availability. A list of unique app ideas can be found here.
How to Make a Hotel Booking App in 3 Easy Steps
Is it difficult to figure out which app is best for hotel booking? Developing a best app for booking hotels is a time-consuming and intricate process that might take up to a month. The entire process of producing an application may be separated into three stages:
Strategy,
Design
Finalisation
To help you grasp it better, here is a step-by-step approach for booking app development.

1. Strategy Stage Planning - The first step in developing best hotel booking app in India is to define a strategy; this is also known as the discovery phase. A proper strategy and planning reinforce a project's foundation. In this step, we formalise the business concept, research rivals, create a plan, and work to put it into action. It also entails resolving any existing issues in the sector. Launching your application with a solution to an existing problem can provide you a competitive advantage.

2. Designing Stage UI/UX Design - The main objective is to develop best app for hotel reservations easier. As a result, it is critical to create an application with a user-friendly UI/UX design. It is also critical to build the application so that all of the functions are easily accessible. According to one study, customers favour apps with basic designs over others.
Hotel Booking App Development Process - After everything has been established, from the business strategy to the UI/UX design, it is time for the developers to demonstrate their abilities and produce a hotel booking app. The developers incorporate all of the plans, tech stacks, and features to create a high-performing application. The success of an application is partly determined by how successfully the developers work during this stage.
Hiring - It is self-evident that an app development business is required. To get support, one should hire the greatest developers in the market. The best method to do so is to hire an experienced team of developers with an impressive portfolio. Also, ensure that their services are within your budget to avoid additional complications. In a short period of time, the team of skilled developers can provide a high-quality application that functions smoothly.

3. Final Stage Testing - After the developers have finished developing best hotel booking app in India, it is tested. It passes through several stages, including performance testing, function testing, platform testing, and so on. The testing stage assists in identifying and correcting any problems or defects. The application becomes more stable, smooth, and secure after successful testing.
Launch - Once the application receives a green flag in the testing stage, it is ready for market release. Although it is the final stage for best hotel reservation app, it does not guarantee the application's success. To attract the attention of the potential audience and make the project a success, proper marketing of the app must be done before to launch.
Maintenance - In order to function properly over time, any application requires regular maintenance. As a result, ensure that you hire a reputed-on demand app development company that provides appropriate support and maintenance services post launch to maintain smooth performance. This service is typically provided by application developers in exchange for a few more dollars.
Upgrades - It is also critical to upgrade your programme over time. The technology around us is growing at an astounding rate, and keeping up with it is critical if you want to continue in the field. Upgrading to the best booking app for hotels is critical for seamless operation, the introduction of new features, and compliance with industry standards.
Features of Hotel Booking App Development
The attributes of an application influence its popularity and demand. Do you know which hotel booking application is best with numerous features that will undoubtedly outperform its competitors? As a result, having high-quality functionality in your platform is a must.

A summary of the same is provided below; include these characteristics in your application to surpass your competitors.
1. Comparison - A person searches for hotels online to find the greatest deal within their budget. As a result, it is preferable to include a comparison tool so that any user can quickly compare two properties and select the best one for their needs.
2. Search - This is one of the most important elements of any hotel booking app. Using it, a person can easily search for a specific house in a neighbourhood. The search box alleviates the need to scroll all the way up or down to find a property.
3. Secure Payment Gateway - The majority of passengers prefer to pay for their hotel reservations online because it saves time and is more convenient. As a result, having a secure payment gateway via which the customer can conveniently and securely pay for the booking is critical.
4. Cancellation & Refund - It generally happens that the traveller has to cancel the bookings due to unavoidable reasons. In such cases, consumers should be permitted to cancel their reservations and receive a partial reimbursement.
5. Push Information - It has been observed that travellers' value constant notifications about the latest discounts, deals, booking details, and so on. This feature can also aid in the formation of a brand image in the mind of the user.
6. User Account - Every user who makes a hotel reservation through your app should have an account. Essentially, they would like a personalised dashboard where they can view their prior, current, and future bookings as well as payment status.
7. Support for Multiple Languages - Every country has its own language. To ensure the global success of your application, it is critical to launch it with many languages supports so that everyone can simply access the programme.
8. Result Filter - This function aids the customer's search even further. The search can be filtered based on ratings, reviews, pricing, and other factors, allowing users to easily locate an appropriate hotel.
9. Virtual Tour - With this function, users can take a virtual tour of the property they intend to reserve in the future days. It provides a better understanding of the property and aids in decision-making.
10. In-App Navigation - Because they are unfamiliar with the area, travellers often have difficulty finding their booked hotel. The in-app navigation feature can assist travellers in quickly reaching their hotel and saving time.

A Tech Stack for Creating the best app for booking hotels

Using cutting-edge technology is the greatest way to design a hotel booking app India that surpasses the competition. As a result, you must ensure that your hotel app development service provider has access to Twilio for push notifications, HBase for database technologies, and so on.
Cost of Developing a Hotel Booking App
The cost of how to make a hotel booking app is determined by a number of factors. The cost of developing a hotel booking software ranges between $20,000 and $90,000.
The primary elements influencing development costs include the developers' nationality, complexity, development platform, tech stack, and so on. However, as compared to others, getting the app produced by an Indian app development business is fairly affordable.
Know how to make an app and make money?
There are hundreds of apps that allow you to book hotels online. In any case, these applications are designed to generate revenue through various business strategies. A quick look at the same is provided here.

1. Business Model
In this case, the successful hotel booking application forms a partnership with a specific hotel, resort, or other establishment and receives the ability to reserve specific rooms. They thereafter rent out those rooms using their application. The applications reserve many rooms at a lesser cost and then rent them out at a greater cost. With a presence in over 200 countries, Expedia presently dominates this business strategy.

2. Model of Aggregator
It is a well-known and competitive business model. Here, the application collaborates with a number of hotels and resorts in the area and lists them all on their application. A person can select any hotel that meets their needs and budget. Booking.com is an excellent example of this market area.

3. Promotional Model
It is another well-known business strategy in the hospitality industry. As the name implies, the programme generates cash through advertising. The applications commercialise and generate cash from their apps. It is the least profitable business model in the sector, yet there are few risks involved. Trip Advisor is currently at the forefront of this business strategy.

4. Model to Scale Hotel Business
Finally, this business model is highly preferred by hotel chains. Here, the hotel communicates directly with the clients via their application. This approach is being used by all reputable hotel groups, including Grand Hyatt and Marriott.

Know before you hire an app development company
Leading IT Companies are competent to assist in developing Hotel Booking App in India. It has a staff of the greatest designers, developers, programmers, and so on, with over a decade of expertise. It has effectively given best-in-class IT solutions to many enterprises to date, bringing them one step closer to their objectives.
They also recognise the significance of cutting-edge technologies and advancements. As a result, they work around it to provide their clients with outperforming results. Furthermore, having a development centre in India, their service fees are quite reasonable in comparison to competitors.

Final Thoughts on Hotel App Development
Finally, the profitability of Hotel Booking app creation is unmistakable. Therefore, if you want to make a lot of money, you need get clarity on which app is best for booking hotels. This app made as quickly as possible by the best developers in the market. Before hiring, make sure to review the developer's team's portfolio to guarantee their ability to produce the desired outcome.
Faq
Hotel booking apps assist both the owner and the customers. Depending on the business strategy, the owners make a lot of money from these smartphone apps. Where else can customers find great savings on hotel reservations? It is also considerably more convenient for travellers to book a hotel online.
All hotel booking apps have partnerships with hotel owners, resorts, Airbnbs, and so on. On their application, they list the hotel's room. When a traveller makes a reservation using the app, the information is shared with the hotel. The hotel's room rent is then split between the app and the hotel in accordance with their Terms and Conditions.
There are no set costs connected with developing a hotel booking mobile app. In any case, the average cost of developing such an app ranges between $20,000 and $90,000. It has also been observed that developing an application in India is significantly less expensive than in other countries.
There are various ways to monetise a hotel reservation app. Trivago is a revenue-generating programme that displays advertisements to its users. Booking.com, on the other hand, makes money by associating with a large number of hotels. In short, there are numerous ways to monetise the app; a brief overview is provided below - • Collaboration with Hotels • In-app purchases • Ads • Subscription and premium app
The travel industry experienced a significant downturn in 2020 as a result of a worldwide corona outbreak. In any case, the industry is recovering quickly, with an 85% recovery predicted by the end of 2022. The quick rebound indicates that now is the time to develop a successful hotel booking app in India and grow your hotel business exponentially.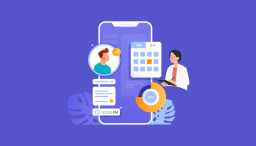 In today's fast-paced world, convenience and accessibility in healthcare services are paramount, so healthcare app d...
Mohit Mittal
Oct 04, 2023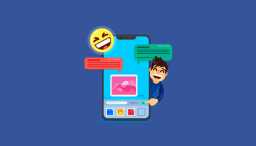 Looking at the current world, we can undoubtedly say that increasing competition in the social media industry is cut-thr...
Mohit Mittal
Jun 29, 2023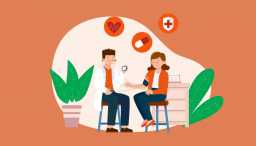 Covid-19 has absorbed most of the worlds healthcare resources and presented new challenges that the industry needs to so...
Mohit Mittal
Jun 05, 2023