MOBILE APP
How To Create A Food Delivery App? - A Practical Guide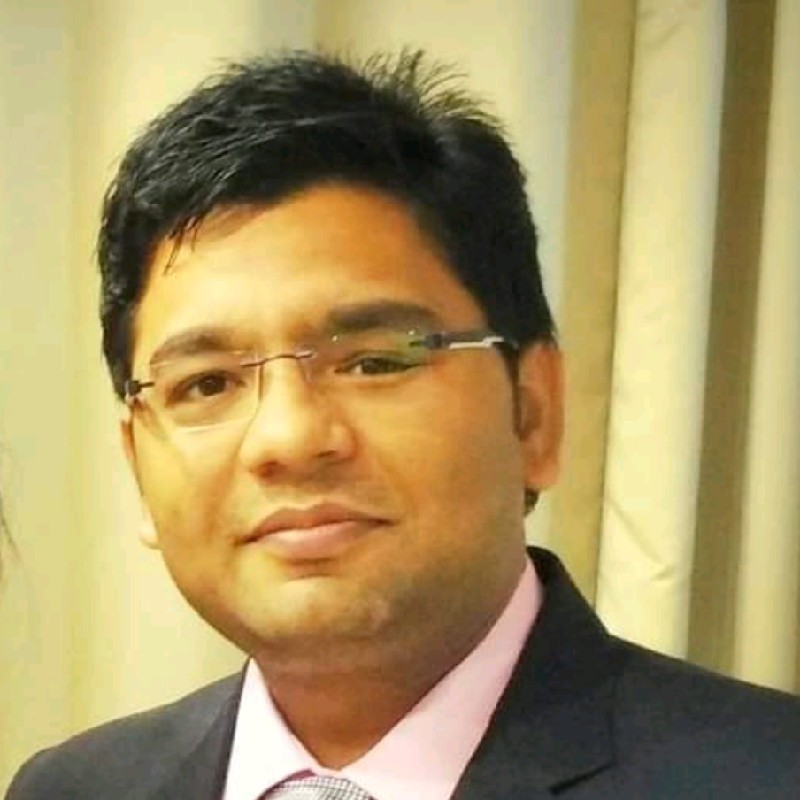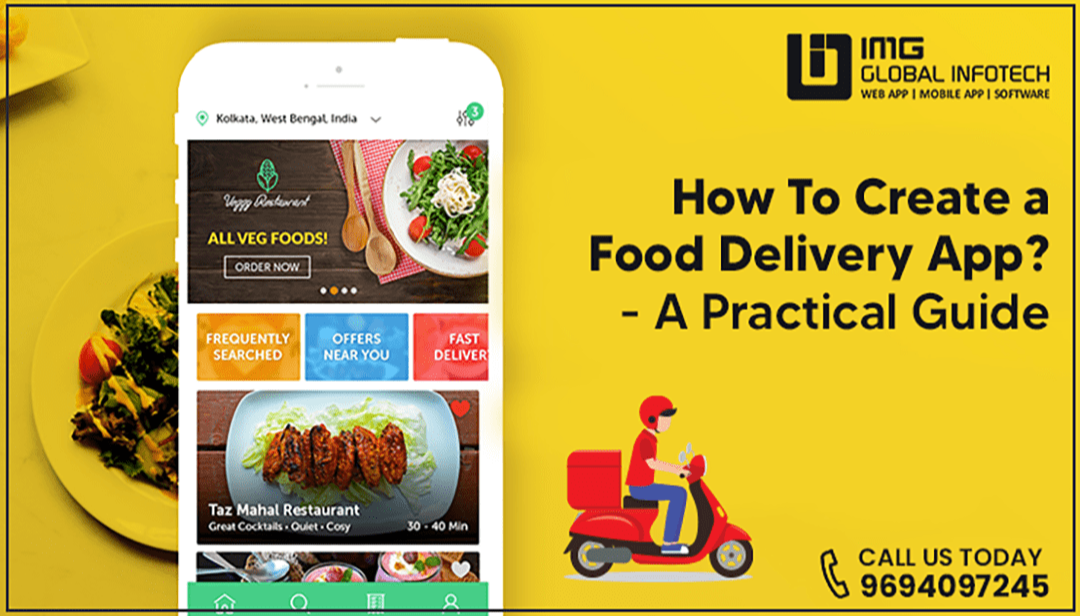 Amidst the COVID-19 pandemic, food delivery Apps have been a life-saver for foodies as they can't dine at a restaurant because of the coronavirus risk. Even before the COVID-19 era, the food delivery Apps were booming in popularity, and this pandemic has further fueled the fire.
With the grand success of Apps such as Zomato, Uber Eats, and Swiggy, you probably are having thoughts of building a dedicated food delivery App for your restaurant to consider creating an App on the concept of a hyperlocal marketplace where you deliver food to your customers from various eateries in the town, right? Fortunately, in this article, we'll be guiding you on how to build such kind of App, so scroll down and have a look: -
How to Build an App like Uber Eats?

Uber Eats is an online food delivery app that connects you to small and big restaurants in the region, so you can buy from your favourite one. Launched in the year 2014, Uber Eats has its headquarters in San Francisco, California, and it is operating in several parts of the world. So, how can you build a similar App? Here are the key steps involved.
Step 1: Deciding on the Business Model

1. Order Only

The first-generation food delivery Apps such as Grubhub are based on the concept of an order-only model. In this model, the App takes the order and notifies the dedicated restaurant from where the customer has placed. However, the delivery is done by the driver of the restaurant only. It is a highly-scalable model; as the number of orders increases, you can hire more bike drivers, and your revenue numbers surge. The drawback is, you'll have to rely on restaurants to make timely deliveries; if they are unable to, your App reputation will be hampered.
2. Order and Delivery

The next-gen of online food delivery apps such as Uber Eats is based on the concept of order and delivery. Here, the App accepts the order, then notifies the restaurant to prepare the order, and then the App delivery professional will be responsible for delivering the order on time. Compared to order only, the commission regarding the order and delivery model is on the higher side. However, you require many human resources, especially client executives, and a team of drivers.
Step2: Choosing a Revenue Model

Once you've decided on the type of food delivery App business you want to establish; the next step is to pick a revenue model. For instance, you're responsible for order and delivery; then, you can charge a commission per delivery. For Uber Eats back in 2018, the delivery fee was $4.99. The delivery fee is calculated according to the distance traveled. On the other hand, if you're only taking orders, you also take commission per order, and you don't have to invest big money.
Step 3: Hire an App Development Company

Now, it is the most important segment of setting up an online food delivery business. Search to find a credible mobile app development company in Jaipur. They must have dedicated expertise in building food delivery Apps. First, narrow down on a few top-rated App development agencies in your region, ask them to share their portfolio and quote for your project. Compare their work, as they'll give you a fair idea of whether they have the capabilities to meet the complexities of your project. Once you're impressed with your prospective development company's work portfolio, ask them to share with you client references; then, you can go that extra mile in talking to their previous clients, inquire about their experience, and do they recommend or not.
Step 4: Native or Cross-Platform?

Now is the million-dollar question, do you want a native App for both the platforms iPhone or Android, or build a cross-platform food delivery App.
Pros of Native Development: -
Delivers stable & fast performance
The App lifetime is maximum.
The App is more flexible & scalable.
Minimal restrictions in functions & architecture.
Full compliance with the platform.
Cons of Native Development: -
High development cost
Complex development & maintenance
Pros of Cross-Platform Development
The development requires fewer resources and fewer development costs.
Fast development times
Fewer specialists are needed
Cons of Cross-Platform Development
The code design is complicated and performance is compromised to a certain extent.
Difficult to add new features

How Long Does It Take to Develop an App?

Well, there is no one-word answer to this. However, it takes approximately three to nine months to build an application. The development varies concerning the App's complexity, features, and other factors such as coders' expertise at a Zomato like app development company. Breaking down the time:
To write a project brief, at least one to two weeks is required. Next up is research the ideas with the coders; it takes four to five weeks. The App's design takes between six to twelve weeks, then development & prototyping of the App need about six to twelve weeks.
How Much It Cost to Make an App Like Zomato, Swiggy, and Uber Eats?

Well, it's hard to say, but the cost of building an App on similar grounds like Uber Eats, Swigy or Zomato, will require funding between $12,000 and $25,000. It is better if you quote from more than one android application development services company to make a well-informed decision. One thing to note here is that the company with the highest quote doesn't always guarantee best-in-class services. Similarly, the lowest App quote is not symbolic for shoddy work. So, you've to weigh your options and make the final call.
What is the Difference Between Swiggy and Zomato?

Here are some worth noting differences between Zomato and Swiggy.
On Zomato, there are reviews & ratings and the restaurant's images, whereas, on Swiggy, there are only ratings.
On Zomato, there are no many other things such as detail about the resultant in the city, and Zomato Gold, on the other hand, Swiggy lacks such features.
Swiggy's interface is way more user-friendly than Zomato.

Both Swiggy and Zomoto are doing well, and their revenue figures are growing with every passing financial year; and in years to come; with the COVID-19 pandemic here to stay, these two are going to get even bigger.
Final Thought

In the end, it's all down to the App development company you trust for building your food delivery App. So, take your decision wisely, conduct online research to know their market reputation. Do their the capability to meet your needs and expectations? Ask as many questions during the interview so that there are no queries or doubts later on.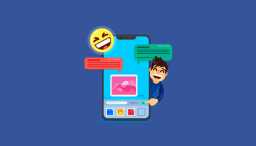 Looking at the current world, we can undoubtedly say that increasing competition in the social media industry is cut-thr...
Mohit Mittal
Jun 29, 2023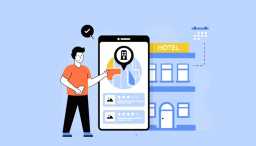 The businesses are flourishing in all industries, including the tourism industry who have digitised in the previous deca...
Mohit Mittal
Jun 06, 2023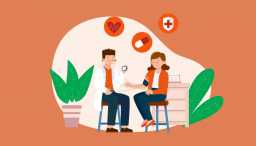 Covid-19 has absorbed most of the worlds healthcare resources and presented new challenges that the industry needs to so...
Mohit Mittal
Jun 05, 2023