Companies are experiencing a grave problem: the great resignation. Many people in the US are leaving their jobs at an alarming rate. Employers will find it hard to retains and employ talented individuals. However, there is a way to overcome this problem: hiring offshore companies.
Hiring an offshore web development company will help big companies in the west stay afloat in the tech space.
In this blog, we have discussed how to hire an offshore web development company. Making wrong decisions can cost you time and effort. We have saved you the trouble by compiling practical advice.
7 Factors To Outsource Web Development Services
#1 Gain Clarity About Your Requirement
Without this step, you will be looking for a needle in a haystack. You have to segregate projects for outsourcing. Once you get an overview of the tasks, you can start looking for developers. For instance, you want to outsource the UX project for an eCommerce application. Once you know the project, you can target your search for a UX developer for eCommerce apps.
It would be best if you also got clarity about the timeline and budget. Do not try to hire a developer charging a low price, the quality of the project matters too. If you hire a professional solely on t their charges, you will end up with a botched project.
#2 Make A Choice Between A Freelancer Or A Company
Both the options have their pros and cons. A company may charge higher but will have better professional etiquettes and frameworks for the project's completion. On the other hand, freelancers will be faster at completing the project since they will have fewer corporate policies to get around.
However, if the project has more at stake, it's advised that you pick a company. Companies have more at stake when they work with international clients. Getting on the wrong side of one international client can mean losing future potential international clients.
#3 Take A Good Look On The Portfolio
Whether you go for a freelancer or a company, make sure you hire them after correctly examining their portfolio. If they do not have a portfolio, you can consider them after assessing them on an assignment of your choice. However, most professionals have a portfolio. The portfolio will tell you about the industries they work with, their work quality, uniqueness, working style, etc.
After having a look at their portfolio, you can ask them any other questions. For instance, you like their work, but they have no experience working in the project industry. You can ask them how they plan to handle a project. You can also ask them about their failures and setbacks. Their answer will tell you a great deal about their ethics and values.
#4 Ask Questions About The Team
After you have a bunch of shortlisted companies, ask them about their teams. You can also ask about the team that will work on your project. It's essential to understand who will work on your projects and their skill set. As the client, it is your right to get the best team possible.
#5 Interview Process
After the fourth step, you will only have 3-4 teams on your list. An in-depth interview is in order. It can be telephonic or a video call. Video calls are the norm nowadays, so go ahead and schedule a video call. Ask them all your questions at this stage.
Their processes, communication frequency, technical expertise, the uniqueness they bring to the table, etc. It's better to ask questions now than later.
#6 Conduct A Technical Test
You can conduct a minor assignment. It doesn't need to be big to delay the project's completion. A small one that will help you judge the efficiency and quality of work yourself. It will also help you weed out any liars who exaggerated their capabilities to get the job.
The completion of the project will help you gauge their skills, punctuality, professionalism, and problem-solving ability.
#7 Gauge Whether You Have Something Common
Working with offshore companies is a double-edged sword. They prove to be the best at their work but may fall short on other aspects.
Since you and the partner company belong to two different cultures, there may be cultural gaps. You should be aware of the existence of these gaps to avoid future friction. This friction is hardly the party's fault but leads to jeopardizing the project.
To counter it, try to find common ground in terms of values and ethics. It will help you empathize with the other party and lead to a successful collaboration. It will make it easier to outsource web development services in the future.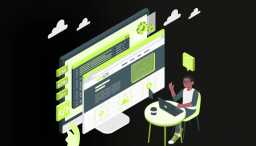 If you wish to have a qualified website that is navigable and well designed and it should contain all the rich-featured ...
Dipti Singhal
Aug 30, 2022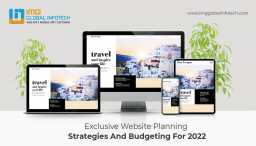 The planning for websites is a crucial part, most companies hire website building companies, and website development com...
Dipti Singhal
Apr 15, 2022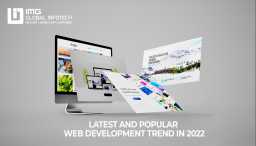 It has been visible that the impact of artificial intelligence is a changing tool. Users expect the website to load fast...
Nick
Mar 10, 2022