Digital Marketing
Go Digital TO Deal With COVId-19 Effects On Your Business
By IMG Global Infotech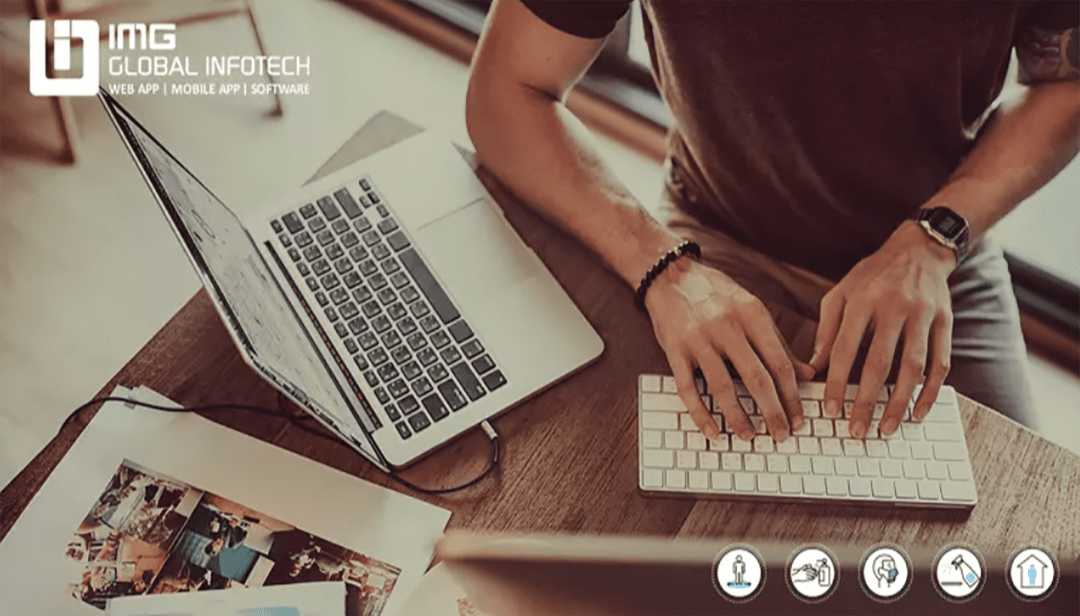 2787
The Covid-19 Pandemic has brought testing times for businesses all around the world. The best thing you can do right now is to stay home and support your doctors and workers. The only way we can overcome this battle against the pandemic is by planning for the business in the long term. Smart decisions taken today can go a long way for businesses to survive after the pandemic is over. Digital Marketing has become a tool for small to large scale businesses to continue their business going and over to stay connected with the people even at their times. With most of the population locked away in their households and surfing the internet, the business can make the best use of the opportunity to reach out to their potential customers and make an online business presence.
Your business may have shut its door for the time being, but the customers do not need to lose their touch with the same. The audience should not be left behind in the time of the pandemic. Make yourself acquainted with the customers and clients by promoting your brand on Social Media Platforms and also through other modes.
It is you, as a business owner, whose smart decisions today can make the best of this. It is the best way to keep your business stabilized. Be ready with a strategy, and once the lockdown ends, grab the first opportunity that comes to your door.
It is not a wise decision to discontinue your SEO Services at the time of this Global Pandemic. On the contrary, you should focus more on the SEO Services and devise a plan for this lockdown. Spread the right kind of knowledge to your customers and audience. Businesses can make use of online social media platforms and email services to stay connected with their clients. If you are able to stick with the SEO Plan today, you would bear the fruits of it tomorrow when all the businesses come knocking on your door.
In short, people who are not on the internet need Digital Marketing Services, and people who are putting a stop in it, need to continue it with better plans and methodologies to stand still. Time is tough, so you can be. We together can deal with anything and we will. We are lockdown, our zest and presence over the internet is not. Time to make your presence on the internet for a great come back after this pandemic is over.
In conclusion, it is now or never in the field of Digital Marketing, for the business to make the best of the lockdown. Spread the word to your customer, while they sit at home, and choose the best for your business. Your time for business will come, and be prepared for it with your gates open.
Choose the best Digital Marketing Agency in the market for your business. Contact IMG Global Infotech today and make the best choice for your business.