ON DEMAND
On-Demand Fuel Delivery Mobile App Development In 2023
Develop a cutting-edge on-demand fuel delivery mobile app in 2023. Seamlessly order fuel, track deliveries, and make secure payments with this innovative solution.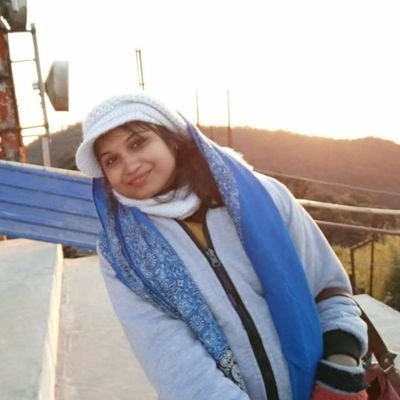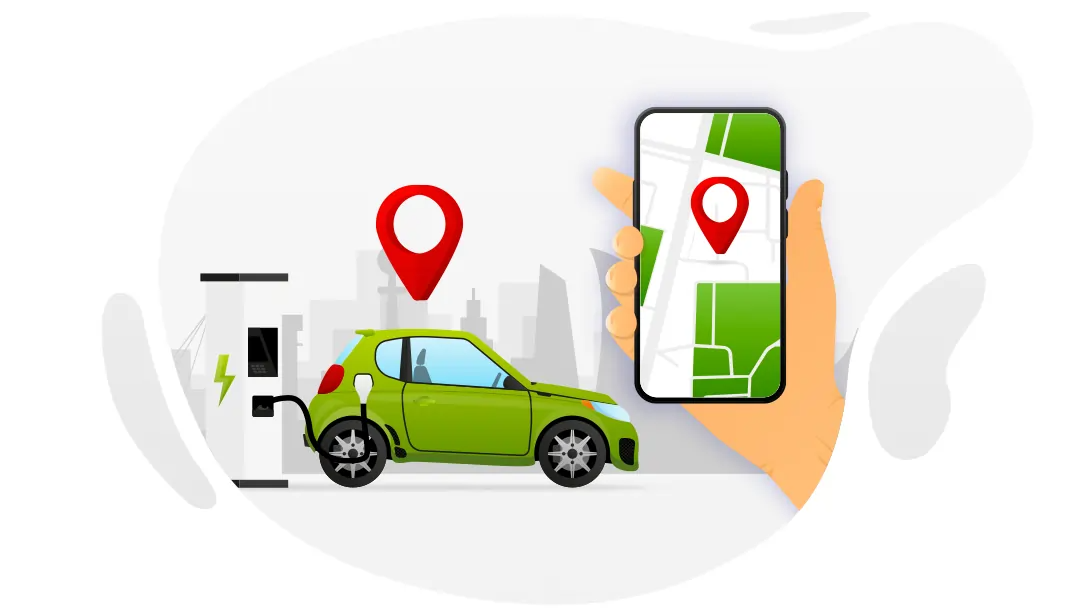 Today, on-demand apps have not only saturated the market, but also conditioned people to order their needs online while reclining at home. These apps have invaded numerous businesses, like restaurants, groceries, taxis, etc., and you may obtain anything by merely tapping your smartphone.

In addition to these factors, fuel delivery app development is also present in this market.

Yes, you read correctly. Using on-demand fuel delivery service apps, fuel may be delivered to the doorstep.

Did you know that by 2025, the on-demand fuel service market in the United States would reach $533.5 billion with over 45 million users?

Obviously, nothing can impede this part. Therefore, now is the moment to enter by starting a fuel delivery business and secure one of the top positions.

This app will instruct you on how to start a fuel delivery business. In addition, we will assist you estimate the cost of developing fuel delivery applications.

What is an On-Demand Fuel Delivery App?

Currently, a number of apps enable users to have fuel delivered to their location or address. By disclosing their location, these apps enable users to quickly register and place an online order for fuel delivery. The user may then track the fuel supply and make more productive use of his or her time, as he or she no longer needs to wait in long gas station lines.

Fuel Delivery Application Development Statistics - Factual Data
During the period between 2022 and 2032, the mobile fuel delivery market is anticipated to expand at a CAGR of 6.8%.
This market is anticipated to reach over $4.8 billion in 2022.
The value of the mobile gasoline delivery market is expected to reach $6,2 billion by 2026.
In 2023, on-demand app revenue is projected to reach $935 billion.

Advantages of an On-Demand Fuel Delivery App

1. Handle Emergencies

Frequently, our vehicle ran out of gas or fuel in the middle of our journey. Such apps appear to be a salvation at the moment because they permit online gasoline ordering and gas delivery requests. It will take as much time as necessary to deliver the fuel to the requested location.

2. Monitor on-demand gas delivery

Through GPS and map integration, users of an app for on-demand fuel delivery may observe the location of the delivery truck in real time. Thus, they are able to anticipate the fuel delivery time and prepare to receive it at the destination.
3. Time-Saving

By utilising fuel on-demand services, you can save a substantial amount of time required to reach the gas station and return. Your gas delivery on demand is merely a tap away.

4. Order Fuel Anytime/Anywhere Instantly

Using the on-demand fuel apps, customers can order fuel from anywhere, at any time, in any quantity, and have it delivered to their desired location within the allotted time limit.

5. Convenient

Use an on-demand gas delivery app to request on-demand fuel delivery services whenever and wherever possible. Some individuals require online fuel delivery, while others request it for convenience. Clearly, no one enjoys waiting in a lengthy line for fuel for their automobiles. Such applications will assist you expand your business' customer base.

6. Minimum Maintenance

An on-demand fuel delivery app provides a seamless user experience and assists fuel delivery companies in acquiring a large customer base. Therefore, it is advantageous to invest in the creation of gas station delivery apps.

Moreover, on-demand fuel service apps relieve business owners of the time-consuming and labour-intensive task of running a petrol station. In this manner, fuel delivery companies can enhance their profitability with minimal expenditure.

7. Multiple Payments

By integrating prefabricated gasoline delivery software solutions into their enterprises, proprietors may provide clients a variety of payment options, such as debit cards, credit cards, and mobile wallets. Additionally, they can create a secure payment gateway to accept these payment methods. In addition, adding a "pay later" option to their online fuel ordering system might facilitate more transactions with pinpoint precision and speed.

8. Driver Management

Driver management is a crucial aspect of a Fuel Delivery App Development. Moreover, if you provide fuel delivery services, driver management is essential. You must recruit fuel vehicle drivers to facilitate the delivery of fuel on demand. To achieve this, drivers' skills must first be verified before boarding.

This app can also assist with driver tracking, providing real-time information about the driver's work status.

9. Scalability

It is referred to as scalability when an application has the capacity to support a growing user base. It also allows developers to add more features based on business needs and growth.
What is the Fuel Delivery App's business model?

In order for your organisation to keep up with its success, it is essential to have an optimal Business Model of the Fuel Delivery App. Therefore, you must choose it with caution.

Below are some of the most prevalent business models for on-demand fuel delivery.

1. Aggregator Business Model

By establishing an autonomous fuel distribution system, online fuel delivery enables you to increase your company's revenue. This concept connects the distributors or suppliers of fuel delivery to the end customers.

2. Service Delivery Model
Startups can expand their gasoline company by launching a fuel delivery division and an on-demand fuel delivery application. This application facilitates fuel delivery for businesses.
How Does a Fuel Delivery App Operate?

The fuel delivery app development approach is comparable to that of Uber for vehicles. In Uber for vehicles, users book cabs through their mobile devices, and the vehicle arrives at their doorsteps. With this fuel delivery software, users only need to make a phone call to receive fuel at their selected location. Users are not required to physically visit a gas or gasoline depot.

Let's examine the fundamental procedures required in the operation of a gas station delivery app.

1. Registration

Registering with the app is required to access the app further. You have provided some vital information to establish an account on their application. Currently, all apps integrate social network account signups to reduce the number of steps required for user registration.

2. Location details

Through the app, you can quickly share your current position to receive fuel at your location. The driver from the app will arrive at your location in time to provide you with fuel.

3. Fuel Request

This stage is linked with the selection of the desired fuel type, diesel or gasoline. The required volume can also be communicated via the application. Using some aspects of the app, you may even negotiate the fuel price.

4. Fuel Delivery

As soon as you have completed the aforementioned steps, a fuel delivery vehicle will be parked in front of your residence within minutes.
What Are the Most Important Functions of a Fuel Delivery App?

There are multiple parties involved with your apps, including end-users, delivery agents, and company administrators, and you must guarantee that they are all satisfied with the app's operation. Consequently, there are often three panels included in a gas delivery business.
Customer Panel

Customers can obtain the fuel they need in a matter of minutes; all they need to do is provide some pertinent information, such as the fuel quantity, type and the position of the automobile.

1. Prompt Delivery

Customers can plan the delivery of fuel by selecting a date and time that is convenient for them.

2. Following the order

With the help of the app's-built capabilities, the fuel order may be tracked in real time. Customers can identify the precise location of their gasoline supply.

3. Flexible Payment Structure

Providing payment flexibility can propel an app to great success. Different types of clients will use your app, and they will all pay in different ways; if you provide them the option to utilise any payment method, you will generate loyal customers who will remain with you for the foreseeable future.

4. Price Estimation

Through this feature, clients will obtain an estimate of the price of fuel on their display. This vital piece of information will be provided to them prior to their order confirmation. This offers clients with a decision-making opportunity.

5. Evaluations and Feedback

Customer feedback in the form of ratings and reviews can do wonders for your app. This feedback is really valuable because it enables you to develop in areas you were previously neglecting.

6. History Administration

This feature makes it simple to manage a customer's complete history of arriving and exiting funds.
Driver Panel The components of the driver panel are detailed below; let's examine them.

1. Availability Status
The driver has the option to toggle their availability status on or off based on the conditions. After a predetermined amount of rest, the driver has complete discretion over when they are prepared to resume normal operations.

2. Dashboard
The dashboard allows drivers to view crucial information, such as earnings, completed deliveries, and upcoming and existing reservations, on a single screen.

3. Application Navigation
Google Maps is integrated into the system, providing drivers with accurate navigation. When drivers are on their way to fulfil an order, impeccable navigation is of the utmost importance.

4. Invoice Production
This function enables drivers to track their responsibilities and generate invoices for their payments.

5. Evaluation of Customers
In a manner similar to the customer panel, where drivers were by the consumers, the driver panel allows drivers to rate the customers.

Administration Panel
1. Manage Bookings
The administrator is responsible for this panel, through which he can handle all bookings. He can complete this work by monitoring all deliveries and making mandatory changes to reservation information.

2. Reports and Analytics
The role of the administrator is much simplified by the data-driven recommendations supplied by analytics and reports. Administrative personnel will be able to make crucial company decisions without complication with this support.

3. Cost Management
The administration is responsible for managing all fuel tankers. Through this feature, they must also regulate the pricing of various gas and petrol types.
How Can Fuel Delivery Applications Keep Customers?

To be successful in the market of gasoline delivery apps, you must keep track of what works well and what does not. Retaining clients is essential for any app seeking to establish its market dominance.

1. Excellent Customer Service

Customer service is an important department of any business enterprise. All client inquiries should be addressed immediately; this will make the consumers feel valued, which will have a significant positive effect on your organisation.

2. Discounts & Specials

Customers will remain loyal for much longer if you provide them with discounts and special incentives. It is a wonderful way to express our appreciation and let you know that your efforts have not gone unappreciated.

3. Evaluations and Ratings

Ratings and reviews have always been an excellent method for enhancing the work that you have been doing. Customer feedback based on their experience serves as an excellent reality check in areas where you were not paying attention. Customers' constructive feedback will prevent you from being complacent and inspire you to push your limits and enhance your software further.

4. Evaluating Employees

The employees you hire should be qualified and a perfect match for the organisation. This personnel screening process is an excellent method for safeguarding the safety of clients, hence enhancing the app's credibility. The screening procedure involves a thorough background check, insurance checks, registrations, and verifications of the delivery personnel.

Steps to Beginning a Fuel Delivery Service Online

1. License and Property

Before launching an app for gas and petrol delivery, you must obtain clearance and a licence from the appropriate government agencies. There are numerous organisations, such as the Petroleum and Explosives Safety Organisation (PESO), that have provided fuel distribution business rules. If you intend to operate an on-demand gas and fuel delivery business in the United States, you must comply with the Fuels Regulatory Streamlining and Hazardous Materials Regulations of the US Environmental Protection Agency and the Pipeline and Hazardous Materials Safety Administration.

2. Geolocation-enabled Transportation Routing System

Additionally, you will require a fleet of fuel delivery trucks and cars to transport fuel to various areas. All delivery vehicles must be outfitted with a GPS tracker for tracking purposes and a fuel dispensing mechanism for proper disposal and recording the amount of fuel distributed.

The fuel delivery vehicles and carriers must conform to all safety compliances and rules set forth by numerous agencies, including the department of transportation, fire marshals, etc.

If you intend to distribute different types of fuel, your carriers must be capable of transporting gasoline, diesel, compressed natural gas, etc. You would also need qualified, well-trained drivers to transport and deliver fuel.
3. Cooperate with Fuel or Gas Suppliers
Contact gasoline suppliers in your region of business and engage with them to ensure a continuous supply of fuel over the long run. Having a thorough awareness of fuel suppliers can ensure that your fuel delivery company's inventory is never depleted.
4. Establish a Web and App Portal

You now possess a licence and approval, fuel delivery carriers, and an assortment of fuel types. Now, you need a multifunctional smartphone app to operate a fuel delivery service. To build your firm as Uber for fuel, you must give superior customer service and an enjoyable experience.

Your gas delivery software will provide separate user interfaces for customers, drivers, and administrators. The admin web panel will enable you to track and monitor all operations pertaining to fuel delivery, driver tracking, customer acquisition, payments, reviews, ratings, and feedback, among other things. Therefore, it is vital that you carefully consider the functionality of your gas-on-demand app. This can be accomplished through a comprehensive discussion with an expert mobile app development team.

5. Employing online and offline marketing techniques

Once the app for the fuel delivery service has been established, it must be marketed through various offline and online channels. A good marketing strategy will undoubtedly help you raise awareness of the new method of fuel delivery.

How to Retain Independent Contractors in an Online Fuel Delivery Company?

Price Competency

If you wish to retain customers for an extended period of time, you must maintain competitive pricing.

The popularity of on-demand services among independent contractors is largely attributable to their flexible work schedules. Providing contractors with the option to work at their own pace fosters a strong relationship between the app and the contractors.

Popular Mobile Fuel & Gas Delivery Applications

Let's take a look at some of the applications that have performed effectively in this business sector.

1. Fuelster Available On: iOS, Android
Customers who wish to acquire their fuel within minutes should utilise this application. You must finalise the transaction by paying the necessary amount to the nearest gas station, and their certified staff will soon provide you with fuel. Their payment mechanism is fairly streamlined and secure.

2. Yoshi is available for iOS and Android
Yoshi is recognised as one of the greatest fuel delivery service companies in the United States. It allows users to arrange their fuel delivery up to seven days in advance. Its price range corresponds to that of actual gas stations. This app for fuel delivery also provides additional services, which users can select based on their needs.

3. Fuel Buddy Available On: iOS, Android
Fuel Buddy offers around-the-clock fuel delivery services for generators, trucks, buses, and automobiles. Their delivery man arrives at your location within minutes of placing your purchase.

4. Ez Fill Available On: iOS, Android


Ez Fill, one of the leading apps for fuel delivery on demand, delivers fuel to users' homes, businesses, and other locations. It is among the most popular apps for on-demand gas delivery. It has employed professional HAZMAT drivers to expedite and ensure the safety of gas supply to the specified sites. The app provides notifications and reminders to let you know the exact time of gas delivery while the delivery is in progress.

5. Booster Fuels Available On: iOS, Android
This fuel delivery is compatible with smartphones and allows consumers to fill their tanks at any hour of the day. In addition to providing fuel, they also replace windscreen wipers and inflate tyres. This programme is a bit time-consuming, which is one of its drawbacks.

6. CAFU
Available On: iOS, Android. CAFU, one of the most well-known fuel delivery applications, offers its services throughout the UAE. Additionally, it provides fuel to a number of cars and marines in Dubai. You must submit your car information, choose a delivery time, and pay the same price for petrol delivered to your location as you would at a gas station. CAFU also provides additional services, like engine oil changes, car washes, tyre changes, and battery replacements.
Difficulties for an On-Demand Fuel Delivery Enterprise
Always, opportunities come with obstacles. The mobile app for on-demand fuel is no exception.

Let's examine the issues that the application may face:

1. Be Competitive Against Big Players
Clearly, since the market for fuel delivery on demand is already saturated, you must compete with the large competitors.
Solution: You may operate your business more efficiently by collaborating with influencers, promoters, and industry experts. Follow leading techniques to remain ahead of the curve and focus on issues that others overlook.
2. Finding Apt Tech & Funding

Currently, organisations utilise cutting-edge technologies to remain current and competitive. For your app to have an online presence on the market, you need a digital infrastructure. You would require partnerships, money, and financial collaborations for this.

Solution: You can choose a professional mobile app development company that can provide both or assist you in deploying the most effective resources on your end.

3. Large Fleet Management

A business that delivers fuel on demand would require a sizable fleet. You must employ dependable drivers, maintain a sufficient fleet of vehicles, and then coordinate the infrastructure. Initially, this would be exceptionally chaotic.

Solution: You can form a partnership with a fleet management business that has the necessary manpower and resources.
Required Technology Stack for Developing a Mobile App for Fuel Delivery

It is crucial to choose the proper set of technologies while developing an outstanding app. Ensure that the mobile app development company you hire has experience with the following tools and frameworks:
Back-end for Mobile Platforms Android and iOS
Node.js, JavaScript, .Net, & more
Payment system
Stripe, Braintree, PayPal, CCAvenue, Google Wallet, and PayStack are payment processing platforms.
Routing and navigation
Google Maps, Global Positioning System
Instantaneous App Analytics
Firebase Analytics, Crashlytics, Mixpanel, BigData, Spark, and the Apache Software Framework Flink IoT compatibility Smart locks
Real-time messaging
MQTT Database Atlas, MongoDB, RDS, and Cassandra.
Web Server
AWS EC2 Cloud archiving
AWS S3
Notifications delivered through the Internet
SMS, phone verification, APNS/ FCM, Push.io, Twilio Voice, and Twilio Voice
Twilio, Nexmo, SNS
Price of Developing an App for Fuel and Gas Delivery

The cost of designing a Gas station delivery app development relies on a number of variables (discussed below). Fuel delivery app development comparable to Fuelster, Filld, and WeFuel will cost approximately $40,000 on average.

Aspects Influencing the Price of the Fuel Delivery App

1. Platform

The development cost of an app for fuel delivery is entirely contingent on the platform chosen for the intended audience. Android and iOS are the two platforms, and each affects the app's development cost differently.

2. App Size

The app's size is impacted by the phone's dimensions and overall characteristics. The size of the application must be chosen with these considerations in mind.

3. App Layout

The primary goal of developing an app that delivers gas station stuff is to attract the attention of clients, and to accomplish this, you must choose a design that aligns with your concept.

4. Innovative Characteristics
Numerous features, including a booking/transfer calendar, geolocation, data transfer, data modification, push notifications with OTP confirmation, in-app calling and texting, and a calendar for booking/transfers.

5. Primary Attributes

Purchasing carts, buy letters, customer accounts, opinions, and inspections are elementary aspects that have a significant impact on the app's final cost calculation.

Conclusion

Today, online on-demand services are a fantastic way to contact your audience; you should not pass up this wonderful opportunity.

Developing an online fuel on-demand delivery app is not an easy effort; but, with the help of an app development business and this article as a guide, you will be able to establish a fuel delivery app that will instantly connect with the audience.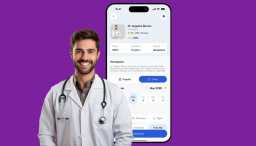 Visiting a doctor is required sometimes. Usually, people prefer contacting a doctor by visiting them after making an app...
Dipti Singhal
May 23, 2023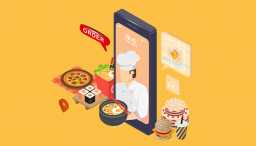 Postmates, Grubhub, and Doordash are online food delivery services that make it as easy as possible. You can order your ...
Dipti Singhal
May 09, 2023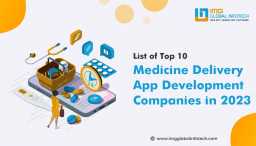 Who would've thought one could order their medicines online and have them delivered straight to their homes? B...
Dipti Singhal
Jan 16, 2023