Ever plan on leaving your day job to build a startup of your own? If yes, then you understand the struggle to find an idea for a startup. If you are looking for a startup idea, then a Grocery Delivery App should be on your radar. The success of apps like Grofers and Big Basket indicates a robust market for grocery services in India. But it isn't easy to discern whether it is the right step for you. Moreover, finding good mobile application development companies in India is hard. We are here to help you navigate whether a grocery delivery app is a right business for you.
What is Grocery Delivery App?
Grocery shopping is that item on the to-do list that always gets neglected even when it is essential. One wants to delegate that item to someone else while one is busy building a career and family. Grocery delivery apps are the solution to this millennial problem.
They are apps specifically designed to shop for groceries and get them delivered to your doorstep with minimal effort from the user's side. These apps even facilitate hefty discounts for the users. It makes the process of grocery shopping seamless and easy.
Related Blog: How to Develop a Grocery App in 2021?
Why have they gained mass popularity?
In supermarkets, the shiny and new products on various isles become so tempting when all you wanted was a loaf of bread. Ten minutes later, your cart is full of items you do not need, with an online platform, that is not the case. You don't have to face the public humiliation of removing items from your cart because of your impulse buying habits. Online shopping allows a long deliberation period. You cannot deliberate your decisions in a supermarket for a long time because of the queue behind you. Online the pressure is off.
Moreover, during the pandemic, one did not feel safe when stepping out of the house. Social distancing is of paramount importance. Thus, many urban dwellers turned to these online platforms to procure groceries. The companies stepped up and have delivered their services in compliance with the hygiene and precautions one must take during this crisis.
The internet boom in India because Jio has made online shopping possible in tier 2 and tier 3 cities. Semi-urban and rural India is ready to adopt online shopping. Many e-commerce giants like Amazon have started to function in this area too. It is time that eCommerce companies stop underestimating their spending capacities.
What makes you Unique?
It would be best if you discerned what makes your startup unique. But, how does a Unique Selling Point even help? Well, a USP gives you a chance to innovate in the market. There are already top-performing online platforms that deliver groceries. What will separate you from the crowd? One way to find your USP is to look at the problems you face when shopping for groceries. When you narrow down a pain point, inquire whether others face the same problem too or not. If your friends and family face that problem too, then you can build a solution around it. Voila! You have a unique angle in an ecosystem flooded with carbon copies of the same idea.
How to translate your vision to reality: choosing one company among the mobile application development companies in India?
It's pretty clear that you have ideated a brilliant solution to a common problem. You now have a USP. And, now the only thing left to take care of is an equally brilliant application. There are many mobile application development companies in India and mobile app development services. How to pick one that suits you?
A good idea would be to make a list of mobile application development companies in India. And, the next reasonable step would be to check out each company's projects. Make sure that they have worked with an application for the delivery of groceries in the past. It would ensure that the company has done mobile app development services for other clients. You can then look up the app for yourself and discern whether it is up to the mark.
Mobile application development companies in India also offer cost-effective mobile app development services. You need not worry about the huge cost one can incur from expensive mobile app development services.
Another non-technical aspect of choosing a company among the mobile application development companies in India is whether they understand your vision for the platform. Hard skills are just as critical as one's soft skills. Make sure the mobile app development services include not only the coding part but also the humane part.
Hire a grocery delivery app developer that understands the project and delivers the best result possible for your startup.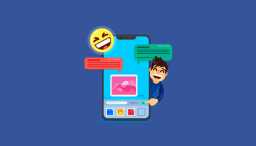 Looking at the current world, we can undoubtedly say that increasing competition in the social media industry is cut-thr...
Mohit Mittal
Jun 29, 2023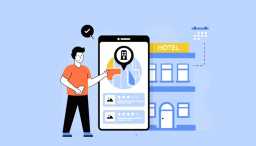 The businesses are flourishing in all industries, including the tourism industry who have digitised in the previous deca...
Mohit Mittal
Jun 06, 2023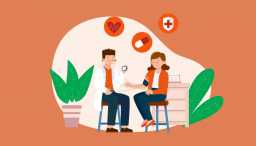 Covid-19 has absorbed most of the worlds healthcare resources and presented new challenges that the industry needs to so...
Mohit Mittal
Jun 05, 2023