The coronavirus pandemic has made grocery shopping with a few taps on their mobile app is the new normal. During the lockdown and movement restrictions, Grofers and BigBasket had a big boom in their sales, and this pattern is expected to continue with different mutants of the virus forcing people to stay back at home.

Even the retail store owners are considering having a delivery App to survive and thrive during these tough times. Are you one of them? Then, this blog will be of great help to you as we'll guide you on how to create a successful grocery App. Scroll down and have a look.
In-App Navigation Matters
As we know in-App navigation is the conversion between the end-user and the App. If it is not clear and straightforward, your potential buyers may install your on-demand delivery application.
The navigation should provide all the necessary details a customer needs to complete their order. Make sure users find it easy to switch product categories, and go back to the Home Screen.
Your custom mobile app development company should have excellent skills in designing & developing a hassle-free App interface.
Stress-FREE Sign-Up
If you check any of the popular grocery delivery Apps, you'll quickly discover how easy-peasy the signup process is. First, ask for minimal information when asking your potential customers during signup, avoid personal details, name, email id, and delivery address should be enough.
The signup process has to be enjoyable and stress-free. Include quick signup via Google accounts and Facebook.
Ordering Should Be a Matter of Few Clicks
Literally speaking, buying groceries should take not more than a few clicks. It involves finding items, adding them to your cart with a few swipes or taps, and finally confirming the payment method. As a rule of thumb, reduce the number of steps needed to confirm the order.
Plus, your grocery App development can include additional functionality such as order history, favorites, and cart for every user account. This way your customers can instantly purchase products they wanted to buy earlier, and save time & energy.
Comfortable Checkout & GPS Tracking
Once your customer has placed their order, it's time to go ahead with choosing the delivery option. You can offer same-day and next-day delivery options with cash-on-delivery, and multiple payment payments.
Hire a grocery delivery App developer to add complex functionality such as GPS tracking. Also, allow customers to make changes to delivery or pickup at their convenience.

Maintenance
The success of your online grocery App depends upon the continuous maintenance support provided by your best mobile app development services agency for bugs and unpredicted issues that may occur as use of your App.
Also, after the launch of the grocery App, for one week analyze the client feedback to ensure what features required fine-tuning and those required.
Another information functionality is regular notifications that inform customers of their order status. If possible, add the real-time track, so that the customers can monitor their courier movement. Also, having built-in live chat, in case your customers have any queries or problems.

Push Notifications
If you want to increase your sales figure, then push notification is a must-have feature. Push notifications will boost customer engagement, and trigger increased App usage. The notifications allow you to update your customers with the latest sales, discounts, ongoing deals, and so much more.
However, the push notifications should be less frequent, otherwise, if your customers get disturbed, they may uninstall your App.

Multiple Payment Options
Your custom mobile app development company should include multiple payment methods to your grocery App, which includes cash on delivery, credit & debit cards, net banking, digital wallets, etc.
Your doorstep grocery delivery App must make your buyers feel the ease of paying for the order in the manner they want.

Let's Wind Up
Hire a robust mobile app development services company with a specialization in developing grocery Applications. Check their portfolio to know whether they have the prowess to deliver on your expectations.
If possible, obtain a detailed quote in writing before they commence with the project.
Do some background checks to inquire whether they have relevant work experience. And, finally, trust your guts to take the final call.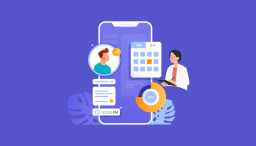 In today's fast-paced world, convenience and accessibility in healthcare services are paramount, so healthcare app d...
Mohit Mittal
Oct 04, 2023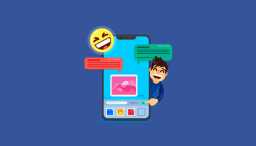 Looking at the current world, we can undoubtedly say that increasing competition in the social media industry is cut-thr...
Mohit Mittal
Jun 29, 2023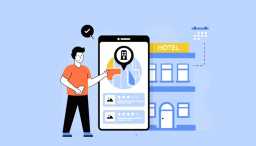 The businesses are flourishing in all industries, including the tourism industry who have digitised in the previous deca...
Mohit Mittal
Jun 06, 2023