As the world is continuously evolving, it's become important for business owners to evolve with the world& build an effective online presence. A website is one which communicates with the audience and caught customers for your business.
Website design should be such that it grab user experience, tell us about the functionality of your business and complements your content. In this blog some points have been discussed that help you build online presence.
Prepare a plan
Don't start building your website. Firstly you should consider is your website effectively met the need of customers, figure out the content, page view, design of the website. After figuring out the answer of such questions you can start building your website.
A proper plan and its execution in the right way is the only way to build an engaging as well attention grabbing website.
Importance of having a good navigation
While designing a website, navigation play a key role. If your website is disorganized or out of order then people fail to navigate your website and leave the website. So, it's important that visitor should easily find what they are looking through your website.
Use quality images
Not every image is easily fit with your website and grabs attention. Ideally, photos or images should be such that they can portray about your business brand and match with your content. They should be genuine and evoke trust to your company.
Significance of using social button
Having an engaging content in website can only meant meaningful when you have share that on other website. If your website is lacking in social sharing button, then you are missing out a lot of social media traffic. So, having social button will bring a good quality of traffic from different social websites.
Get updated about broken links in your website
While designing a website, it should be necessary that each and every page of our website should work properly. Take time to evaluate whether or not your website has broken links or pages and try to remove them as quickly as possible.
So, if you want to increase visitors to your website, then proper designing and online branding is very important. To help you in building an eye catching website, IMG Global Infotechoffersa Website Designing Services. We build website on different platforms according to the requirement of clients.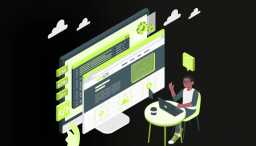 If you wish to have a qualified website that is navigable and well designed and it should contain all the rich-featured ...
Dipti Singhal
Aug 30, 2022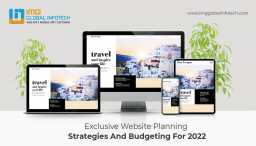 The planning for websites is a crucial part, most companies hire website building companies, and website development com...
Dipti Singhal
Apr 15, 2022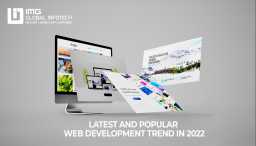 It has been visible that the impact of artificial intelligence is a changing tool. Users expect the website to load fast...
Nick
Mar 10, 2022