One of the valuable metrics social marketers track on Facebook are conversion rates. Typically, conversion means the time or destination at which a user converts from being a browser to a buyer. For many users, conversions are the highest priority. Conversions are not only regarding driving purchases but also about driving actions. Follow these 7 essential tips to convert your next Facebook campaign into a success.
Define Your Conversion Goals
Before you try to change anyone, you want to know what your goal is for your conversions. Know what action you want people to take after they see your ad. The types of conversions supported by Facebook include:
1. View content
2. Add to wishlist
3. Initiate checkout
4. Purchase
Don't expect one ad to work all of your conversion goals. You will require a longer ad strategy that includes separate ads for each particular goal. Think about where these goals match the consumer campaign and target accordingly. Before you start an ad campaign, you need to know your brand, know your customers, and know your goals.
Images
The image that goes along with the ad has to be impressive, attractive and high resolution. It is this which either drives people to click or move on. Keep testing for larger images and look at the click-through rates.
Choose a call to action
A Call-to-Action is a lead generation system that users use online. It typically is some kind of action button that is clear and helps the user to take the desired action. This can have a significant influence on your click-through rate, conversion rates and you can split test them thoroughly over time the call to action choices is there in the Ad setup menu.
Conversion Pixel
You can use the Facebook pixel to track your website visitors' actions. This is called conversion tracking. You can track your marketing efforts on Facebook, better if your conversion pixel is in place.
Track Conversions Across Multiple Devices
You can track clicks and conversions from mobile to desktop. Even if your campaign only runs on desktop, Facebook suggests that you install Facebook Software Development Kit on your mobile app, if you happen to have one. This gives Facebook the ability to collect more audience data and expand your target audience based on that data.
Target by behaviour
You could use your Facebook ads to target interests completely. This kind of targeting behaviour pays off more often than not. You require to choose them in the ad set menu either in the existing account or in Power Editor. You could build separate ad sets for each behavioral topic.
Pick Your Ad Format Strategically
Facebook advertising is a booming business with no sign of slowing down. In order to improve your Facebook ad conversions, you need to do more than just have ads. You also want to have the right ads, and they must be in the right format to suit your goals. Depending on your campaign goals, certain ads will perform for you better than others. Facebook offers several ad formats including:
1. Carousel and Collection Ads
2. Facebook Offer Ads
3. Facebook Canvas Ads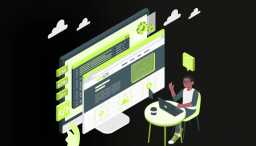 If you wish to have a qualified website that is navigable and well designed and it should contain all the rich-featured ...
Dipti Singhal
Aug 30, 2022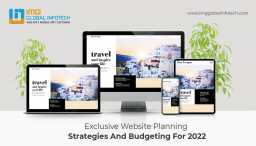 The planning for websites is a crucial part, most companies hire website building companies, and website development com...
Dipti Singhal
Apr 15, 2022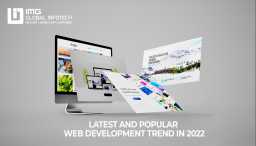 It has been visible that the impact of artificial intelligence is a changing tool. Users expect the website to load fast...
Nick
Mar 10, 2022